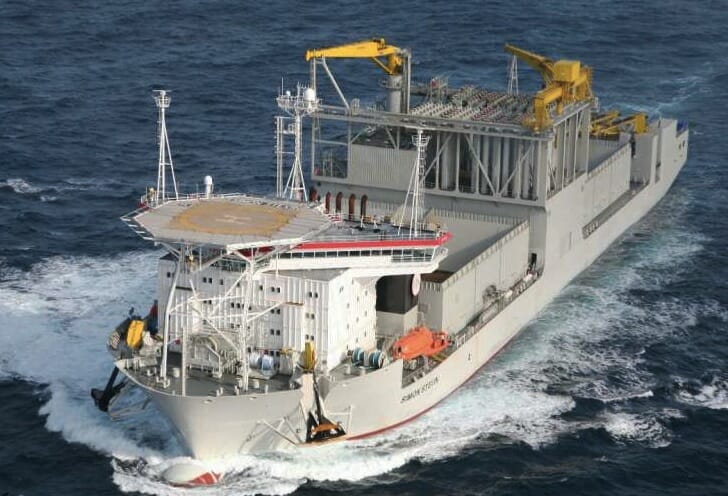 A rescue exercise has recently taken place aboard the Simon Stevin ship in the offshore seafront extension zone. The exercise was led by the Maritime and Airport Police Division (DPMA), assisted by the Fire Brigade Corps. It involved the Department of Maritime Affairs (DAM) and Bouygues Public Works. The scenario was to evacuate a wounded sailor in the engine room of the ship.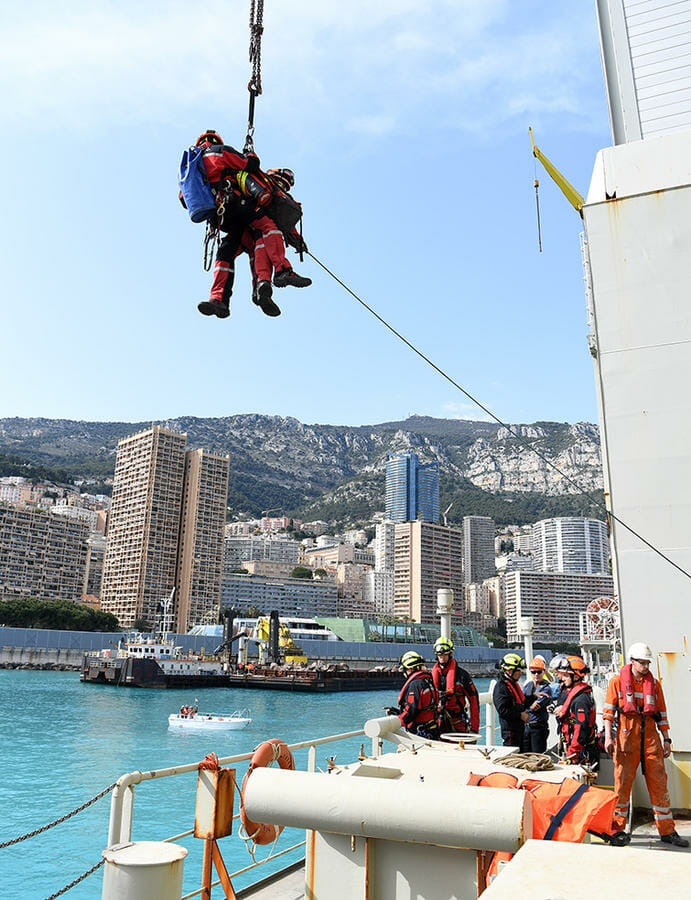 After securing the water by the DPMA using the boat La Vigilante, the Fire Brigade treated the victim on the spot and then evacuated him back to land, aboard the Shoalbuster tugboat, made available by Bouygues Travaux Publics.
For the record, the Simon Stevin is in charge of the creation of the embankment on which the caissons will be moored for the seafront extension project.