Latest news
Roars of Delight at the Circus Festival: The Golden Clowns Enchant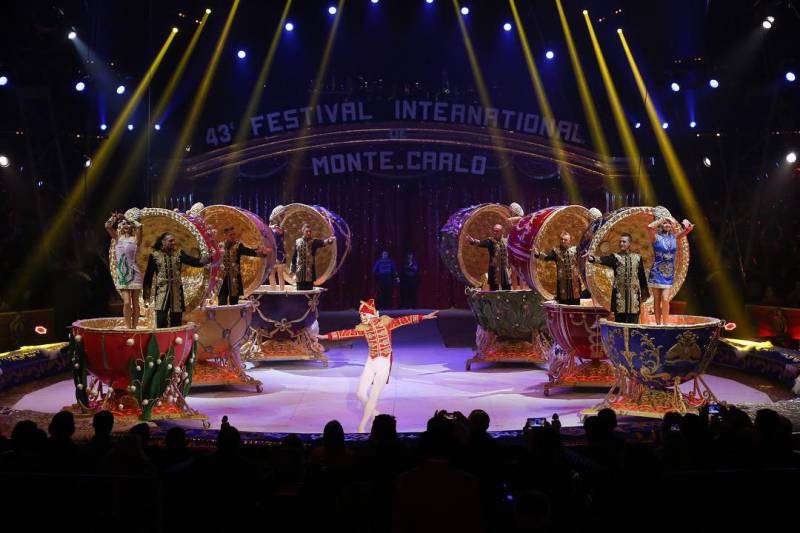 Everything about the International Circus Festival of Monte Carlo this year was unique. And the prizes for the best acts reflected it. And we'll tell you later about a special winner who was born in Monaco. It's the first time this has happened in the Principality.
What a wonderful tradition it is – the Golden Clowns awards. Monte Carlo historically has recognized the greatest acts in the Circus. Just speak to Dr. Alain Frere who helped Prince Rainier III realize his dream of saving the Circus in Europe for future children. He literally jumps out of his chair with excitement recalling when Miguel Vasquez, the "daringest" man in the world on the flying trapeze, completed the incredible quadruple somersault. The first time it was ever performed in Europe was in Monte Carlo and the Golden Clown award for it marks the occasion.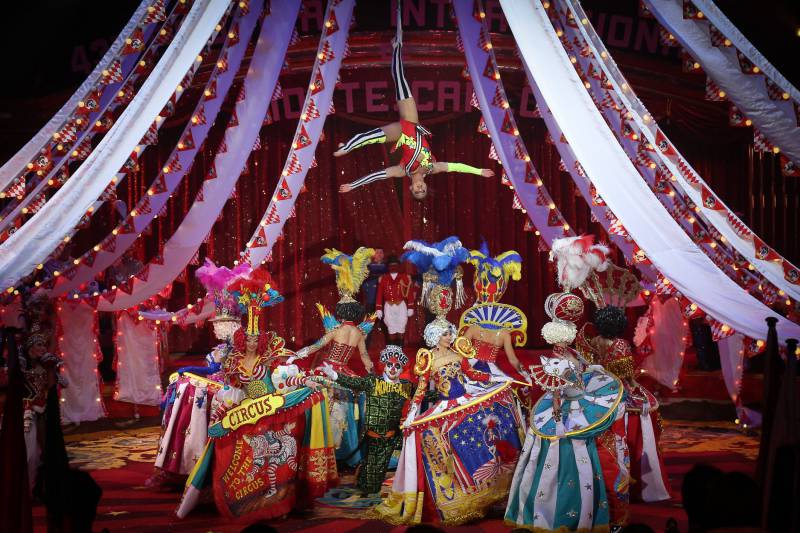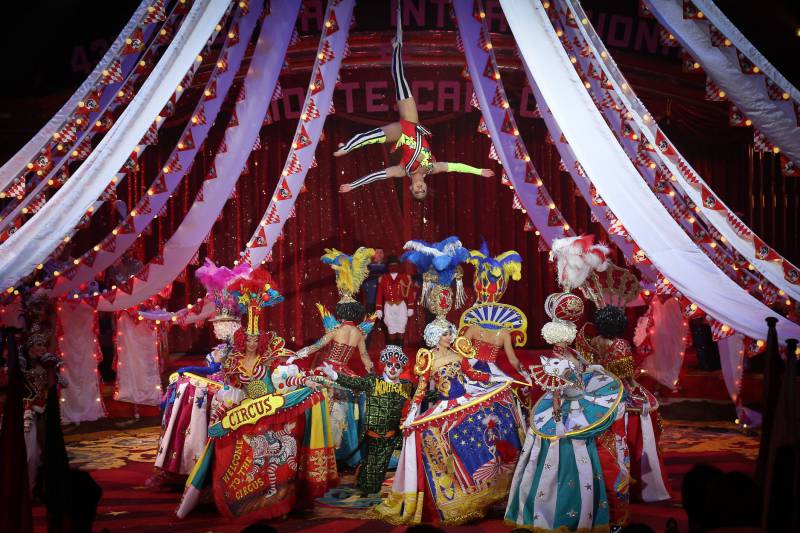 It's impossible to imagine a Circus without clowns isn't it? But earning the Clown d'Or with a comedy act is a rare achievement indeed. Dr. Alain Frere remembers the funniest act he has ever seen since that first great 1974 Festival put on by Prince Rainier. It was by Georges Carl, not even wearing a clown outfit. Looking ridiculously small under the enormous Chapiteau tent and dressed like Charlie Chaplin he managed to tie himself up in knots, entangled in the wires of an old microphone on a stand. The Clown d'Or rewards genius like this and those Circus acts that linger in our memory forever.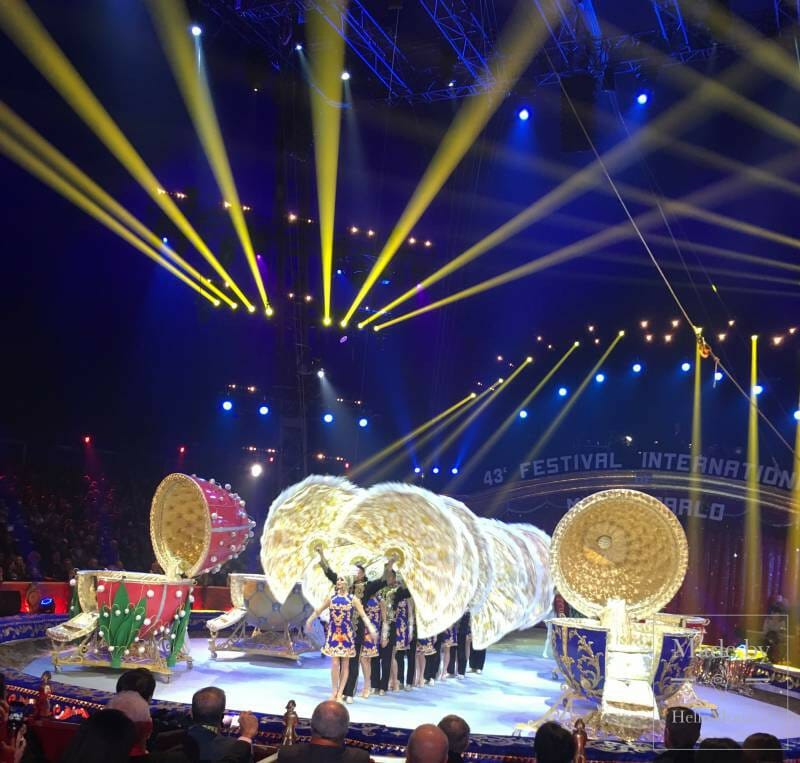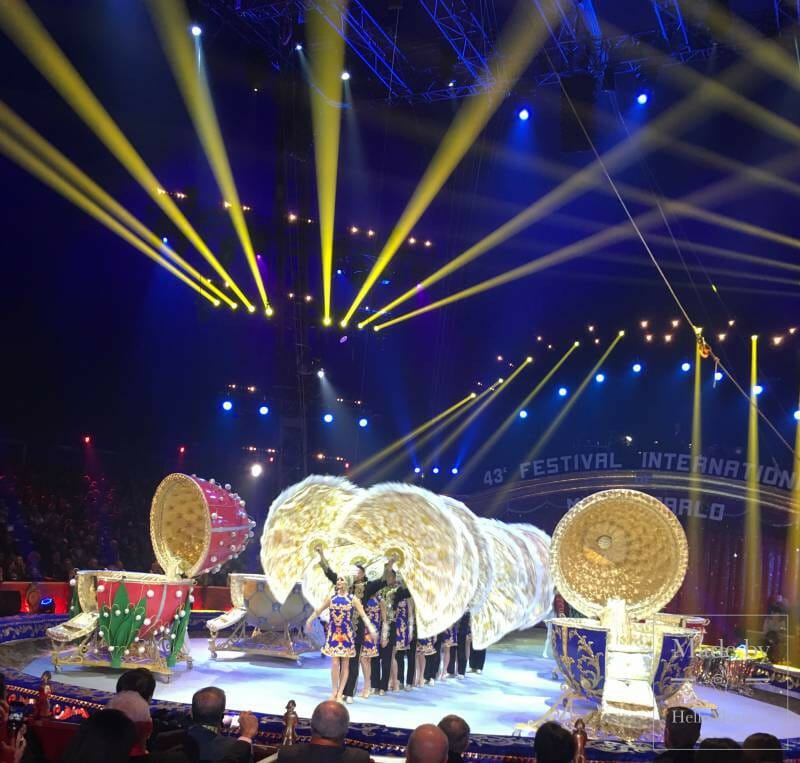 Who pulled it off this year? There were two performances – and exceptional doesn't even begin to describe them. One can only describe Gia Eradze's acts from the Royal Circus in Moscow as a new art form. It includes a totally original blend of ballet, combined with rhythmic gymnastics and aerial acrobatics. But what takes it to a new dimension is the extraordinarily beautiful choreography, the sumptuous costuming and the sheer scope of the whole performance: six giant dinosaur-sized Faberge eggs, a 68 strong retinue composed mostly of circus artists and female Cossaks, a white grand piano covered in Swarovski crystal, thirteen horses including Pegasus with "ginormous" white wings and no less than a 1000 costumes – many designed solely for Monte Carlo – the beauty of which were incomparable.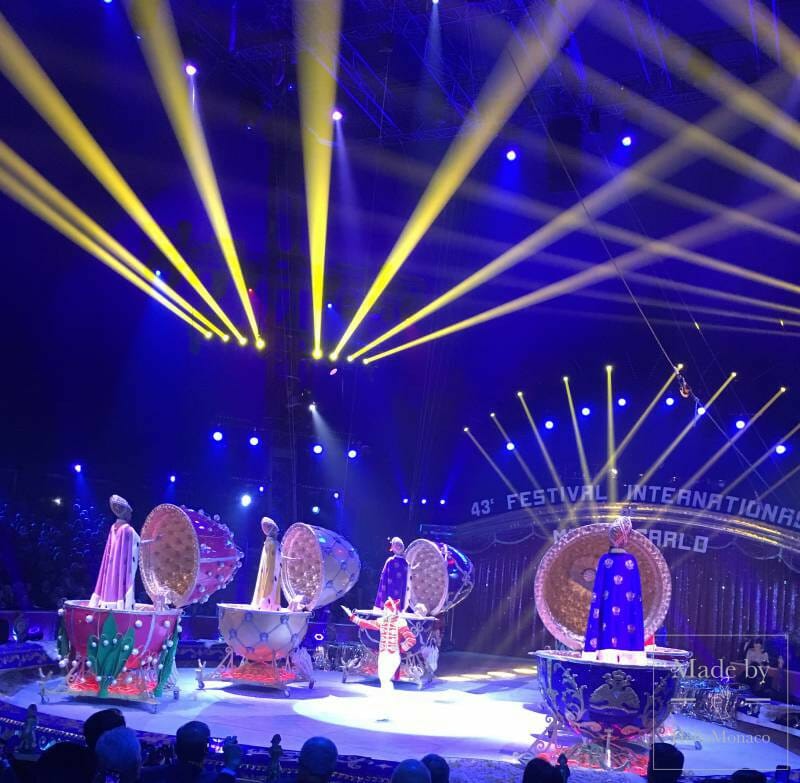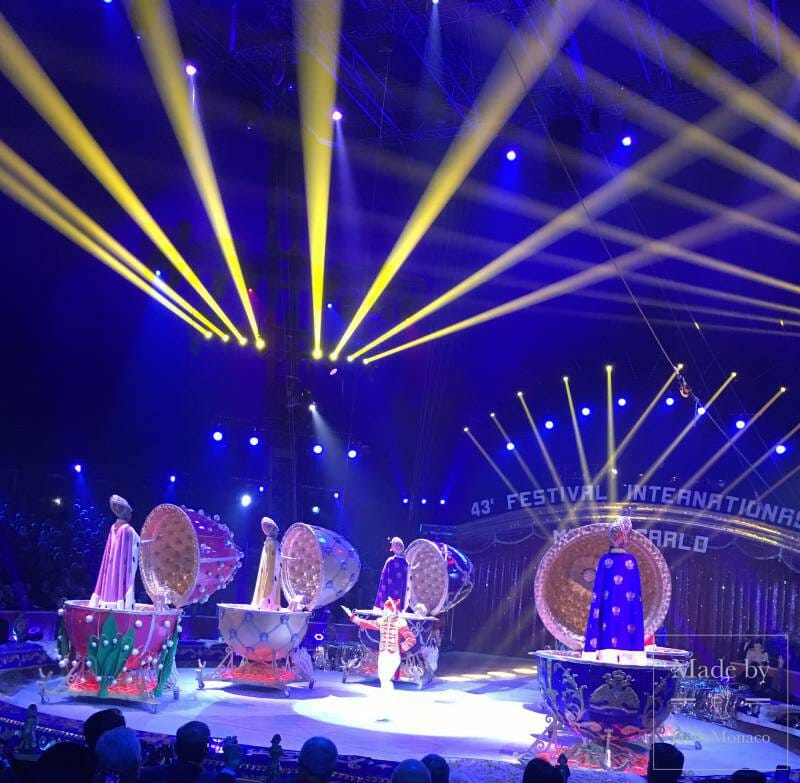 Gia Eradze must have been the first to applaud a wonderful Traditional Circus act with lions and tigers, almost too numerous to mention for just one brave man to orchestrate, that stole the hearts of the audience as well as the Jury. It would have brought memories back when Gia Eradze himself started out training nine tigers and three lionesses. It was a competing act, an Englishman that walked away with this huge armful of awards (the most of the evening), including the second coveted Clown d'Or.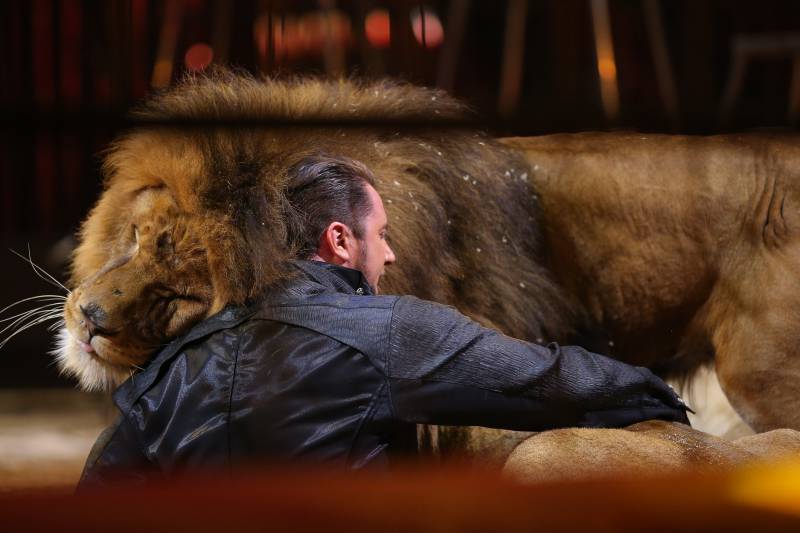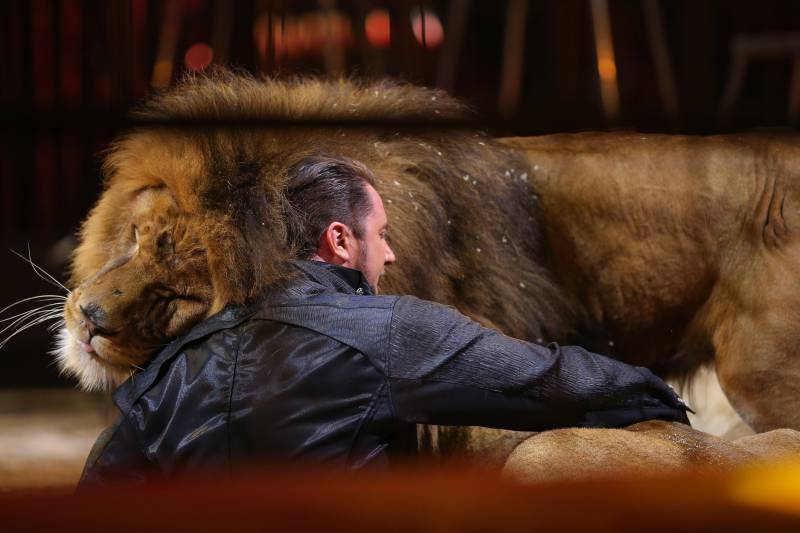 If you think you might like an award like this on your mantelpiece, just remember that Martin Lacey Junior put his head in a lion's mouth and romped around a cage full of twenty-one roaring beasts.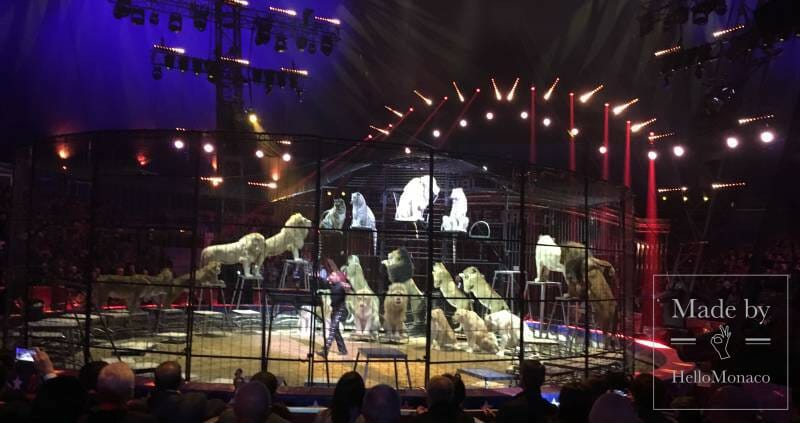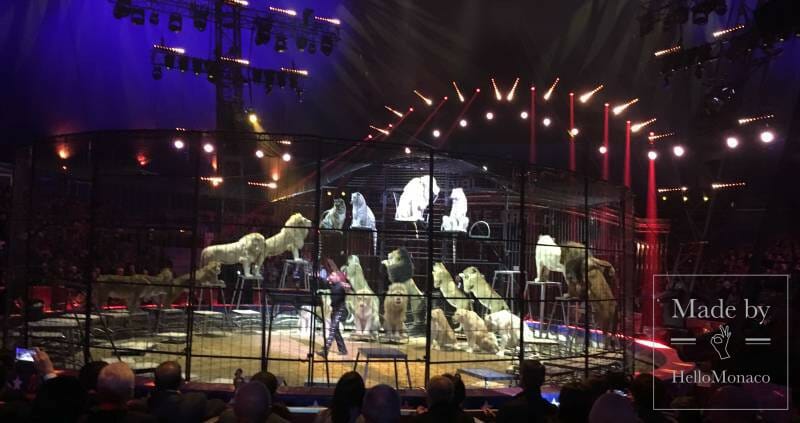 Dr. Alain Frere exhorts us all to come to Monte Carlo year after year to see a real Traditional Circus like this – and he adds pointedly "where the animals are well cared for and respected".
As small as our Principality is, it continues to punch well above its weight in world-class endeavours. Even so it is still a little surprising that a young man born in Monaco also managed to walk off with a prize. Congratulations to Nicolas Jelmoni who with his beautiful Canadian partner Charlotte danced acrobatically to elaborate choreography.
For Royal watchers it was quite a night with Prince Albert, Princess Stephanie, and her children Pauline and Louis – who also brought along his glamorous fiancé Marie Hoa Chevalier.

And here is the list of those special Prizes called Clowns from one of the "greatest shows on earth".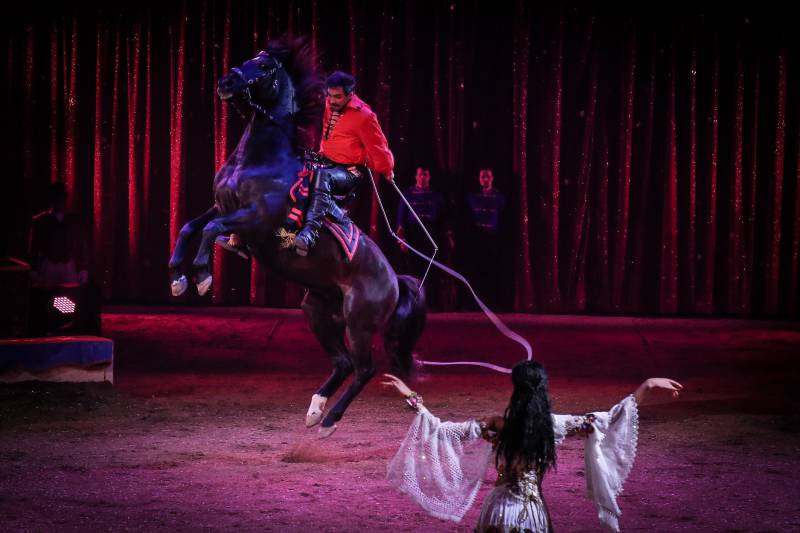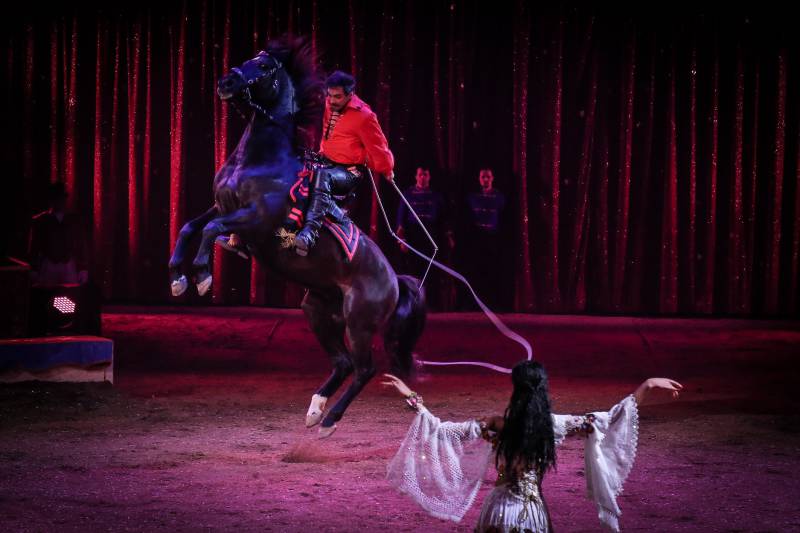 AWARDS FROM THE 43rd INTERNATIONAL CIRCUS FESTIVAL OF MONTE-CARLO, 2019
THE PRIZES ARE AWARDED BY THE JURY PRESIDED OVER BY HER SERENE HIGHNESS PRINCESS STEPHANIE
CLOWN D'OR (Golden Clown) plus an extraordinary prize for Martin Lacey Junior
CLOWN D'OR ( Golden Clown) for the group of performances from the Royal Circus of Gia Eradze
CLOWN D'ARGENT (Silver Clown) Duo Just 2 Men, Troupe Aliev, Troupe Filinov, Troupe Acrobatique of China for their group of performances
CLOWN DE BRONZE (Bronze Clown)  Elephants from the Joseph Gärtner family, Trio Without Socks, Cesar Dias, The  Prilepin Quartet, Duo The Owl and the Pussy Cat, and Charlotte et Nicolas (born in Monaco).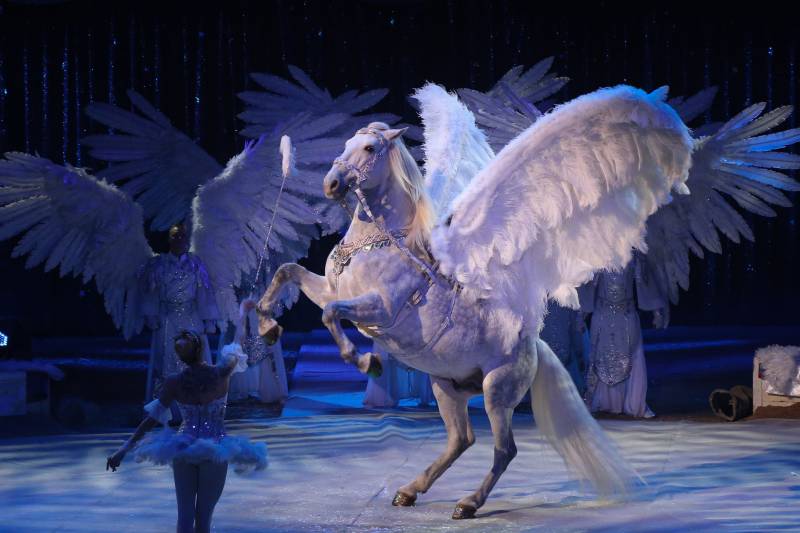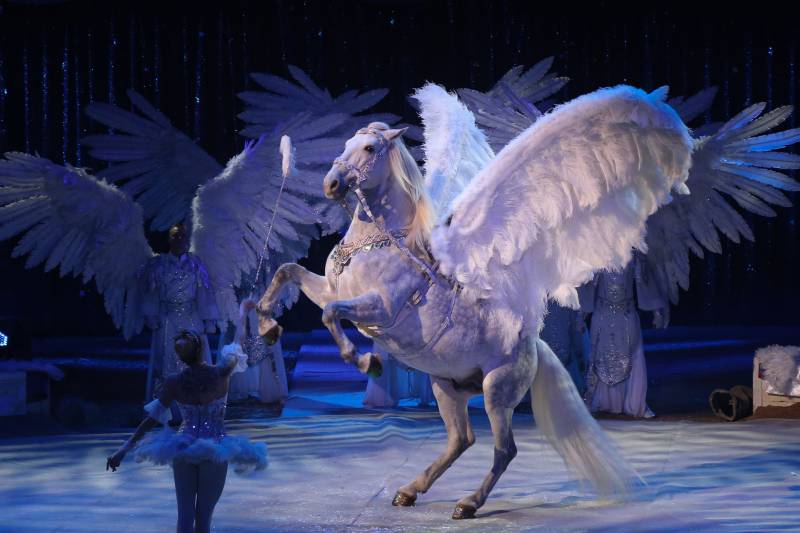 There were numerous other well deserved prizes too. To see the full list of the winners of the 43rd International Circus Festival of Monte Carlo follow this link.