Latest news
Rock & Media Star Sergi Arola's Tapas creates culinary waves at Meridian's Intempo Restaurant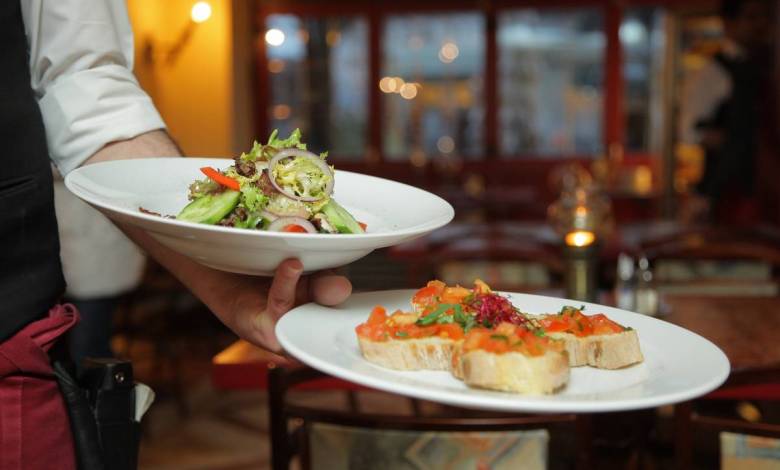 Monaco welcomes with open arms the finest of every genre, especially when cuisine is concerned. If you love Mediterranean French, Italian and Greek, Thai fusion, Chinese, Lebanese and Moroccan, your taste buds will never be disappointed in the Principality. 
From the stars straight to your palate: chefs with more Michelin stars than you can count with one hand include Yannick Alléno who has been awarded six Michelin stars in his career and of course for Alain Ducasse you would need more than two hands to add all his stars. And a new star has arrived. 
Oh for great Spanish cuisine in the Principality…somewhere to go for the very best that Catalan and Madrid Chefs can inspire us with, including tapas of course.
When you look for stars you don't normally get a Rock Star with character mingled in with your Michelin stars. But that's exactly what you get with Sergi Arola. Once a rebel now a culinary trend-setter: a towering magician of authentic Catalonian and Mediterranean cuisine. This chef who has two Michelin stars can be seen on several television programs including Master Chef. 
And since April he has been shoulder to shoulder with the team at the Le Meridien Beach Plaza restaurant, Intempo to the delight of Laurent Colin, executive chef of the hotel. Chic and cool Monaco can always import extra glamour. It fits well into Sergi Arola's life's dream. 
What's on the Menu 
During an extended trip to the Principality, Sergi Arola created a menu of no less than 45 dishes, with strong Mediterranean flavours integrating them with the best from Laurent Colin and the Intempo brigade. 
In this land built by a dynasty of princes "tapas" also gets a crown. 
Share dishes in the centre of the table. What could be better, including the signature "Patatas bravas Arola" going way back to the Inca empire, also asparagus tempura with Romesco sauce, beef tartare with soy-ginger, lobster rice, coca breads or heart of home-smoked Le Borvo salmon sprayed with horseradish. 
Sergi Arola signs dishes all around the world but at Intempo you'll find ones unique to the Meridian. But Laurent Colin's team are ensuring that customary favourites still reign too – whole fish , flambés and the sought after desserts. 
Serving Spanish cuisine at the apex required the installation of a charcoal oven to bake all the meat and fish and importing the right cast iron dishes to serve the rice. 
Prices will not break the bank 
Reportedly count between 26 euros for a menu (starter and main course, or main course and dessert), and 36 euros (starter, main course and dessert) on weekdays, or 75 euros, on average, à la carte. Stars rarely arrive without extraordinary backgrounds honing their skills alongside other greats. 
During his last period at the Hospitality and Catering School in Barcelona, many moons ago, Sergi studied alongside Carles Abellan and José Andrés , who were later to form part of the Spanish culinary avant-garde. He participated in the first elBulli laboratory, trained alongside the creative Pierre Gagnaire and with Ferran Adrià, the culinary elite. Though it's not hard to discern that the two chefs who are his idols are Alain Passard and Alain Ducasse.
Happiness Comes First 
Sergi wants to make people happy. After two years of the pandemic, people need freedom and to enjoy camaraderie around the table. 
And in terms of his own life Sergi has found happiness in Sara Fort, a young woman from Roses (Girona) that he had admired by sight earlier. The sparks began to fly, and they have been together ever since. Sara is mother to his two daughters.
Happiness reigns all round – especially with a loving partner and family over tapas!