It's raining babies – in particular it's raining Royal babies – headed by the Monegasque Royal Family. Raining doesn't seem to be the apt metaphor for such a happy event, particular in Monaco's sunshine. And there is nothing but sunny smiles on the faces of the delighted parents and their families. The Prince's Palace has already confirmed the birth of Maximilian Rainier Casiraghi. This is the third child of Tatiana and Andrea Casiraghi, the eldest son of Princess Caroline.
"The Princess of Hanover and Mrs. Vera Santo Domingo are pleased to announce the birth of their grandson, Maximilian Rainier, born April 19, 2018" reads the statement issued by the Monegasque sovereign house. The family gave themselves a few days to experience the joy in privacy. This new arrival for Tatiana married in 2014 comes four years after the birth of Alexandre Andrea Stefano, called Sacha, and two from India.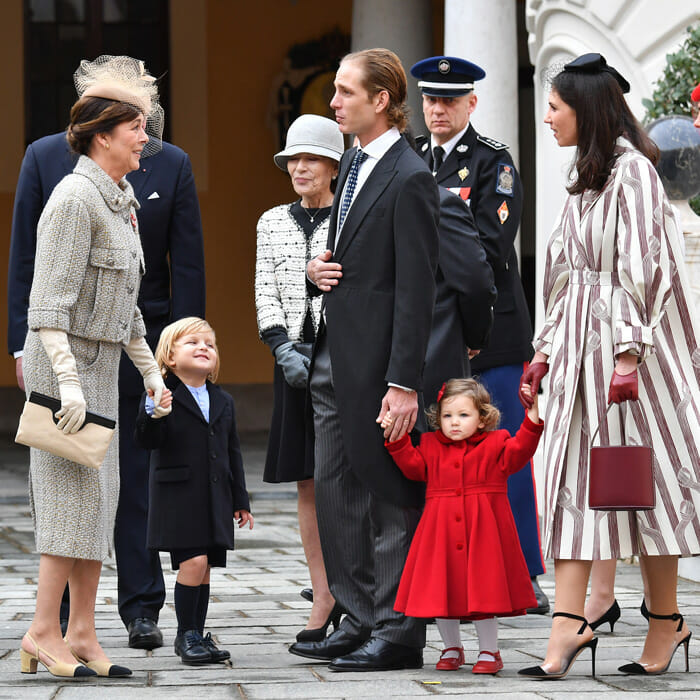 The little Maximilian Rainier, who has the middle name of his great grandfather, Prince Rainier III is the fifth grandchild of Princess Caroline. He becomes seventh in the order of succession to the Monegasque throne.
Princess Caroline is lucky indeed, it was not that long ago that she had the joy of her fourth royal grandchild. Pierre Casiraghi and Beatrice Borromeo had embraced their first child, a bouncing baby boy, on 28 February 2017. Charlotte Casiraghi is also a mum to son Raphaël.
Princess Caroline will be able to city hop from Monaco to London to spend time with her grandchildren and no doubt vice versa. London was the scene of Andrea and Tatiana's early romance. Living outside the limelight in Monaco may give Maximilian a chance to grow up away from quite as much attention by the press.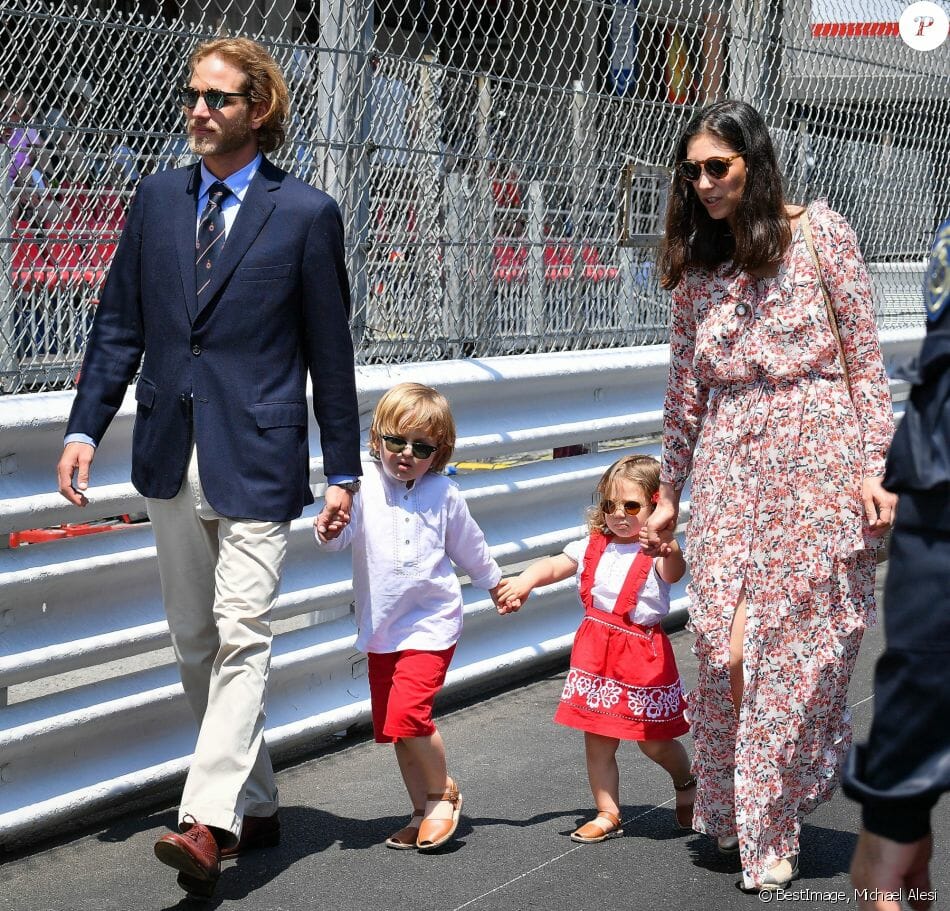 All eyes are certainly on the Monegasque Royal Family who are setting the pace. However, not to be completely left out the Windsor Royal family also announced a happy event. The Duke and Duchess of Cambridge have just made appearances in the U.K., beaming smiles as they proudly showed off their third child to Monaco and the waiting world. Moments prior to Monday evening, the Royals posed proudly in front of the central London hospital where the press and fans had gathered to celebrate the U.K. Royal family's new arrival – hot on the heels of Monaco's great event.

Wearing a red dress, the Duchess, Kate Middleton, embraced her new son weighing in at 8lb 7oz – who the British press reported could be seen wiggling his fingers and unlike Maximilian of Monaco has to wait to know his name. According to the reports the leading contender as the Royal name that Prince William may announce imminently is Arthur.
Maximilian of Monaco, living in London and his Royal neighbour just born to the Duchess of Cambridge and Prince William are living close enough to each other to be friends.