Latest news
Sales Records at Auctions: for what people are willing to pay millions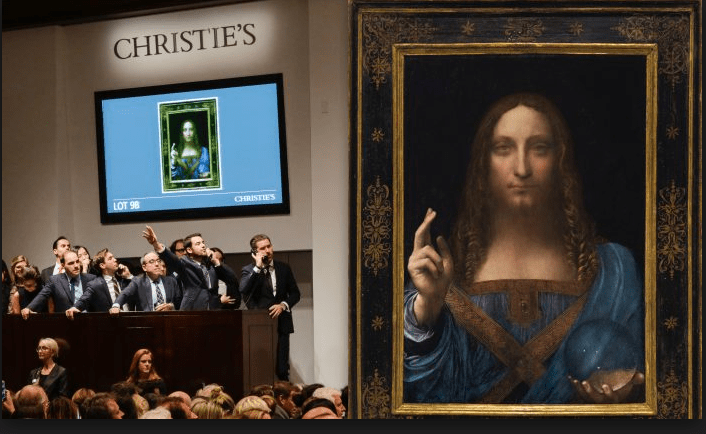 Records tumble and HelloMonaco is about to reveal just how huge have been the increases in record prices at auctions in and around Monaco in 2017 – and at some international auctions too. It is already an excellent tradition to sum up some results of the past year at the dawn of the new one. That is exactly what we are going to do here. And this year again is no exception in terms of surprises – and we will start by telling you about a painting owned by a resident of Monaco that was put up for auction internationally.
Salvatore Mundi painted by Leonardo da Vinci around the year 1500. It was estimated to sell for between 80 and 120 million dollars. It shattered all the experts' expectations when it went under the hammer at Christie's for 450 million dollars. The buyer was identified eventually as the Ministry of Culture and Tourism for Abu Dhabi.
While art dealers were left gasping at the price – if one were to look at Salvatore Mundi as the star exhibit in a permanent Expo, comparable to the Mona Lisa in the Louvre, then it becomes the lynch-pin of a mega tourist attraction in Abu Dhabi – effectively creating a Louvre of the Middle East. On that basis who is to say the price is too high for a painting that was part of the collection of Louis XIII of France, Kings Charles I and Charles II of England or the Duke of Buckingham.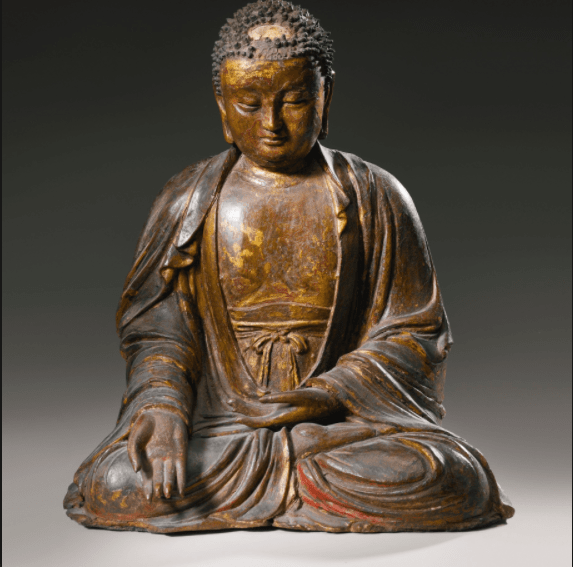 If Salvatore Mundi flew out the door at 4 times its estimated price – how about an item that was recently sold at 104.000 euros at 10 times its estimate! Maybe religion had something to do with it. A small cast iron sculpture of an apprentice of Buddha from the Ming Dynasty at the end of the 15th century, a gift to a eunuch named Yao Jushi. The auction was organised by Hotel des Ventes, Nice Riviera.
From religion to potential celebrity, a unique Pink Diamond (CTF Pink Star) of 59.6 carats cut from a De Beers rough diamond of 132.5 carats found in Africa in 1999. Flawless, and probably eventually bound for a celebrity of equally flawless beauty. Sold at auction for a world record price of 67 million euros to the prestigious Hong Kong Jeweller, Chow Tai Fook. One wonders if this "vivid pink" brilliant sparkling stone will eventually be worn by someone gracing the baccarat tables in Macau or Monaco.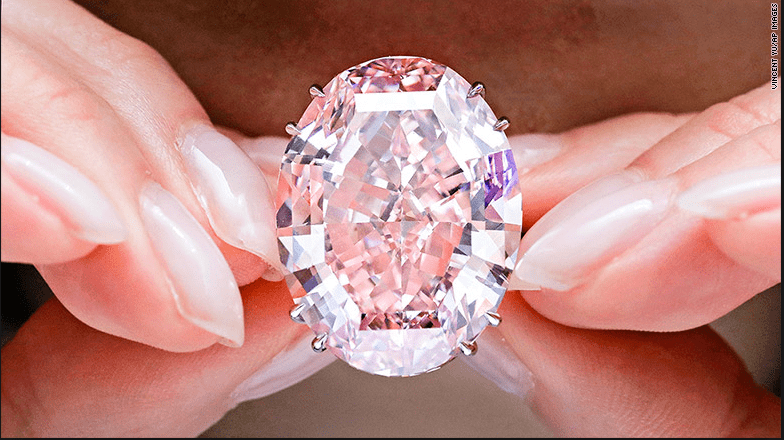 From the inspirational beauty of a rare diamond to a small, humble ceramic dish, 13 cm in diameter, used for rinsing paintbrushes. One wouldn't look at it twice unless someone told you that there are only four pieces from that period (the North Song Dynasty, 960-1127) in private hands. Never has a ceramic bowl sold for 32 million euros. It is a very rare piece. Sothebys, Hong Kong, the auction house, must be very pleased that it sold at such a rare price creating we are sure a rare smile. The buyer at the moment remains anonymous.
From humble looks to beauty again. A glistening Rene Lalique Art Nouveau pendant from 1902 or 1903 depicting "duelling" dragonflies – shimmering wings of interlaced yellow gold and moulded enamelled glass. A beautiful piece at a beautiful price. The lovers or duellists are holding a gemstone, an aquamarine cut in the shape of a pear, itself valued at between 70.000 to 1000.000 euros which does explain why the gavel at Hotel des Ventes, Monte Carlo, eventually fell on 184.000 euros.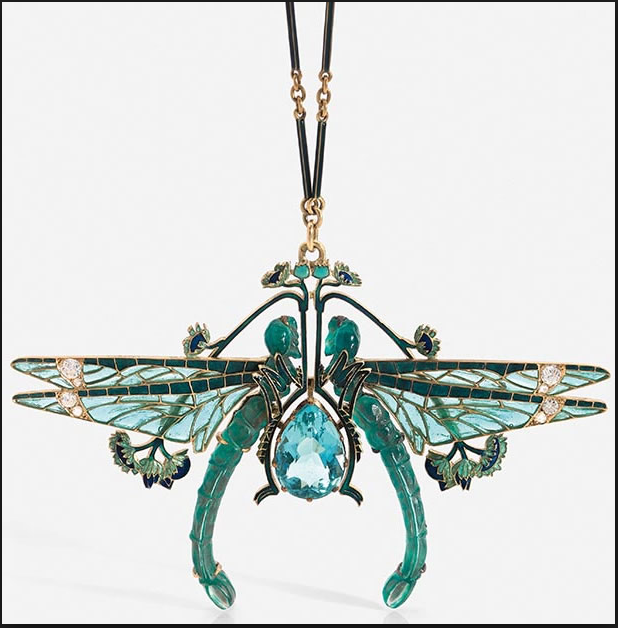 And finally who said that stamp collecting has faded from the public eye as the new generation of would be stamp collectors are attracted by other hobbies. In absolute numbers wealthy Asians are keeping stamp collecting rejuvenated. And this next item, once the property of the painter Henri Waroquier, which sold at Azur Cannes Encheres for 165.000 euros may interest them. It is an unusually valuable collection partly because it is virtually a complete set of 67 Japanese stamps of Hiroshige (1797-1858) – whereas these rare stamps usually come to auction individually. There is certainly though one individual stamp that could exceed that elevated price and it is the British Guyana 1c Magenta the world's rarest stamp.
If your check book does not reach far enough to buy stamps at these lofty prices – go and see the prestigious collections on our doorstep in Monaco at the Museum of Stamps and Coins.