Latest news
See the Extraordinary Official Selection of Films at the Cannes Film Festival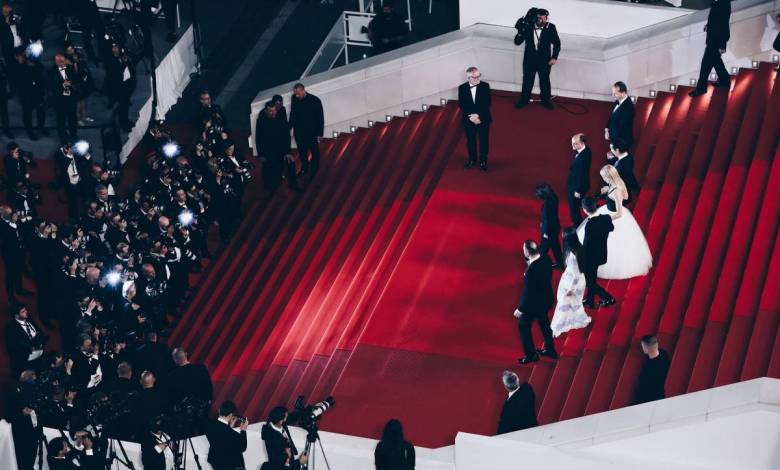 When we think of the Cannes Film Festival the icon that comes to mind is the red carpet. It probably captures more attention than the films themselves. Who doesn't enjoy a parade of celebrities! HelloMonaco will be there to bring you the news. 
And we have to admit after the Red Carpet parade of stars and their stunning outfits we like to settle on the shortest of shortlists of high-profile films that will be released with a bang on the back of their notoriety and publicity at Cannes … those that sweep up the awards or just miss in the process. 
In Monaco Grand Prix terms, even though there are many talented and famous racing drivers our eyes are mostly transfixed on Charles Leclerc and Ferrari, Max Verstappen and Red Bull and Lewis Hamilton and Mercedes. 
But right at the start we do get a chance to see the rich diversity of films and the several categories into which they are grouped to compete.
HelloMonaco will introduce you here as to how it is all organised before everything reduces down to the highlighted winners of the awards. It can be bewildering so let's get a grasp of how they talk about it: 
First there is the "OFFICIAL SELECTION". It encompasses nearly everything. It serves to highlight the diversity of films through its different sections. The films are screened in world preview showings, meaning it's often the first time they come under the watchful gaze of a demanding audience made up of professionals and film lovers.
Some sections grant awards, such as the Competition where high-level "mainstream film" works are presented. Then there is "Un Certain Regard" which is a section that recently shifted its focus to return to more experimental up-and-coming directors, and CINEF film school graduate offerings.
But the Official Selection also centers on Out of Competition, Special Screenings, Midnight Screenings, and Cannes Première films, as well as heritage works.
The Out of Competition films are often films that have a big impact on the cinematic calendar, and the Special Screenings and Midnight Screenings represent a special opportunity to view more personal works. 
So now you have grasped the essence you will be able to make sense of the large list of films – all important – in the Official Selection below. 
The Poster for the Festival
The poster for the Cannes Film Festival has in itself become a magical icon. Huge creative thought goes into it … not as much as designing a Ferrari, of course, but close.
And this year the diva and muse Catherine Deneuve is the chosen model for the poster. 
For more than 60 years, the greatest French star has never stopped shooting, reinventing herself, experimenting, daring to do counterintuitive work or first films. An icon who has never stood still and has kept her art alive. Deneuve embodies in her very own way the richness of the cinema that the Festival wants to defend. 
Joyful, bold-faced and romantic, a young woman with long blond hair smiles, confidently, at her future. It is a certain form of magic that Catherine Deneuve embodies – pure, incandescent and sometimes transgressive. It is this unspeakable magic that the 76th International Film Festival conveys with this timeless poster. To reiterate the glorious present of cinema and to envisage its future full of promise. Catherine Deneuve stands for what cinema should never stop being: elusive, daring, irreverent. Something self-evident: a necessity.
So now without more ado is the Official Selection: 
In Competition
Jeanne Du Barry By Maïwenn – Opening Film Out Of Competition 
Club Zero By Jessica Hausner
The Zone Of Interest By Jonathan Glazer
Fallen Leaves By Aki Kaurismaki
Les Filles D'olfa By Kaouther Ben Hania
(Four Daughters)
Asteroid City By Wes Anderson
Anatomie D'une Chute By Justine Triet
Monster By Kore-Eda Hirokazu
Il Sol Dell' Avvenire By Nanni Moretti
L'été Dernier By Catherine Breillat
Kuru Otlar Ustune By Nuri Bilge Ceylan
(About Dry Grasses)
La Chimera By Alice Rohrwacher
La Passion De Dodin Bouffant By Tran Anh Hùng
Rapito By Marco Bellocchio
May December By Todd Haynes
Jeunesse By Wang Bing
The Old Oak By Ken Loach
Banel E Adama By Ramata-Toulaye Sy  |  1st Film
Perfect Days By Wim Wenders
Firebrand By Karim Aïnouz
Black Flies By Jean-Stéphane Sauvaire
Le Retour By Catherine Corsini
Elemental By Peter Sohn – Closing Film Out Of Competition
Un Certain Regard
Le Règne Animal By Thomas Cailley – Opening Film
Los Delincuentes By Rodrigo Moreno (The Delinquents)
How To Have Sex By Molly Manning Walker  |  1st Film
Goodbye Julia By Mohamed Kordofani  |  1st Film
Kadib Abyad By Asmae El Moudir (The Mother Of All Lies)
Simple Comme Sylvain By Monia Chokri
Crowrã By João Salaviza, Renée Nader Messora (The Buriti Flower)
Los Colonos By Felipe Gálvez  |  1st Film (The Settlers)
Omen By Baloji  |  1st Film
The Breaking Ice By Anthony Chen
Rosalie By Stéphanie Di Giusto
The New Boy By Warwick Thornton
If Only I Could Hibernate By Zoljargal Purevdash  |  1st Film
Hopeless By Kim Chang-Hoon  |  1st Film
Terrestrial Verses By Ali Asgari, Alireza Khatami
Rien À Perdre By Delphine Deloget  |  1st Film
Les Meutes By Kamal Lazraq  |  1st Film
Only The River Flows By Wei Shujun
Une Nuit By Alex Lutz – Closing Film Out Of Competition
Out Of Competition
Indiana Jones And The Dial Of Destiny By James Mangold
Cobweb By Kim Jee-Woon
The Idol By Sam Levinson
Killers Of The Flower Moon By Martin Scorsese
L'abbé Pierre – Une Vie De Combats By Frédéric Tellier
Midnight Screenings
Kennedy By Anurag Kashyap
Omar La Fraise By Elias Belkeddar  |  1st Film
Acide By Just Philippot
Hypnotic By Robert Rodriguez
Project Silence By Kim Tae-Gon
Cannes Premiere
Kubi By Takeshi Kitano
Bonnard, Pierre Et Marthe By Martin Provost
Cerrar Los Ojos By Victor Erice
Le Temps D'aimer By Katell Quillévéré
Perdidos En La Noche By Amat Escalante
L'amour Et Les Forêts By Valérie Donzelli
Eureka By Lisandro Alonso
Special Screenings
Man In Black By Wang Bing
Occupied City By Steve Mcqueen
Anselm By Wim Wenders
Retratos Fantasmas By Kleber Mendonça Filho
(Pictures Of Ghosts)
Little Girl Blue By Mona Achache
Bread And Roses By Sahra Mani
Le Théorème De Marguerite By Anna Novion
As Filhas Do Fogo By Pedro Costa  |  Short Movie
Strange Way Of Life By Pedro Almodóvar  |  Short Movie
And If That Were Not Enough There Are Last Minute Additions To The List: 
Competition 
Black Flies By Jean-Stéphane Sauvaire
Le Retour By Catherine Corsini
Cannes Premiere
Perdidos En La Noche By Amat Escalante
L'amour Et Les Forêts By Valérie Donzelli
Eureka By Lisandro Alonso
Out Of Competition
L'abbé Pierre – Une Vie De Combats By Frédéric Tellier
Un Certain Regard
Only The River Flows By Wei Shujun
Une Nuit By Alex Lutz
The Film Will Be Screened Out Of Competition – Closing Un Certain Regard
Short Film
Filles Du Feu By Pedro Costa
Special Screenings
Little Girl Blue By Mona Achache
Bread And Roses By Sahra Mani
Le Théorème De Marguerite By Anna Novion
Midnight Screening
Hypnotic By Robert Rodriguez
Project Silence By Kim Tae-Gon