Latest news
Sport
Six pole positions in eight races but Leclerc lies 3rd in the Championship after Azerbaijan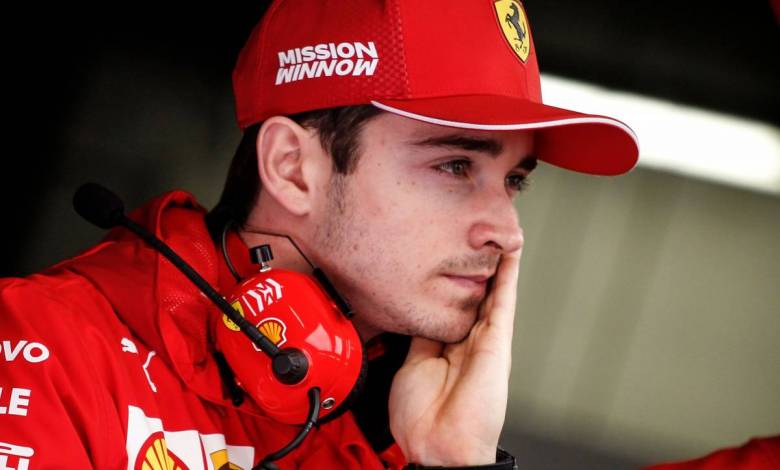 If Charles Leclerc was despondent after Ferrari bungled his chance to win his home Grand Prix in Monaco (by double-stacking him with Sainz in the pits) he wasn't showing it during Qualifying for the Azerbaijan 2022 Grand Prix in Baku.
Charles took pole position with a dazzling lap as Red Bull's Sergio Perez also put himself on the front row in P2. Leclerc set the super-fast benchmark of 1m 41.359 seconds going over a fifth of a second faster than Perez in a suspenseful Q3 session. Although he had provisional pole before that, Charles' team-mate Carlos Sainz ended up fourth – behind Max Verstappen.
We can't be sure that Charles would have decisively won in Monaco had Ferrari not bungled the pit-stop. Perez drove a brilliant race and would have certainly given Charles a run for his money.
So having Perez on his tail in Azerbaijan was not exactly comforting. And indeed Leclerc immediately lost the advantage of pole position as Perez dived for the inside into Turn One after a great start.
Ferrari also came under pressure from Verstappen, but was able to hold him off until a virtual safety car period on lap nine caused by Sainz having problems and parking in a run-off area.
Ferrari jumped on the chance to pit for fresh tyres. Red Bull didn't. That vaulted Leclerc into the lead just a few laps later. Verstappen meanwhile closed in on Perez. After the Red Bull drivers' pit stops, the race looked between Leclerc in the lead and the challenge of the Red Bulls, who would have a grip advantage. But then disaster struck. Leclerc was out of the race, with a cloud of smoke fanning out behind his car at the end of lap 21. Engine power unit failure!
An emotional Leclerc was more than frustrated. He was leading and managing the tyres well for a good chance of a top podium finish. He felt he could hold on for a win as his tyres were not degrading at a rapid rate. Another DNF (did not finish) hurts. Leclerc was almost speechless with disappointment but is obviously hoping to jump back on top in future.
With the two Ferraris out of the race, Red Bull were in full control. Verstappen had no problem beating his team-mate Perez and the two cars arrived at the checkered flag to claim a one two.
A day to forget
This is a another day to forget for the Monegasque as he watches Perez move ahead of him up to second spot in the drivers world championship.
And Leclerc's second engine-related retirement from the lead in three grands prix leaves him trailing the leader Verstappen by 34 points.
One can't help but draw the conclusion that with six pole positions in eight races Monegasque Charles Leclerc deserves to be leading in the Championship and Ferrari need to re-double their efforts to support him. Whereas Verstappen seemed to be plagued by unreliability of his Red Bull car earlier on, it seems that now it's Ferrari that is suffering reliability problems.
Verstappen leads the drivers' championship by 21 points over Perez as Leclerc has now dropped down to third. Red Bull enjoy an 80-point lead over Ferrari in the constructors' championship heading to the next race in Canada.