Latest news
Something New and Exciting to Celebrate at the Hôtel Hermitage Monte-Carlo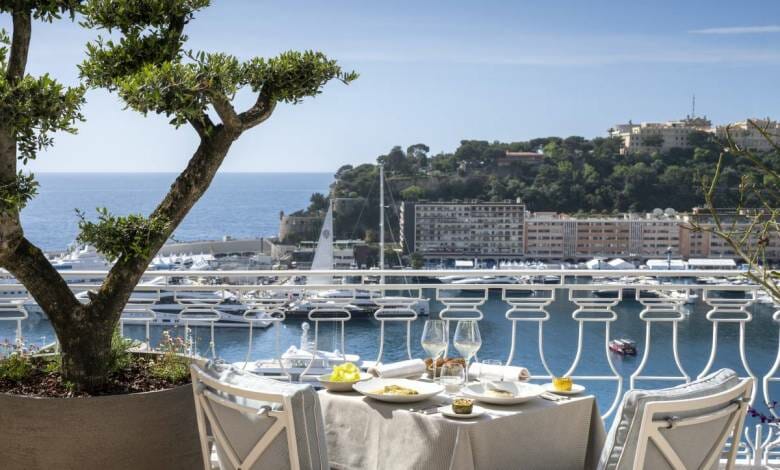 The Hermitage, Monte Carlo is the first address in the South for the Chef Yannick Alléno, a sweet dream that finally sees the light of day. An important step for the Hôtel Hermitage Monte-Carlo, which offers with this restaurant, a new place to live, on one of the most beautiful terraces of the Côte d'Azur, with a unique view of the port and the Rock of Monaco, that of the old Vistamar.
May 19, 2020 will be a milestone in the Principality. Count the days to the arrival of the multi-starred Chef and the opening of the Yannick Alléno restaurant at the Hôtel Hermitage Monte-Carlo.
New moments of sharing in a new setting conducive to relaxation
Like a balcony overlooking the Mediterranean, the terrace has been redesigned in the spirit of a Mediterranean garden. Jasmine, citrus fruits and olive trees are invited to create a soft atmosphere, a parenthesis of serenity. An atmosphere in which light tableware and ultra-personalized service will not be foreign – neither the enveloping light that bathes the place nor the omnipresent blue in all seasons.
When Yannick Alléno tints his kitchen with Azure
The Mediterranean is teeming with colours and gardens, and settling at the Hôtel Hermitage Monte-Carlo has become obvious for Yannick Alléno, who will offer here a cuisine made from the finest local products, seasoned in a unique way. , pigmented by its know-how and dictated by its environment.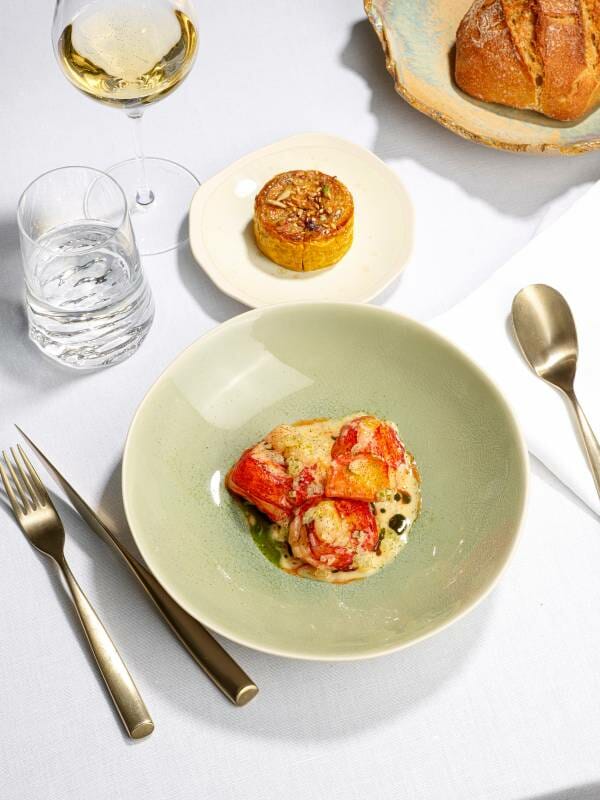 The very first menu of the restaurant is redolent of first fruits. It sets the tone for the next evolutions, which will follow the rhythm of the seasons, temperatures and desires too: extremely refreshing cuisine when the weather is hot, or comforting when the temperatures drop.
A large, generous menu, thought to please, which will be renewed as much as necessary to guarantee constantly renewed emotions.
The Signature dish? Rather imagine an invitation to discover the multiple facets of Yannick Alléno's cuisine, tinged with Azure, in a gourmet version or in a light-hearted version.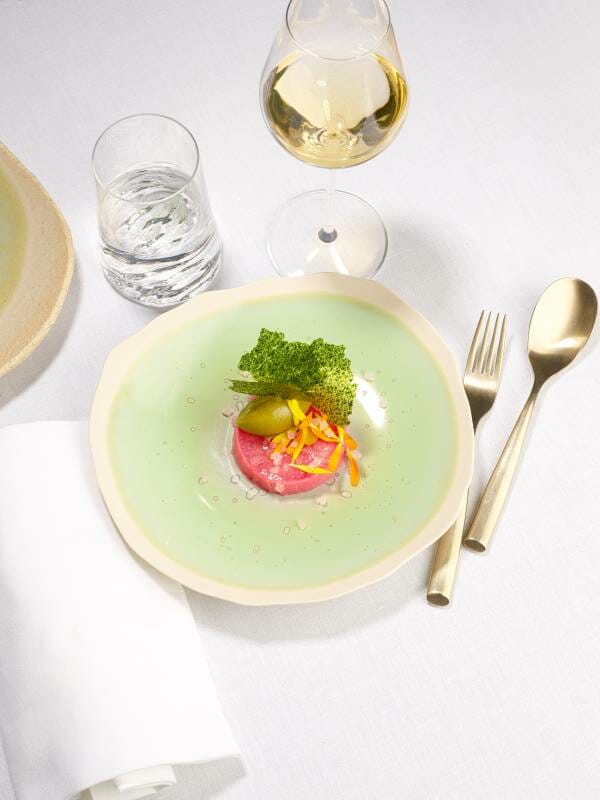 Information / Reservation
Yannick Alléno at the Hôtel Hermitage Monte-Carlo Hôtel Hermitage Monte-Carlo
Square Beaumarchais, MC 98000 Monaco
Open every day from May 19, 2021
Lunch 12:00 – 3:00 p.m. & Dinner 7:00 p.m. – 9:30 p.m. (times subject to change depending on government measures)
Information / Reservation: +377 98 06 98 98 – restaurantalleno@sbm.mc