Latest news
Special Moment at Monte Carlo Bay Hotel for Prince of Monaco and King of Clay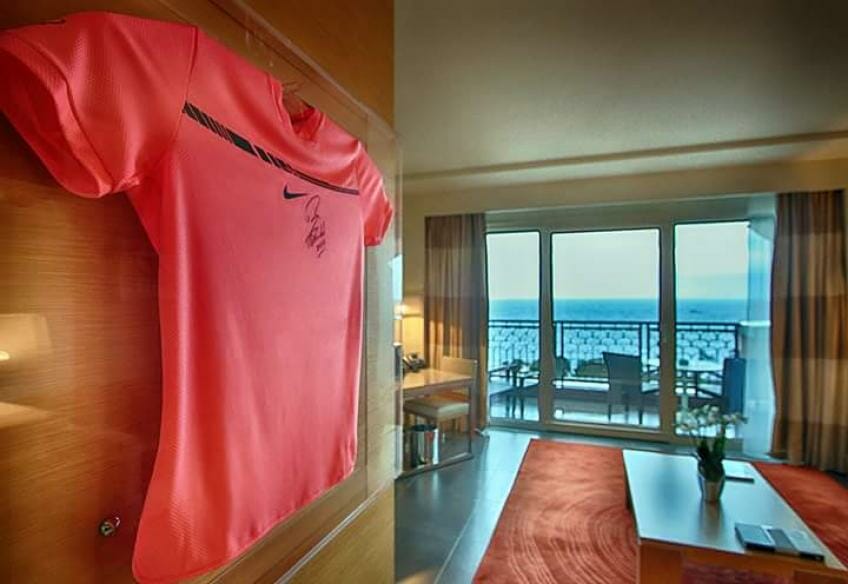 Would you like to be granted a wish? Wouldn't we all? It's as if Rafael Nadal has just been granted a particularly special one – and a Royal one at that. Of course, being granted a wish is like getting through the eye of a needle – it takes winning Monte-Carlo ten times! No one in history comes close to this achievement – so no-one has to worry about a precedent being set. Although Prince Albert must amuse himself with the thought of challenging Rafael to try to win another ten. Even for a god on clay that may be a bridge too far. But eleven or twelve perhaps?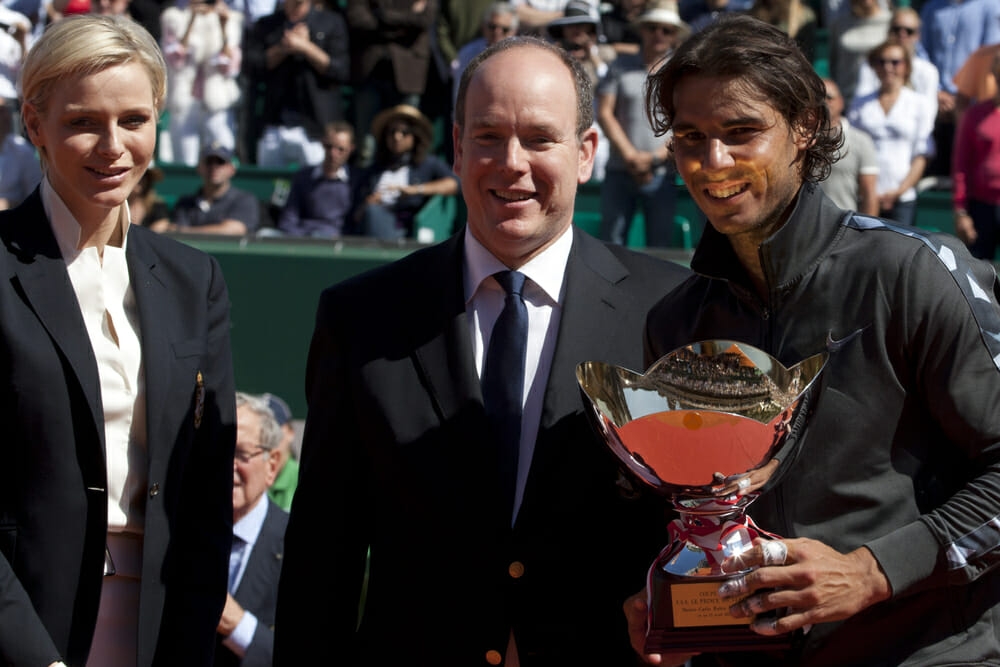 The wish for a young man who has everything would surely be to have Monte-Carlo as a home away from home. And that is exactly what must have been going through the minds of SBM, Rolex and the organizers of the Rolex Monte-Carlo Tennis Master's tournament and Prince Albert. Because now, 10 being the magic number, of course, Rafael Nadal has his own dedicated suite on the 10th floor of the Monte Carlo Bay Hotel – suite 1029.
Instead of looking down on Centre Court it has a beautiful view to the Mediterranean. There are however memorabilia everywhere in the suite of the ten victories at the Monte-Carlo Country Club, site of the prestigious Masters Tournament – on the wall a racket from that world record 10th win in 2017; by the windows tennis shoes from prior wins with the clay still sticking to the soles; beautifully framed photos from each and every tournament win in Monte Carlo – the first trophy won in 2005 being the most memorable and cherished moment.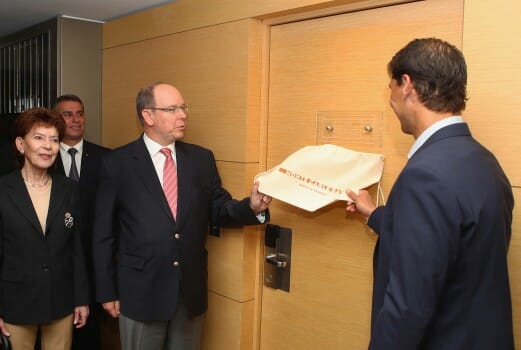 Monte-Carlo loves Rafael and obviously, from their smiles, he and his companion Xisca Perello adore Monte Carlo.
Looking over the Mediterranean from the suite with Prince Albert in attendance, Prince Albert and he could have shared a lot of memories from the world of sport. It would be natural also for Rafael and Prince Albert to ponder Monaco's next extension into the sea with Portier Cove and the passion of Prince Albert to preserve the Oceans for humanity – a sacred duty inherited from his great great grandfather Prince Albert I.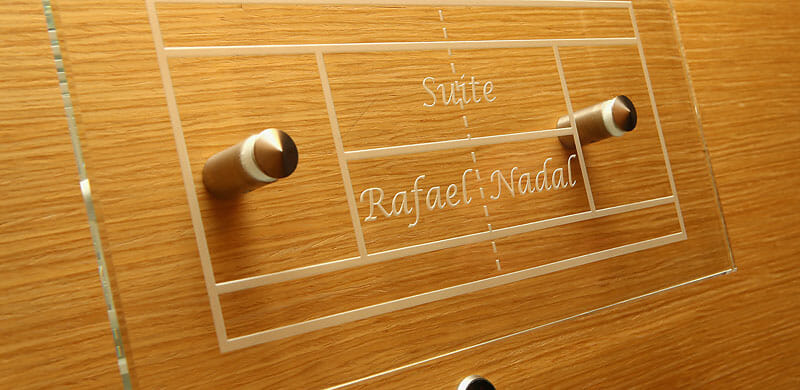 And now it is Nadal's sacred duty to give his all at the Rolex Monte Carlo Masters one more time in 2018. He is doing it. He has already demolished several opponents. Play Nadal on clay and no matter that you are a world class player you are likely to have your nose rubbed in the dirt. Such a humble and sincere and beloved young man off the court, a supreme matador and warrior on it. The lion may be king of the jungle, but Rafael Nadal is the king of clay – so it is fitting that he has a throne away from home at the Monte Carlo Bay Hotel.
Will there be enough wall space for mementos from future wins. No doubt SBM has a contingency plan to enlarge the already generous suite should more incredible wins follow.
All Rafael's fans wish him every success and many years of happy times in Monte Carlo together with his family.