Latest news
SPORTEL Monaco 2018 made headlines as the international Sport Marketing and Media Hub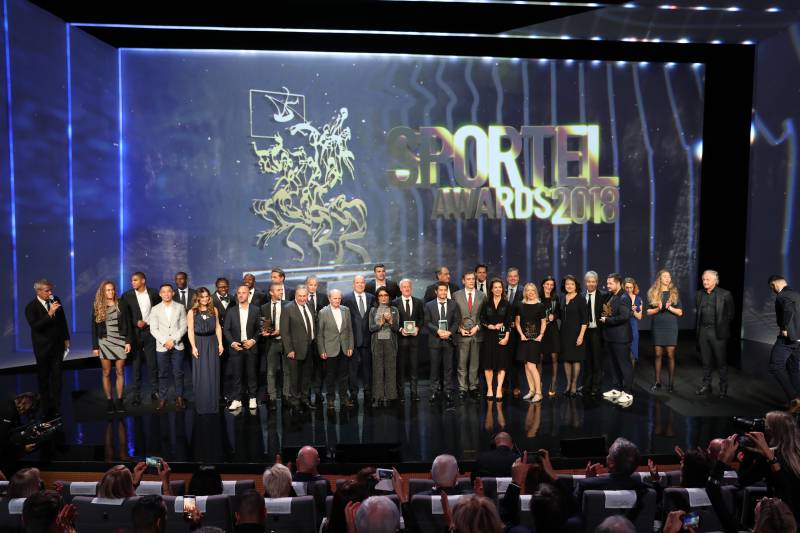 Would you image a convention where you can meet the world top-sport stars and the sport management for elite team of any kind, all at one time? That is a fact in the Principality of Monaco. SPORTEL Monaco 2018, under the high patronage of H.S.H. Prince Albert II of Monaco and of the International Olympic Committee (I.O.C.), is able to gather together more than 3,000 participants and 1,000 companies from 80 different Countries over four continents. This three-day event, from the 22nd until the 24th October 2018, at the Grimaldi Forum, represented a privileged stage shifted into future trends for many TV channels & distributors, sports rights holders, international federations, marketing agencies, event managers and new Media partners as well as producers. "SPORTEL is quite simply one of our prime events and one of the great moments of the year for us", pointed out the Prince Sovereign, Honorary President of this unique convention that matches the TV and sport worlds. Athletics, basketball, canoeing & kayaking, combat sports, cycling, figure skating, football, golf, gymnastics, handball, horse racing, inline skating, motorsports, rugby, sailing, skeet, skiing, swimming, tennis, table tennis, volleyball and yoga were the star attractions of the event.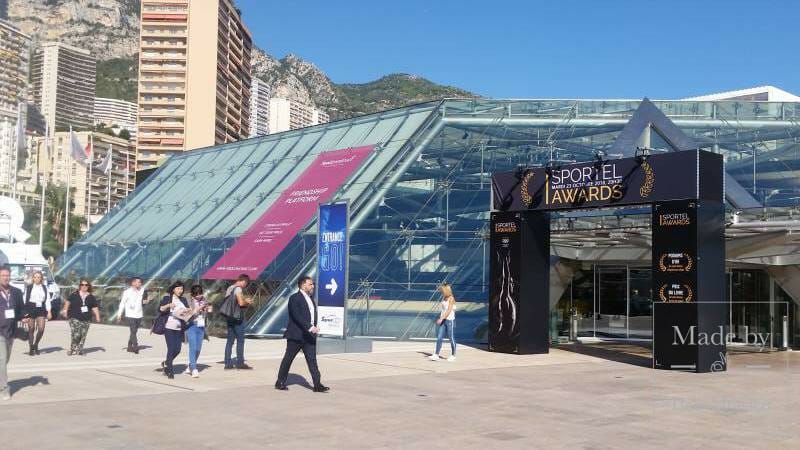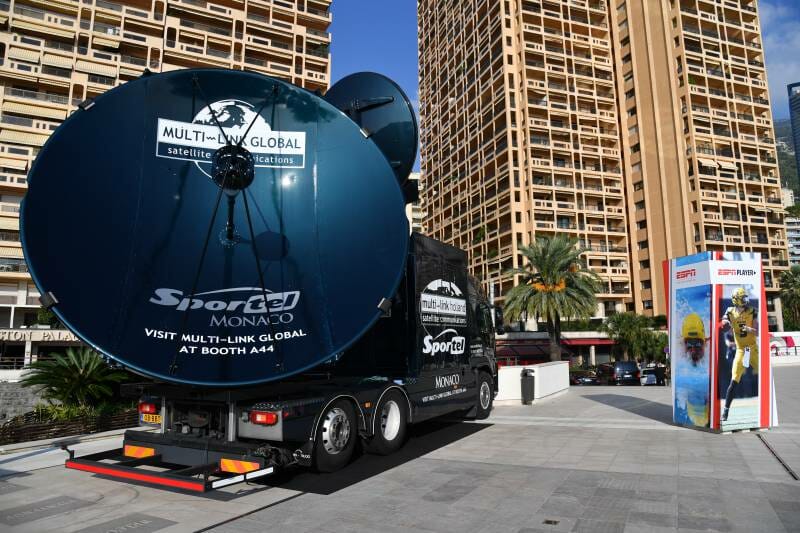 SPORTEL Awards 2018 ceremony, held at the Grimaldi Forum on Tuesday evening (23rd October 2018), made the Principality a real "Sport Walk of Fame" of prominent sport figures. The "Golden Podium Awards", selected by a technical jury among sporting and media communities, have been awarded to the most skillful sport images of the season through videos on sport discipline marketing and fields of media communication. The multiplicity of broadcast TV networks attending SPORTEL has been moving forward more quickly in the latest editions, not without reason. The presence of several sporting celebrities at the Red Carpet increased positive emotions in the audience.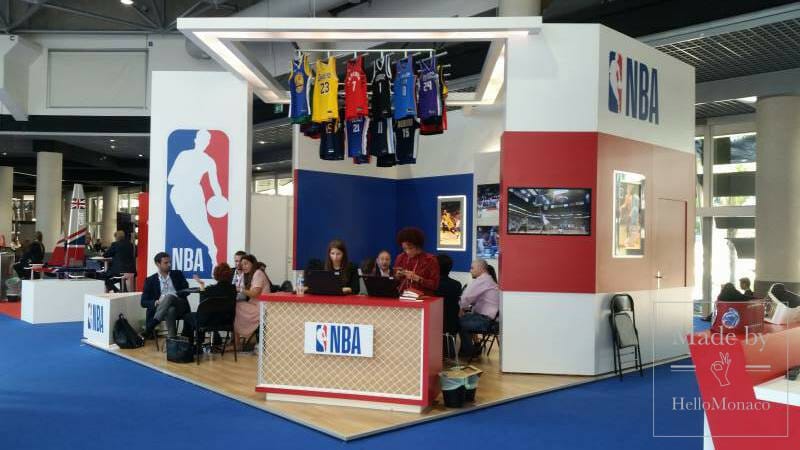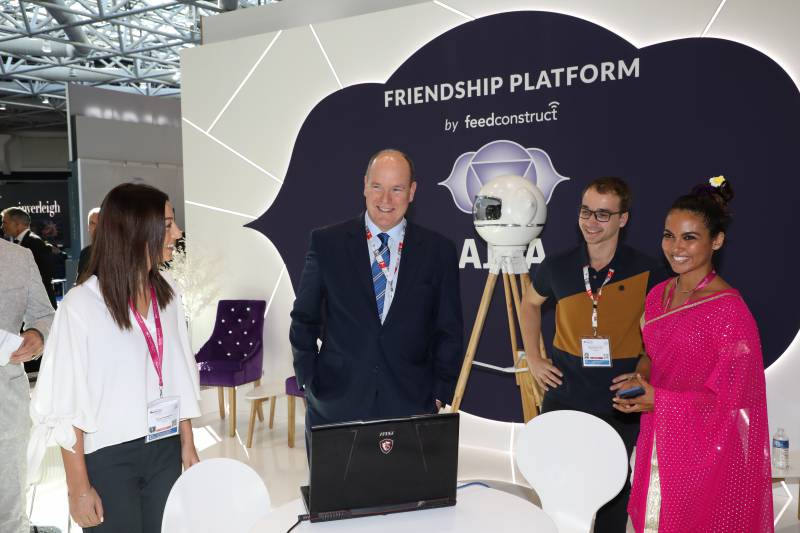 At its 29th edition, SPORTEL is expanding the network of partnerships in view of the 30th anniversary in 2019, counting already on further related event in America and Asia. Thus, how is this special meeting evolving towards the future? HelloMonaco asked Laurent Puons (L.P.), General Director of SPORTEL since 2014.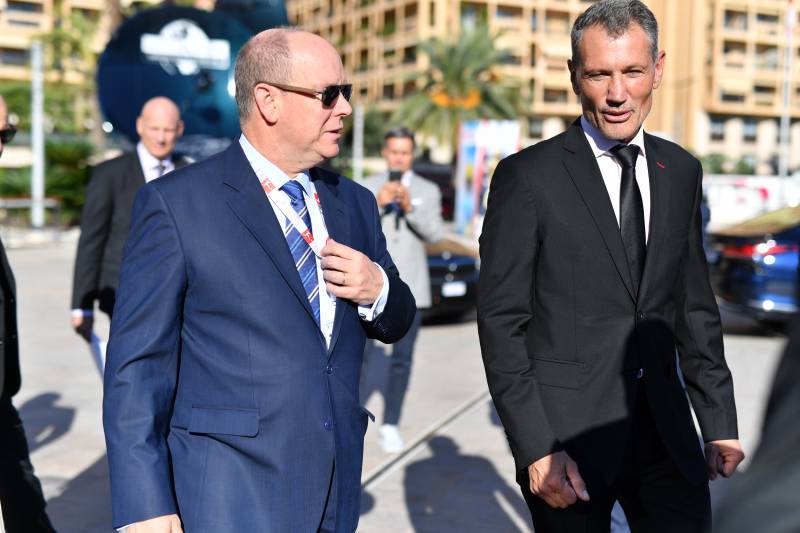 HelloMonaco: Mr Puons what is new in SPORTEL Monaco 2018?
L.P.: SPORTEL has evolved significantly for the last few years adapting to sport market trends. As testified by this edition, the rise in the number of companies that joined this convention is offering new opportunities to all stakeholders, making the market more productive. Most of them are focused on new technologies linked to digital platforms and social media like Amazon, Twitter and Facebook that have an impact on this event. SPORTEL is, then, the place to be for all major actors of sport business who can interact in a high quality business-oriented environment. That is the core idea of SPORTEL. Therefore, we decided to plan a further event in Asia, which I consider a growing market, in order to facilitate the interaction with the European and American stakeholders. Moreover, we have just announced a double event named "Sports Decision Makers Summit" which will be held both in Miami (May 2019) and London (June 2019), next year. SPORTEL is aiming at offering the audience the best conferences in the world on sport business. SPORTEL Awards is set to become a twin event open to the public in the presence of an increasing number of sport superstars, special ambassadors of the sport business world. This is ambitious but we are up for the challenge.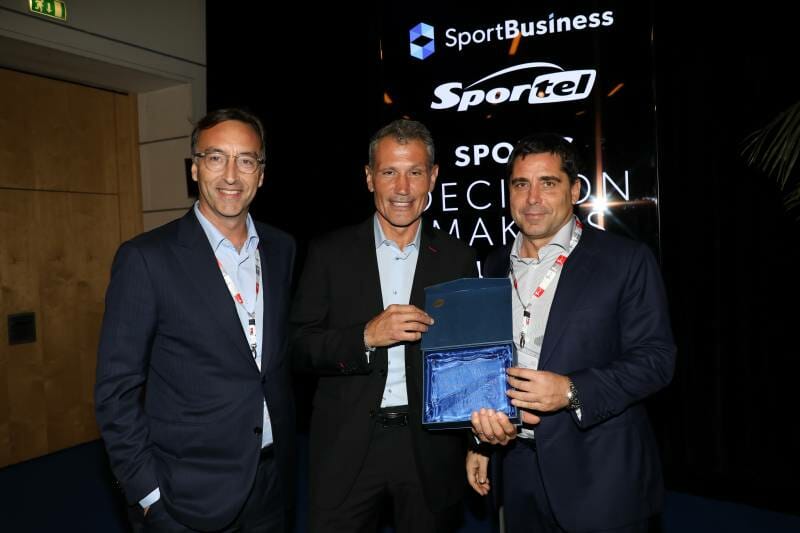 HelloMonaco: How do you consider the role of the Principality as a major hub in sport business?
L.P.: Monaco is playing a key role in the business sector being able to attract businessmen for its international very high standard dimension. Additionally, we have the privilege of having the support of H.S.H. the Prince Sovereign Who is also the Honorary President of Monaco Mediax (organizer of this event and related ones). What more could we ask for in terms of image? The fact that most participants have been attending SPORTEL for more than 20 years proves its success.
SPORTEL Monaco offered HelloMonaco the exclusive opportunity to interview sport legends acting both as members of the SPORTEL Awards technical Jury and as special guests.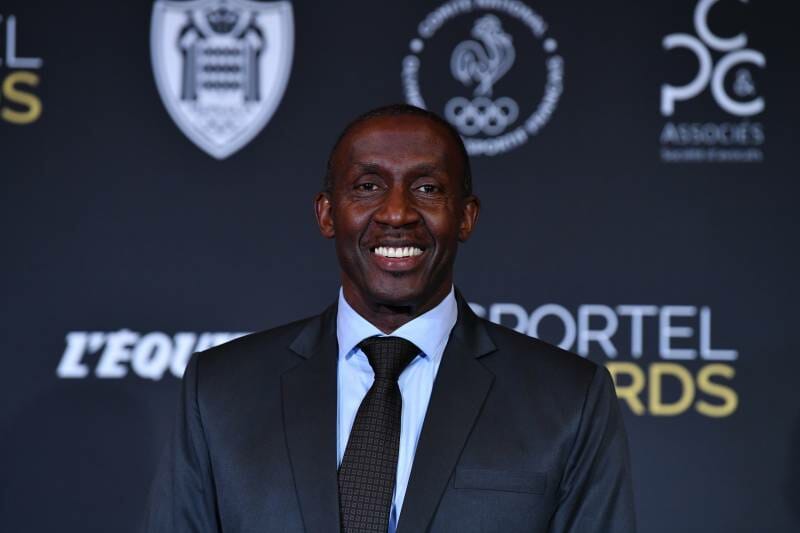 Interview with Linford Christie (L.C.), president of the Golden Podium Jury, Olympic, World, European and Commonwealth 100-metre sprinter Champion.
HelloMonaco: Mr Linford, How do feel fulfilling this prestigious role as the chairman of the Golden Podium Jury 2018?
L.C.: It is really a good feeling. It is nice to be here in full respect with my peers in different disciplines. We all make decisions together and we understand each other on the basis of sport efforts and sacrifice. Especially in my branch, we are individual sport-performers but we need to be partners. No matter how good you are, you have to be a "people person". We are all trying to get one goal, that is to win something major. You never stop learning from people of all levels, notwithstanding others' cultures or languages. That is the best education you can get.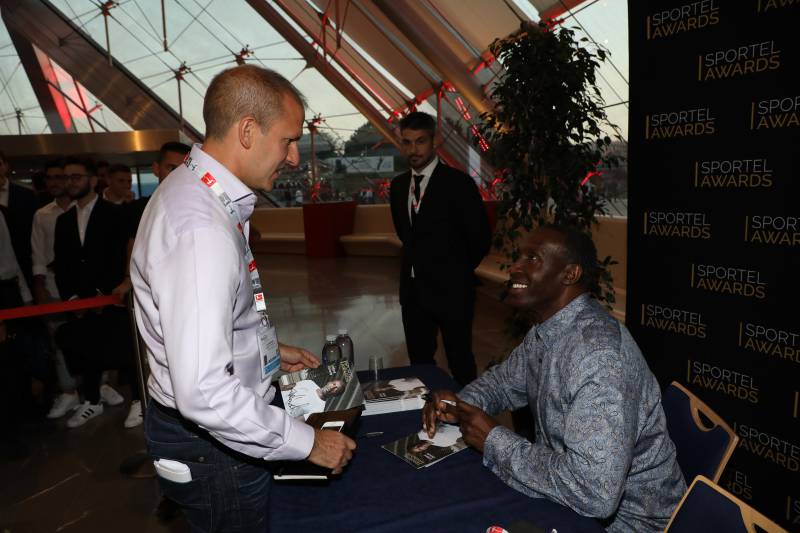 HelloMonaco: What do you think about the sport & media participants to this edition of SPORTEL Awards?
L.C.: Everybody sees the people in front of the camera but not the ones behind it, that is the cameramen, the photographers, the designers and all other people doing different things. It is nice for them to be awarded and appreciated because they make us. The more they feel encouraged the better they work, trying always to improve themselves.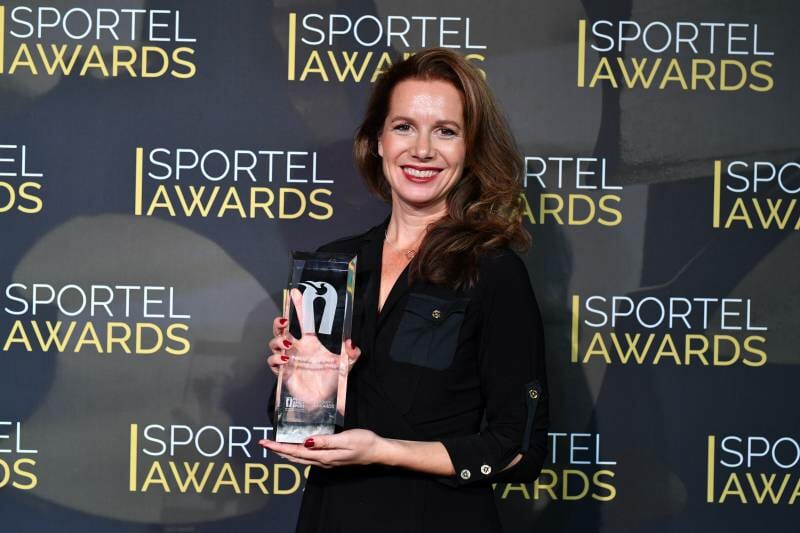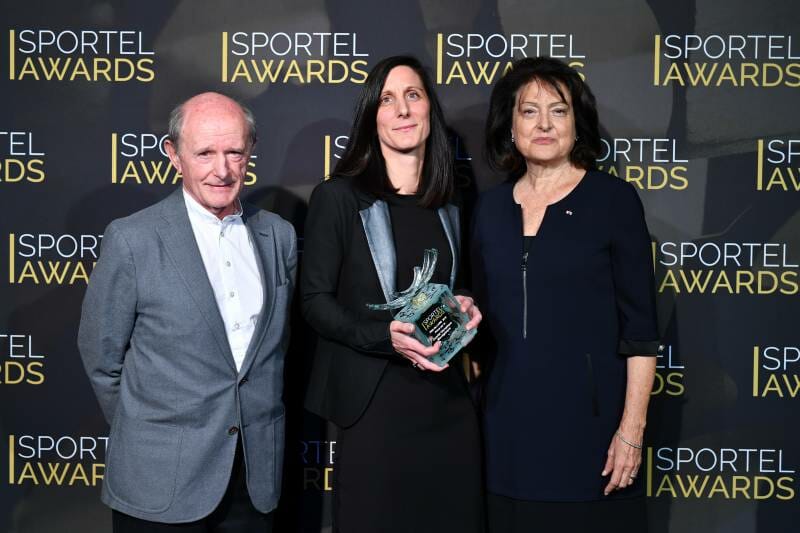 HelloMonaco: How important is to keep the spirit of sportsmanship towards new generations of athletes?
L.C.: It is fundamental. We have always to work together to leave the right footprints to younger people who are looking at us as their reference point to follow. Personally, if I were asked to address them, I would encourage them both to be and try to be a champion. You never know what you can achieve but you have to get that!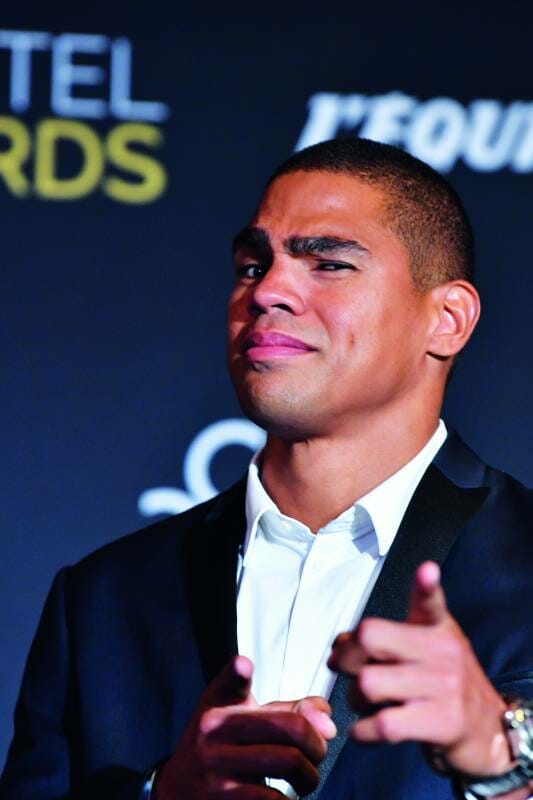 Interview with Daniel Narcisse (D.N.), member of the Golden Podium Jury, Double Olympic champion, Four-time world champion of Handball.
HelloMonaco: Mr Narcisse, what does it mean for you being a member of the Golden Podium Jury as a sport champion?
D.N.: I am honoured to be part of this prestigious Jury within SPORTEL, an event that has a paramount importance at sport level. I do believe that the sport media sector must be valued being a tool that allows to give additional voice to all sport professionals. Something essential, I had the chance to have a long lasting sport career which helped me to grow both as a sportsman and as a man himself, always supported by my family in every moment of my professional advancement.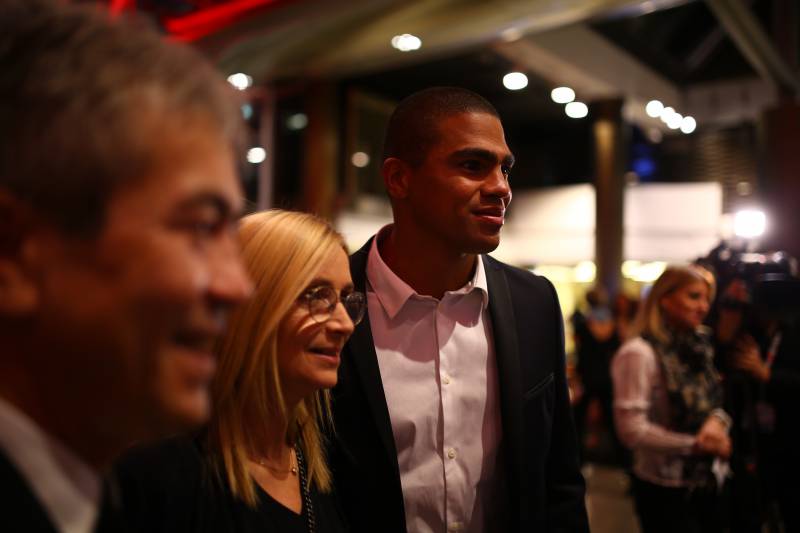 HelloMonaco: Which features did you privilege in selecting all finalists to SPORTEL Awards?
D.N.: I think that professional sports men and women in all kind of sports are able to generate emotions in their audience. In accordance with all different categories in which SPORTEL Awards is divided, the major value which is highlighted is precisely the emotion. What made this experience unique was the great team spirit that brought us together, not counting our professional sport & media background, in order to make the fairest objective decisions. That has given rise to user-friendly debates, quite complex at times for the high standard of videos presented, but very satisfactory in the end.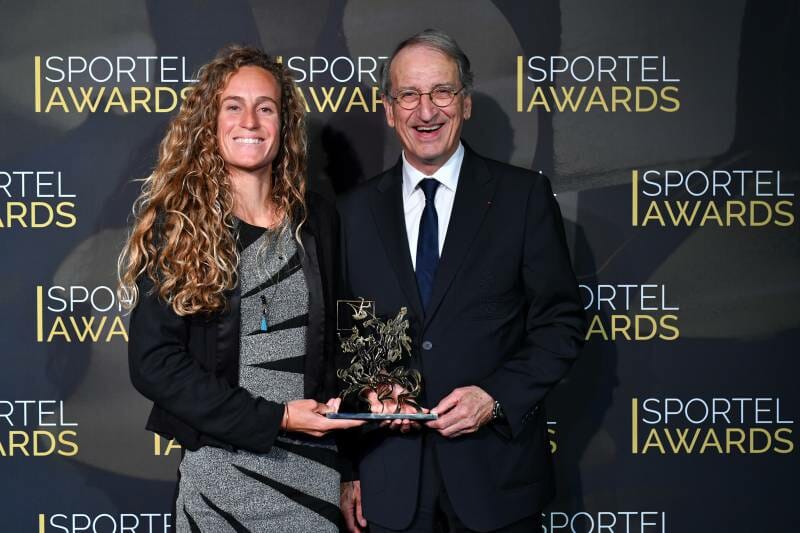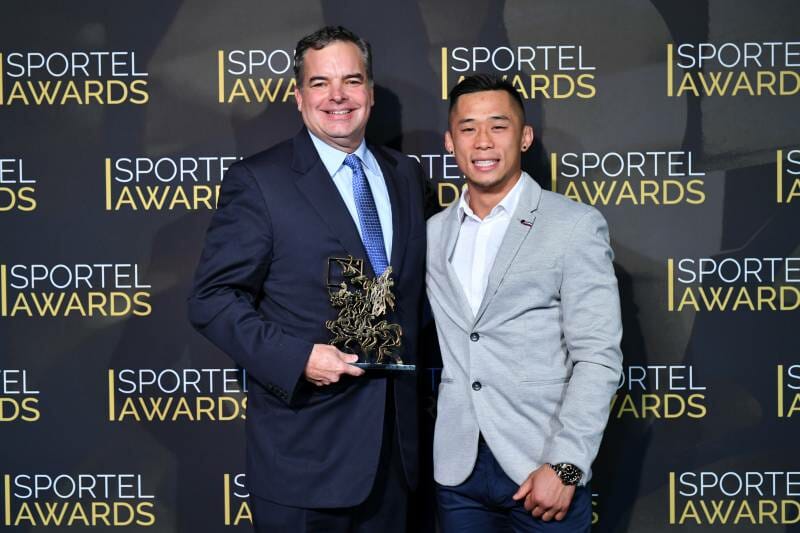 HelloMonaco: What did you enjoy most of the videos selected as finalists?
D.N.: It is quite hard talking about all of them. Generally speaking, it was clear that Sport creates always great human values on which my career and my lifestyle is based, like: respect, humility, sharing, generosity and team spirit. All those were protagonists of the video productions we examined in relation with different topics.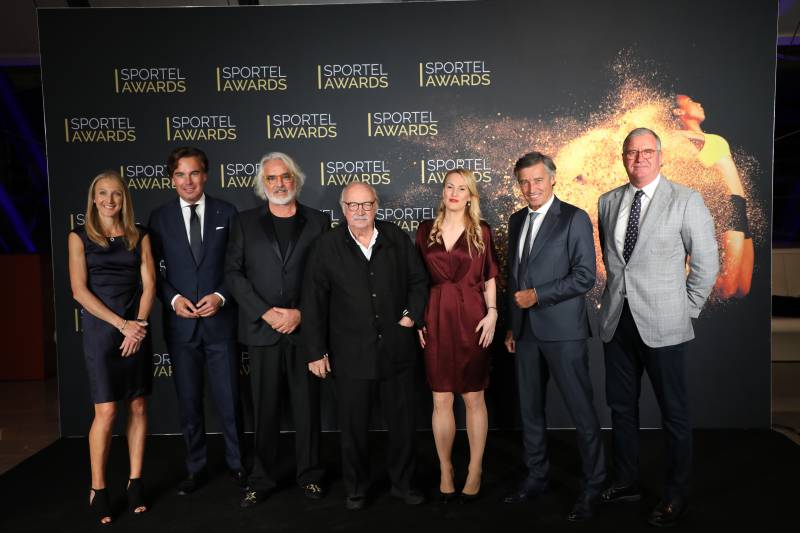 Interview with Paula Radcliffe (P.R.), special guest at SPORTEL Awards Ceremony, Long-Distance Record-Woman Runner in Marathon, Half-Marathon and Cross Country.
HelloMonaco: Mrs Radcliffe, which are the sport core values you followed in your successful career?
P.R.: At the beginning, my reasons for getting involved in the long running as a sport were because I loved it and I wanted to see how fast I could be. Thus, you need to keep trying and persevering with passion that makes it easier to see the result. You never fail when you are doing sports, when you try doing your best, you can only learn and get stronger. On these basis, I could achieve much more than I would have never dreamed like all the World Championships I attended. In my long career, I was able to travel to many amazing places, meet a lot of very interesting people and I am still involved in something that I fully enjoy. I feel very fortunate that my job brought me to act as an expert on my discipline and ambassador for big events.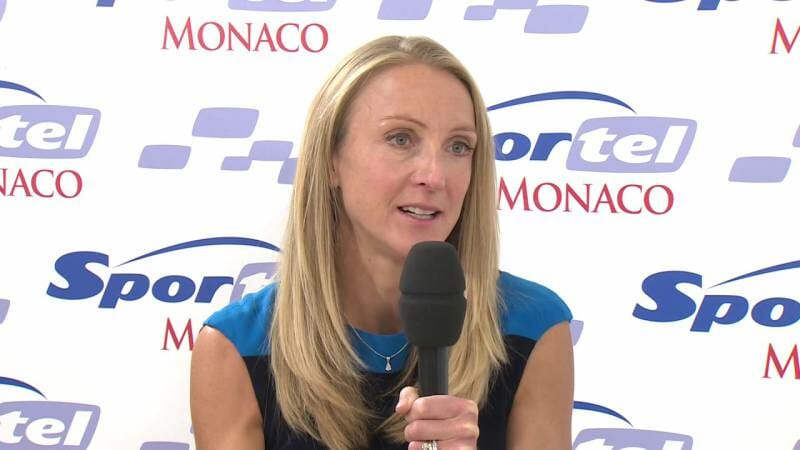 HelloMonaco: What do you think about SPORTEL Awards 2018?
P.R.: I think it is a very important place to be because you see all different sides of sports. I believe that very often we stay in our boxes, within each sport discipline, without considering the other facets like the Media and the Judging side for example. I am very proud to see how SPORTEL has been growing substantially since its very beginning. I was part of the judging panel last year and it was a very interesting experience shared with highly placed people.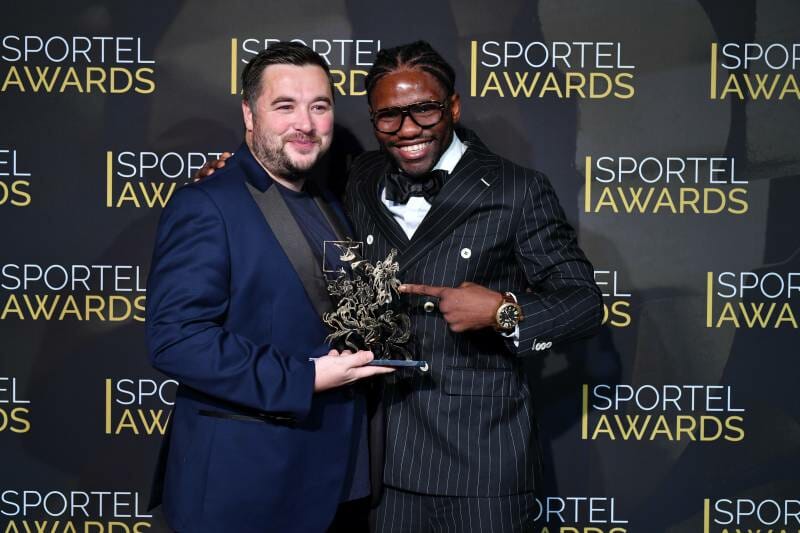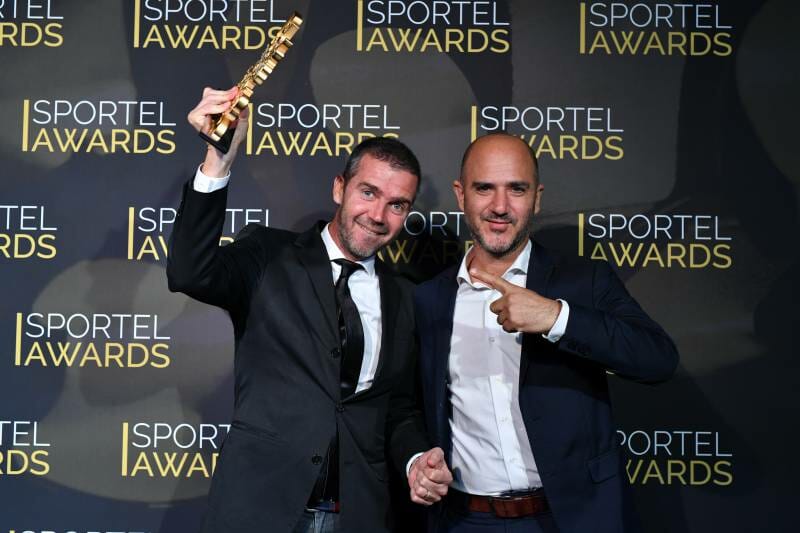 HelloMonaco: What do you think about Monaco as an international sport hub?
P.R.: I think it is an excellent place. The climate is so great and it allows you practicing sports all year long. The environment is beautiful and I met a nice feeling with all sports at any level, enjoying excellent sport facilities. I am sure that this success in sport practicing derives from being healthy sport people.
Interview with Pernilla Wiberg (P.W.), special guest at SPORTEL Awards Ceremony, World Cup alpine ski racer, former member of the International Olympic Committee, businesswoman and member of "Champions for peace" a Monaco based international association serving peace in the world.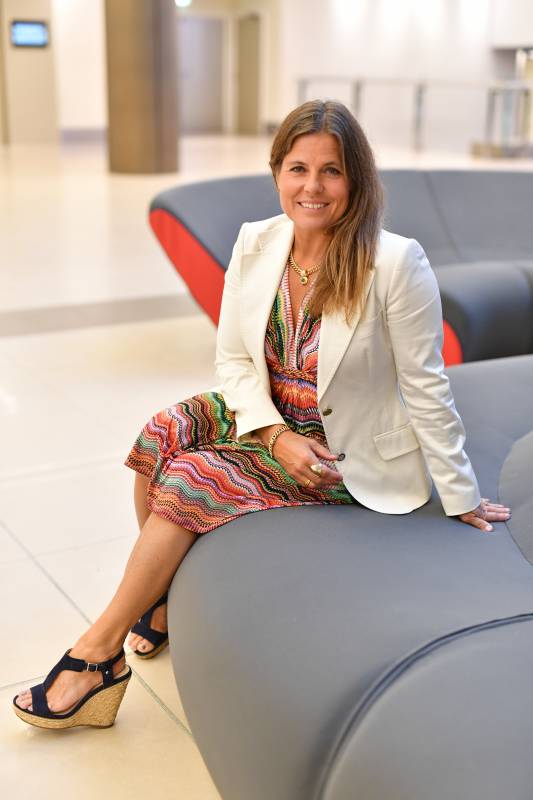 HelloMonaco: Mrs Wiberg how did sport affect your lifestyle?
P.W.: I have always been active on sport front since my childhood, practicing different disciplines as recreational and cross-country skiing, athletics, basketball, dance and a lot of music school. So, I could freely express my sport competitiveness, that I believe is a natural attitude, and I decided professional skiing would be part of my life. That brought me to World Championships. Sport usually starts as a passion and then you realize that you can get the results you were seeking. But even when you have to stop competing, at the end of your career, you do understand that you can come back to sport and make it your business whenever you want. There are so many fields in sport business so that I feel very lucky to keep on working within it, in television, as a skiing adviser and a mother. I communicated to my children the same passion I received from my parents. It is very difficult to devote yourself to one sport, as I did, but when you attain that level of awareness, life is much easier.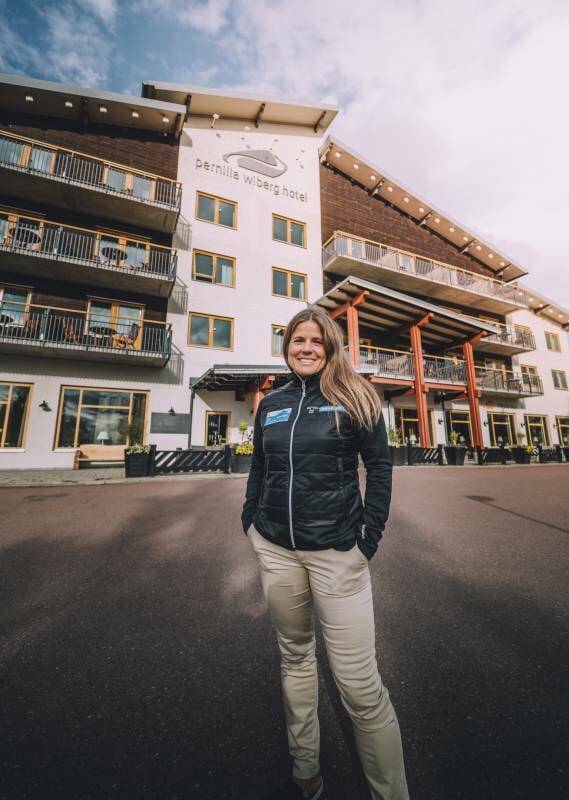 HelloMonaco: what pushed you to attend SPORTEL Monaco 2018 as special guest?
P.W.: I have been participating to SPORTEL Monaco since its establishment, from time to time. I am based in Monaco so it is very easy for me to be here. Being a former member of the International Olympic Committee, I am always invited to this nice convention. After having worked in television, I understood how much images are affecting people while watching them, providing strong emotions. Nowadays, the way of using TV has completely changed having the possibility to look through it via new media like smartphones, IPads, tablets. So, most of images are not live anymore except for sports. Most people are still looking forward to watching their preferred champions live. It is an amazing power that sport has.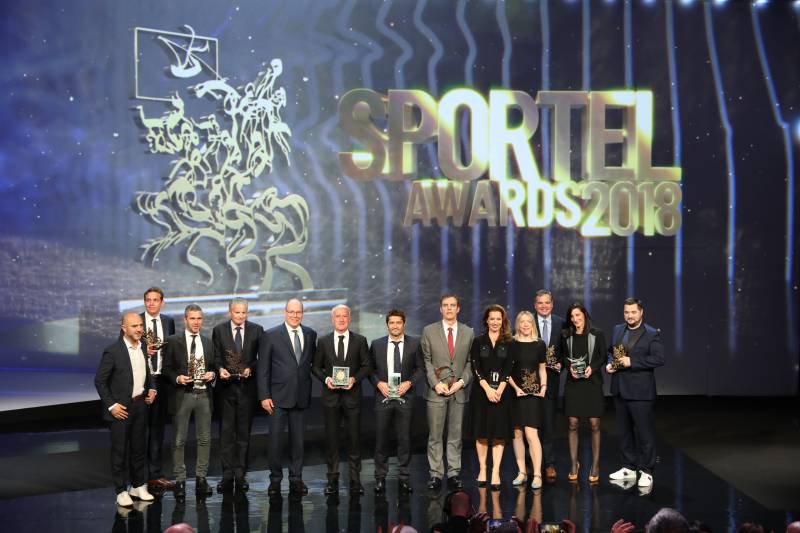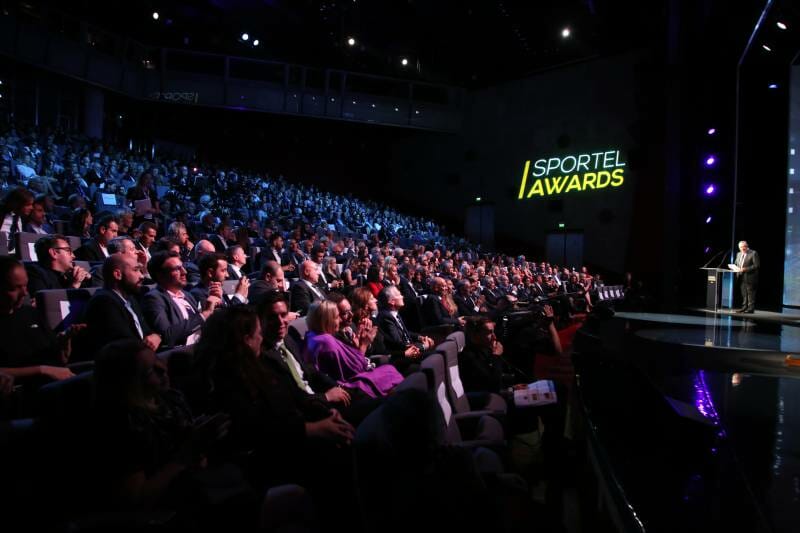 HelloMonaco: Do you think nowadays athletes are performing in a different environment from the previous generations?
P.W.: Of course, yes. Considering the current environment, I feel quite happy not to be a professional athlete any more. I can see the strain they constantly come under pressure of social media. I think that could be a huge impact on them. It takes a lot of time being an integral part of your career. If you don't promote yourself, in fact, you are a sort of forgotten person. That also means a big responsibility since sport men and women are acting as model for all young people so that you have to think carefully before you act or post that specific picture of you, besides your fans are pushing you to keep showing up.