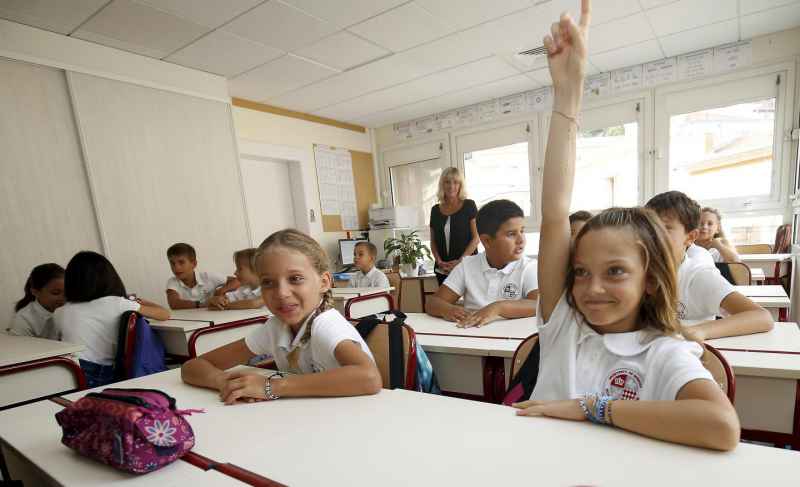 169 children from Ecole de la Condamine's nursery classes recently attended Ecole Stella for the first time.  A brand new school opened by the Government of the Principality to improve conditions for young pupils in the Condamine district.
On Monday, the 10th of September, parents and guardians were invited to an open house at the school, for a chance to see the new building and meet with teachers.  Official teaching programs and school day schedules were presented to the parents and guardians.  At the open house event, parents seemed extremely pleased with the new building and all the effort put into making it the best it can be for the young students.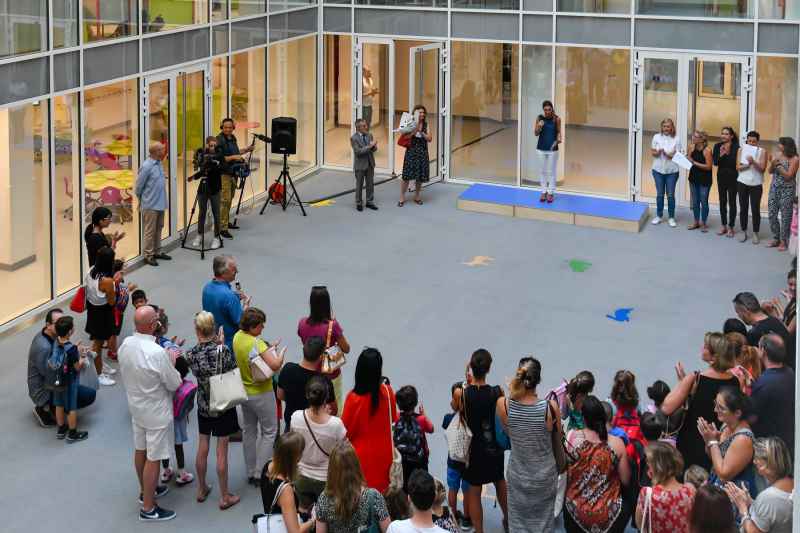 Innovation and creativity are key in creating new architecture in all of Monaco's tightly packed 2,020 km2. So, designers behind Ecole Stella decided to create particularly bright classrooms, where one of four walls are made of glass. In an establishment where glass is the dominant feature, the atmosphere remains warm. With transparency, everything seems visible. It connotes a new conception of teaching, students are not locked in a class, because the school is a window open to the world.  Although, with a view of the street and passersby, some parents hope that children in class will not be distracted by what happens outside.  Ecole Stella's teachers will be sure to quickly refocus the attention of the young children, aged 3-5.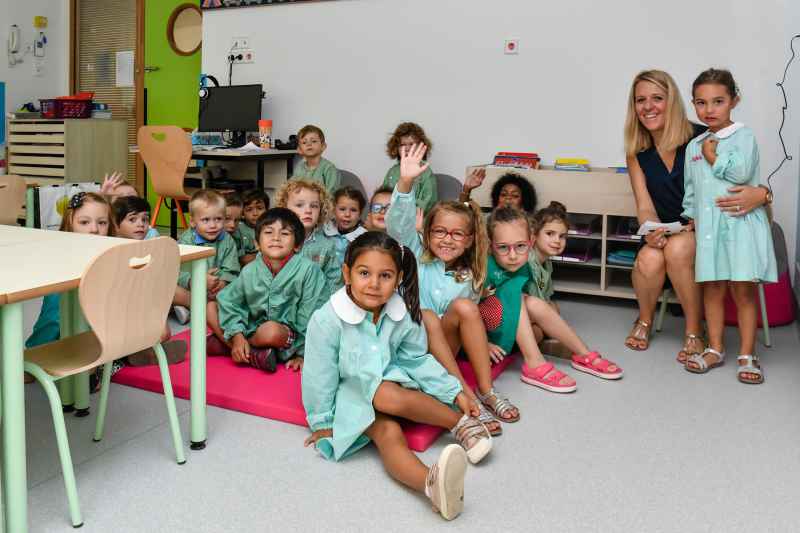 The school is also roomy, with 12 classes for the 169 children.  The school is beautiful, spacious, bright, with all the necessary digital equipment. In addition, the different spaces in the school will provide benchmarks for structuring time. Some parents were surprised to see the walls and the floors painted white. They may get a little marked and scuffed by the young students, but it makes the school bright and the atmosphere refreshing.  Plus, it can always get a new coat of paint every summer.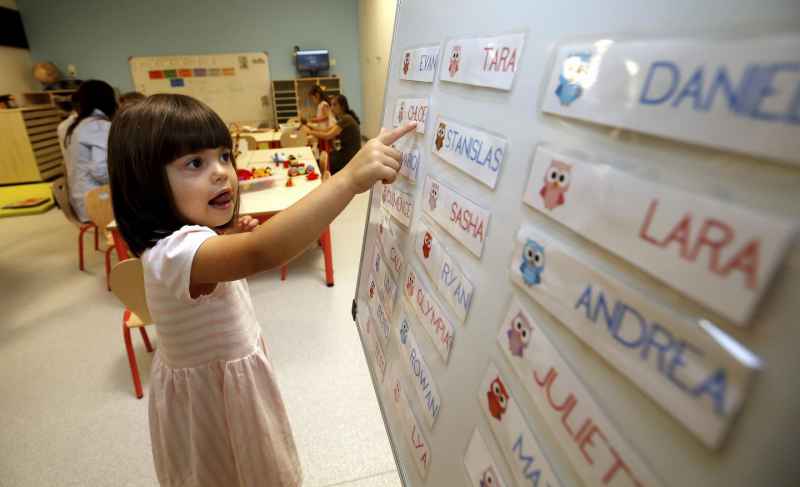 At the moment, the school is a pristine, shining space that welcomes students for the first time this back to school season.  The students and teachers all seem happy and enthusiastic about their brand new school.