Latest news
The 1st International Motor Show of Monaco: a Dream for Car Lovers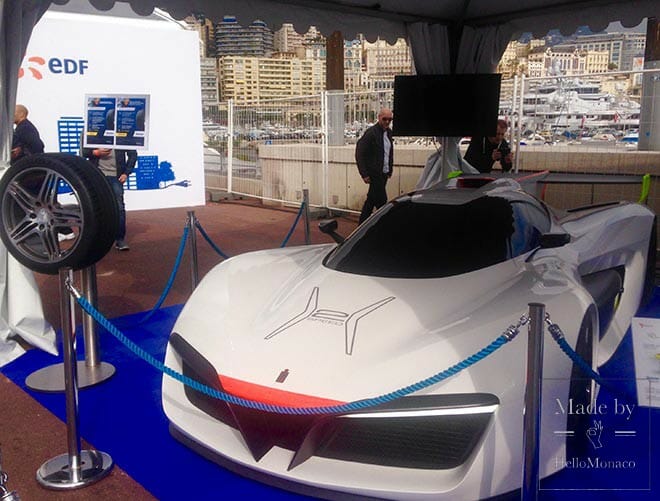 More than 10,000 tickets have already been sold for a new event dedicated to prestigious, ecological and innovative cars. It will take place in Monaco, from the 16th to the 19th of February.
The TecnoMontecarlo, V12 Bentley-Audi, will be unveiled exclusively in Monaco in two weeks. It's a nice surprise, since it wasn't included in the program, but it'll be there.
"The real star of the show will be the TecnoMontecarlo," promises Thierry Hesse, the former boss of the Paris Motor Show.  He's organizing, along with his son Nicolas, the first International Motor Show of Monaco (SIAM), from the 16th to the 19th of February. He is happy to announce that the Monegasque manufacturer Monte Carlo Automobile will premiere an exceptional car in all respects for the occasion. Its lines are splendid, sporty and racy, reaches speeds of 300 km/h, runs on petrol and could participate in the Le Mans 24 hour race. This is the ambition of Fulvio Ballabio, the former driver and current designer of supercars via his company founded in 1983 in Monaco. And to touch the hearts of the Monegasques, this eco-friendly and futuristic car is carbon-colored, with red and white stripe on its sides, the colors of the Principality.
Thierry Hesse says that Fulvio Ballabio preferred to unveil his latest creation in Monaco in a fortnight, rather than at the Geneva auto show a month later. A real pride for a specialist in organizing auto shows.
Porsche will test… a helicopter!
Fulvio Ballabio is not the only major manufacturer who has agreed to premiere something special at Siam. Porsche will also be onboard and will offer tests in unprecedented conditions: "Potential customers will be invited to board a Panamera on the Place du Casino, which will drive them to a heliport," explains Nicolas Hesse. "They will then board a helicopter at a site in the town of Eze to test the latest models of the brand on mountain roads." And all that for free! For selected clients, we believe.
10,000 tickets sold
Another highlight for the organizers of SIAM is Renault's decision to present its latest concept car in Monaco. The Trezor, a two-seater electric coupe with a totally impressive look, a real star of the Parisian car show.
Do you want more?
Numerous other exceptional cars will be displayed on the Place du Casino (Porsche), Place du Palais (Tesla) and on the Albert l Quai (all other makes). Notably a Lamborghini Centenario worth more than €2.5 M, as well as cars from Mazeratti, Aston Martin, McLaren, Bentley and Rolls Royce.
"All these makes which were absent from the Paris Motor Show and which are dreams for car enthusiasts," says Thierry Hesse with a smile.
It's a strong argument which will entice lovers of beautiful bodywork to come to Monaco in just over two weeks. 10,000 tickets have already been sold online, so the event is expected to be very successful.
Cars of Tomorrow
SIAM is not an event exclusively reserved for prestigious cars. Luxury is only one aspect of the show, which organizers hope will continue to run in the long term. This show is also dedicated to the environment and innovation, or 'clean vehicles and the future' in short.
"The goal is for manufacturers to showcase the future of mobility," Thierry Hesse explains.
Eco-friendly cars will be exhibited: Tesla S and X, Toyota Hybrid from the Princely wedding, Porsche 919 Hybrid and the Electric Mercedes. The Grimaldi Forum will also host a forum on "Green Automobiles and Innovation" organized in partnership with the Prince Albert II of Monaco Foundation. Exhibitors and manufacturers will demonstrate how to combine automotive technology and environmentally friendly technology. Like a habitat recreated by EDF in real size, with the integration of an electric vehicle. Or the educational Nissan stand, which will exhibit a prototype cut in half, showing how an electric vehicle works. The other star of Siam will probably be the Renault Trezor, unveiled during the Paris Motor Show.
The 1st International Motor Show of Monaco: 16th to 19th February
Address: Place du Palais, Place du Casino and Albert-1 Quai
Admission: 15 €
Free for children under 10 years of age.
Tickets available online at: www.salonautomonaco.com