Latest news
The 2023 Michelin Guide Honours Six of the Principality's Gourmet Oases…Plus a Surprise New Prize!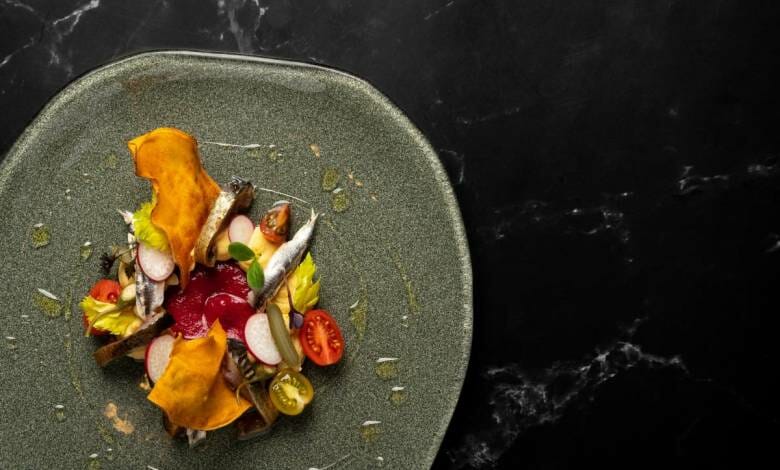 Bon Appetit! The stamp of approval for consistent excellence and quality rewards yet again in 2023 as in 2022 the oases of fine gourmet cuisine in the Principality. Look for a guaranteed Michelin Star or even two or three as you take a leisurely walk in the Principality. Your pocket-book might need to bear the strain of the extra 100 euros or so (to pick a number) for the privilege but the Principality has always been about the best.
Here is the 2023 cream of the cream starred restaurants in Monaco … a list of 6 stellar dining spots that has been reconfirmed in the new Michelin-Star 2023 listing:
Top class Starred restaurants in Monaco
La table d'Antonio Salvatore (Rampoldi) 
It also happens to be the first 100% organic restaurant distinguished by the Michelin guide. Its chef Antonio Salvatore is famous for both his classical recipes and original, signature dishes.
Blue Bay
In 2022, Marcel Ravin's magnificent cuisine was first awarded a second star, reconfirmed in 2023. This modern and elegant gastronomic venue boasts a unique panoramic terrace with amazing sea views – a perfect background for its creative and unique cuisine.
Yoshi
Awarded one Michelin star in 2010, this restaurant stands out for its healthy and modern cuisine. It is run by Japanese chef Takeo Yamazaki
The Grill
The Grill, located on the Hôtel de Paris' 8th floor with a retractable roof, offers truly breathtaking views. Its dishes are famously cooked on a charcoal grill.
Pavyllon Monte-Carlo by Yannick Alléno
Pavyllon is the brainchild of Yannick Alléno, the three Michelin star chef of Pavillon Ledoyen since 2019. The new Monaco restaurant took up residence inside the sumptuous hotel Hermitage
Louis XV – Alain Ducasse
One of the most illustrious Monaco restaurants, Louis XV by Alain Ducasse, is distinguished by 3 Michelin stars. According to Alain Ducasse, his cuisine is there to glorify the sun.
Michelin hospitality and service award
In addition to stars for restaurants there is a new award for staff, the Michelin hospitality and service award. Claire Sonnet, the youthful directrice of the restaurant Le Louis XV – Alain Ducasse at the Hôtel de Paris is the outstanding winner.