Latest news
The 39.5 meter tri-deck catamaran The Beast is launched and other yacht news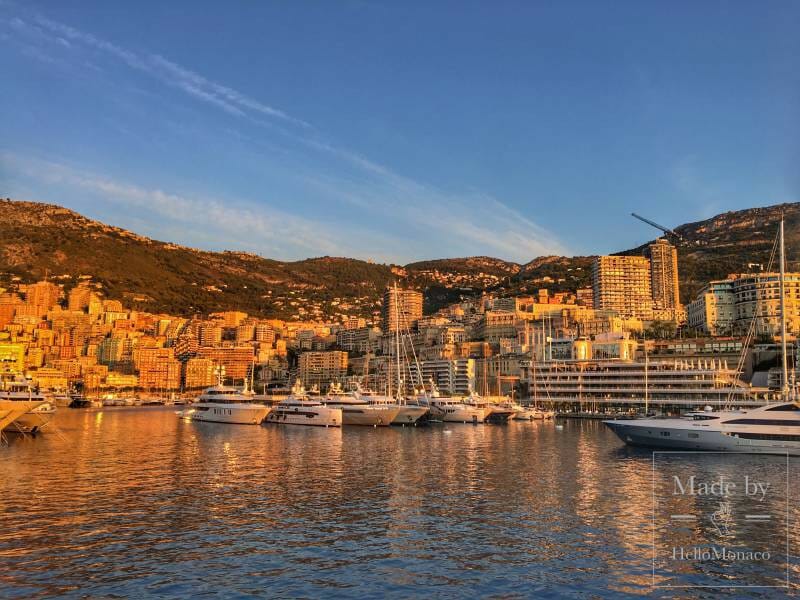 We selected for you top 5 yacht stories of the last week at Yacht Harbour.
80m superyacht Dragon: Columbus Yachts launches its flagship
Italian yacht builder Columbus Yachts (part of Palumbo Superyachts) launched its current flagship Dragon in Ancona, after giving the first glimpse at her earlier this month. The 80-metre vessel with exterior and naval architecture by Hydro Tec and interior by Francesco Guida Design is to be delivered later this year.
Dragon is set to become the largest vessel ever built by Columbus Yachts, featuring impressive interior volume of over 2,100 GT spread over six decks. The upper deck also offers a 200-square-metre beach club laid at water level, fitted with multiple wellness and spa zones.  
The vessel will boast a large 8-metre swimming pool on the sundeck, featured with counter current function. The latter is designed to provide ocean swimming experience when on-board. Furthermore, there is side-loading tender storage laid midships, with capacity for two tenders, with a 9,5-metre custom tender currently constructed by ISA Yachts, that will reflect the mothership's style.
The yacht's interior hallmarks will reportedly embrace light and dark oak panels, parquet floor made of American walnut, Traventine marbles of moonlight and natural colours, satin-gold door handles and agate backlit surface used for beach club.
Dragon's accommodation capacity makes up to 12 guests within four double suites and a VIP-suite. fitted with a private lounge zone, covering full beam. The master suite with panoramic view is situated at the upper-deck, as well as a helipad. As to the crew, the vessel can accommodate up to 19.
REV: The biggest explorer superyacht in the world taking shape in Romania
The team behind the 182.9-meter research expedition vessel REV has posted a construction update on the project. This world's largest superyacht is taking shape at the VARD shipyard in Tulcea, Romania.
Built for environmental research missions in partnership with WWF Norway, the Research Expedition Vessel (REV) will also be available for charter for recreational purposes and expeditions. 
George Gill the Director of Miller Compton Maritime Ltd was asked by Norwegian businessman and owner of the project Mr Kjell Inge Røkke in May 2016 to develop the enormous 183-meter research expedition vessel which is expected to secure the title of the world's largest yacht, both in terms of length and volume.
REV is a unique vessel: is designed to operate in remote and vulnerable waters for long periods without additional external support, the ship will be equipped for research and investigation of the entire marine ecosystem. The ship has the range and equipment to explore, document and collect. It also applies the Polar Code adopted by The International Maritime Organization for ships operating in Arctic and Antarctic conditions and can operate autonomously for 114 days. Depends on request of the project the capacity of the ship is up to 90 persons total including passengers, crew, scientists.
Designed by famous Espen Øino, REV is tailored for research and expedition activities. Her robust exterior lines and modern features ensure she is able to cruise in arctic and tropical areas alike, with a hull built to ICE PC6 for navigation in ice. Two helipads can host drones and helicopter, while overhead cranes can lift and launch equipment weighing up to 20T over the side. Her drop keels enable echo sounders and sonars to be placed in undisturbed water below the hull for research of the world's ecosystems, and built into her stern is a trawl hangar and pelagic trawling system.
74m Turquoise superyacht Vallicelli sold and under construction
Turkish shipyard Turquoise Yachts has reported the sale of a 74-metre superyacht yet known as project Vallicelli. The construction is already in process, with her delivery planned for late 2020.
Vallicelli will feature a 14,2-metre beam and a draft of 4,05 metres, contributing to her accommodation capacity of up to 12 guests within six cabins and a master suite. Furthermore, there is capacity for up to 19 crew members on-board.
Exterior design concept of the yacht of aluminium superstructure within a steel hull, was developed by A Vallicelli & C Yacht Design.
The yacht's exterior highlights include a helipad on the forward upper deck and the owner's private deck fitting with an outdoor dinette, sunbathing pads and an optional Jacuzzi.
A full beam beach club is laid aft, with a swimming platform opening to the sea and either side shell doors. The sheltered aft deck will feature lounging and dining areas, as well as a 7-metre swimming pool. What is more, Vallicelli will boast a spacious tender garage capable of storing a 9,6-metre limousine tender, along with guest and crew tenders and several jet skis.
The team of Ken Freivokh Design, who also works on the company's 77-metre superyacht project Quantum, highlights that the interior concept focuses on "classical elegance", with marble, granite and leather used as main materials. Large panoramic windows are the yacht's important interior feature, with the upper deck master suite framed with continuous windows.
The 39.5 meter tri-deck catamaran The Beast is launched
More than 1000 people went to watch how the catamaran 'The Beast' takes to the water for the first time at Manawatū Marine Boating Club in Foxton Beach on the New Zealand North Island. The 39.5-meter tri-deck catamaran 'The Beast' becoming one of the biggest boats built in the country.
New Zealand-based builder of motoryachts, fishing boats, and commercial ships – Profab Engineering – is responsible for her construction. In-build images of 'The Beast' were released in March 2018, showcasing its all-aluminium design features with naval architecture and exterior styling by LOMOcean.
The owner, Michael Hill, New Zealand native wanted an adventure-seeking superyacht capable of taking on challenging conditions. This extravagant 40-metre-long superyacht could soon be available for the chart at $273,000 a week in the South Pacific through Charter Company 37 South.
According to Profab, this super catamaran has an impressive cruising range about 5,000 nautical miles with speed between 12 and 13 knots, she carries more than 76,000 litres of fuel. It can go almost anywhere in the world except Antarctica as she doesn't have reinforced hull plating for navigating in ice. 
It doesn't matter. The owner is planning plenty of cruising around the Southern Hemisphere. And this is quite a big area to explore if you accompanied with up to 10 additional friends and family, as well as 10 crewmembers. Master cabin and four double cabins which are convertible into twins and one twin cabin with Pullman berths and of course three outdoor dining experiences.
Baltic Yachts starts building 44, 6-metres sailing yacht Baltic 146 in Jakobstad
Construction of the new 44.6-meter full-custom sailing yacht Baltic 146 has begun this month in Yakobstad, Finland. Baltic 146 is a new composite superyacht, developed by Baltic Yachts taking into account the design of cruise ships, and it will have a naval architecture and interior design from famous design studio Judel / Vrolijk & Co. This is the third largest project after 66.7 meters Hetairos (2011) and 55 meters Pink Gin 175 (2017).
This superyacht will be built using advanced composites using epoxy SPRINT and pre-preg carbon with a lightship displacement target 167 tons. Due to the reducing draft to just 3.4m and twin rudders, the yacht has the opportunity to facilitate manoeuvring in the port. The forward-facing pull-propeller can be rotated and used as a stern thruster, so it can be safely said that this yacht is designed for long-distance, independent global cruises, and for this purpose, along protective solid bimini has been developed that extends over most of the cabin. The hull is built in four parts; the lower section, the two side sections and the transom section, which will cover the stern of the yacht. "Building the yacht in sections means our workers can access the mould more easily for improved accuracy and speed," comments Baltic Yachts.
The lower deck consists of a master cabin with three additional double cabins. Inside there is a lounge area and a dining room, which receives a lot of natural light from the surrounding windows and skylights. The cab is equipped with chairs for outdoor recreation and lunch. They have dual controls, and all have skylights for optimal natural light during sunny days. The foredeck hosts a tender well for storing the tender and leaving the deck area flush for sunbathing, observation and exercise.
The production of the new yacht will take about 24 months and goes on a cruise after its launch in 2021. Baltic Yachts currently have two additional custom projects under construction: the Baltic 142 Canova and Baltic 112 Liaratake are going to be launched later this year.