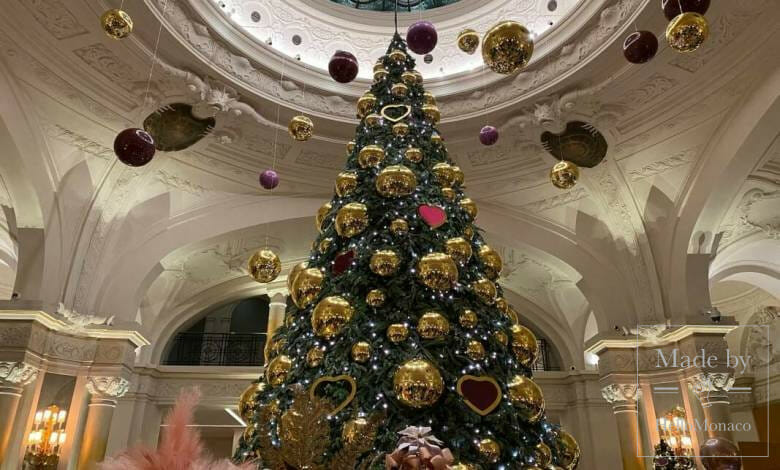 "Mon beau sapin Roi des forêts". This traditional Christmas carol was performed by some 250 people who came to support Action Innocence Monaco December 14, 2016 at the Hotel de Paris.
The lobby of the legendary Hotel de Paris in Monte-Carlo transformed in to a forest of colorful and shiny Christmas Trees that were auctioned to raise funds for the Monegasque association Action Innocence.
Action Innocence is a well-known but discreet organization that works to prevent the dangers of the Internet among young people. To support its work during the year and enable it to carry out various activities, the association is organizing an evening auction sale of Christmas trees, decorated by prestigious Monegasque companies.
The mission of Action Innocence is to create awareness among children and their parents about the dangers of the Internet, including preventing them from becoming victims of sexual abuse, remind children that anybody can hid behind the internet mask. The Internet is without a doubt the favorite means of communication for people of all ages.
This association works to protect the dignity of children by warning them of abuses such as cyber-bullying, sexting (sending of sexually explicit photos, images and text messages), gaming and the danger of impersonators, sexual predators and pornography. Their goal is to provide children with Internet safety tips and civil practices and help develop their critical thinking and decision-making skills, and at the same time create awareness among parents and educators so they can become partners.
While viewing the trees the guests enjoyed the performance by the chorus of young girls from the International School of Monaco (ISM) under the direction of Colette Max Nielsen, singing Christmas Carols, adding to the holiday spirit.
Professional auctioneer Lionel Gosset of Christie's France conducted the live auction that raised over € 80,000 from the sale of 31 beautifully decorated trees. Action Innocence thanks the generous bidders who help raise the funds that will enable the association to continue their mission to protect the dignity and integrity of children on the internet.