Latest news
The Future, Monte Carlo in Virtual Reality, MCity and the Entertainment Industry Come Together in Monaco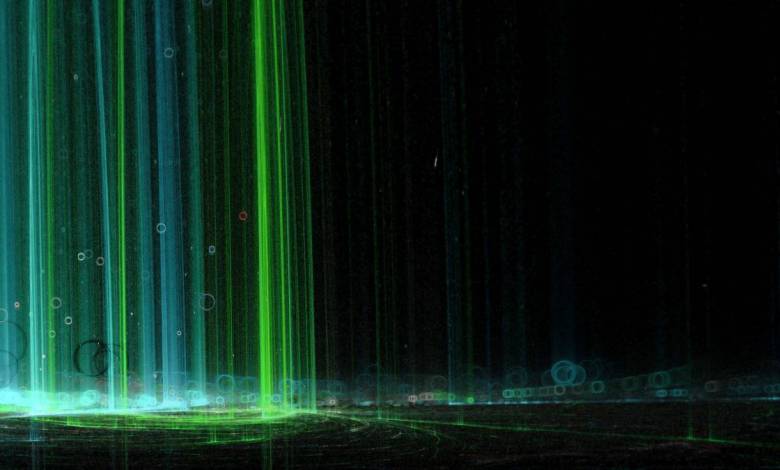 The unmissable event for business and the television industry in Monaco in 2022 is the presentation and representation of Monaco in the world of Metaverse.
Entertainment industry leaders: Film, TV producers, games, music, and new NFT trends assemble on May 23 and 24, 2022 at the Hotel Hermitage, live in Monaco, and virtually in the Metaverse called "MCity" for an immersive experience, and to discuss the future.
A First in Monte Carlo Monaco – "MCity"
Advance Monaco announced today that it has partnered with Touchcast to create the Monaco edition of Meta Entertainment World (MEW), as part of an innovative and interactive B2B summit in MCity, bringing together the world leaders in entertainment and technology in the Metaverse experience. Other editions will follow in Miami, Dubai and Seoul.
MCity, launched by Touchcast in partnership with Epic Games, producer of video games, NVIDIA, the expert in artificial intelligence, Microsoft and Accenture, a global technology consulting firm, allows any organization to establish its presence in metaverse and deliver immersive experiences that bring people together across time, space and even language barriers. (Create your Business in MCity and in the World with Touchcast)
The conference will be for 2 days with exceptional performances, including Avatars and Holograms. Metavers Entertainment will be streamed from a digital twin of Monte Carlo – the iconic country perched between sky and sea, overlooking the Mediterranean. The event includes a pop-up Gala with high-profile guests and captains of industry.
"We are delighted to partner with Advance Monaco and bring the Principality of Monaco into the Metaverse of Touchcast, our virtual city," said Edo Segal, CEO and Founder of Touchcast. "The Metaverse will advance the connection between entertainment and global audiences like never before – transforming a passive, two-dimensional event into a fully immersive 3D experience."
To kick off and officially launch this partnership, Touchcast showcased Monaco's extraordinary destination, Monte-Carlo, with all its vibrant heritage, at the Consumer Electronics Show, CES, the global tech industry event of the year in Las Vegas. 
The Metaverse – Monte Carlo in Virtual Reality Here in Monaco 
The Monaco edition will host a two-day professional summit dedicated to the future of entertainment, live in Monaco and virtually in Touchcast's Metaverse, with high-level B2B panels, keynotes, interviews and screenings of content.
"Entertainment and the new world of the Metaverse will come together, and have the potential to transform the way we work, live and play. Monaco, with its unique blend of tradition and modern lifestyle, will be showcased in a never-before-seen demonstration of immersive hybrid event technology," adds Carmen Franko (MEW's Chief Creative Officer and Co-Founder).
Touchcast will broadcast business-to-business and interactive elements to entertainment enthusiasts around the world. Panels held during the Monaco Publishing Summit will cover topics ranging from Metaverse to NFTs, and the latest innovations in sports, streaming, filmmaking, finance and distribution. The Monaco Metavers Prize will be awarded to the most innovative talents and companies during the ceremony.