Latest news
The marshals have received their specialized training in advance of the long-awaited races in Monaco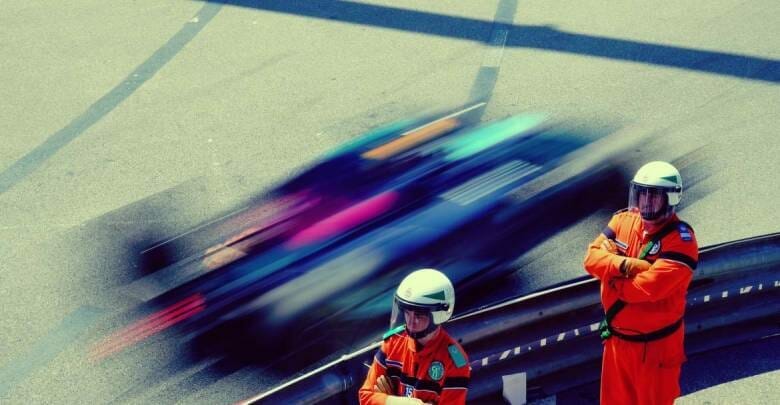 Recently, 673 marshals were trained in the Principality of Monaco on the eve of several premium race events in Monaco, including the Monaco Grand Prix. The training was organized six weeks before the competitions.
The Chapiteau de Fontvieille was temporarily transformed into a track to carry out training for the 673 men and women, who will provide security during the three upcoming sporting events in 2021: the Historic Monaco Grand Prix from 23 to 25 April, the E-Prix on 8 May and finally, the Formula 1 Grand Prix from 20 to 23 May. 
The main difference between training and actual racing is that in actual races the marshals are always accompanied by fire crews. Three teams are mobilized ready to intervene if necessary. In addition, a total of three quarters of the personnel of the Monaco barracks are mobilized during the award ceremonies. Additional support is being provided by colleagues from the Alpes-Maritimes department.
New rules in response to the pandemic
Today, the most crucial goal is to respect all health standards. Many Formula 1 fans have been cautiously looking forward to this event in 2021. However, full compliance with all epidemiological guidelines during training demonstrates the seriousness with which the organisers view the pandemic. 
The management of the event have taken care of the safety of all the participants by means of obligatory PCR tests required at the entrance, hydro-alcohol gel everywhere, obligatory masks, as well as a defined way to avoid crowds.
One of the main objectives of the organizers was to ensure the attendance did not exceed the established guidelines. To achieve this, a computer system was used to trace how many people are in place and in real time. More than 50 people were responsible for implementing the protocol.
The pandemic also influenced the composition of the volunteer «guardian angels» of the track this year. The «guardian angels» were not joined by foreign candidates due to the travel ban due to the health crisis. A total of 69 new volunteers joined the legendary team this year.
Three events 
Monaco is expected to host not two races, as usual, but three at the end of Spring this year. The historic rally will take place as a preamble to the E-Prix electric car competition.
Despite the fact that the stands are being assembled and the tickets are sold, there is always a risk of cancellation of the event. The terms of the public reception will depend on the evolution of the sanitary situation.