Latest news
The most high-profile French Riviera robberies and why Monaco is a safe place to be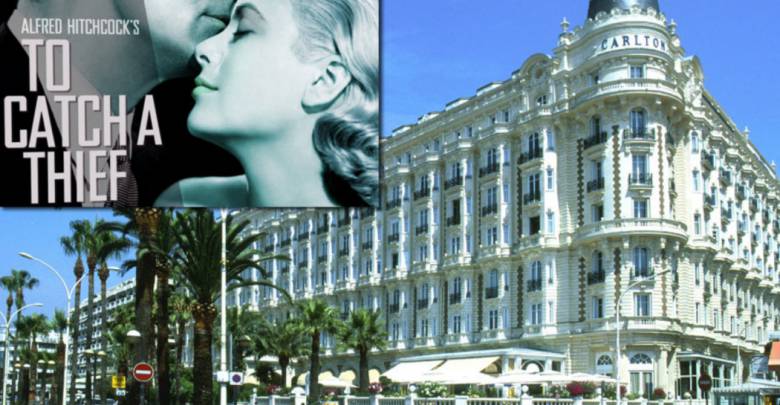 It is common knowledge that the luxurious villas on the French Riviera are a magnet not for only for wealthy vacationers, but also for cunning thieves. Back in 1955, Alfred Hitchcock filmed it in his legendary and fateful movie, "To Catch a Thief". Grace Kelly, the main character in that film, was the victim of a robbery by a charming thief played by Cary Grant. The actress met the Prince of Monaco Rainier III during its filming; they soon got married and she announced her not so long film career finished. But in everyday life, everything is far from being that romantic. Domestic robberies often occur at the very end of your holiday, when you are completely relaxed and not vigilant.
The Formula-1 pilot Jenson Button and his wife, model Jessica Michibata, were robbed on August 6, 2015 in Saint-Tropez. According to the Daily Mail, the value of the stolen property amounted to half a million dollars. The couple were spending their summer holidays and renting a villa in Saint-Tropez. The 35-year-old racer and his 30-year-old wife were hosting a party for their three friends that day. Eventually everyone was so fast asleep that they did not hear anyone sneak in. It only occured to them in the morning that they had been seriously robbed. Cash, valuables, gold and platinum jewellery were gone. The young couple particularly regretted seeing missing their five-carat engagement ring. Like any woman, Jessica was very fond of it and wouldn't even take it off on the beach. The ring was given to her by Jenson before the wedding and its value was estimated at 380.000 dollars.  Why were the Jensons oblivious to the suspicious noise in the house? The thieves blew anesthetic through the air conditioning, quasi-euthanizing its residents. Everything was quiet outside the Villa and the thieves (presumably, there were two) had enough time to take all the valuables. Jenson Button and Jessica Michibata met in 2008 and married in Hawaii. Jenson is a member of the McLaren Honda team and a 2009 Formula-1 world champion. His fortune is estimated at 110 million dollars, placing him in the Top-3 of the UK's richest sportsmen.
The French Riviera has long been ill-famed. The most grandiose robbery in French history happened  in 1976, in Nice. Back then, a famous Italian thief and writer Albert "Bert" Spaggiari orchestrated a deft robbery of the Societe Generale Bank. He and his mates discovered that the building was just next to the city's sewage system. They made an 8-meter dig to it and scheduled the robbery for the 14th of July (Bastille Day) weekend. The criminals left a note to the police: "Sans armes, ni haine, ni violence" ("Without weapons, hatred or cruelty"). They took 50 million francs (30 million euros). This grandiose story became a plot for several films.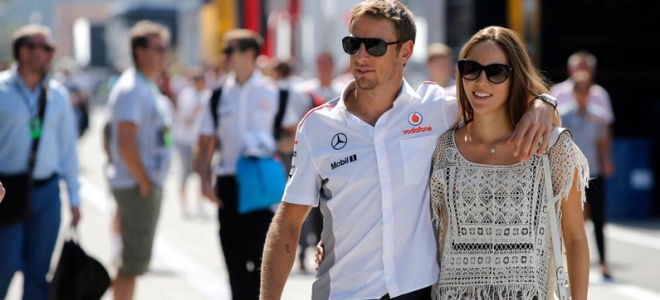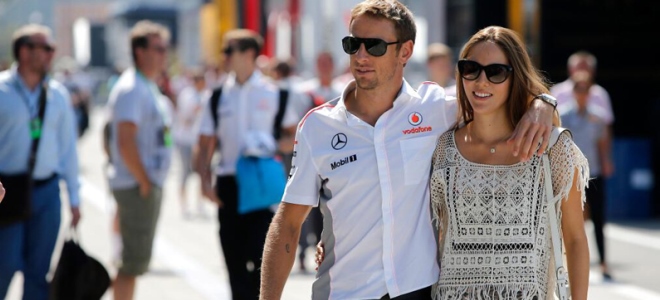 The Cartier boutique on the Croisette in Cannes has not been very fortunate either. In May 2015, four armed men broke into the store, stealing jewellery from the display case worth 17.5 million euros. It only took them 5-10 minutes! This all happened during the Cannes Film Festival opening week. The Cartier boutique had already been robbed  on several occasions: in 2002, 3 million euros worth of jewellery were stolen; it happened again in 2009. These crimes are reported to be the work of the famous gangster group Pink Panthers. Over the past 10 years, they have committed robberies totaling nearly 115 million euros. Their number is estimated at 120-160 gansters. The Pink Panthers record robbery happened in December 2008 in Paris. 80 million euros worth of Harry Winston jewellery were stolen. In July 2013, the gang robbed the Leviev jewellery house exhibition, taking a total of about 103 million euros. They also take credit for a high-profile Monaco robbery in 2007. The robbers stole dozens of watches worth 510,000 euros from the Ciribelli boutique.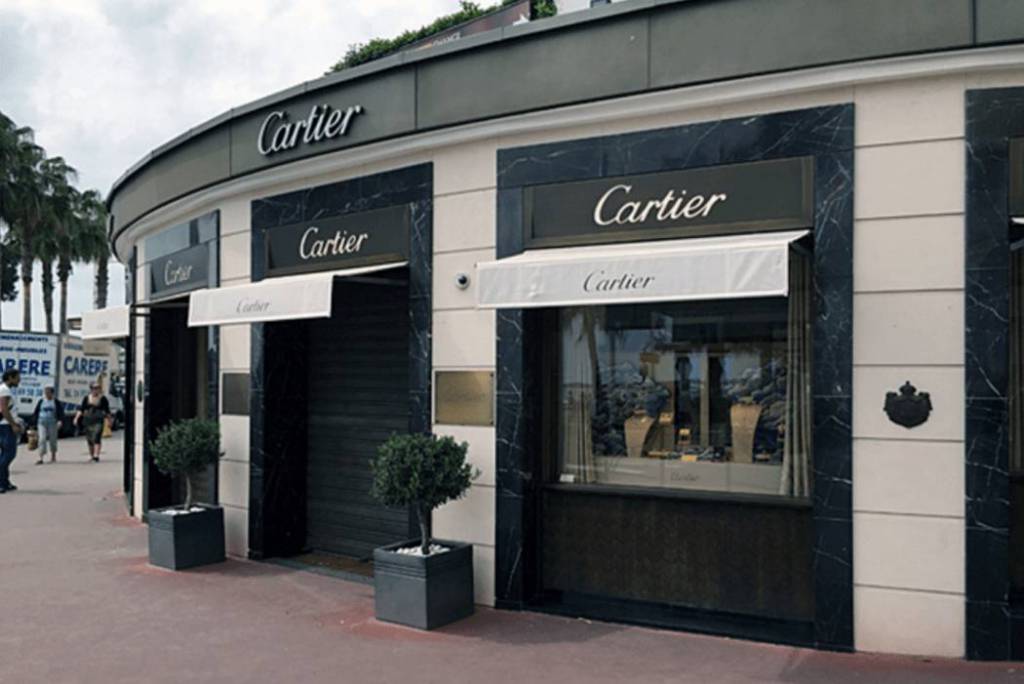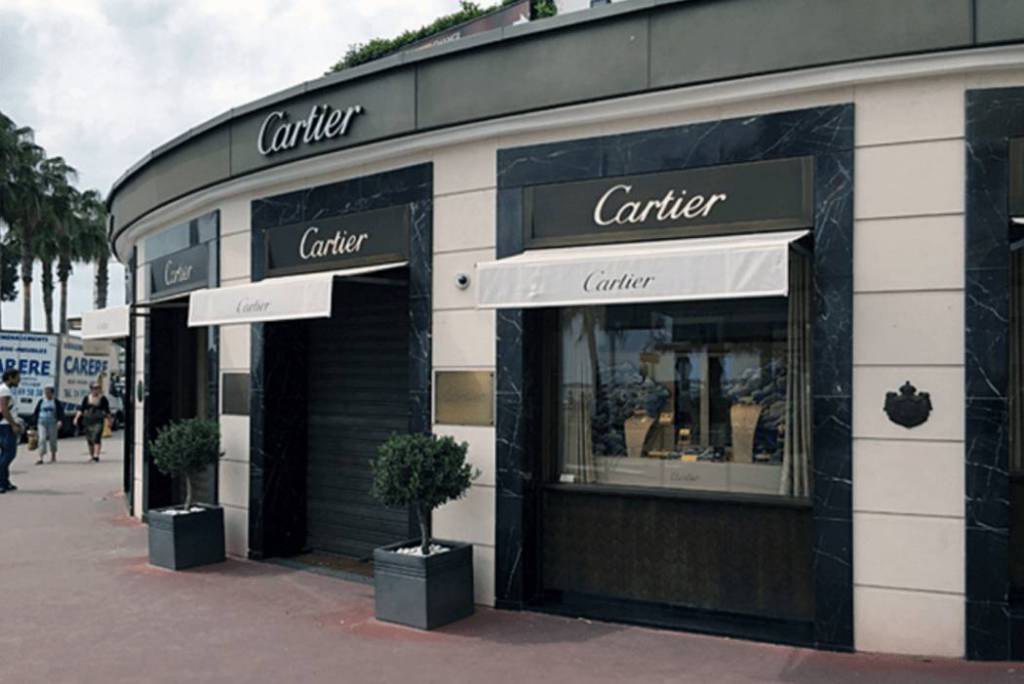 In 2013, another spectacular robbery occurred on the French Riviera. Its victim was the governor of the Krasnoyarsk region, Lev Kuznetsov. Robbers broke into his Cap d'Antibes villa, armed with a pistol, batons and tear gas spray. Hacking the door, the criminals attacked the governor, wounding him in the side and hitting his wife on the head with a club. The robbers then took jewellery worth 200.000 euros, fleeing the crime scene.
In broad daylight, on July 12, 2016, a villa rented by a Saudi Arabia royal family member, in Ramatuelle, was robbed. Radio Europe 1 reported a 300.000 euros theft. Jewellery, leather and cash were among the stolen items.
If armed robberies are very rare,  domestic crime is, sadly, quite common. Vacationers renting their villas are the most typical robbery victims. Attackers often take time to observe them, study their habits, schedule, occasionally colluding with the staff. Saint-Tropez is not the only target. It is happening all through the French Riviera with its accumulation of wealthy tourists -Antibes, Cap-Ferrat and Cannes. It must be said, however, that Saint-Tropez remains a magnet for the robbers. That's where the "fat cats" live; people drink and party day and night, spend money on a grand scale and demonstrate their high social status with all their jewellery, luxury cars, yachts and magnificent villas. The vacationers are actually not helping themselves, being euphoric and losing their vigilance altogether. As to the locals, they are much more safety conscious. Their houses are equipped with cameras and video surveillance and extra security is often hired for the summer. And most importantly, they avoid standing out and provoking the thieves with their brilliant diamonds and roaring Ferraris. Some obvious tips, however, will keep you safe.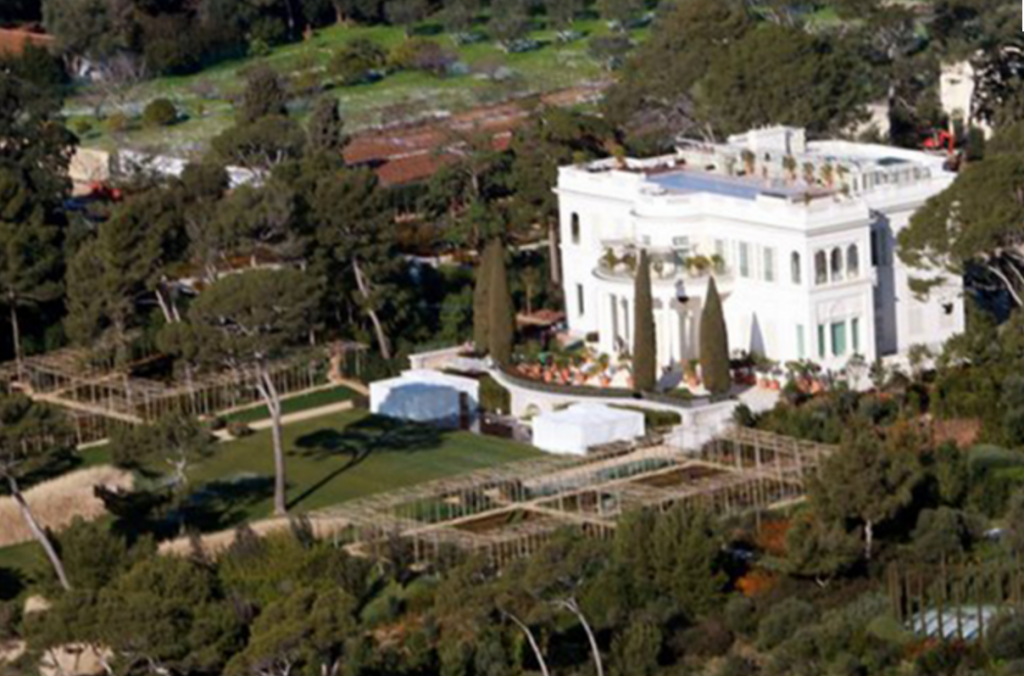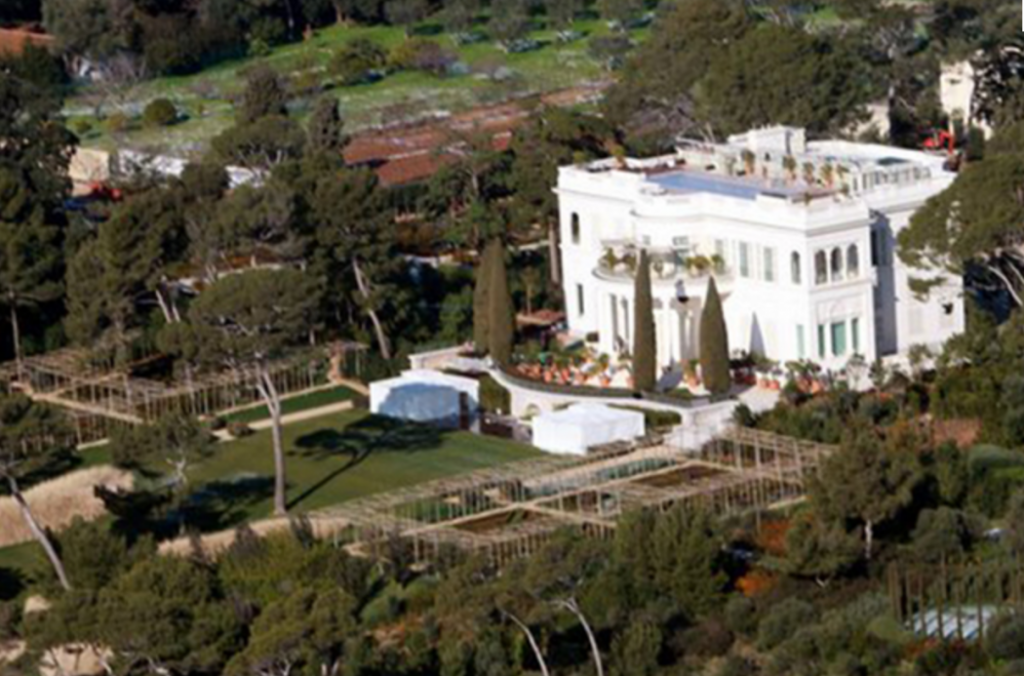 Thieves almost never come to a house when nobody is there.  They are interested in your wallet and jewellery; they don't care about a television set or a video system these days. They want you to get home, take off your expensive watch and jewellery, put your wallet on the bedside table and go to sleep. Most of the time, they don't even use a sleeping gas. The vacationers are sometimes helping the robbers by leaving the doors, windows or shutters open. They would typically  "stalk" their victim in a restaurant or a nightclub. Watch out on your way home, make sure you don't have a little scooter or car on your back. If so, stop by for a coffee in a hotel and give your car keys to the valet, acting as if you were a resident. They say it works. The thieves are not interested in hotel customers.
If your vacation went smoothly, this is no reason to relax as of yet. Quite often, the robbers will visit you just before you leave, thus avoiding problems with the police. It must be said that the French police are not always very sympathetic. Living in a socialist state, they feel a "class" dislike to  the victim and don't rush to help. Certain Europeans believe that this is the price they pay for a Europe without borders.
The robbers will often use external signs to choose their prospect – an expensive watch, jewellery or a car. To avoid being robbed, stay discreet – dress more modestly and take a less fancy car. If diamonds or a Rolls Royce are a must for you, you might need to consider hiring special security or living in a hotel.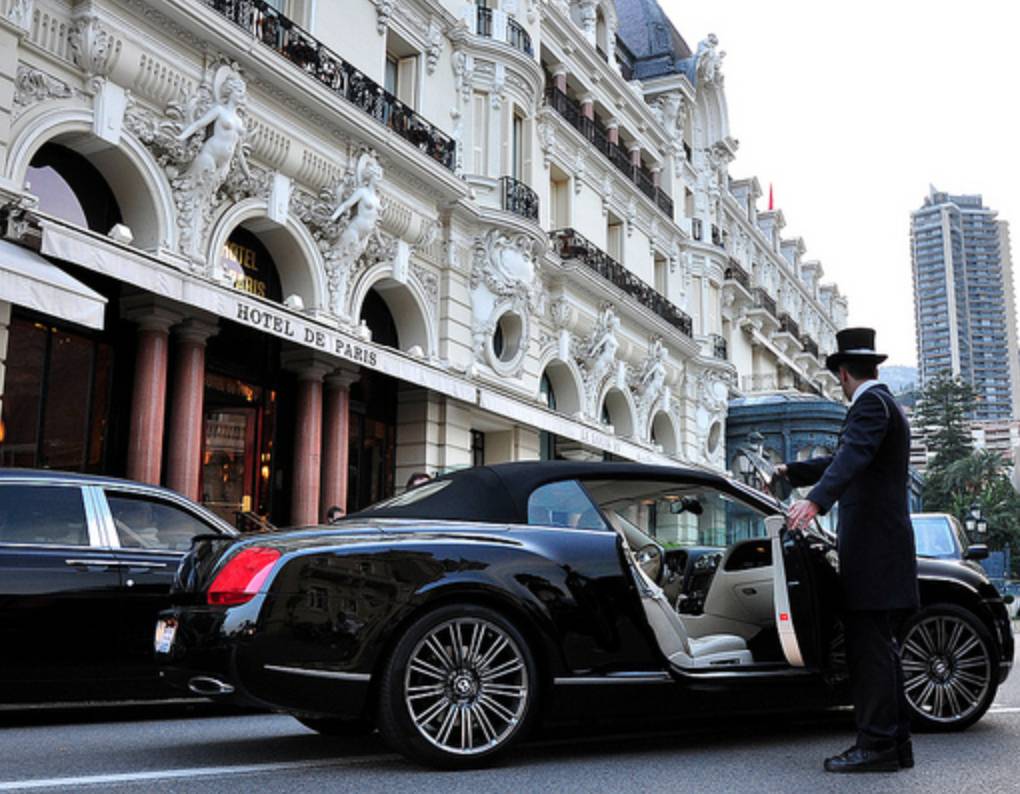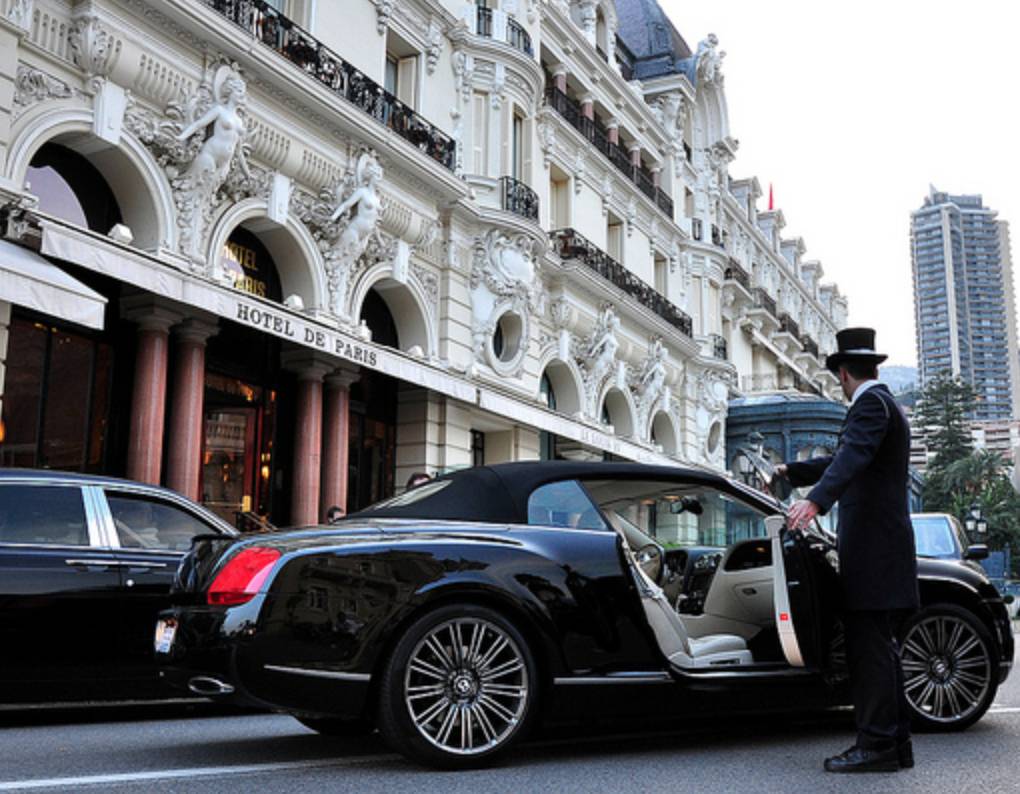 And finally, if you want to relax wearing your best jewellery and motoring in your Rolls Royce opt for Monaco where everyone feels safe dressing up and driving in luxury. It would be tricky to rent a villa in Monaco , there are hardly any out here, but a beautiful apartment or hotel suite is a reasonable compromise. The Principality of Monaco is famous for its security. All experts agree that a safer place on earth is hard to find. There is at least one policeman for each hundred residents; hidden cameras operating 24h/7 are installed everywhere – in large halls, public buildings and Monaco streets. This security system can also block all exits from the country in case of any warning. The rule, voiced back by Prince Rainier III, is very simple: "Total security must reign in Monaco." The 519 police officers follow strict instructions and take two years of professional training for their vocation. According to one of Monaco's jewellery manufacturers: "Great jewellers make their necklaces to be paraded in the street,  not to be stored in a chest. This much is true for Monaco".