Latest news
'The Prince and the Sea' Documentary Screening for 300 Students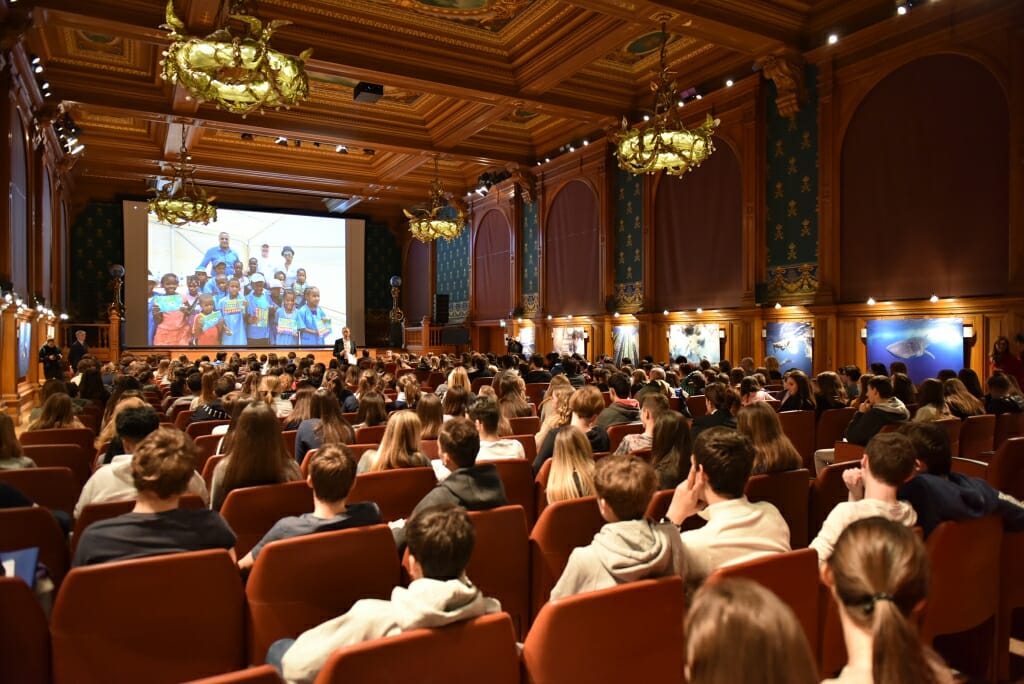 Nearly 300 students from the Principality's high schools and colleges (Lycée Albert I, Collège, Lycée François d'Assises Nicolas Barré FAN, Collège Charles III, ISM and the International School of Monaco) gathered together in the Conference Room of the Oceanographic Museum recently to attend a screening of the documentary The Prince and the Sea, directed by Christine Oberdorff and produced by Ushuaia TV.  The documentary retraces the first mission of the Explorations of Monaco on the archipelagos of Madeira and Cabo Verde.
Conducted in collaboration with the Directorate of National Education, Youth and Sports and the International School of Monaco, this educational afternoon allowed young students to discover the scientific and humanistic objectives pursued by the Explorations of Monaco. The screening helped sensitize the students to ocean preservation and encouraged them to take action themselves.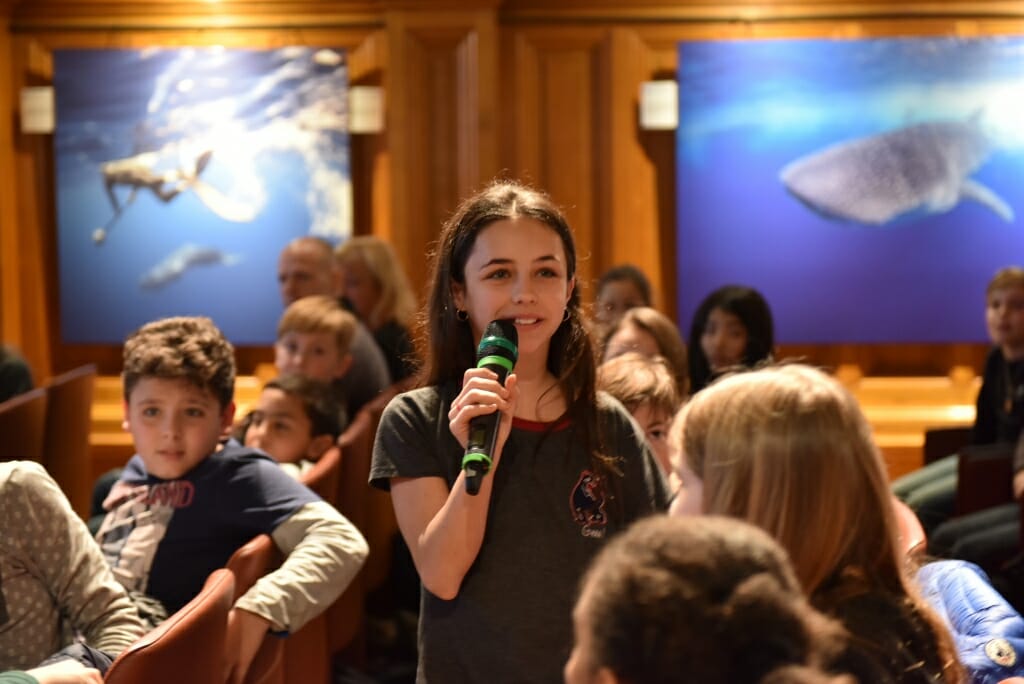 The documentary, co-created by Prince Albert II and journalist Christine Oberdorff, displays 75 minutes of educational and entertaining footage with the aim of inspiring the public to understand the marine world and act on its behalf. After an educational program was launched in primary schools in September, this first meeting with high school students marked the kick-off of a rich and intense educational program, which will last until the end of the Explorations.
Today, more than ever, it is important to raise awareness about the fragility of marine ecosystems and the importance of their role for the future of humanity. A subject that was debated over during a lively and fascinating exchange between students, Robert Calcagno (Director of the Oceanographic Institute and Campaign Manager 2017/2020) and Pierre Gilles (Chief of the Mission in Macaronesia).
The main themes of the first mission were discussed, including the preservation and safeguarding of the monk seal, one of the most endangered species in the world, an animal which the Prince Albert II Foundation is particularly committed to helping preserve. Other subjects of study during the mission were cetaceans, ocean fauna and even giant lizards.
To continue learning about marine life, the students were invited to attend the 2nd edition of Monaco Ocean Week (April 8-14), including a workshop entitled 'Monk Seal Conservation' which will take place on Thursday 12 April at the Oceanographic Museum. The students will be able to continue learning about the Yersin's future missions and the importance of marine life.