Latest news
The Transformed Oceanographic Museum Takes Us Back To The Future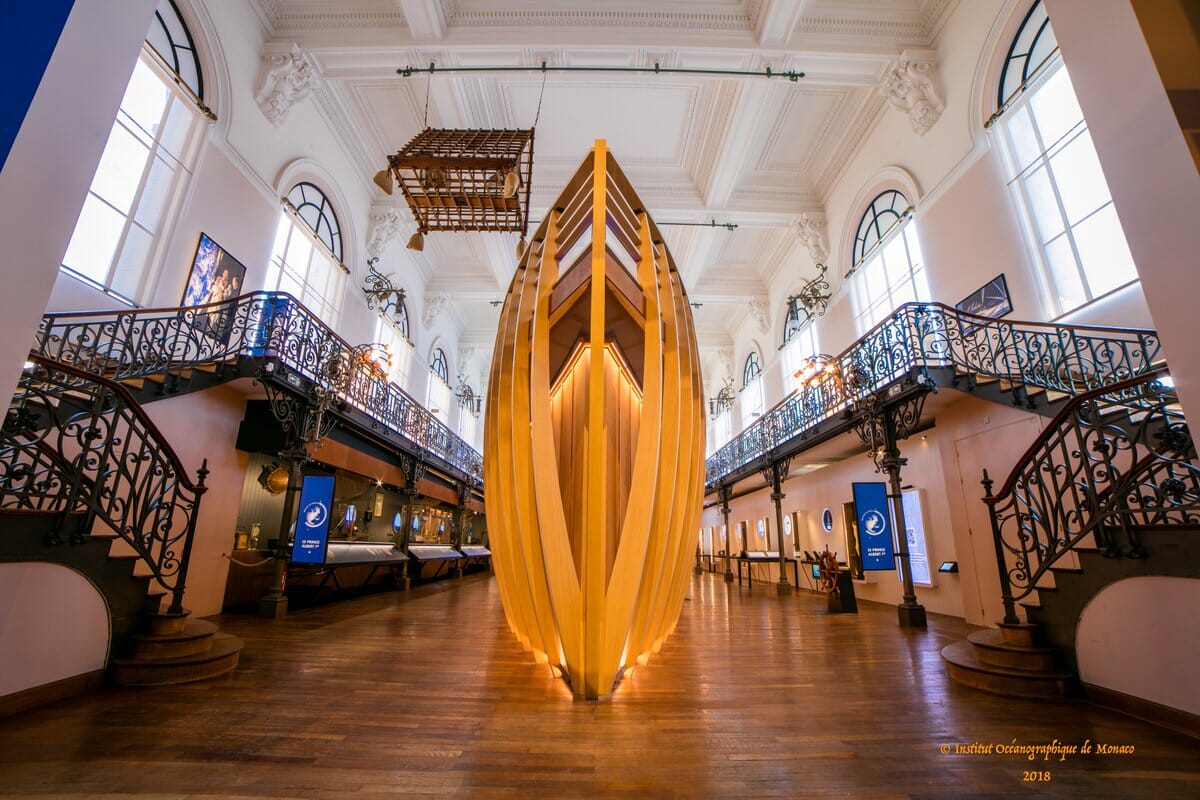 The Oceanographic Museum is starting its journey "back to the future". Futuristic because it has a spectacular and novel "time-travel ship-capsule". Spectacular in a way that one always associates with Monaco – state-of-the-art, world class and larger than life, it features a cavernous 27 metre Voyager-Tunnel. Back to the future because the entry stage is an impressive frame of a real historic boat. The staging takes us back to Prince Rainier III and Jacques-Yves Cousteau and the foundations created by Prince Albert I's voyages which set the agenda for the protection of the oceans. At the time what unfolded was a rich bonanza of scientific discovery that captured the attention of the world – and importantly not just scientists but the general public.
That spirit is continued in this giant boat and Explorer time-capsule and its creative space, aptly named Explorez. All this helped by Robert Calcagno Director of the Oceanographic Museum, Joel Passeron, Technical Director, and Clemence Farrell who organized the scenography. Great science is revealed in an entertaining way for the public, and especially also for families.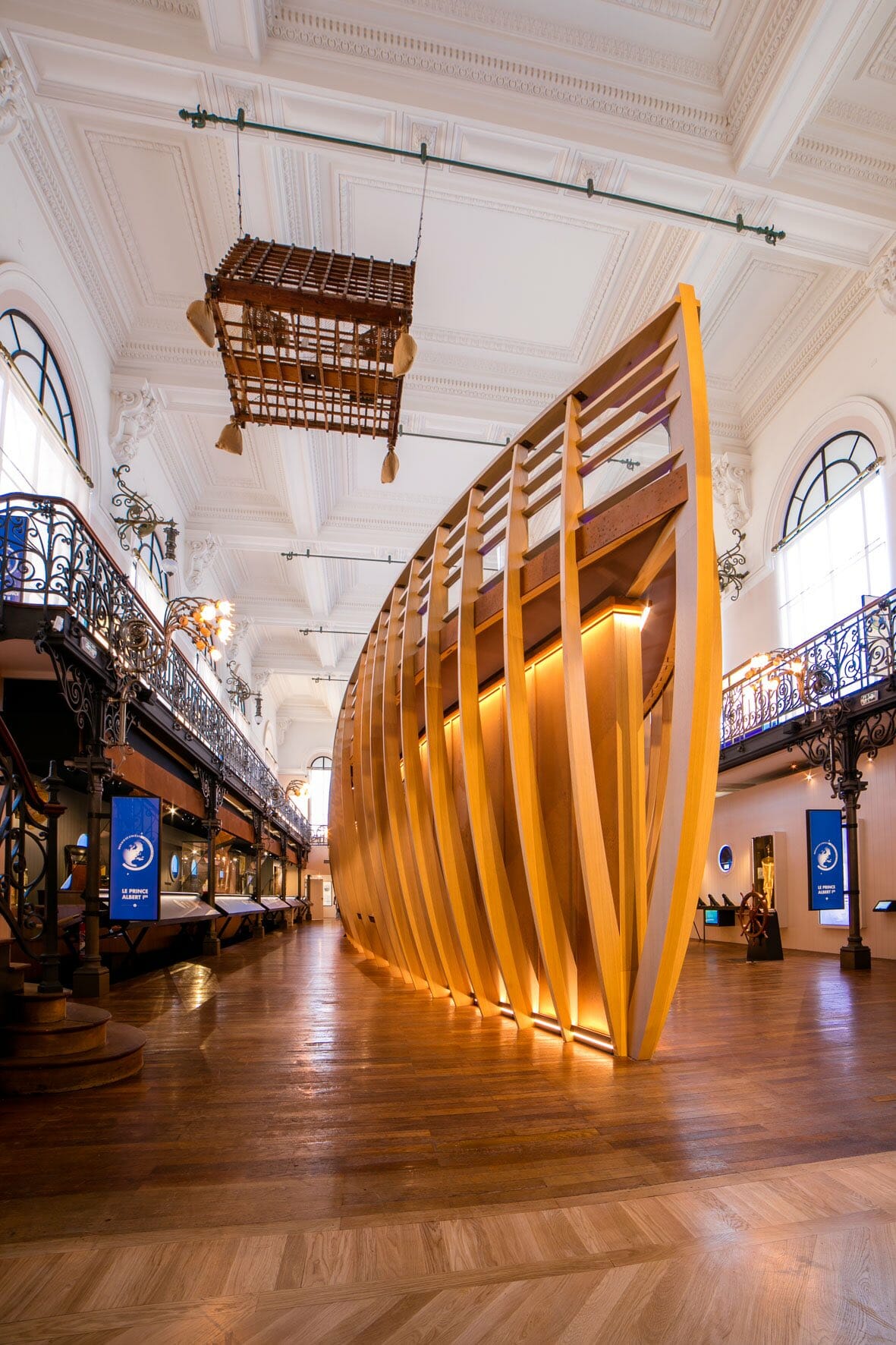 It begs for multiple visits, full of intriguing activities, physical and interactive – a kaleidoscopic of discovery.
The entertaining journey is futuristic in its use of inter-active screens and technology. And at the same time, it is firmly rooted in an accurate history of the seas and the physical sensations of sea adventure. Experiment with cranks and ropes. Become the explorer yourself.
And as if by magic, out of the past Princes and explorers will tell all – with a back-to-the-future technology worthy of a futuristic hologram. Would you believe that these hologram-like effects were part of advanced theatrical representations in the time of Prince Albert 1, using prisms and mirrors. It is called "Peppers Ghost".
The science even dates back to early experiments by Giambattista della Porta in the sixteenth century. So if you see Michael Jackson appear at a music concert tomorrow – they are using the same technology that are creating realistic Princely appearances at the futuristic Oceanographic Museum.
The new transformation of the Oceanographic Museum is a must-see for locals and tourists alike. It is a two-year labour of love that has now hatched and awaits the applause it deserves. It will delight you for years to come; even more it will engage you and propel us all to take an active interest in protecting nature and the Oceans. In there lies its brilliance.