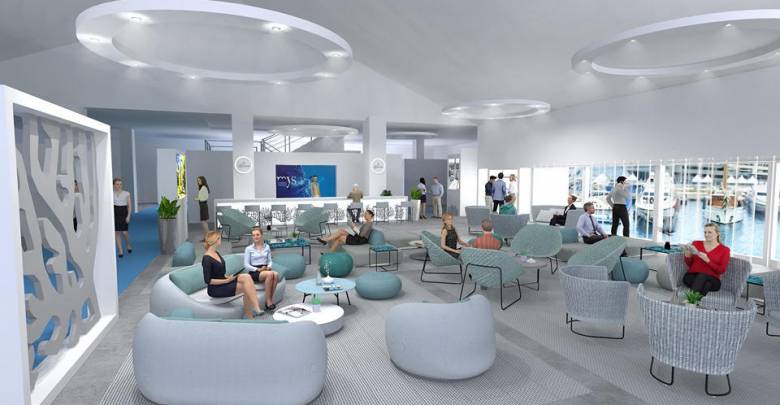 This year, the Upper Deck Lounge will offer top-notch amenities on two floors to welcome the yachting customers and enhance their visit experience of the MYS.
The show's reception and a catering area will welcome all visitors in a luxurious environment furnished by the MYS top-of-the-range partners: the ground floor is dedicated to luxury exhibitors, a bar with an outdoor terrace, while the first floor will host the show restaurant and a VIP lounge with a panoramic view over Port Hercules.
Luxury exhibition and bar on the ground floor
Open from 11am to 7.30pm under the Parvis Piscine exhibition tent and beyond the classics of tomorrow and encapsulating trends, the Upper Deck Lounge will surprise discerning clients with new collections and exclusive products displayed by Ulysse Nardin, Agresti, Amaala, Aqun, Dassault Aviation, Giobagnara, G&M Design, Paola Lenti, Preciosa and Sabrina Monte Carlo.
A perfect alchemy between elegance and luxury design.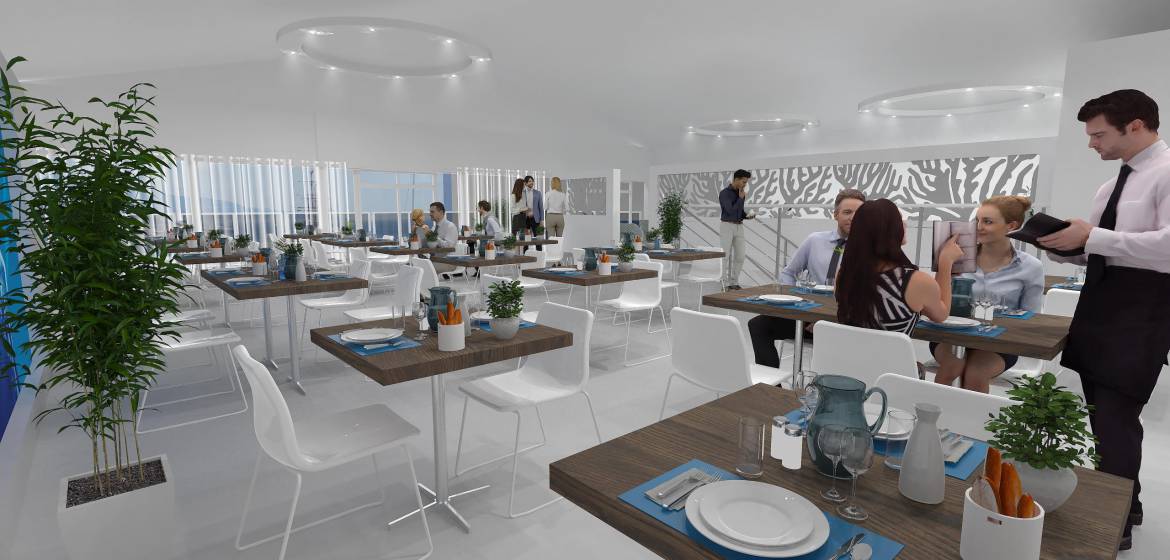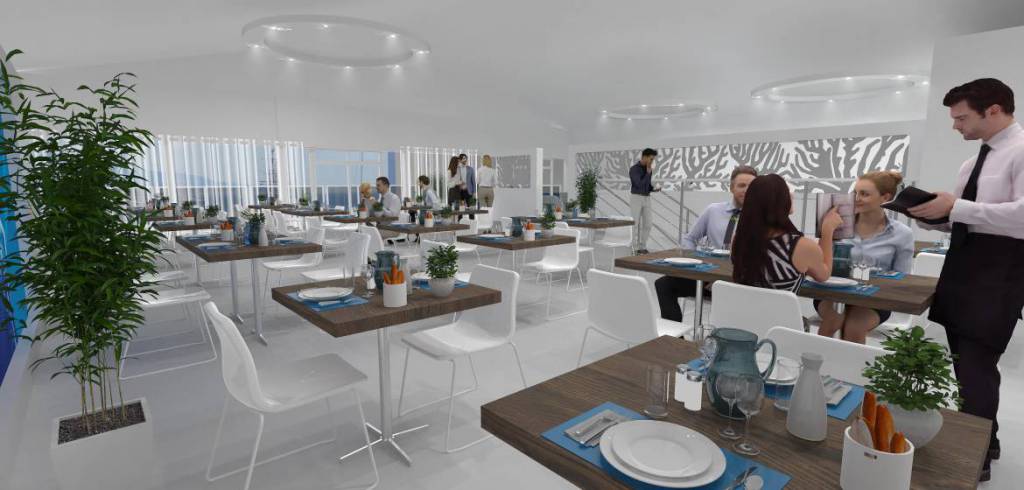 Horizon restaurant-bar and the MYS VIP Lounge on the first floor
With a panoramic view over Port Hercules, Horizon restaurant-bar will suggest daily exciting menus for lunch and will open its bar late in the afternoon. Aside, the MYS offers a VIP lounge to the show's privileged visitors with food & beverage, Lanson champagne and massages for relishing a quiet moment away from the docks. The VIP lounge is sponsored by Société Générale Private Banking.