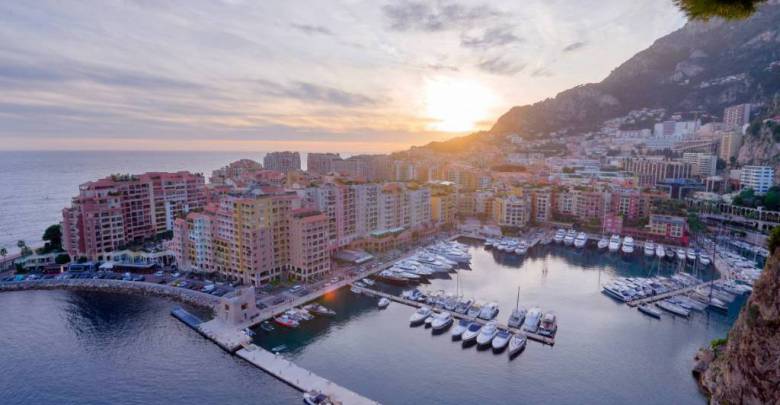 We selected for you top 5 yacht stories of the last week at Yacht Harbour.
1. CCN reveals more details about K40 explorer Kanga
Italian shipyard Cerri Cantiere Navali and Floating Life, who are managing the project, have shared the details of K40 work in progress. The sale of the yacht has been first announced in 2015 and the build started in January 2016. The K40 – the Series-K flagship – is a Light Ice Class vessel, commissioned by an American owner who wishes to cruise in polar latitudes.
As of July 2017, the hull has been completely sanded and 4mm finish will soon be applied, specifically designed for a vessel destined to cruise in polar oceans.Propellor-shaft support staffs have been mounted and shaft pre-alignment completed. The underlying deck grill is fully completed and tubing is well along. Most of the electrical cabling has been completed and the main electrics panel will soon be installed. Bottom, lower and main deck compartment construction is on-schedule. Hull and exterior passageway priming has begun.
All elements for interior furnishings have been cut to shape and assembly has begun.
The garage door has been installed and the overhead lifting mechanism for the tender is about to go in. Preparation treatments for the fuel, fresh water and holding tanks are in their final stages.
2. Scaro Design introduces Aeon 380 yacht concept
Turkish studio Scaro Design has revealed the new 38.35m yacht concept Aeon 380.
With more than a nod to luxury car design, this high-performance project is made up of a succession of flowing curves, embracing lavish amounts of glass and lying low on the water like a sleek high tech sculpture.
3. Custom Line Navetta 42 sold
The Ferretti Group has introduced the Navetta 42 at Yachts Miami Beach. Now the company has announced that the yacht has been sold to an Italian client in an in-house deal.
Measuring 42m, she is the biggest semi-displacement hull ever built by Custom Line. Studio Zuccon International Project, Ferretti Group's Product Strategy Committee, and the Group's Engineering Department have joined forces to design the yacht.
4. Superyacht painter GYG valued at over £55 million after IPO
Global Yachting Group, the holding company combining several brands operating in the superyacht painting and maintenance space, is now valued by public investors at over £55 million following its IPO earlier this month on LSE's AIM market.
With their IPO, the Global Yachting Group joins a very rare breed of publicly traded companies in the boat sector. Other companies include, for example, the French Catana Group, a shipyard building sailing catamarans of up to 70ft, currently listed on Paris' Euronext exchange with a market cap of just over €30 million.
5. Lurssen's Areti to be displayed in Monaco
The 85-meter Areti, formerly known as Project Sasha during her build, has been launched by Lürssen in April 2017. Now the German yard has revealed that the superyacht has been delivered to her owner on 19 July and will be displayed at the Monaco Yacht Show this year. Areti will be spending her first summer in the Mediterranean and her world debut will be the highlight of the port during the show.