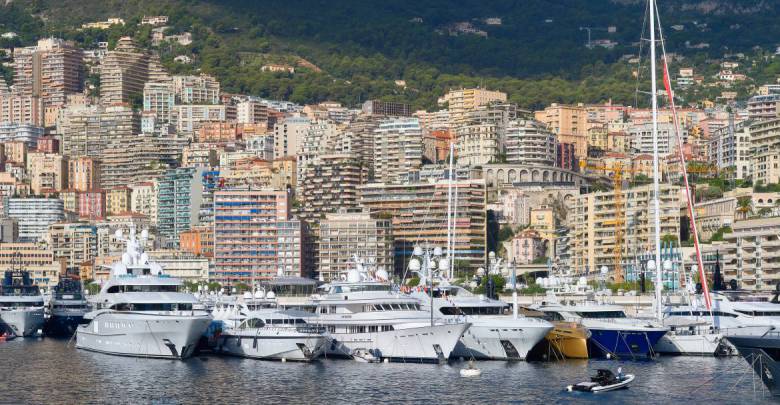 We selected for you top 5 yacht stories of the last week at Yacht Harbour.
26m Calamaba runs aground in Sardinia
Last weekend, the 26-metre Calamaba ran aground in Sardinia near Cala Sabina beach according to footage that emerged on social media. No injuries or pollution was reported although damage to the Riva 85 Opera was substantial.
At the time of the incident, it is believed that four people were on board according to local reports. People onboard included the owner of the yacht with his wife and a couple of guests. The yacht ran aground during the night according to local media.
It is currently not known what caused the incident but there have been no injuries or pollution reported. According to local media, a snapped anchor may have been the cause.
The yacht was rapidly removed from the rocks by local authorities with no environmental damage.
98m Aviva back at Abeking & Rasmussen for a refit
The 98-metre Aviva was seen in the early morning of October 15 arriving at the Abeking & Rasmussen facility in Lemwerder (Germany), where she is expected to remain for a refit until January. She was delivered right before the start of the summer season.
80m Nobiskrug Project 790 on the move
Kiel-based shipyard, Nobiskrug has launched their new 80-meter Project 790, moving its hull from their Kiel facility to their superyacht hall in Rendsburg. The yacht is scheduled to be delivered in 2019.
Baglietto restyles its 43m Fast model
La Spezia-based shipyard, Baglietto has restyled its 43m Fast model, part of the eponymous range that also includes 38m and 46m models designed by Francesco Paszkowski. This follows the yard launching 46m Lucky Me in 2016, which became the flagship of this line.
Graeme Hart's 107m Ulysses has been sold
Listed for sale back by New Zealand's richest man, Graeme Hart, back in 2016, the 107-meter explorer, Ulysses has now been sold after over a year on the market. Although the final price remains unknown, the yacht was asking $195 million at the time of the sale.
Photos via @scudocorretora, @yachting_concept, @dr_duu