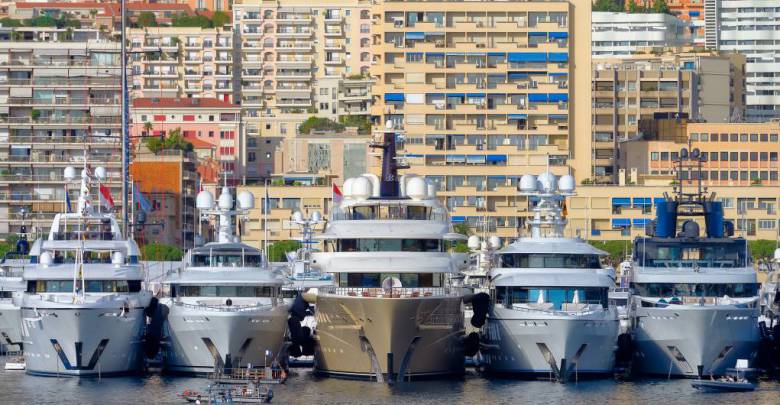 We selected for you top 5 yacht stories of the last week at Yacht Harbour.
Jackie Chan takes delivery of new 38m yacht
The 38.1m Ruiying was handed over to the martial arts movie star, Jackie Chan, during a glamorous ceremony in the city of Huludao with politicians, bank officials and cinema stars present.
Numarine project 78HTS takes order from Hong Kong
The Turkish shipyard has announced the sale of its recent 24-meter 78HTS model to a client based in Hong Kong, introduced by Asia Marine. However, the yacht is meant to be used in America, counting with the Numarine USA after-sales assistance after her launch due for late Summer of 2018.
Pershing speed cruiser sinks off Jersey coast
Two crew members were rescued as the 19-meter Pershing 62 motor cruiser sank in St Aubin's Bay on Friday, according to the Mirror.  The speedboat owned by a Jersey resident hit a large metal navigation marker buoy after taking rapidly on water.
The local fire and rescue service arrived at the scene shortly after the 6 pm call to discover a tip of the yacht's bow visible above the waterline. The only two members of the crew had managed to abandon the boat and were safe on a life raft.
Aquarius work-in-progress unveiled: two masts erected on Royal Huisman yacht
The 56-meter Royal Huisman sailing yacht project christened Aquarius that was launched a few weeks ago is rapidly taking shape with her two carbon masts by Rondal stepped on the boat.
Rolls-Royce challenges yachting with digital onboard Crystal Blue
UK-based engineering company Rolls-Royce unveils the 62-meter Crystal Blue concept yacht that boasts many innovative digital solutions, such as remote navigation or a smart dynamic positioning system that could only be seen on commercial vessels before.