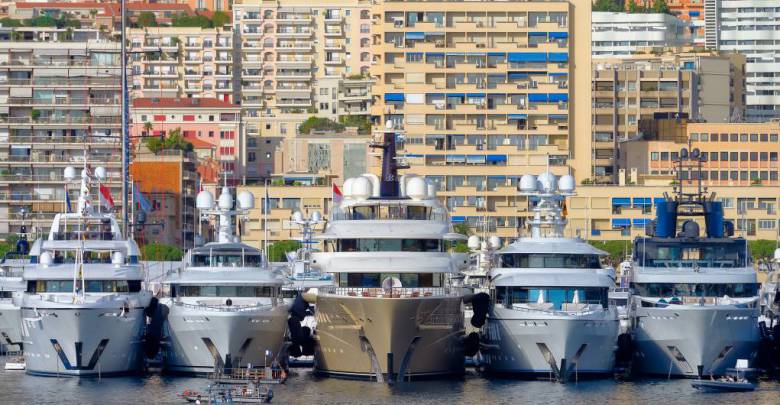 We selected for you top 5 yacht stories of the last week at Yacht Harbour.
Arcadia goes haute couture with Sherpa Panta Rei III
The smallest of the Italian yard's models, the 17-meter custom yacht Arcadia Sherpa Panta Rei III, of the Renaissance series, abandons her usual livery to go inside and outside haute couture.
The transformation began with the owner's request to paint the classic hull of the boat in the Rolls Royce iconic Silver Sand color, which took over two months to perform, as the new paint had to prove resistance in the marine environment. This elegant hue is meant to interplay with the boat's all-teak decks and the two signature lacquered side panels of the superstructure that run parallel to the stairs onto the sky lounge.
Kleven to build 100m explorer with Lurssen
Kleven, the Norwegian commercial shipyard behind the Ulysses superyachts, is set to build a 100-meter explorer in partnership with German superyacht behemoth, Lurssen. This follows Lurssen getting an equity stake in Kleven earlier this year.
Westport ventures into steel with W65 flagship
The leading American fiberglass yacht builder is diversifying into steel boats to satisfy the existing demand for superyachts made in metal. The first 65-meter in-build of the W65 series will feature a steel hull and an aluminum, or alternatively composite, superstructure, depending on the customer's request.
Designed by Gregory Marchall, the W65 model is built from a steel displacement hull at the yard's parent company, Edison Chouest Offshore, which supplies steel vessels for oil and gas offshore industry. Westport also leverages on its expertise in composite construction by providing an option to pair the W65's steel hull with composite superstructure, though aluminum superstructure takes less time to produce.
Burger launches 32-meter explorer Northland
The Wisconsin-based custom yacht builder has launched its first in over 50 years motor yacht with a steel hull. The 32-meter Northland is an ocean-going boat meant for cruising and fishing around the world.
Adler bets on high-tech with project Suprema XL
Swiss yard's 25-meter flagship Suprema XL is set to introduce a series of carbon fiber yachts that would combine automotive, aviation and marine technology on one single boat. This first model boasts exterior and interior design by Nuvolari Lenard studio.