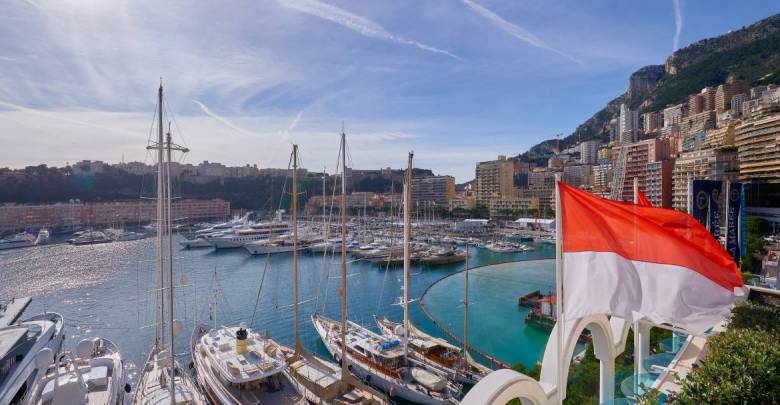 We selected for you top 5 yacht stories of the last week at Yacht Harbour.
1. Project Gotham construction started
Icon Yachts together with Bristow Holmes brokerage firm first unveiled 46m Project Gotham last November. Now the companies has announced that the keel laying ceremony officially took place on Friday the 14th of July at the "Bloemsma" Aluminum facility in Makkum, in the Dutch province of Friesland.
The keel laying ceremony marks the beginning of the physical construction of "The Gotham Project" following nearly twelve months of project planning, design and naval architecture.
2. Silver Fast spotted in the South of France
Silver Fast, launched by Silver Yachts in 2015, has been spotted cruising in the South of France. The exterior was designed by Espen Oeino, representing one of the most advanced, eco-fuel efficient vessels in the series. Vain Interiors were responsible or the interior, creating stylish and technically impressive yacht.
Measuring 77m, Silver Fast is the fastest long range cruising yacht-4,500 nautical miles at 18 knots and 6,000 nautical miles at 14 knots. Moreover, this superyacht represents the world's largest and fastest aluminium motor yacht with conventional propulsion in terms of length to speed ratio. Silver Fast is capable of crossing the Atlantic at approximately 22 knots cruising speed.
3. Gulf Craft introduces Majesty 155 yacht Sehamia
A yachting connoisseur has made his fourth consecutive purchase from Gulf Craft – a sleek Majesty 155 superyacht, the UAE shipyard reports.
At 156 feet (47.6 meters) long, Majesty 155, named Sehamia, is Gulf Craft's largest completed yacht model to date, with a beam of 31ft 6 in (9.6 meters). Her top speed is 17.5 knots, while she can cruise at 14 knots. The Gross Tonnage of the superyacht is 550 tonne while she has a range of over 4,200 nautical miles at an economical speed of 11 knots.
4. CRN reveals the concept of 50m Superconero
CRN, the Italian shipbuilder and brand, part of the Ferretti Group, is currently engaged in the construction of a 50-metre MY Superconero, to be launched next winter.
The new superyacht, whose name draws inspiration from the historic 'Superconero' of the 1960s, has been designed and engineered by CRN's Engineering Department in cooperation with design firm Zuccon International Project, who took care of the exterior profile and the interiors, the latter working side by side with CRN's Interiors & Design Department.
5. Tankoa Yachts and Exclusiva Design present superyacht concept Progetto Bolide
Tankoa Yachts and design studio Exclusiva has teamed up for 72m superyacht concept Progetto Bolide.
Tankoa Yachts and Exclusiva will present the full project and model of Progetto Bolide at the Tankoa Press Conference on September the 29th, 2017 – 11:30am at the Yacht Club de Monaco during the Show.