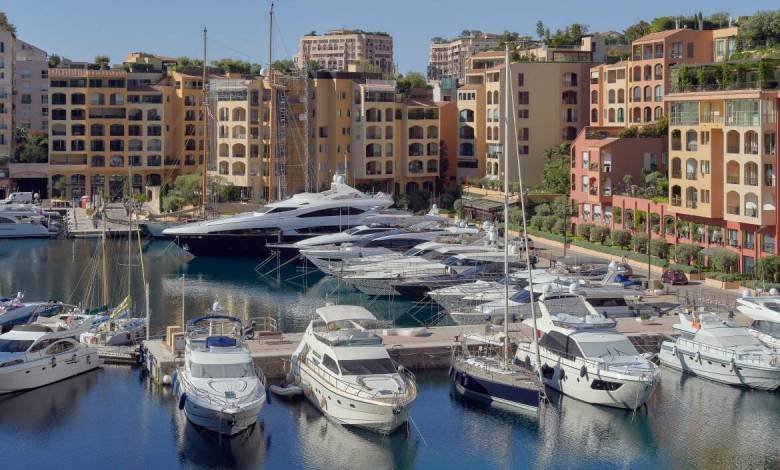 Yacht Harbout selected for you top 6 most interesting stories of the week from the world of yachts.
1. 160m berth sold in Barcelona
Barcelona superyacht marina, OneOcean Port Vell just announced the sale of a 160m berth on the marina's Spanish Quay, one of the largest berths available anywhere for superyachts. The sales is structured as a long term lease until 2036. The announcement of the sale coincided with the arrival of 156-meter Dilbar, the largest yacht in the world by gross tonnage, to Barcelona. A regular visitor to the marina since the megayacht's delivery in 2016 to Russian billionaire, Alisher Usmanov, Dilbar is statistically the only yacht that could use a berth of this size to its full capacity.
2. Dilbar spotted in Barcelona
Last week spotted arriving to Gibraltar, Lurssen megayacht Dilbar has now been seen in Barcelona, Spain. She became Alisher Usmanov's, one of the Russian billionaires shaping the yachting industry, third yacht. With a beam of 23 meters and a deep draft of 6 meters, the yacht's exterior was designed by Espen Oeino. Cabling used on board stretches over 1,100km with guests and owner's spaces totaling a combined 3,800 square meters of living space.
3. George Lucian introduces 140m concept Dare to Dream
Monaco-based artist George Lucian has introduced his latest design – 140m Superyacht Airship Carrier Concept Dare to Dream. The concept would target a visionary owner who would be equally passionate about yachting and flying, and who would like to be able to explore new places by enjoying the calmness and elegancy of an airship, or just have dinner above the bay of Monaco, or even spend a couple of days flying above the Mediterranean waters, before finally returning, to dock the airship on his superyacht.
4. The latest pictures of 110m Project Jubilee released
Dutch shipyard Oceanco has launched Project Jubilee (Y714) on February 6. Measuring 110 metres, she is the largest vessel ever built in the Netherlands. Featuring six decks, the superyacht has 16.4m/54ft beam and just over 4,500 Gross Tons. Igor Lobanov has created a unique & architecturally challenging design which creates a visual effect of multi-level decks. She offers a fully certified helicopter operating deck forward with a concealed mooring deck below. Viewed from above, her curvaceous lines lead aft to a large pool deck with built in aquarium and substantial beach club below.
5. Oceanco's 105m Project Bravo technical launch
The technical launch of Oceanco's Y718, also known as Project Bravo, took place at Zwijnenburg Shipbuilding in Capelle aan den IJssel yesterday. The 105m hull hit the water at 7PM. After Oceanco's recent launched Y714, the 4,000 GT Project Bravo will be the second yacht built in the Dutch shipyard's new drydock, due to be launched in Summer 2018.
6. Oceanco project Y712 returns after her sea trials
Oceanco's Project Solar, the 105-meter headed for the title of the largest sailing yacht in the world upon her delivery, has embarked on sea trials on January 28th. Launched in September 2016, Project Solar, also known as hull Y712, was designed by Nuvolari Lenard with naval architecture by Dykstra who had previously worked on the 88-meter Maltese Falcon.