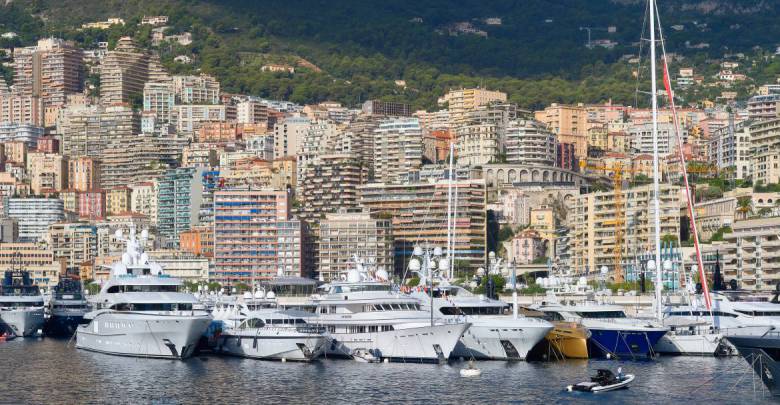 We selected for you top 6 yacht stories of the last week at Yacht Harbour.
1. Heesen takes aim at megayachts at the Monaco Yacht Show
Heesen Yachts, the Dutch shipyard famous for their aluminium yachts, has introduced two new projects at the Monaco Yacht Show at 66m and 83m respectively, signaling an intention to start competing in the megayacht space.
2. Benetti presents 77m concept Se77antasette
Benetti has introduced a new 77m concept, Se77antasette, in cooperation with designer, Fernando Romero on the eve of the Monaco Yacht Show. The concept sees Benetti stray from its typical lines to a new form.
3. 85m Silver Loft moving forward at Silver Yachts
Silver Loft, the 85-meter project currently in build at Australia-based, Silver Yachts to an exterior design by Espen Oeino, is set to be delivered in autumn 2018 according to a new progress update released by the shipyard.
4. €4.5 billion worth of yachts at the Monaco Yacht Show
Arguably the main event in the superyacht sector is the Monaco Yacht Show. Data compiled from Yacht Harbour's Timeline database shows over €4,5 billion worth of yachts are in Monaco during these 4 days.
Out of these €4,5 billion, half weren't actually in Port Hercules during the yacht show but were anchored in front of the Principality, stretching as far as the eye can see in the bay. The advantages of having a yacht at anchor include avoiding to pay the exhibitor's fee to the show but also offer a better vantage point for prospective buyers.
5. ISA sells new 65m yacht project
ISA Yachts, the Italian shipyard now part of the Palumbo Group, has found a buyer for their new 65m project scheduled to be delivered in 2021 developed on an enhanced engineering platform from the 62m Mary-Jean II and Kolaha.
6. Moonen introduces 47m concept Navarino
Dutch shipyard, Moonen has introduced 47 metre explorer yacht concept, Navarino named after a gateway island to the Antarctic. With a focus on the environment, she is equipped with solar panels and hybrid propulsion.