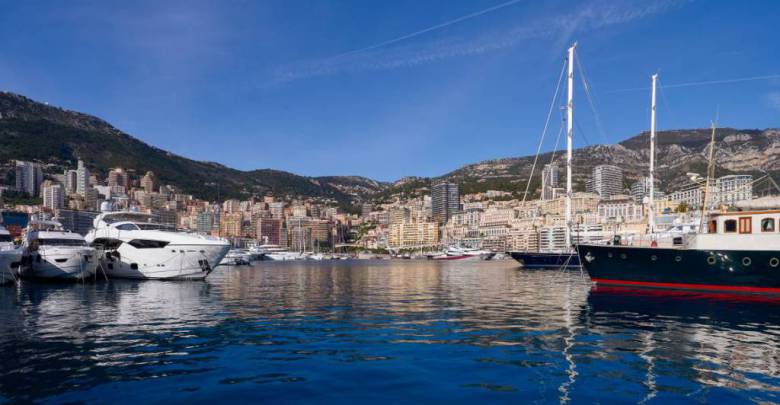 We selected for you top 7 yacht stories of the last week at Yacht Harbour and Boat.
1. Amels shares details about Amels 188 in-build superyacht
Dutch shipyard Amels has revealed some details about its in-build superyacht 188. Available for delivery in summer 2018, she has been styled by British designer Tim Heywood responsible for the yacht's sweeping exterior lines.
2. First sea trials for Baglietto's Andiamo
On June 5th, Italian shipyard Baglietto has launched 48m superyacht Andiamo for a Mexican owner. This steel and aluminium displacement yacht under the 500GRT has been designed by Francesco Paszkowski Design, who took care of both her exterior lines and interiors, the latter in cooperation with architect Margherita Casprini. Andiamo is currently undergoing her first sea trials, Baglietto reported.
3. Latest photos of Lurssen Project Thunder released
On Monday April 3rd Lürssen launched project Thunder at its facility in Bremen. She represents a 120m+ yacht, designed by Espen Oeino. Project Thunder launched from the floating dock 24 months after her keel was laid in 2015.
Thunder, project name derived from Leigong, a mythical god in Asian culture, will be delivered towards the end of 2018 and is expected to cruise mostly in Asian waters. The traditionally styled interior will be installed in the coming months and the yacht will undergo extensive sea trials thereafter.
4. 106m Black Pearl undergoing sea trials
Perhaps one of the most acclaimed new build projects of 2017, the 106-metre Oceanco's Black Pearl, formerly known as Project Solar, is undergoing follow-up sea trials on the North Sea.
5. Gulf Craft delivers Majesty 100 yacht Nahar
Gulf Craft Majesty 100 yacht, that made its global debut at the Dubai International Boat Show, has been delivered to repeat customer. Measuring 32m, she represents a semi-convertible flybridge, built from a GRP hull and superstructure to RINA classification.
Powered by two 1,900 hp MAN engines, the Majesty 100 can travel at a maximum speed of 23 knots. She deploys a V-drive propulsion system, and therefore houses the engines within the rear side of the craft, which allows for increased onboard space and comfort.
6. US Government moves to seize 91.5m Equanimity
The United States' Department of Justice moved earlier this week to seize $540m worth of assets bought with funds allegedly stolen from 1MDB, the Malaysian sovereign wealth fund, amongst them the 91.5-meter Equanimity according to the Financial Times.
7. Dominator unveils Ilumen yacht Kalliente in Monaco
The 27.5 metre Alberto Mancini-designed motor yacht Kalliente has been unveiled by Dominator during a glittering ceremony in Monaco last week.
Built in Epoxy Carbon to MCA standards, this semi-displacement luxury yacht is powered by twin 1,200hp MAN V8 diesel engines to a top speed of 21 knots. The emphasis on interior light inspired the series name Ilumen.