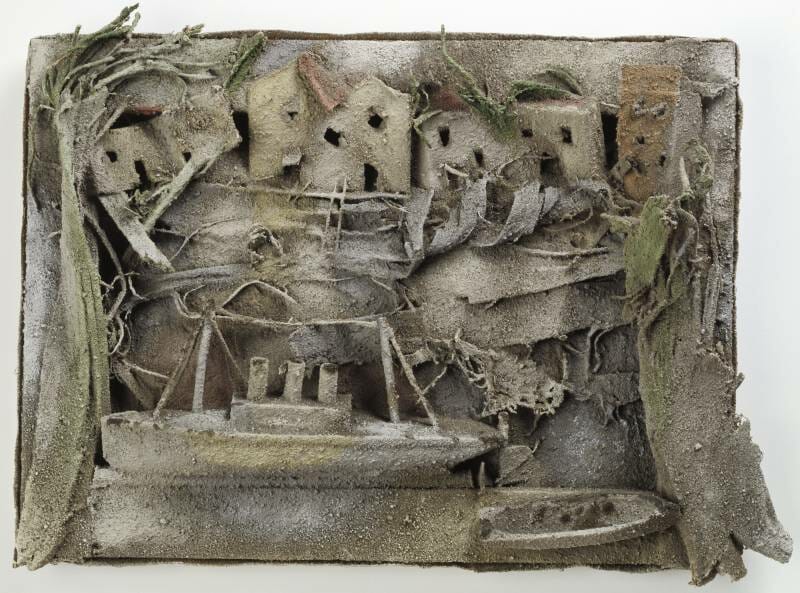 Landscapes of Thought at Ribolzi
Until December 31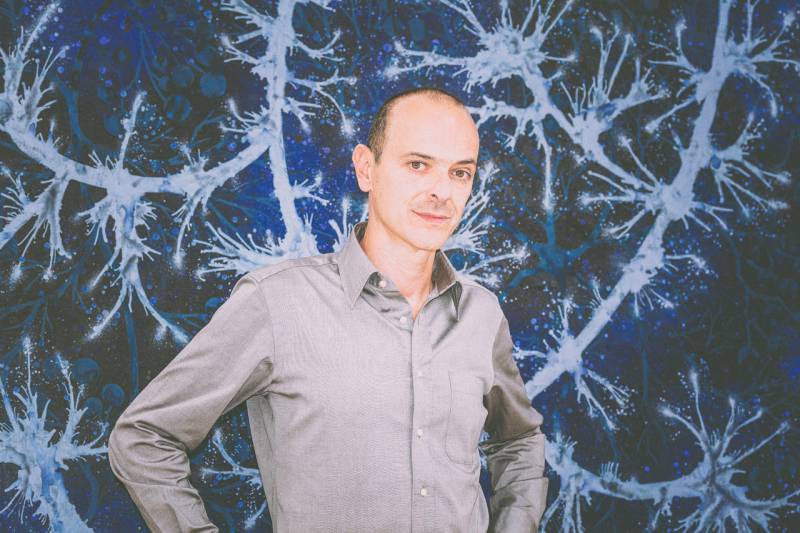 A nice title «Paysages de la Pensée» (Landscapes of Thought) for a singularly fascinating exhibition at the Ribolzi Gallery distinguished by a clever mix of genres. This vast space serves as a haven for ancient treasures, exceptional both in their imposing size and rarity. But recently it has also been open to modern and contemporary art.
It is in this spirit that the paintings of Alberto di Fabio and Tobia Ravà are created. The works of both these visual artists are founded on scientific and philosophical research. Certain aesthetic conceptualism is present here choosing seductive and refined images to express strong and uncompromising thought. This ardent spirituality is rooted in Eastern culture.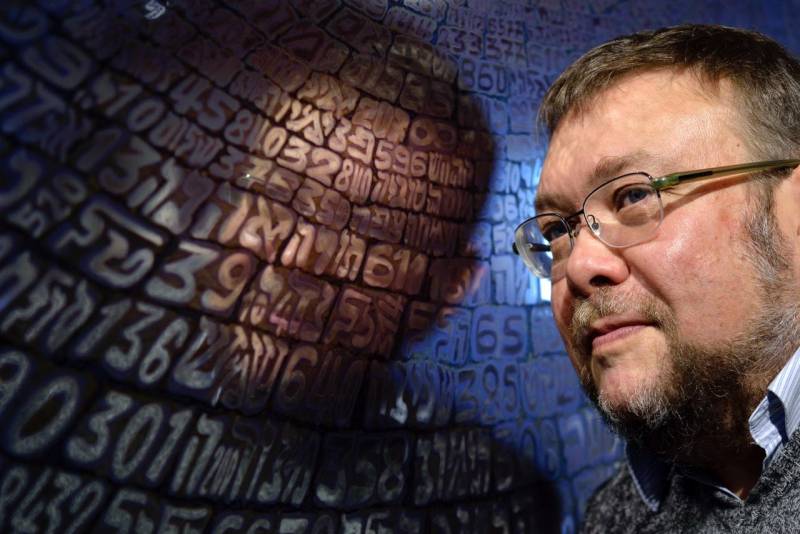 The works of Alberto Di Fabio evoke the Tibetan mandala. Star clusters and celestial bodies suggest that gas and dust particles are the «bricks» of the universe. Tobia Ravà's geometric shapes, animals and landscapes refer to the alphanumeric system of the Fibonacci sequence, a special mathematical series of numbers that is called the law of nature. The two artists are connected by the same reflection on the universe and a similar focus on thought in their works.
Galerie Ribolzi
3 Avenue de l'Hermitage, Monaco
+377 9797 0377
Tom Wesselmann at the NMNM
Until January 6th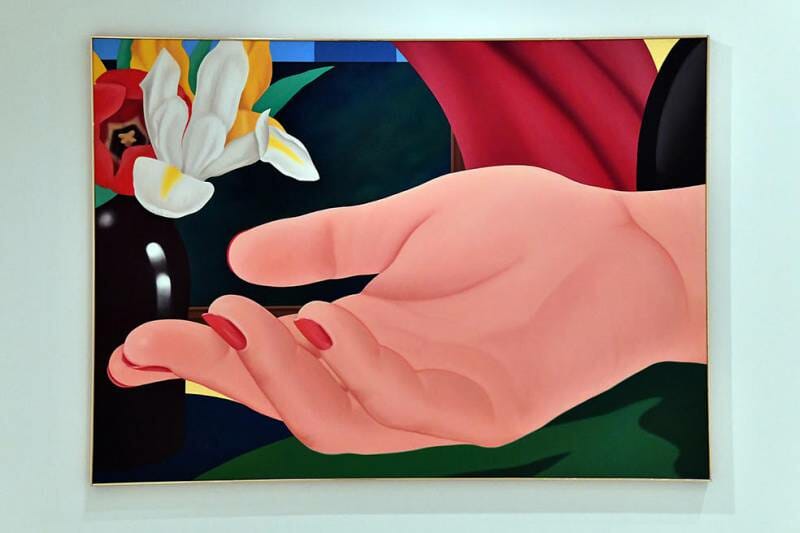 The American Tom Wesselmann, long regarded as one of the major American Pop artists and innovators, is exposing his «Promise of Happiness» at the New National Museum of Monaсo (NMNM). Wesselmann's contribution to this art movement has sourced a decade-long debate. Even today his representation of women may seem challenging.
Yet the artist does have an ability to highlight, not without a certain purity, the turn of a leg, the curve of a breast, the elegance of a hand. His fetishism includes a fascination with underwear, which are prominent among his sculpted exhibits. His radical and naked representation of a penis, on the other hand, seems to be claiming some parity in his display of body parts.
The exhibition is indeed seeking to clarify this debate. It illustrates the artist's immense contribution to the taboo subject of sexuality: Wesselmann's innovative approaches are considered to be rooted in the new era's offer of endless promise represented by the increased material wealth of the post-war American society and the inseparable link to accompanying changes in culture.
It is a well-designed exhibition with enough space and light for each work to assert its personality.
Nouveau Musée National de Monaco – Villa Paloma
56 Boulevard du Jardin Exotique
+377 9898 4860
Mr. Pablo's Vacation at Picasso Museum of Antibes
Until January 13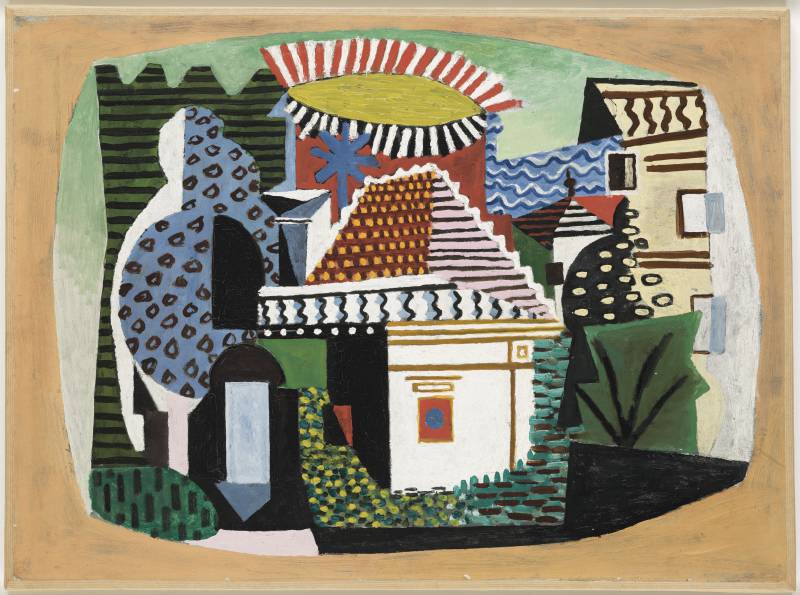 It was a veritable love story between Pablo Picasso and the Côte d'Azur that was the source of inspiration for the Spanish master. Everything started with his vacations around here. It was in 1920 that Picasso started spending his summers in Antibes, Juan-les-Pins where he returned almost every year until the start of World War II. That's where the artist produced his paintings and drawings, immortalizing the villas where he stayed and the summer vacationers on the beach. These works served as a basis for the sumptuous canvases that he later painted in his Parisian studio. They all bathe in the light of the Mediterranean where the painter himself was born — he specifically in the Malaga area.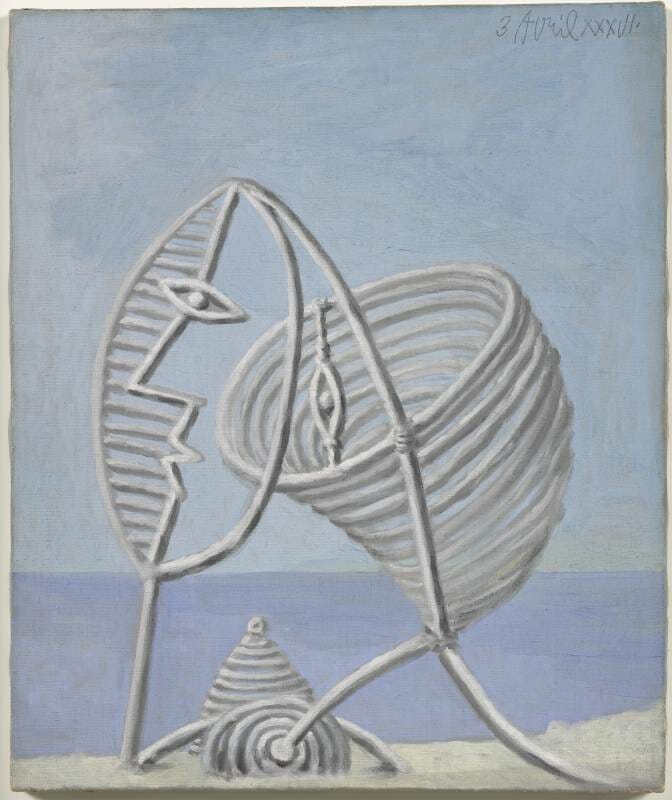 1946 was a particularly significant time in his life while staying at Antibes his favourite town on the French Riviera. There he founded the collection at Antibes Museum. Rich with a hundred of works painted in Antibes Juan-les-Pins, «The holidays of Mr. Pablo» throws an unusual light on these immensely studious stays. From 1920 to 1946 the sea, the fish, the sun and the beautiful bathers are all omnipresent in Picasso's paintings.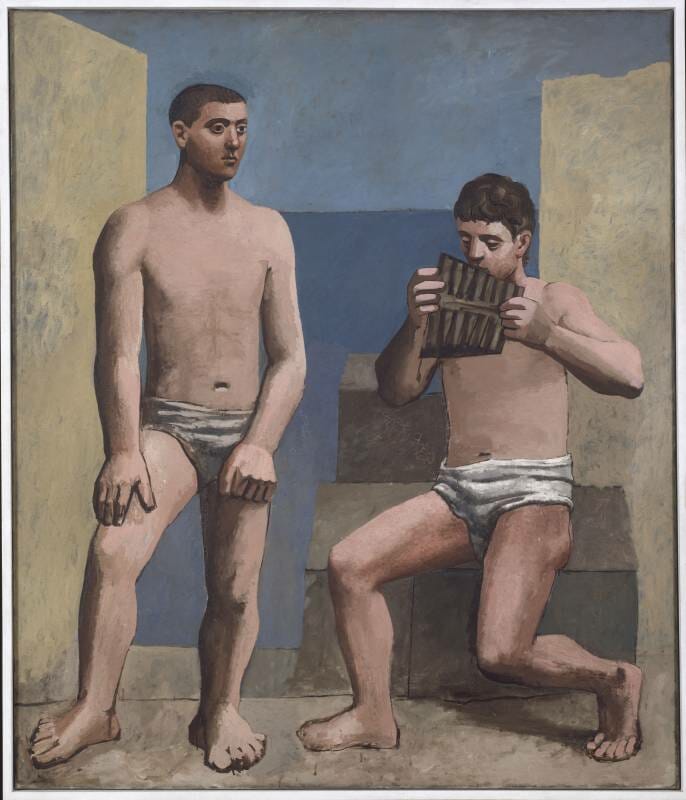 Musée Picasso
Château Grimaldi, Antibes
+33(0)492 9054 2620
The Conceptual Years of Bernar Venet at the MAMAC of Nice
Until January 13 (possibly extended until April)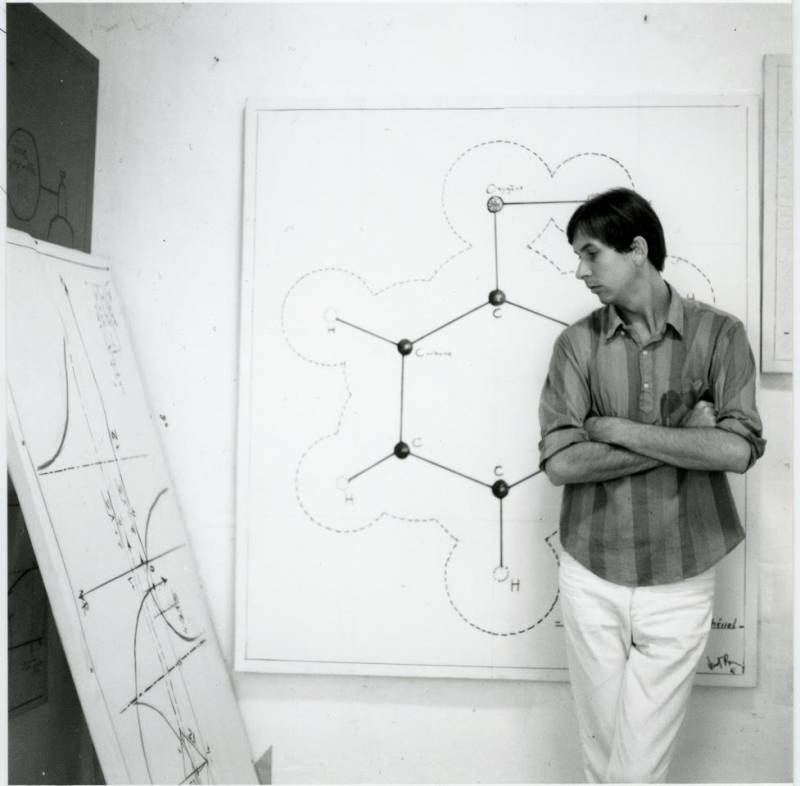 While a vast retrospective is dedicated to Bernar Venet in Lyon, the artist also exhibits his Conceptual Years at MAMAC (Museum of Modern Art and Contemporary Art) in Nice. These are the ten years, from 1966 to 1976, when he experienced an intense period of reflection, of questioning even, leading him to a type of cold, industrial abstract art.
«I discovered at the age of 24, in the United States, the visual artists who had the same sensitivity as myself, like Donald Judd, Karl Andre or Sol LeWitt. I therefore concentrated on a radical, minimalist work … First I studied the manuals of my brother who was an industrial designer. Then I thought that a math book would be even better. I began to copy it …»  Bernar Venet explains to us how he came to paint the world as a scientific reflection.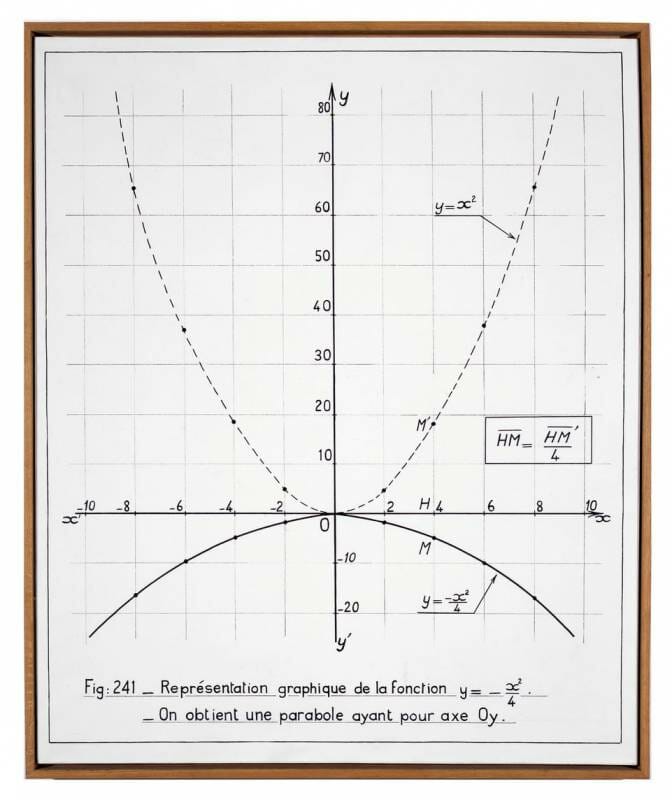 This was a capital shift in his artistic career. This search for pure abstraction, aiming at the objectivity and rationality of pure mathematics, also marks the beginning of his multidisciplinary approach. Bernar Venet thus undertakes a ballet project, organizing a number of performances. Another evening will be held at MAMAC evoking this pivotal period.
An exhibition of a great interest, following the path of an artist who is nowadays very prominent on the international scene.
Musée d'Art Moderne et d'Art Contemporain
 Place Yves Klein, Nice
+33(0)4 9713 4201
Urban Solitude at Christian Depardieu in Nice
From January 10 to February 2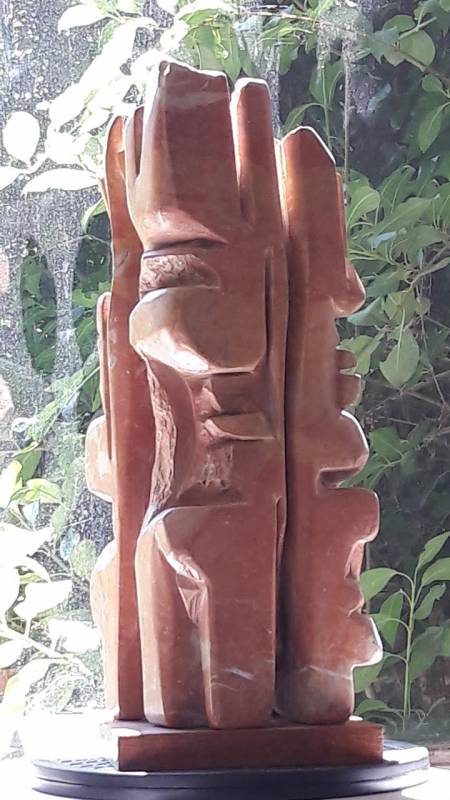 The Nice Gallery Depardieu is featuring three women artists this winter: the sculptor Laurence Bessas Joyeux, the visual artist Agnès Donneau and the photographer Nathalie Victor Retali. These are three singular and sensitive artists who express, each in their own way, solitude, an immense feeling that seizes human beings lost in the cities.
Laurence Bessas works with granite, marble and wood, almost infusing a soul into her material. «Sculpting is projecting oneself into space which is our collective and universal memory. Sculpting is like living — taking in time with each breath». Her works are captivating as they seem to be going beyond their contours and gaining an invisible, imaginary, enhancement way beyond. This is a very personal way to express one's emotions in stone.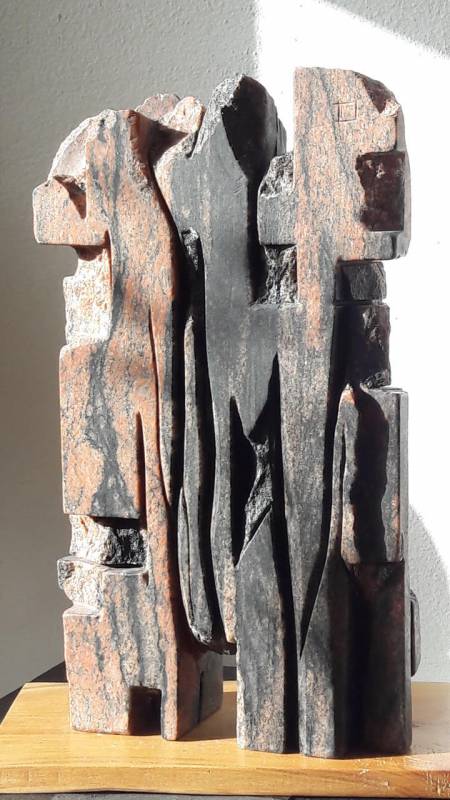 Agnès Donneau and Nathalie Victor Retali have the same focus and thrust, referring to the loneliness of an individual, be it a silhouette lost in the mist or a crowd running towards uncertainty. This is an exhibition to see and to meditate.
Galerie Depardieu
6 Rue du docteur Jacques Guidoni, Nice
+33 (0) 9 6689 0274
Jean Marais, star of Jean Cocteau in Menton
Until May 8
This is an incredible and passionate relationship centred around art. Jean Cocteau and Jean Marais, both gifted with an immense talent, have lived through a blessed age of infinite creation.
«I will make you a legendary character, a modern Tristan, an Orpheus», promised the poet (and multi-talented genius) to the actor to whom he had immediately taken a liking. Cocteau was indeed a mentor to Jean Marais whose stunning beauty was sublimated in the masterpieces such as «Beauty and the Beast» and «The Testament of Orpheus».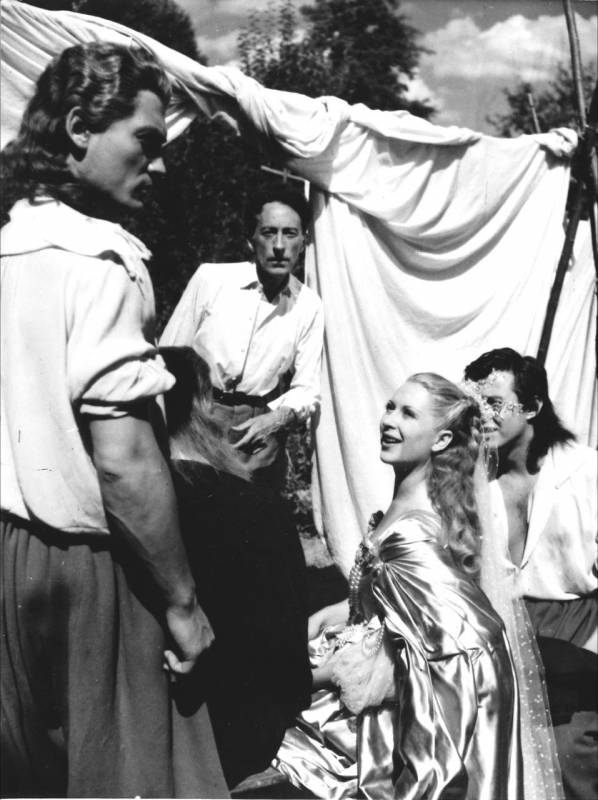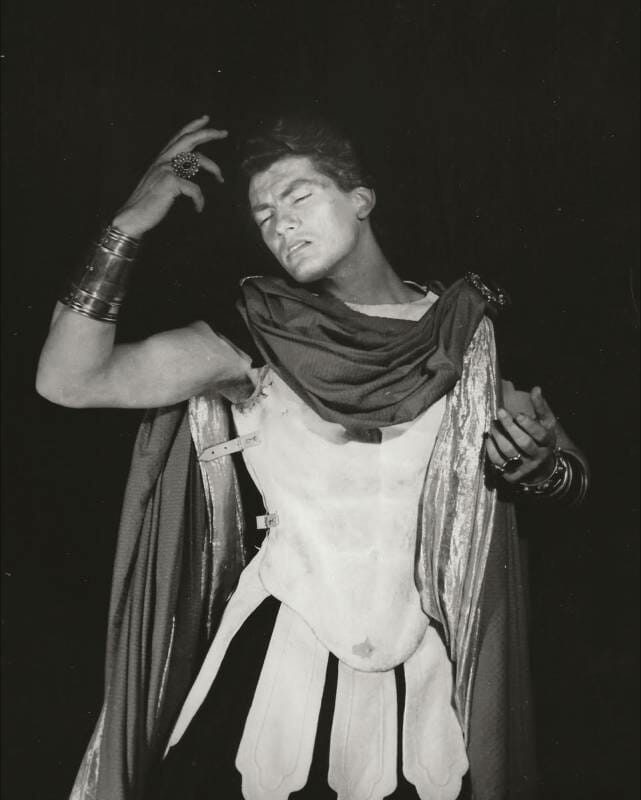 The Cocteau Museum in Menton offers an exciting exhibition based on the Séverin Wunderman collection. Photographs, sets, paintings, sculptures, book illustrations, stage and movie costumes, posters, diaries, are all grouped together retracing an extraordinary life.
Musée Jean Cocteau
 2 Quai de Monléon, Menton
+33(0)4 8981 5250