Latest news
Top Marks for the Principality's Top Marques, 2023 Racing to a Green Future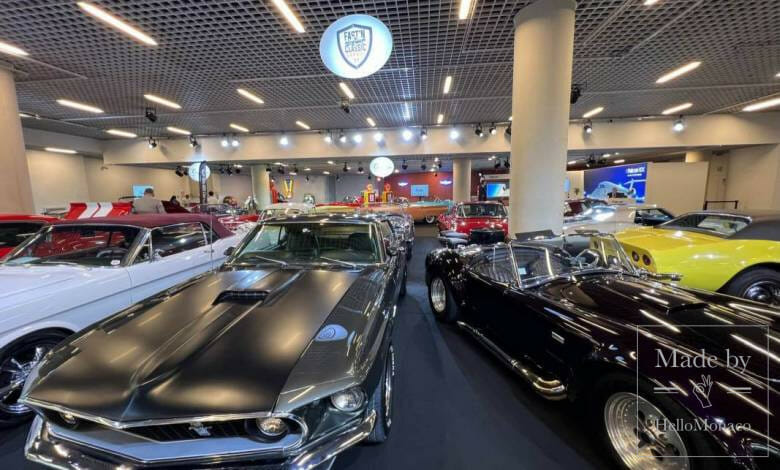 Top Marques has just returned to Monaco this June 7th to 11th with an incredible array of the world's most iconic supercars from yesterday, today… and tomorrow!
The mega-vent drew connoisseurs in droves to nuzzle close to their dream Bugattis, Ferraris, Bentleys, McLarens and to peer into the future with Monaco's innovator Venturi. Talking of Venturi, Top Marques is now featuring vehicles that are destined for outer space.
FLEX lunar electric rover made its world premiere
The much-anticipated FLEX electric rover was officially launched. Made by the Monegasque Venturi Group, which never disappoints in designing and manufacturing breakthrough innovations, the vehicle is the largest and most efficient in the history of lunar rovers. In 2026, American company SpaceX will transport the FLEX rover to the Moon.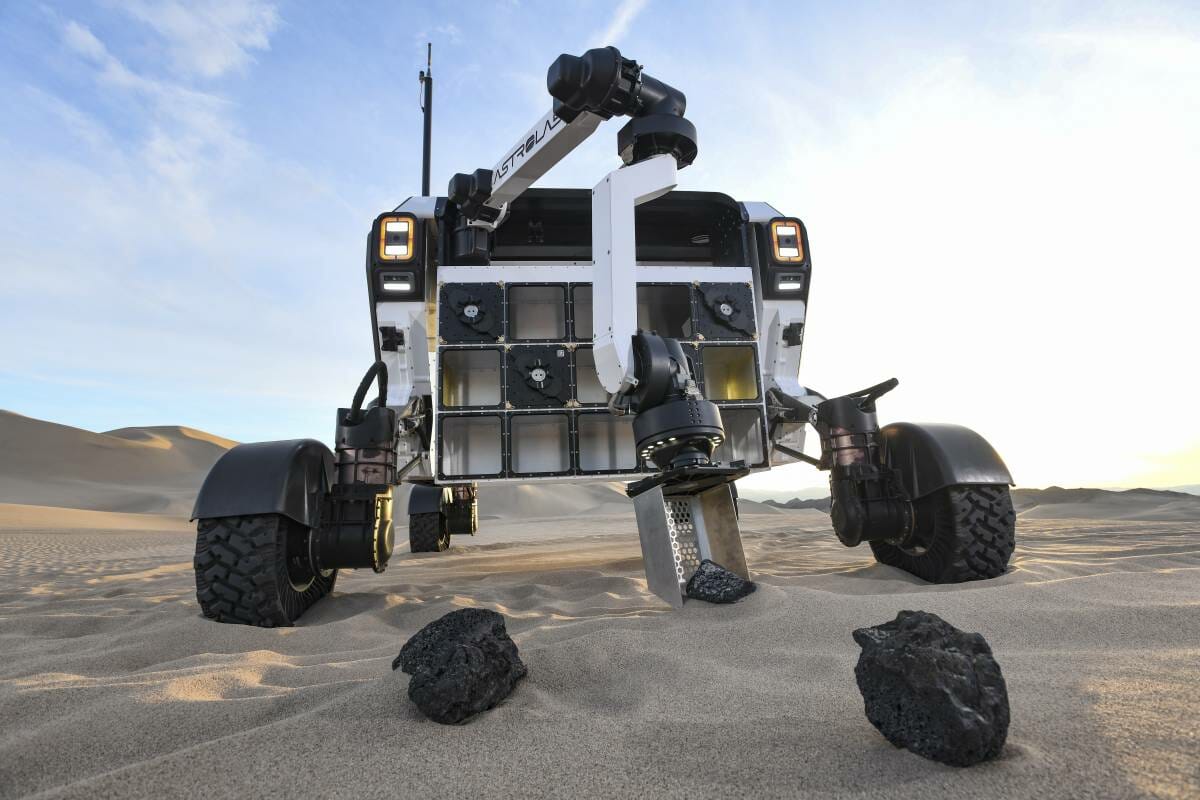 Held under the High Patronage of HSH Prince Albert II of Monaco, the event also held its first-ever live auction by MonacoCarAuctionsTM. Exclusively dedicated to the Ferrari brand, the auction took place on Thursday 8th June including the following jaw-dropping spectacular exhibits for sale for those that count their money in the millions:
The multi -million euro Ferrari of Fernando Alonzo, a collector's dream
Ferrari 250 GT Boano, one of only 14
The Uniquely Upholstered Ferrari Beach Car, one of a kind
Ferrari 488 GTB converted to race along on ice
Back to the future
Another world premiere, included the QUANTiNO twentyfive, a battery-free electric vehicle designed by nanoFlowcell, the Dallara IR8, a tribute to the IR8 which won the Indy 500 in 1998.
An electric car driving without batteries is a revolution. Thanks its electrolyte fuel Bi-iON, using salty sea water or even waste water, the 2+2-seater car would have a range of up to 2,000 km.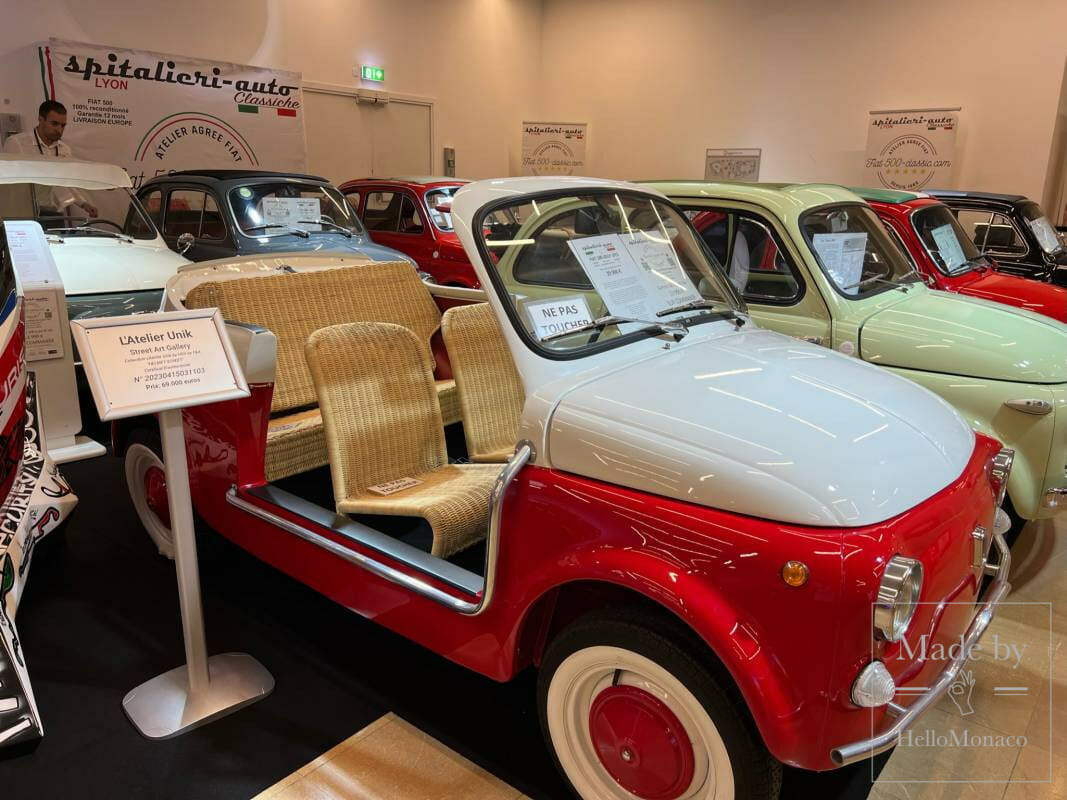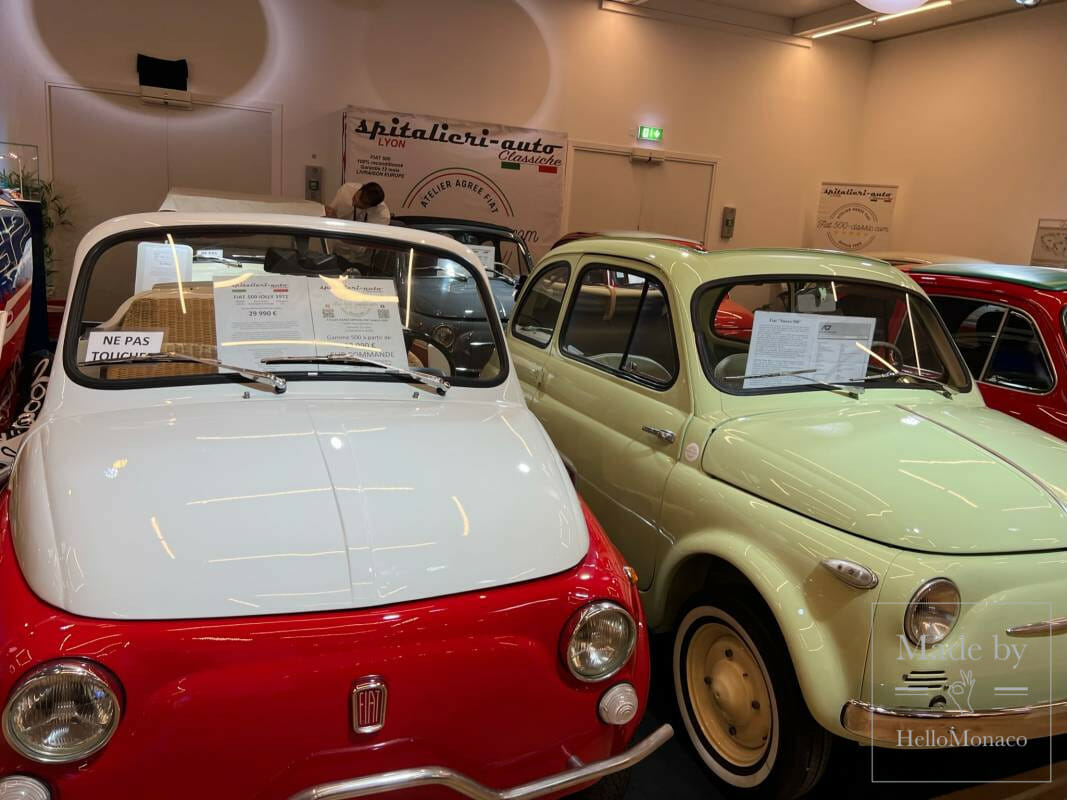 Audi RS 6 GTO concept 
The model was initially designed in 2020 by twelve third-year students from the Audi Academy in Neckarsulm, Germany.
It pays homage to four decades of four-wheel drive technology but also to the 90 quattro which has won numerous rallies, particularly in the United States.
The high-powered V8 engine develops 705 horsepower. The young innovators alongside Audi designers and technical teams, took half a year to bring this ambitious project to fruition. The next evolved version is bound to be electric.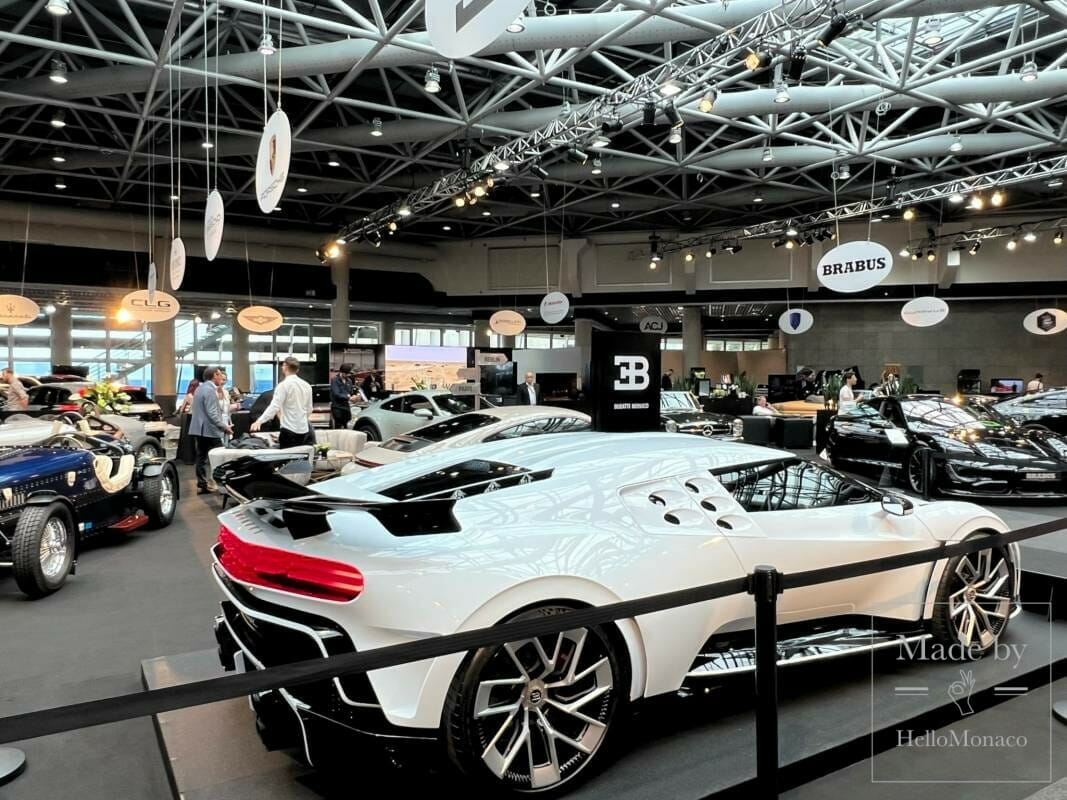 Flying cars and green technology
Venturi isn't the only home-grown Monegasque inventor. Monegasque company MC-Clic just never stops innovating. This year as part of their innovations, the MC One an electric flying car was presented.
Futuristic flying machines first became part of our world from MC Clic last year, though there is still work to be done to figure out how a flying car might travel around a city. The flying cars currently can jet around your own private property or in open sea around your yacht. MC-Clic are currently working on a waterproof version to be able to land on water.
Is it more than a luxury toy? Yes, the company has a version which allows the transport of payloads of 100 kg. That could relieve congestion in cities, enabling the delivery of large parcels, for carrying freight or access disaster areas in the mountains. Less than 200.000 euros should get you this baby with a training package.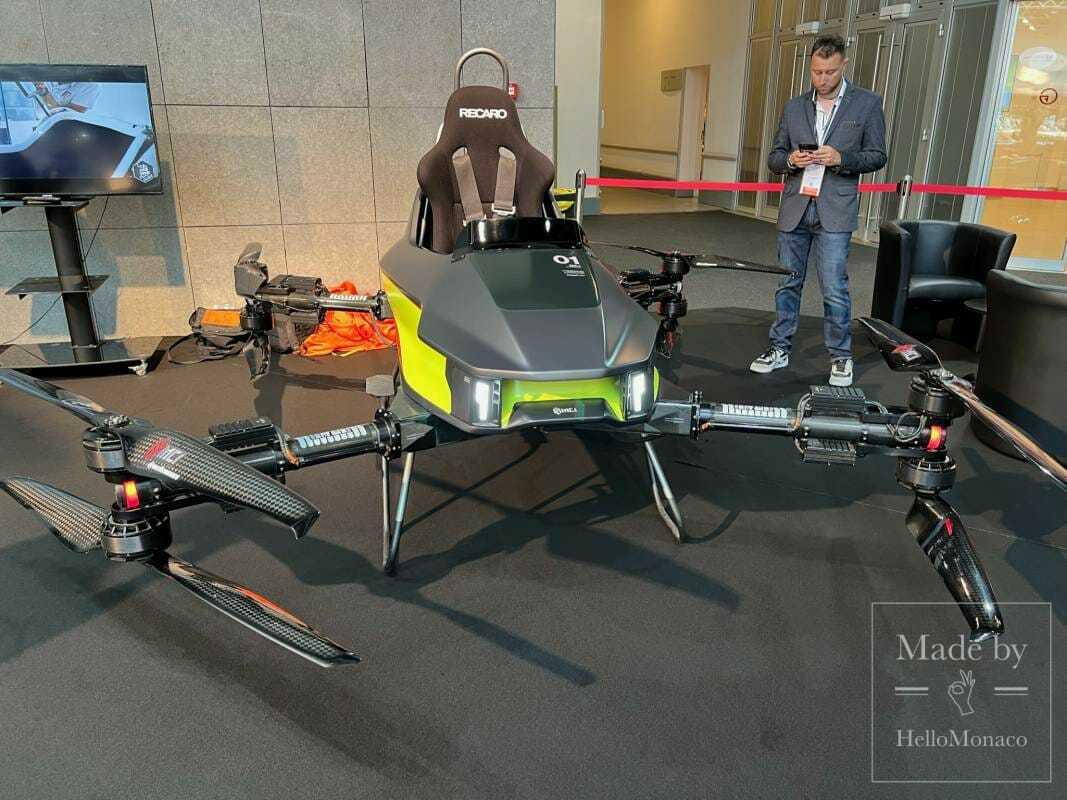 Vintage classics
For collectors and vintage car enthusiasts, more than 60 of the most beautiful sports cars of the 20th century were exhibited in the "Classic Car Hall".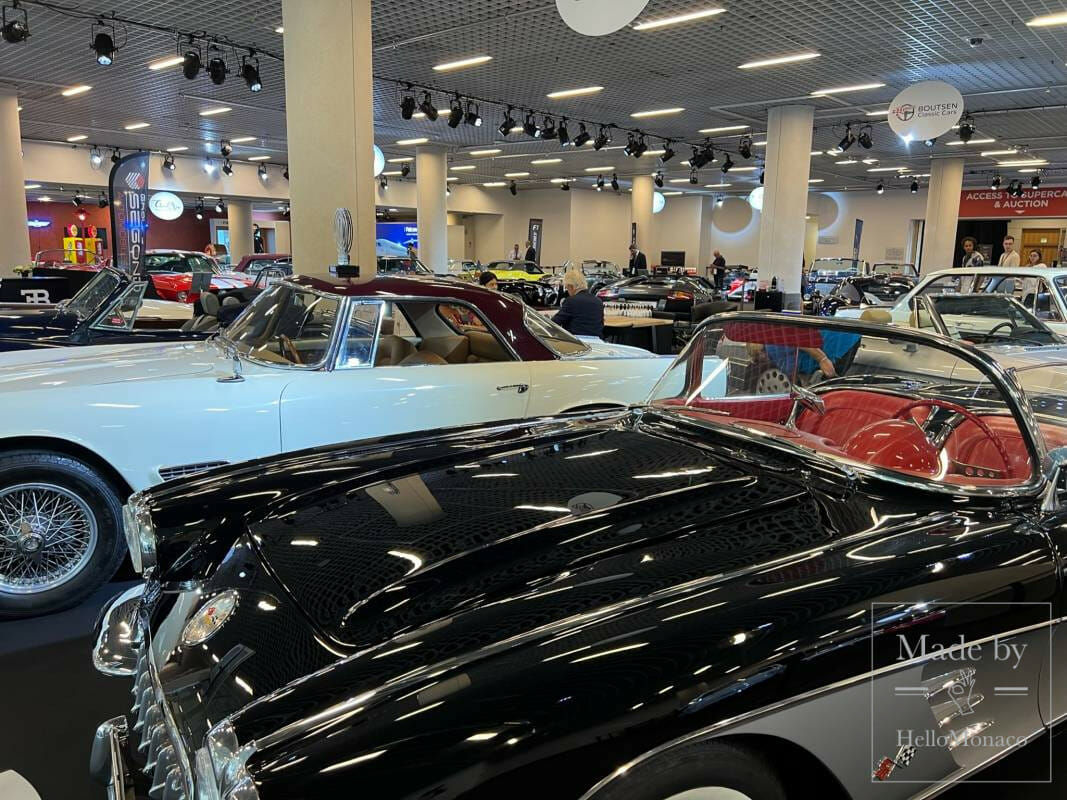 The Beatles "Yellow Submarine"
Not quite the Musée Oceanographic or Beatles version , nor even exclusively yellow, but for sea lovers, there was even a fully electric submarine weighing 2.5 tons that can reach a maximum depth of 100 metres, by U-Boat Worx.
Two people can navigate it for up to 16 hours at a time and its robotic arm can grab objects weighing up to 25 kg. Going at a snail's pace of up to 5 km/h, it is in an entirely different league than a Ferrari but just as much fun to explore the seabed and discover things that one cannot see while diving under one's own steam. Load it on your yacht or trailer to take it anywhere.
Between 800,000 and 900,000 euros will get you a fully equipped model and a training package.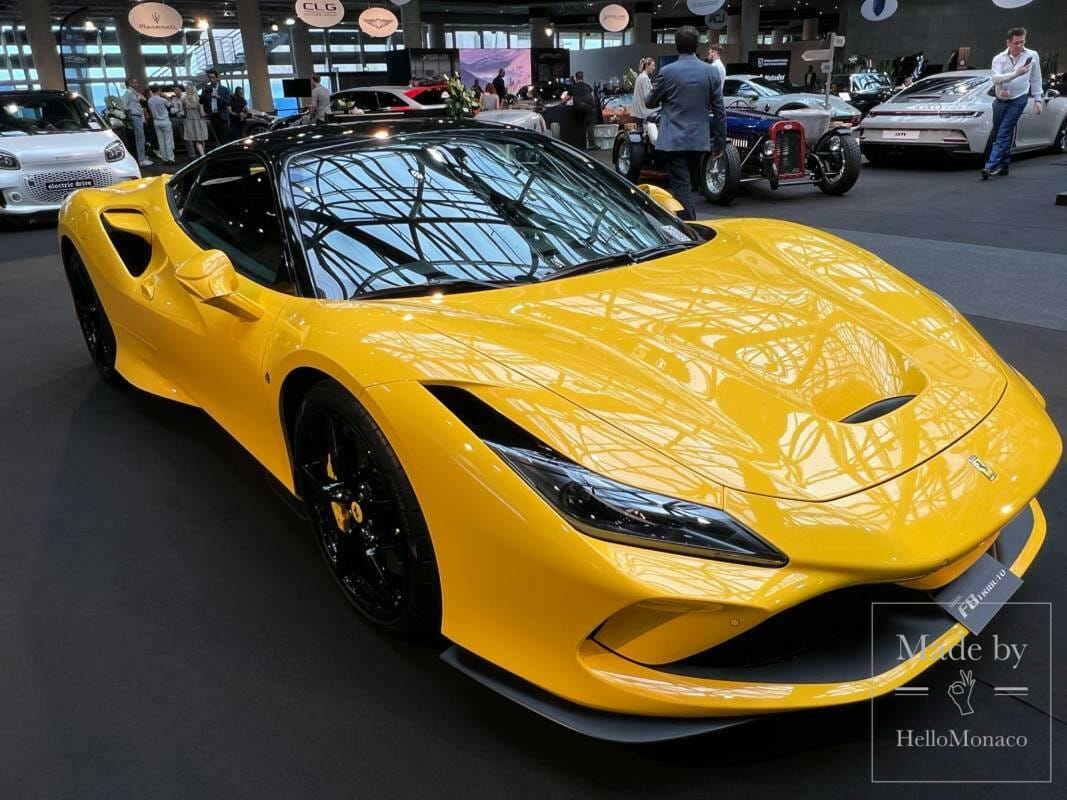 Mecca for Car-Spotting
Did you know that Top Marques has taken car-spotting in the Principality to a whole new level. Car-spotters come from all over the world lured by the unique displays of one-off machines with a ready made stage. One of the great stages is the Fairmont hairpin. It's a recognizable icon with the advantage of slowing down the Bugattis and Ferraris as they pass.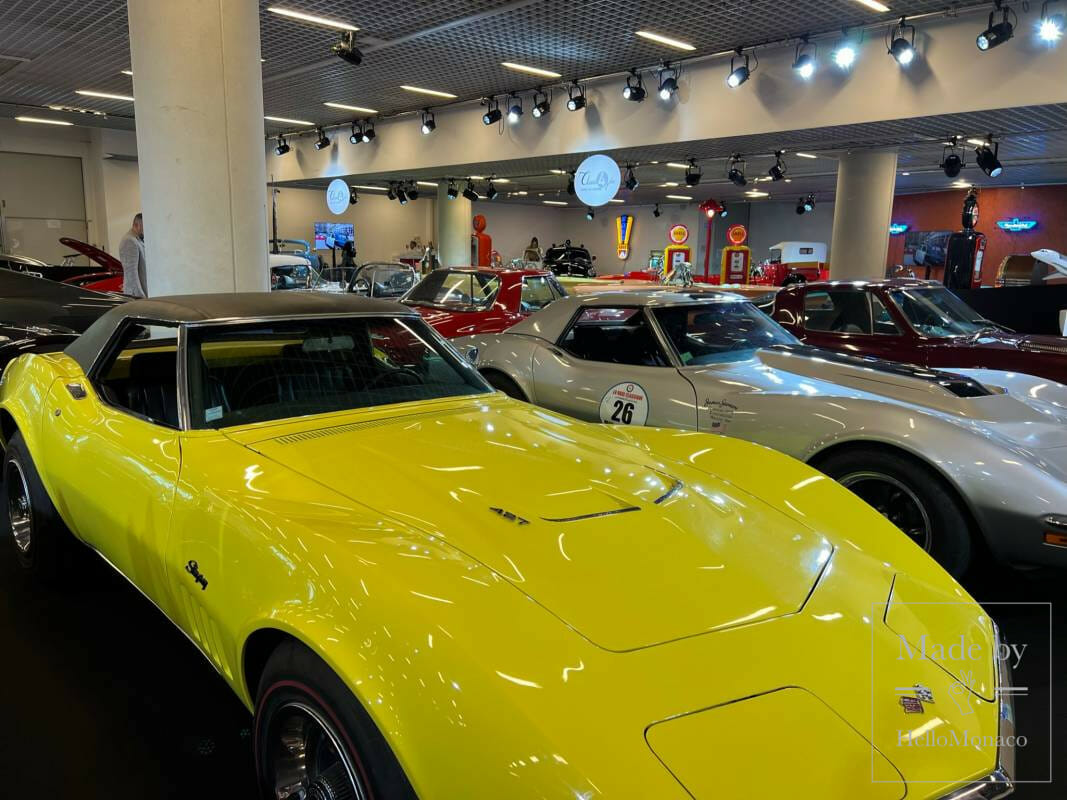 So did the 2023 edition of Top Marques upstage the 2022 edition which was itself a hard act to follow. For you to judge!