Latest news
Trophy awarded by the World Health Organisation to the Principality's health professionals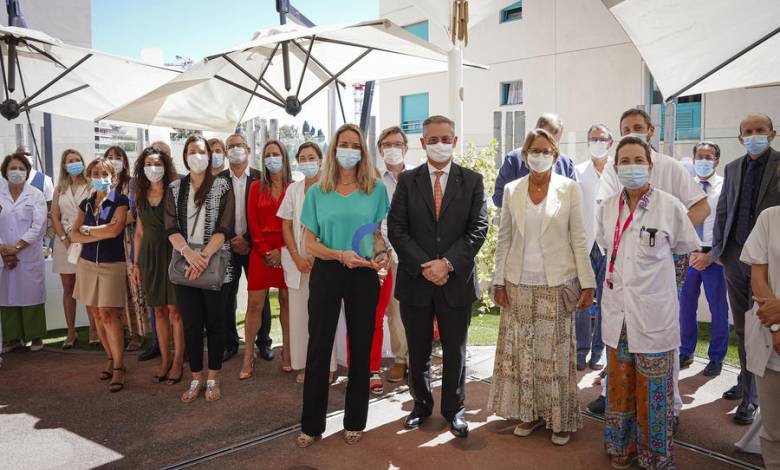 On the initiative of the World Health Organisation (WHO), supported by the Principality, the year 2021 was dedicated as the International Year of Health and Care Workers.
The year 2021 was indeed particularly challenging for health systems and imposed heavy constraints on health and care professionals in all European countries. In this context, the WHO Regional Director, Mr. Hans Kluge, was keen to express his personal gratitude and that of the WHO Europe Regional Office for the commitment and dedication of all the workers concerned, including the Principality's health professionals.
Mr. Hans Kluge sent a trophy to Monaco as a sign of gratitude for the efforts made by Monaco's health professionals in the service of health and well-being in the WHO European Region.
For the occasion, Christophe Robino, Government Councillor-Minister for Social Affairs and Health, brought together representatives of the main players in the fight against COVID-19 at the Princess Grace Hospital Centre. Christophe Robino expressed his sincere thanks to those present, and through them to all the Principality's health professionals, for their efforts and constant involvement during the two years of health crisis.
The WHO Trophy, intended for all these professionals, was symbolically presented to the Princess Grace Hospital Centre, for its essential role in managing the health crisis in Monaco, as well as for the support it provided to the health structures in the Alpes-Maritimes.