Latest news
Two yachts destroyed by fire leaking fuel in New Jersey and other yacht news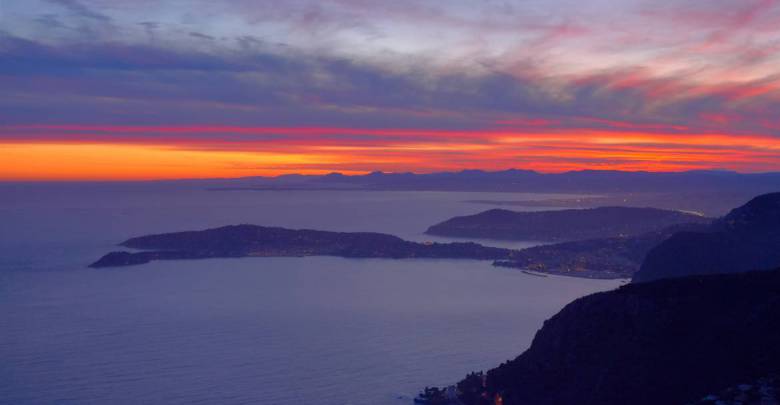 We selected for you top 5 yacht stories of the last week at Yacht Harbour.
Two yachts destroyed by fire leaking fuel in New Jersey
Early on Monday December 16, two yachts went ablaze and submerged at Seaview Harbor Marina in New Jersey. Over 2,000 gallons of diesel fuel were leaking in water jeopardizing local ecology and wildlife.
Two 58 to 65 feet long cruisers, the Majestic and the William G, caught fire at about 1 a.m., spreading huge flames and smoke. U.S. Coast Guard Petty Officer Shannon Kearney told ABC News, firefighters started handling fire at about 1:50 a.m. and had to continue even after the yachts submerged. In the parking lot, numerous emergency vehicles stood ready as firefighters battled the flames.
Each of the yachts carried up to 1,000 gallons of fuel that continued to burn and leak in the water after they sank. In order to prevent fire from reigniting and help contain the leaking diesel, crews deployed the firefighting foam truck and a tanker from the Atlantic City Airport.
The cause of the fire is still to be investigated. Some sources assume, the vessels could have been kept powered, since that is what many owners keeping their boats in the water during cold months do.
282m Njord: Espen Oeino is designing the world's largest superyacht
Norwegian naval architect and designer Espen Oeino is behind many of the world's largest superyachts, including the currently in-build 182.9-metre expedition vessel REV. Together with Ocean Residences, he is now working on megayacht concept that would overdo REV by 100 metres. With 118 apartments, this largest private superyacht ever would be 281.8 metres long with a width of 33.5 metres.
Njord is named after god of the seas and winds in Scandinavian mythology. The mammoth concept will stretch across 12 decks, while the volumes of internal premises will reach 81,000 GT.
The 118 residences on-board will be offered for sale, as well as 16 cabins for guests or service. The residences will be available in 20 different configurations with 2 to 6 bedrooms, covering from 116 to 800 square metres in total. 
Living rooms of each residence will feature sea views and open terraces. In general, interior designs will be customised. Meanwhile, each of the 311 crew members will also have their own cabin (1:2 guest to crew ratio).
As to the amenities, two outdoor pools, an indoor pool, wellness facilities, a nightclub and jazz lounge area will be available for common use. In addition, a telescope observatory lounge will lay on the top deck.
La Ciotat Shipyards to invest €5 million in eco-friendly initiatives
French yard La Ciotat Shipyards (LCS) has presented the environmental features of their upcoming 4,300t megayscht platform, along with other eco-friendly initiatives. 
According to the yard, the new shiplift will have a positive impact on the natural setting and the biodiversity of the Golfe d'Amour and the nearby Calanques' National Park. This will be achieved by the rehabilitation of the former industrial brownfield sites left behind from the closure of redundant shipyards.
As part of the clean-up, 3,600 cubic metres of polluted sediment will be removed from the harbour and sent to a treatment facility. As with the current yacht platforms at La Ciotat, the new 4,300t platform will be equipped with rainwater collection system, which will prevent polluted materials from the brownfield sites from discharging into the sea.
Moreover, La Ciotat Shipyards will equip the quays of the new platform with an innovative biomimicry system that will reproduce the natural habitats of local marine species, thus fostering their reproduction.
This feature, which has already been tested at a smaller scale in the Marseilles' harbour, will cover no less than 600 sqm and thus will form the world's largest artificial fish nursery to be installed in a harbour.
68m Abeking and Rasmussen in-build superyacht Soaring revealed
The first renderings of a new 68-metre superyacht Soaring by German yard Abeking & Rasmussen have been revealed. The project was sold in 2016 and is currently under construction for 2020 delivery.
The superyacht's steel hull and superstructure were joined together in 2018 after hull launch in Polland. First known as Project 6506, Soaring features a beam of 11.6-metres along with 1,450 GT of interior volume. 
Built to Lloyd's Class specifications, Soaring will accommodate up to 12 guests across six cabins. Meanwhile, two 2,029hp MTU 12V4000M engines will generate her power.
Marc Anthony's 37m superyacht Andiamo catches fire and capsizes in Miami
On Wednesday night, the 36.6-metre Benetti superyacht Andiamo caught fire at the Island Gardens Marina off Watson Island, Miami. The superyacht reportedly owned by the world-famous singer Marc Anthony, eventually capsized in water with heavy flames and smoke seen on her upper decks.

Miami Fire Rescue received an emergency call at 7:30 p.m. 40 firefighters were sent to the scene, also deploying rescue boats. The brigade managed to extinguish the fire and prevent it from spreading on the vessels nearby.
Marc Anthony's spokeswoman Blanca Lassalle told CNN the singer was not present on-board when the yacht went ablaze. 7 News Miami reports, two crew members were aboard the yacht when the fire started. Luckily, they were evacuated safely with no injuries reported. 
The cause of the incident remains under investigation. In order to decrease potential negative environmental impacts, the firefighters used an oil-absorbent to soak up oil on the surface of the water.