Latest news
Unhappy weekend in Monte-Carlo: Deadly accident at Monte-Carlo Rally and acrobats fall in Monaco Circus
Unhappy weekend in MC: Spectator killed in accident at Monte Carlo Rally. Artists had fallen from hire wire in Monaco Circus.
A spectator has died after an incident involving driver Hayden Paddon's car during the first stage of the World Rally Championship opening in Monte-Carlo, Monaco, on Thursday evening.
The fatal accident occurred when New Zealand driver Paddon lost control of his #4 Hyundai i20 Coupe and crashed into a mountainside, after the car hit a patch of black ice at the entry to a left-hand turn, – read a Hyundai motorsport statement.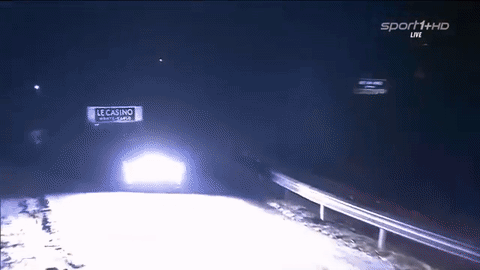 Video footage shows the car sliding along the patch of road and crashing into the embankment. Shortly after the impact, the spectator can be seen tumbling down the rocky bank.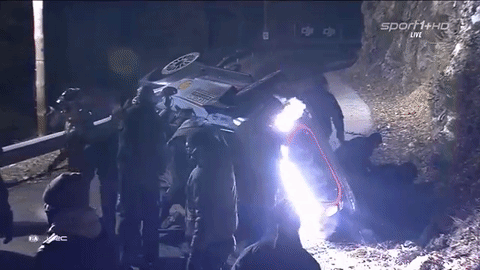 Other fans nearby rushed to the scene with some reportedly trying to perform cardiac massage. The spectator was airlifted by helicopter to a hospital in Nice but passed away despite the efforts of medical staff, a statement on WRC.com informed. The first stage of the rally was cancelled due to the incident.
Paddon and co-driver John Kennard posted emotional tweets expressing their "shock" and "devastation" following the incident and extending their condolences to the family of the spectator.
"I am incredibly saddened by today's accident and my thoughts are with the family and friends of the person involved," Paddon tweeted.
"It's difficult to say much more at the moment as we are in shock with what has happened. I'm sorry for the family, the fans & our sport!" he added.
A statement from Automobile Club de Monaco read:
"Despite the best efforts of the medical staff, the spectator has sadly died. An investigation has commenced into the incident and all involved parties will provide assistance to the authorities. Everyone associated with the event extends their deepest sympathies and condolences to the families, friends and individuals affected."
On Sunday another sad accident happened in the 41st Monte – Carlo circus festival.
During a highly dangerous performance a few artists from  The Gerlings group have fallen from the high wire. One could not get up on his own and had to be carried from the arena on a stretcher.
It was the main attraction of The Gerlings group, one of a very few groups in the world that are able to present this highly dangerous act.
Could you imagine an impossible structure being formed in front of your eyes: not one acrobat balances way up high on the wire; not even three… but on Sunday they were Eight! Something went wrong and the construction came apart.  The performance was stopped.
Only one artist was injured, suffering from a fracture in the wrist. The latter was operated at the Princess Grace Hospital in the afternoon. We hope that the artist will be able to recover and continue his career.