Latest news
Upcoming Performances: James Blunt, Imany, Iggy Pop, Dita Von Teese…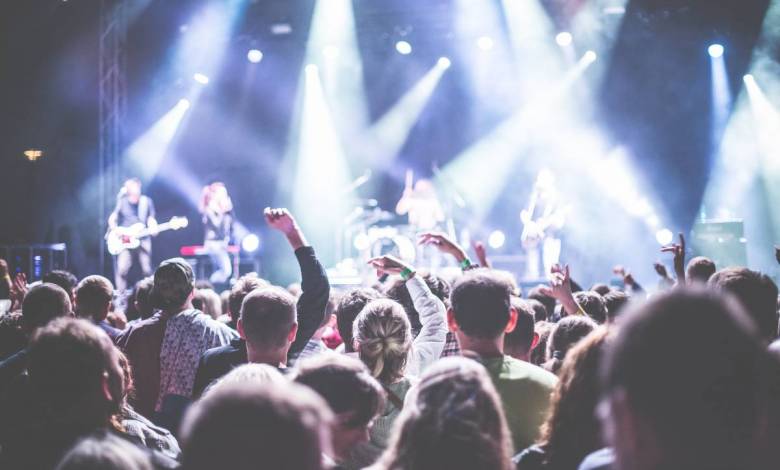 Monaco is a gearing up for a fun-filled spring and summer with an agenda packed with star-studded concerts and events. There is something for everyone, from up-and-coming musicians, legendary rockstars and even a world famous burlesque performance. James Blunt, Imany, Iggy Pop, Pink Martini, Christophe Maé and Dita Von Teese are just some of the big names that will surely make the next few months in Monaco completely unforgettable.
First off, the Grimaldi Forum's Thursday Live Sessions have returned to provide a platform for young musical talents: Tankus the Henge (February 24), Dowdeline (March 24), Laura Cox (April 28) Lass (May 12) and Bab'L'Bluz (June 23).
Christophe Maé
To celebrate the 15th year of his career, Christophe Maé will be sharing some special moments with audiences as he performs releases from his first album Mon Paradis, during a tour of some exclusive dates.
7 May 2022 at 8:30pm. Salle des Princes. Tickets from €39.
Dita Von Teese
The Queen of Burlesque is back! After the huge success of "The Art of the Teese", the most successful burlesque tour of all time, which was sold out in the United States, Canada, Europe, Australia and Monaco, the Queen of Teesing is back. This time she will present "Glamonatrix", a burlesque show embracing sensuality, glamour, mystery and charm.
At a young age, the former ballerina dancer became bewitched by elaborate lingerie, corsets, basques and seamed stockings. The teenager dyed her blond hair brown and aspired to become a seamstress for period movies. But her passion took her even further: she gradually found herself in the spotlight, becoming a model and even posing several times for major magazines, including Playboy before staging her own show inspired by the 1950s. The most Parisian of Americans is also participating in the 2021 edition of Danse avec les Stars on TF1.
In Glamonatrix, she celebrates the diversity of beauty and modernizes the classic variety show of the 1940s, glorifying the male and female forms. In this new adventure, Dita Von Teese, always at the forefront, offers a varied and multi-faceted cast, highlighting the talent of various artists with a variety of measurements!
7 May 2022 at 8:00pm. Opera Garnier Monte-Carlo. Tickets from €160.
Iggy Pop
The godfather of American punk, a figure of the New York underground, author of cult titles like, "I Wanna Be Your Dog" and "Lust For Life" is finally making it to Monaco after two years of postponements due to the pandemic. At the age of 74, with more than 57 years of career under his belt, the iguana will embark on a tour titled 'FREE', named after his eighteenth solo album with experimental jazz accents. 
The crooner will be accompanied by Leron Thomas, Sarah Lipstate and French musicians Florian Pellissier, Tibo Brandalise, Kenny Ruby and Greg Fauque, during a series of concerts which will be sure to inspire moments of uninhibited freedom.
19 May 2022 at 8:30pm. Salle des Princes. Tickets from €45.
Pink Martini
The Opera Garnier Monte-Carlo will open its doors in mid-July as Pink Martini kicks off the summer season! Formed in 1994, their first album Sympathique was released in 1997 and went double gold in France, where their single was used in a famous advertising campaign. After this success, the band continued to play concerts all over the world. Their second album, Hang on Little Tomato, was released in October 2004.
Consisting of original songs and covers in different languages, the band's repertoire is difficult to pin down to a specific musical genre, as it breaks down barriers. The press describes it as a 'musical melting pot' and a 'jukebox of multicultural influences and passions'. Pianist and composer Thomas Lauderdale describes the band's musicians as "archaeologists, always on the lookout for hidden nuggets in recordings and music from the past".
13 July 2022 at 8:00pm. Opera Garnier Monte-Carlo. Tickets from €120.
Imany
With "Voodoo Cello", the singer Imany casts a spell on 8 cellos to transform some of the greatest hits of pop history. Although Imany found her way late in life, the Martigues-born woman who grew up with the sounds of hip-hop has come a long way, taking her time to choose the right rhythm. Today, the artist presents "Voodoo Cello": the marriage of Imany's bass tones and eight cellos that transform some of the biggest hits in pop history (from Radiohead to Cat Stevens, Donna Summer, Hozier, t.A.t.u., Bob Marley and more). Without any artifice, she uses the magic of strings and her voice to captivate audiences. For ten years, Imany's deep voice has been seducing French audiences with her compositions inspired by soul, folk and blues. From the triumph of her two singles "Don't be so shy" and "You Will Never Know", to her two albums and the soundtrack of the film 'Sous les jupes des filles', Imany has had many successes all over the world.
15 July 2022 at 8:00pm. Opera Garnier Monte-Carlo. Tickets from €120.
James Blunt
James Blunt has announced his huge comeback to the stage. With his mystical gaze and angelic face, the English singer-songwriter inspires various deep emotions. From life's torments to the atrocities of war and the bruises of love, James Blunt continues his long journey with a much-anticipated stop in Monaco. His debut album Back To Bedlam was recently named one of the ten best-selling albums of the decade and has become a classic. With Once Upon A Mind, Blunt further cemented his reputation as an open-hearted singer-songwriter. The album marks a return to what James Blunt does best: writing timeless songs and lyrics. The Stars Beneath My Feet is a collection of the artist's greatest hits. James celebrates songs from his 17 year career, during which he has sold over 23 million albums and won numerous awards. In addition to an extensive UK tour that fuses his greatest hits, James Blunt and his band will surely be one of the highlights of the summer in Monaco.
28 July 2022 at 8:00pm. Salle des Etoiles. Tickets start at €280.