Latest news
VIP Boxes for Stade Louis II – A European Show-Case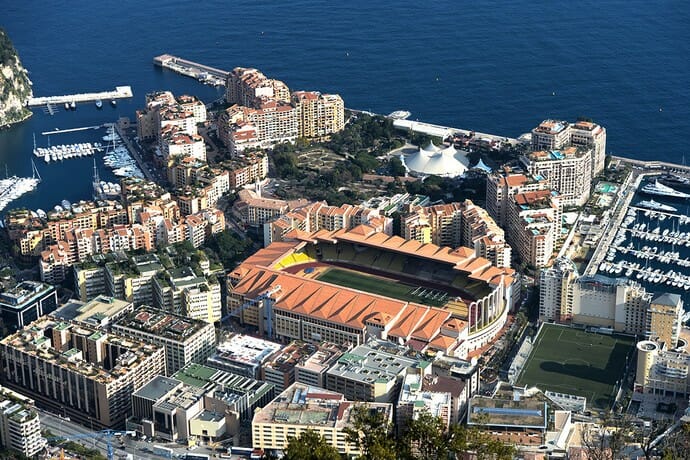 One of the greatest sporting arenas in Europe – nothing less is in the cards for the future of Stade Louis II. It is a fitting vision for Monaco's sports stadium. Brewing for some time this imaginative goal is about to enter an active phase – a makeover of the South East tribunes to include superb VIP accommodation.
The specific plans for these VIP boxes have just been unveiled in a public meeting organized by Monaco's council and reported by the press with favourable comments from Nicolas Croesi from the Mayor's Office and Francois Lallemand who described the architectural improvements.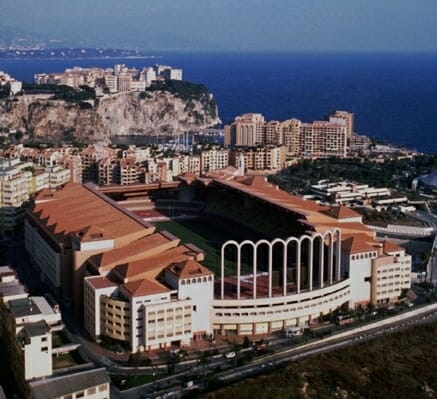 In essence, a few more than 900 seats at the top of the Tribune will vanish. In their place are envisioned 18 boxes, each about 17 square metres. They will have quality retractable glazed openings to balconies. No matter the weather comfort is assured. Imagine seating accommodation for eight plush armchairs in each balcony – VIP aura indeed.
Special entrances too directly from the Avenue Castelans side of the stadium. Two aluminium framed lifts integrated into existing pylons will transport guests to bridged corridors with walk-ways to their luxurious private "spectator lounges". Just under 40 metres of privileged entrance take you to your box in style.

A great opportunity for companies to subscribe for a yearly pass to entertain their clients – or indeed for individuals to treat themselves to the ultimate present.
And it all helps to finance constant improvements in one of Monaco's great sporting show-cases. We wonder what next will follow? Monaco is always on the move with creative surprises. We await in anticipation.