Latest news
Voxan Presents The New Wattman To Set Yet More Thrilling World Records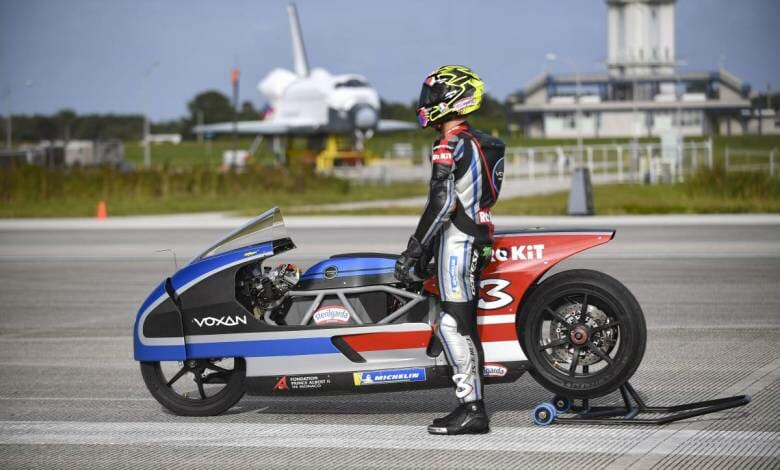 The electric motorcycle brand Voxan, owned by Venturi, has a new version of the incredible Wattman. With this machine, piloted by world champion Max Biaggi, the brand sets out to conquer yet more world speed records.
Eleven World Speed Records set a year ago in France 
Remembering back to July 2020, the Voxan Wattman planned to drive over a salt desert in Bolivia but Covid put paid to that trip which then became unthinkable. From then on, it was on the track at Châteauroux airport (France) that the team had set 11 world speed records.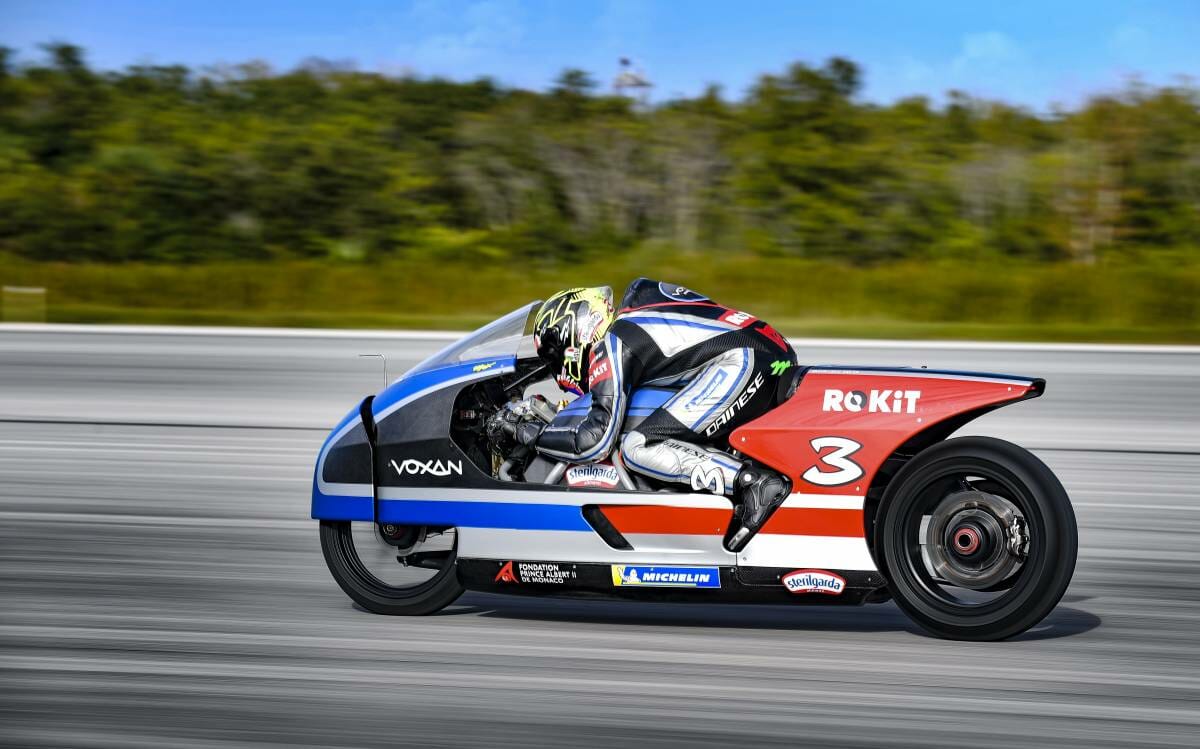 As the asphalt turned out to be an interesting surface, the Wattman – modified to adapt to it – will continue its program on another runway, that of the Space Florida take-off and landing facilities at the Kennedy Space Center (Florida, USA). This is where the first new very high speed tests are already being carried out.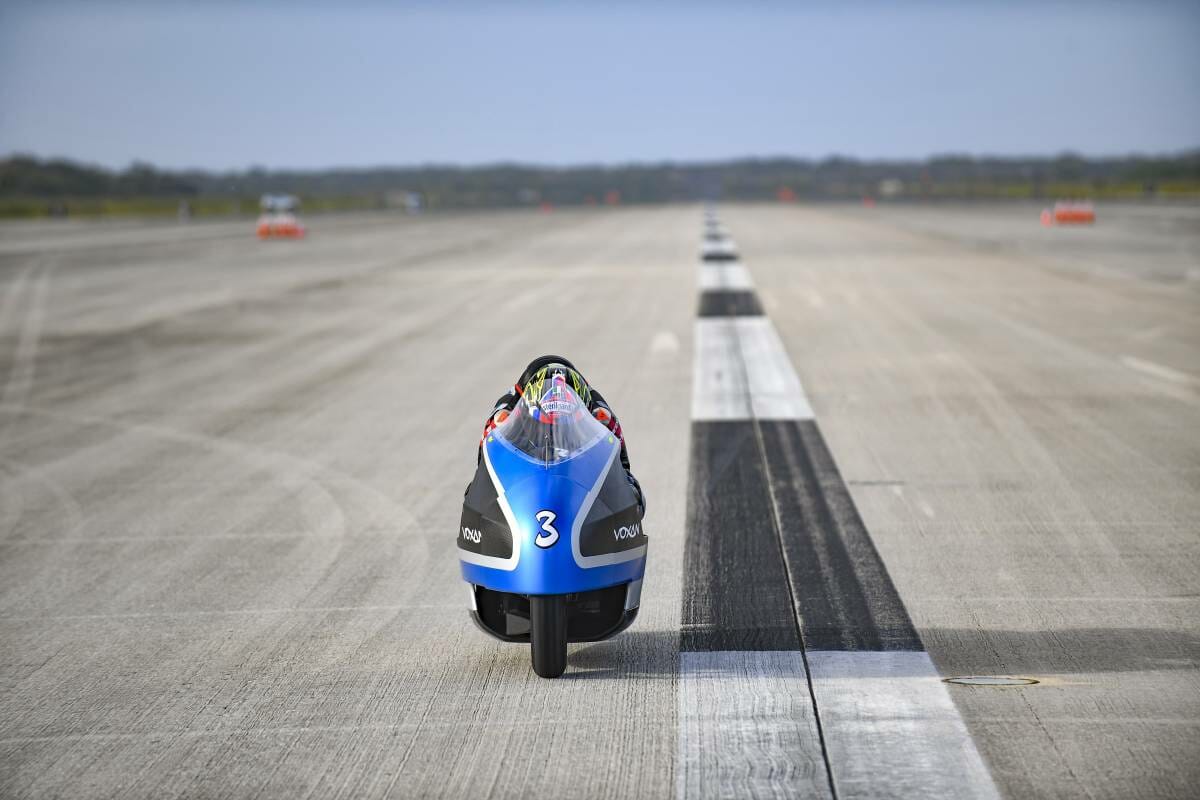 Weight – stability – power
The Wattman weighs now less than 300 kilograms. The weight saving is mainly due to a new design of the Voxan-Saft battery. Saft is particularly specialized in high-performance, very high-power batteries. The battery accumulators can develop nearly eighty times their energy against ten times for standard products, and have an ultra-optimized level of compactness while still cooling effectively. 
The powertrain remains the Mercedes EQ resulting from Formula E which now delivers even greater power – 320 kW against 270 of the previous version.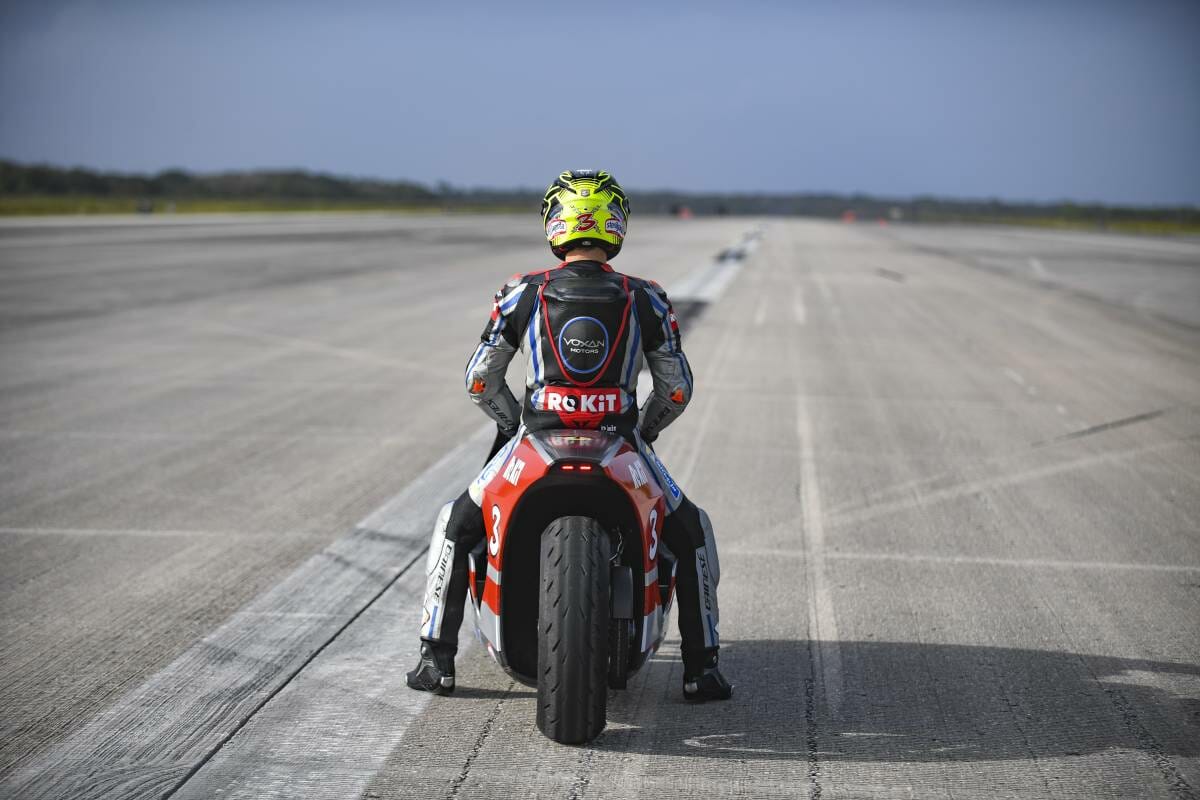 Other notable differences from the previous Wattman are dimensions: for stability and air penetration the wheelbase and seat height. 
Michelin has worked on specific tyres for this challenge. The front is a Michelin Power GP tire modified to handle very high speeds. For the rear, Michelin relied on its proven MotoGP technologies to develop a tire with more grip. The challenge is to pass all of the extraordinary torque of the Wattman's electric motor, allowing it to accelerate as quickly as possible without slipping.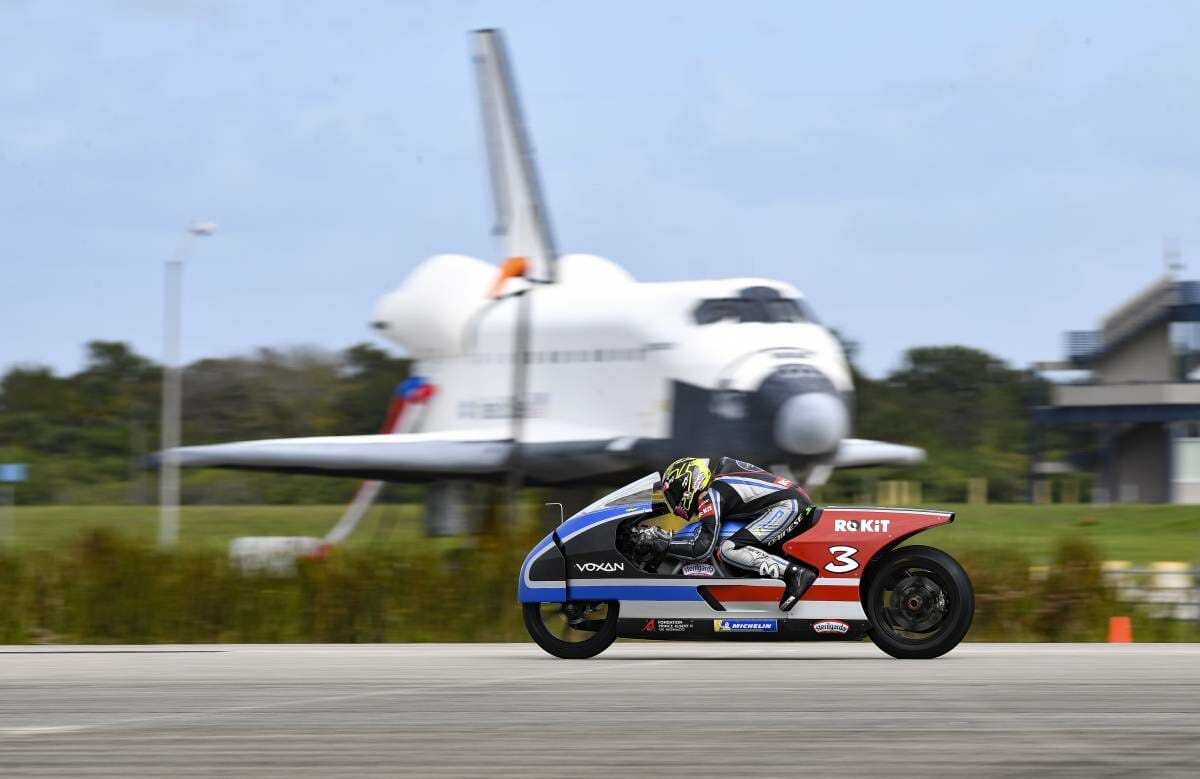 New Speed Records Soon, Cross Fingers 
When the new Wattman is fully ready, new speed records will be attempted; almost certainly before the end of the first half of 2022.
Like last year, Max Biaggi and Voxan will then face the clock with 2 types of motorcycle, for 2 distinct categories: "semi-faired" (traditional sports bike) and "naked" (roadster without an aerodynamic element).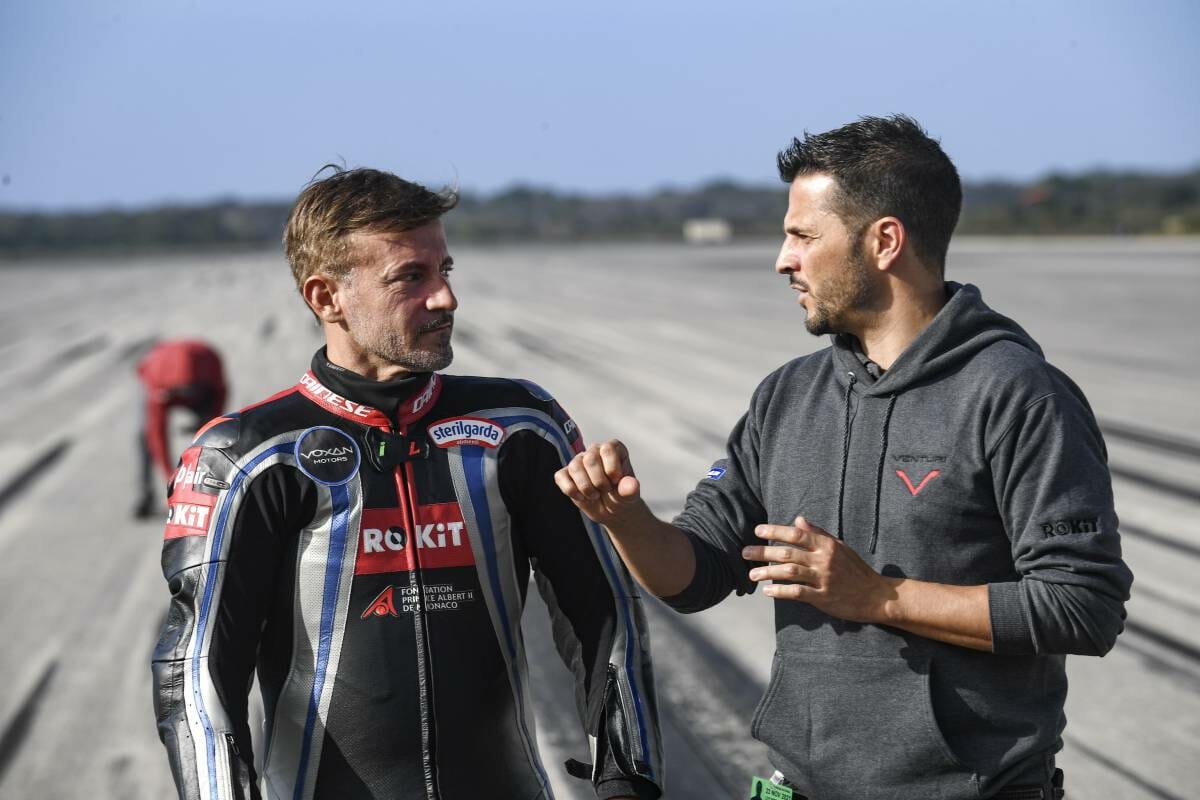 The World Record To Beat 
The Voxan Wattman has achieved an instantaneous speed of 408 km/h. Last November, Venturi were wondering if they would be able to hit 400 km/h, but now that speed is just the starting point for their work!
"Attempting to set new speed records barely a year after posting the very first is exhilarating! Eleven records (confirmed by the Fédération Internationale de Motocyclisme) is great but… it's not enough", according to Max Biaggi, rider of the Voxan Wattman.