Latest news
Waves of New AS Monaco Supporters from Beausoleil Attend Louis II Stadium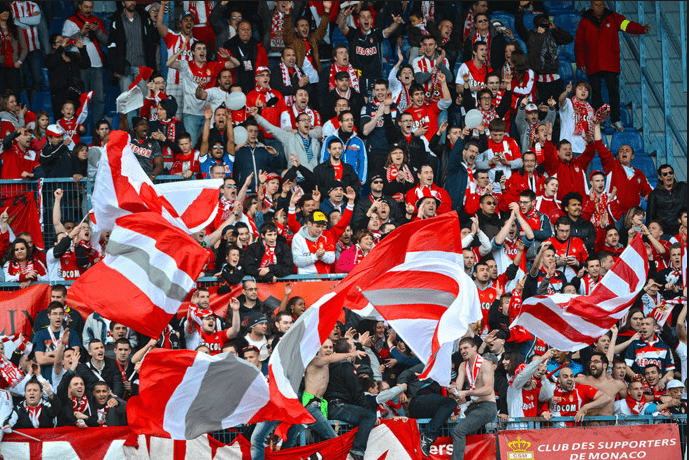 It's a wonder it did not happen before; it just makes so much good sense – free places for students from Beausoleil to attend the AS Monaco soccer matches at the Louis II Stadium. An agreement has now been reached between AS Monaco and the Mairie in Beausoleil.
In Beausoleil both the Mayor Gerard Spinelli and his right-hand assistant Jorge Gomes reportedly are very excited about the possibilities, even perhaps to enhance and extend it. One could imagine a special arrangement with the families of the students perhaps. And why not a special navette-bus to help people get to and from the stadium. All these ideas are flowing in the press.
AS Monaco always dreams of organising waves of new young supporters loyal to the Club – and here it is – delivered on a plate with this agreed convention.
The idea has already been put into practice for the December 9 match Monaco/Troyes. Places were distributed at the Mairie. It has been reported as a great success with the supporters coming back eager asking to do it again – and also with the Marie studying how to leverage this new service to broader segments of the community.
This sits well with a parallel development of an AS Monaco Supporters Club in Beausoleil reported in the press and showing Vadim Vasiliyev with Mayor Gerard Spinelli. All is being prepared and everything will be formalised with an official filing this month. Clearly there are waves of goodwill and enthusiasm flowing between AS Monaco and Beausoleil. Loyal fans are golden.
The convention will include 10 communities around Monaco, so in addition to Beausoleil, supporters of AS Monaco will flood in from Menton, Roquebrune-Cap-Martin, Cap d'Ail, Eze, La Turbie, Villefranche-sur-Mer, Beaulieu-sur-Mer, Saint-Jean-Cap-Ferrat et Peille.
And it just goes to show that good ideas of the moment can find champions to make them happen. Jorge Gomes is reported as saying this whole idea for Beausoleil students to attend games came from just such conversations, with ideas flying around in the stadium while local clubs were playing.