Latest news
Who is the Greatest of all Time? Ogier goes head to head with Loeb in 2022 starting with the Monte Carlo Rally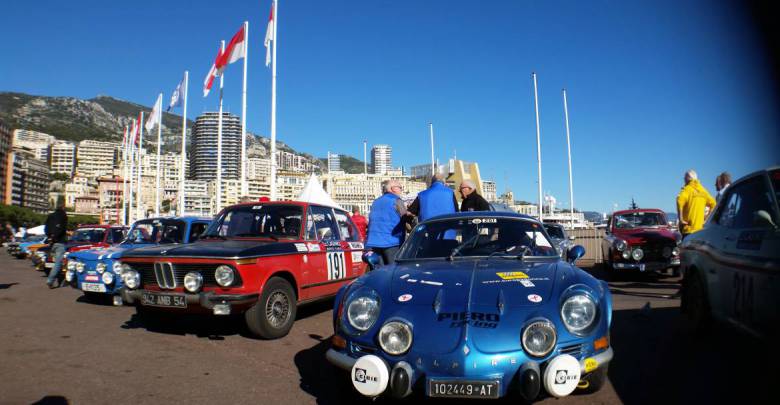 Veteran Sébastien Loeb is participating in the Monte-Carlo Rally (January 20-23) driving a Ford Puma Hybrid 1, with the M-Sport Ford team. Everything is on the line in 2022, including his GOAT (Greatest of all time) title. 
The M-Sport Ford team has also confirmed the registration for the entire 2022 season of a second Frenchman, Adrien Fourmaux (26), aboard another Ford Puma Hybrid 1. Adrien Fourmaux had made his WRC debut at the 2019 Monte Carlo Rally, and caught the world's attention by taking his first career point in a Ford Fiesta R5.
Back to Loeb, now 47 years old, who has the reputation of being the GOAT and is nine-time WRC world champion. He has tested the Ford Puma Hybrid 1 on several occasions in recent weeks. His last appearance in the WRC championship dates back to Rally Turkey 2020, where he took 3rd place.
Three drivers, all legendary Monte-Carlo winners, will therefore be at the start soon at the end of January 2022: the Belgian Thierry Neuville, crowned in 2020, the Frenchman Sébastien Ogier, who won his 8th WRC champion title this year and holds the record of success in the Principality (eight successes spread between 2009 and 2021), as well as Sébastien Loeb, himself winner of the Monte Carlo Rally seven times between 2003 and 2013.
Greatest of All Time 
For much of his past great racing career Sebastian Loeb competed for the Citroën World Rally Team in the World Rally Championship (WRC) and is the most successful driver in WRC history, having won the world championship a record 9 times in a row. He holds several other WRC records, including most event wins, most podium finishes and most stage wins. Loeb had announced his retirement from World Rallying at the end of the 2012 season. 
He is still one to watch as he has come out of retirement before with spectacular success…such as in 2018, when Loeb won the Spanish round of that year's World Rally Championship, in a rare entry six years after his retirement as a full-time rally driver.
It's exciting to see him back racing yet again and particularly at the Monte Carlo Rally where he is racing against Sebastien Ogier who is hot on his tail with eight WRC world championships to his credit. 
Can Ogier challenge veteran Loeb to equal his GOAT record in 2022? At Monte Carlo the sparks start to fly! We will soon see.