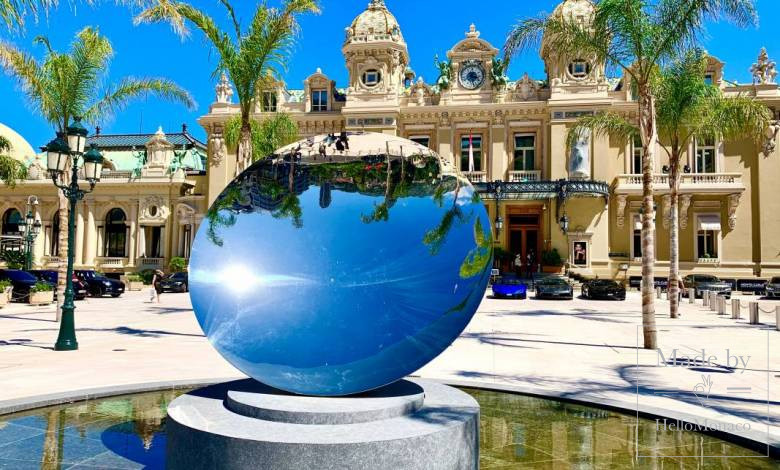 With tourism on the rise in recent years, many individuals are beginning to venture away from their own country and are seeking to explore other locations. In fact, many people are opting for more exotic and unique areas like Monaco to visit. Although it is the second smallest country in the world, Monaco is attracting the attention of many due to it's enticing sights and glamorous features. In fact, the number of those who visited Monaco recorded a total of 159,000 tourists in 2020, placing 162nd in the world.
Monaco is extremely popular with tourists for a plethora of reasons. Firstly, there are many places to visit in Monaco and luxurious places to stay. One of the most glamorous places to stay is the Hôtel Hermitage Monte-Carlo, with its Gustave Eiffel Dome. Another reason why many people visit Monaco is for the beautiful and picturesque scenery. One of the most popular views is that of Port de Fortvielle is one of the most visually captivating things to see. This is a popular tourist attraction as many visitors go here to take photos with this idyllic view in the background. The colours of the houses nearby contrast with the crystal clear blue waters to create the perfect visual image. It is advised that tourists go to this spot around noon as the colour of the water is truly emphasised at this time.
Furthermore, Monaco has gained a favourable reputation amongst tourists due to its many beautiful beaches which can be found all over the country. In particular, tourists flock to the Larvotto neighborhood of Monaco which borders Roquebrune-Cap-Martin and is a host to Monaco's man-made beach, Larvotto Plage. This beach caters to all as it is comprised of both a public and private section. The public part of this beach accommodates tourists as it is free and allows them to relax and venture into the Mediterranean.
It is not just the accommodation, scenery and beaches that has garnered the attention of tourists in the past few years. Since 1863, the casinos have shaped Monaco and have brought a lot of tourists to the area. This is because Monaco's casinos have mastered the art of constantly re-inventing themselves between tradition and innovation. This is similar to an online casino which retains the same classic features of a traditional land based casino whilst still being heavily influenced and shaped by modern technological advancements. This is why so many tourists who visit Monaco are fans of online forms of casino gaming. In fact, with modern technology, online casinos are more realistic than ever as players can replicate such physical casino games with live dealers and a highly visual atmosphere. With online casinos, players can even interact and talk with both their friends and other players to share advice and strategies for the games that they are playing. Unlike physical casinos, online casinos are virtually uncapped in both the variety and the quantity of games on offer.
This means that there will be no limitations placed on your fun as there is plenty of options to choose from without boredom setting in.
There are two main casinos in Monaco which attract plenty of tourists each year. The first is Casino Café de Paris which is known for its huge array of slot machines which can not be found in other parts of Europe. As slot machines attract around 2/3 of those who gamble, this is a key factor in driving traffic to this casino. This casino is a host to all of the traditional casino games like Black Jack, English Roulette and Ultimate Texas Hold'em Poker. It is perfect for those tourists who wish to have a fun and enjoyable activity whilst they are visiting Monaco. The other casino in this country is Casino de Monte-Carlo which is globally recognised as being a classy and ostentatious establishment in the style of Belle Époque. For fans of the James Bond movies, this casino's allure lies in the fact that it is heavily associated with this fictional figure. It has also served as the location for various music videos and films. As no citizen of Monaco is actually allowed to enter these casinos, opting to play and gamble on online casinos for these types of people is not only an alluring choice but a necessary one if they are looking to take part in the fun.
In summary, with many individuals wanting to escape the monotony and routine of their own lives, they are now seeking a more luxurious and relaxing holiday experience. This is why the volume of tourists who are visiting Monaco has soared in recent years. The rising of this figure can be largely attributed to the allure of the casinos in the country which attracts many who are a fan of iGaming. In fact, the casinos in Monaco are alluring and enticing even for those individuals who do not gamble as their architecture and exteriors are outstanding. Indeed, the appeal of online casinos is evident for those tourists who have visited Monaco as they are able to obtain all of the benefits of visiting a land based casino in this country at the touch of their fingertips. This means those individuals who want to or who have visited Monaco cannot only get the same casino experience as they would by going to this country, but an even better and prosperous one by opting for an online casino.