Latest news
With Fastest Car Ever in Jeddah Perez Will Hound Leclerc in Monaco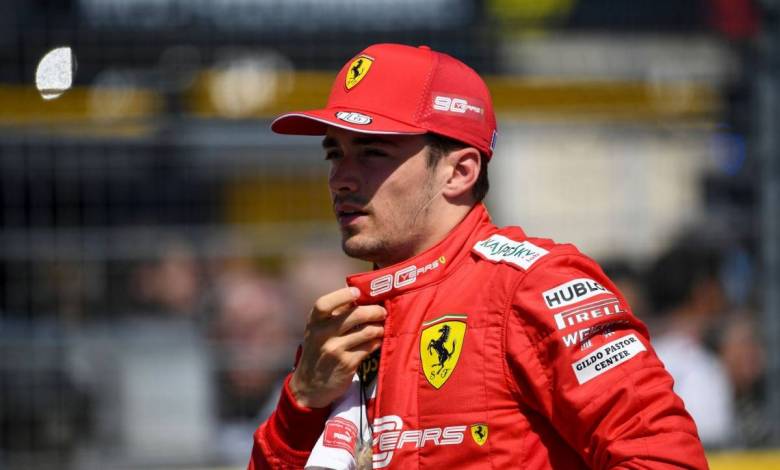 What a difference a year makes. We are in the Middle East and in March last year Charles Leclerc emerges triumphant winning that first Grand Prix in Bahrain leaving both Red Bull aces Verstappen and Perez in the dust retiring from the race.
Fast forward to Bahrain 2023 and a whole year of reliability problems for Ferrari who eventually replace team principal Mattia Binotto with Frederic Vasseur. The best Leclerc can do in the first race of the season in Bahrain 2023 is challenge for third place on the podium and then retire late in the race … again dogged by reliability, this time engine failure. 
Those problems have not yet been totally resolved. Before entering a frustrating Saudi Arabian Grand Prix, Leclerc denied reports that he demanded a meeting at Maranello with Ferrari president John Elkann to discuss the worrying season-opening Bahrain GP.
And there was hope in Qualifying in Jeddah Saudi Arabia when our Monegasque pole ace Charles put in a flying lap only to be pipped by Sergio Perez by 2 hundredths of a second for his first ever pole win. 
But Charles never had a chance to battle Perez in the race proper as a 10 place grid penalty pushed him from a deserved second place to twelfth on the grid. From there the question facing Charles was how many places could he make up, could he scramble for a few points or perhaps challenge for the bottom of the podium. 
A Safety Car incident involving Lance Stroll, two fifths through the race, came one lap too late for Ferrari according to Leclerc.
The frustrating result was a make up of only 5 places ending the race seventh with 6 points. 
Meanwhile to the fury of Ferrari fans, the bunching up of the racers due to the safety car had helped catapult Max Verstappen in an incredibly fast Red Bull car up from 15th on the grid to challenging team-mate Perez for the lead.
Red Bull – Fastest Car Ever?
And Red Bull's fast pace became the story of the race as Perez and Verstappen pulled off a one two win. 
According to press comments attributed to Charles Leclerc, Red Bull is on another planet and Ferrari has really a lot of work to do to catch up. Lewis Hamilton who once dominated in prior seasons with Mercedes seemed equally in awe of how in this season it's Red Bull's turn to dominate. 
The two Red Bulls demonstrated it as they went hammer and tongs at the front in Jeddah – both pushing to the maximum as Verstappen sought to close the five-second gap to Perez, and Sergio sought to deny him. They outpaced Fernando Alonso's Aston Martin behind them at an eye-popping second a lap, and sometimes more even than that. Even Red Bull seem surprised by the extent of their advantage. 
After two races, Red Bull have achieved one-twos in both, Verstappen leading Perez in Bahrain, the order reversed in Saudi Arabia after the world champion suffered a driveshaft failure in qualifying and was consigned to 15th on the grid.
Of the two Red Bull aces, Perez excells on street circuits with wins in Monaco and Singapore last year even if very different in character to high-speed Jeddah. So Leclerc in his home race in Monaco will have to particularly watch out for Perez. 
With a win and a second place each from two races, Verstappen leads the championship by virtue of the point he scored for setting fastest lap on the final tour of the race.
Will Red Bull's Advantage Peter Out
The hope for their rivals is that sooner or later, reliability or other problems are likely to hit Red Bull … just as they did Verstappen in qualifying in Jeddah.
Note that the most successful team of the previous season is permitted the least amount of R&D time the following year, and the least successful the most.
So Red Bull have less opportunity to develop their car than anyone else, and have the extra hit of a 10% further reduction as part of their penalty for being found guilty of exceeding the budget cap in 2021.
What's Coming Next
With two races behind him, Verstappen leads the drivers' standings on 44 points, one clear of Perez, and 17 clear of Alonso. Charles Leclerc lies 8th with 6 points. Red Bull top the constructors' battle by 49 points from Aston Martin and Ferrari.
The next race on the 2023 F1 calendar will be Oceania and the Australian Grand Prix, which takes place from March 31 to April 2.