Latest news
Yacht Club of Monaco: Superyacht Chefs on red carpet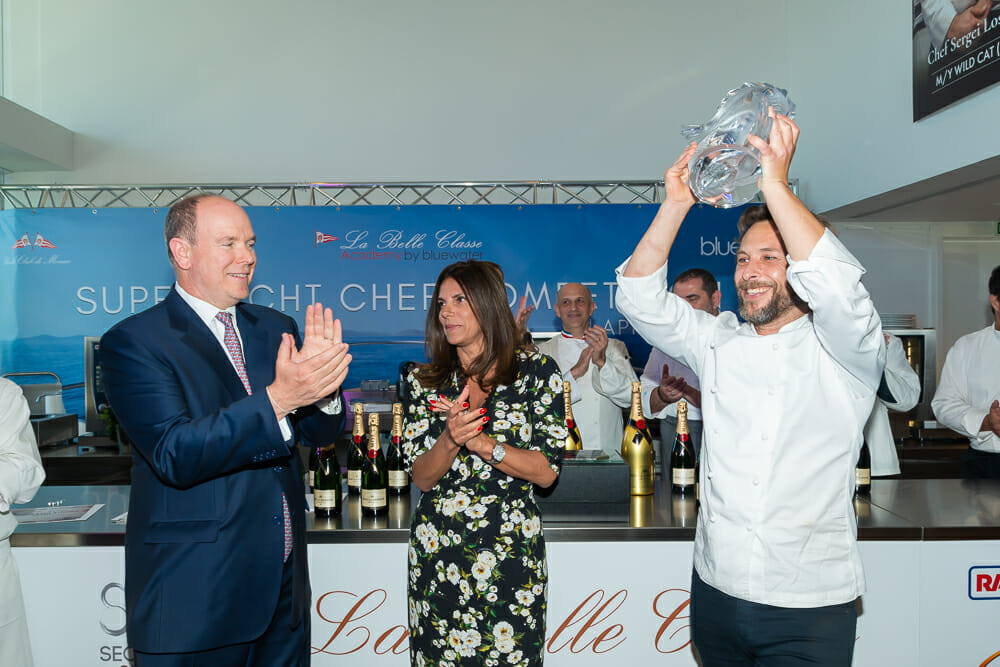 Let's imagine to set sail on a luxury superyacht (from 40 to 105 m), being part of an international crew on a worldwide tour. Let's suppose you are requested to cook fresh, tasty and glamorous food using unknown ingredients in 30-minute time, operating under pressure in a smaller space. Last but not least, you will be judged for your inventiveness, presentation and ability to mix the ingredients. What would you do?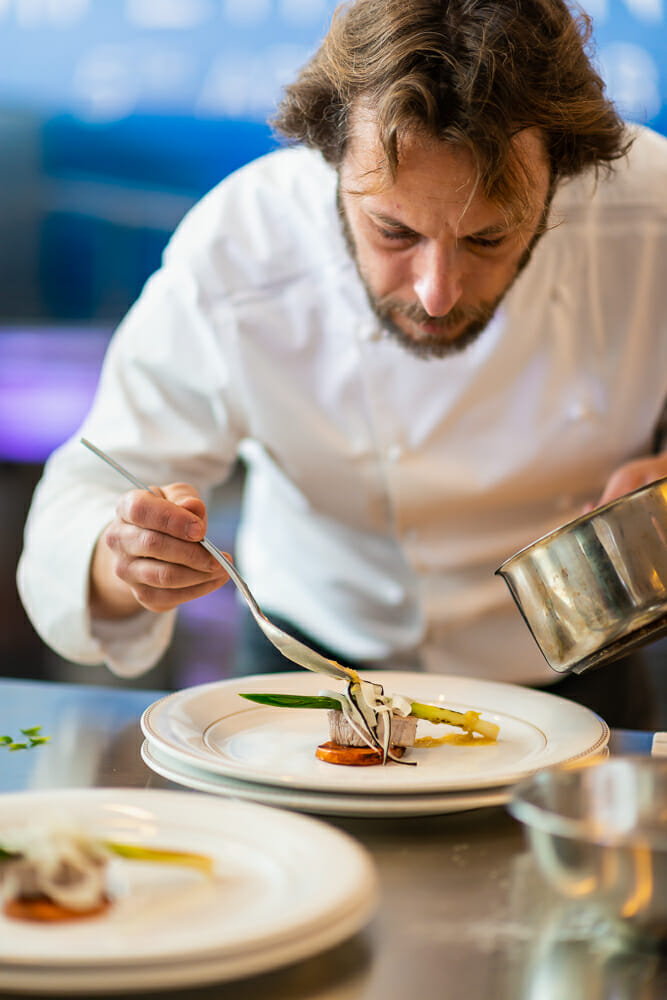 Twelve talented superyacht chefs took on this challenge, taking part in the 9th Annual Chef Competition, held at Yacht Club de Monaco (YCM) on the 5th April 2018. A glamorous event sponsored by La Belle Classe Academy, professional Yachting School at the YCM, and Bluewater, luxury yachting company based in Antibes.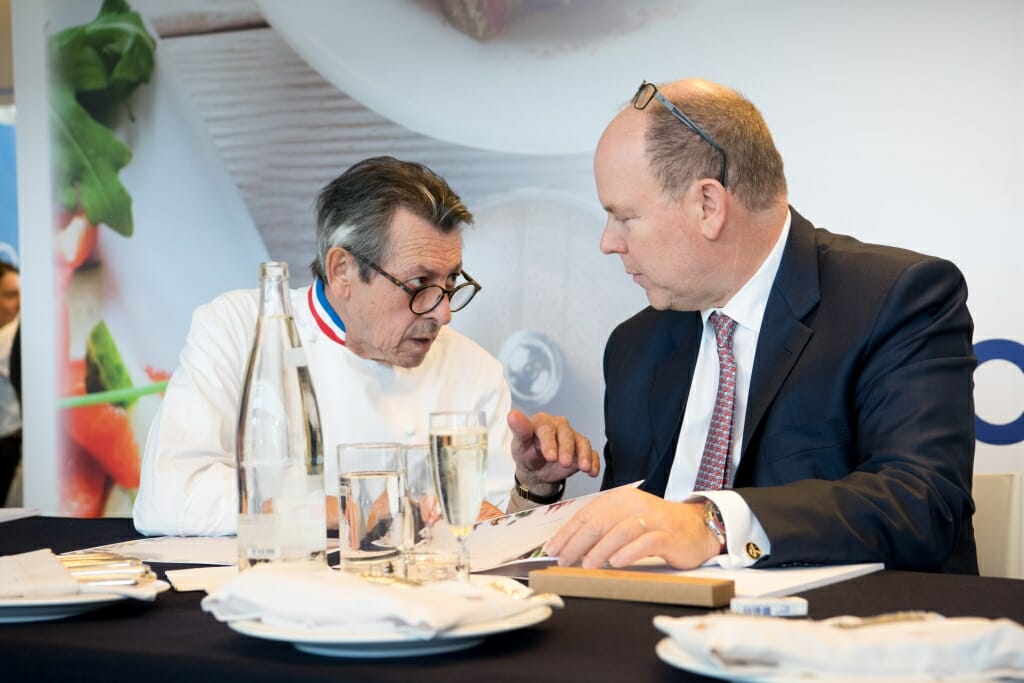 «Promoting yachting professions to the public is an important target inspired by the motto: 'L'Art de Vivre la Mer'», highlights Bernard D'Alessandri, General Secretary of the YCM.
This annual meeting invites, every year, captains and crews to cheer their representatives while performing at a unique four-round cooking show. The Chefs combine their talents and personalities, in the presence of a first-class technical jury chaired by H.S.H. Prince Albert II of Monaco. A real culinary 'walk of fame' made up of: Stéphane Raimbault, two Michelin-star Chef (Restaurant Oasis, Mandelieu la Napoule), Patrick Raingeard, Michelin Chef (Cap Estel, Eze), Jacques Maximin, two-time Chef of the Year, and Philippe Joannés, Meilleur Ouvrier de France (Fairmont Monte Carlo Hotel & Restaurants) and Cédric Seguela, founder of the Secrets de Cuisine Training School.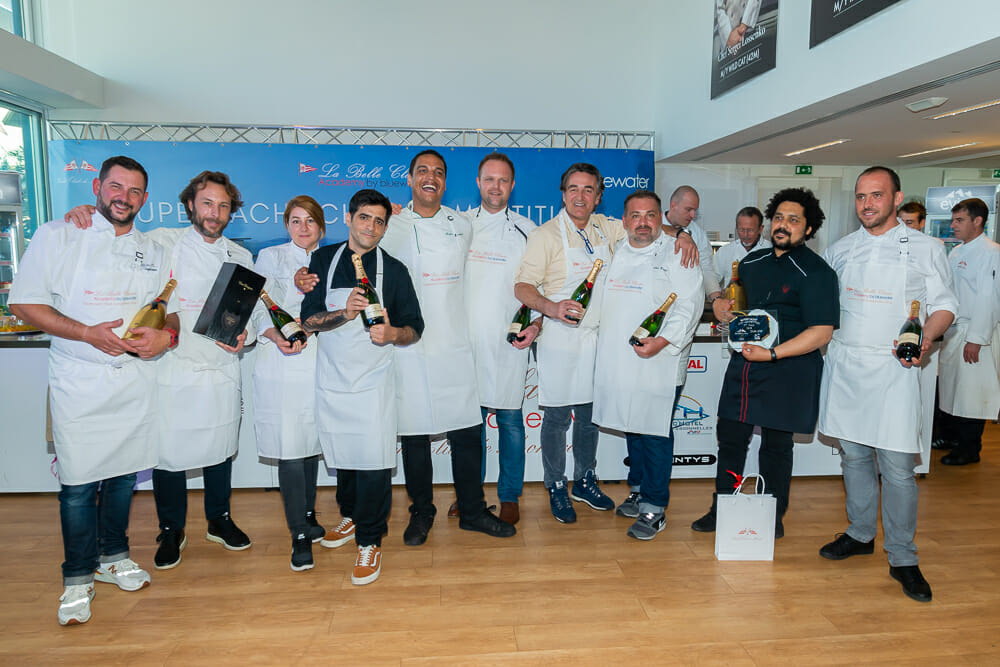 Finally, at the Grand Finale, a kaleidoscope of fresh flavours welcomed the three finalists: Pablo Albuerne (Crew: M/Y Tales, 53m), Eric Vugliano (Crew: M/Y Rola, 47m) and Steeve Negouai (Crew: M/Y Black Legend, 50m). They all were asked to prepare in 45 minutes a main course based on lobster, lamb, patty-pan squash (a variety of summer squash) and lemon caviar plus an extra dessert.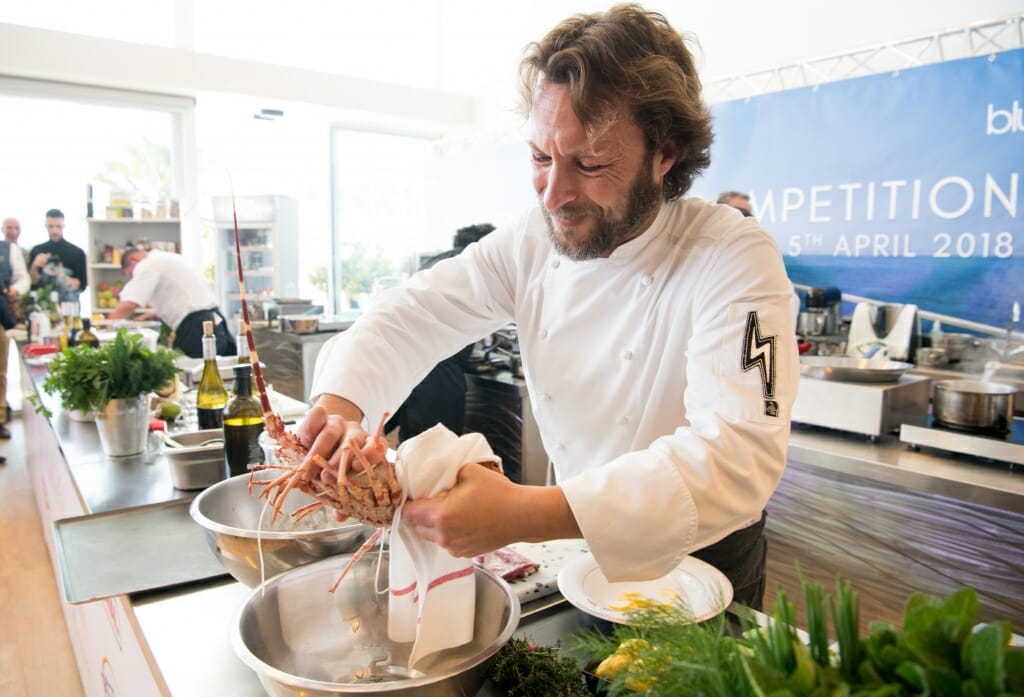 An exciting challenge which tested their creativity, promptness and precision until the very last second. And after the pain, the gain! Pablo Albuerne (@gispychef) is full of joy, holding the prestigious Lalique Trophy, just received from the Prince Albert II of Monaco.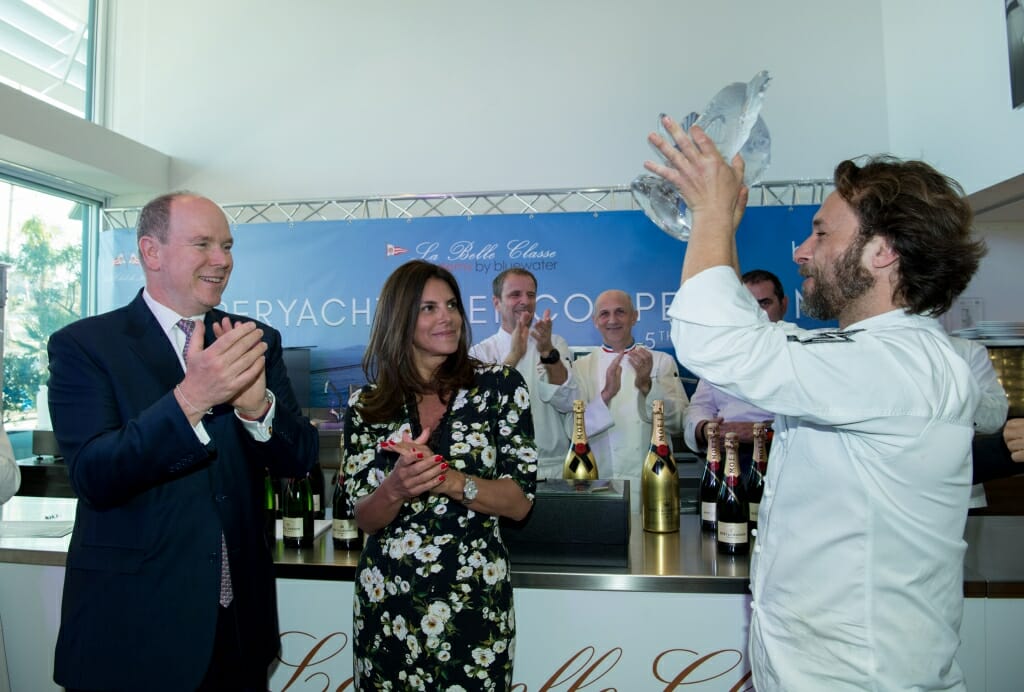 «I am delighted and immensely proud I have been given this award by His Highness in the presence of Michelin star chefs», affirms the Spanish chef, graduated at the Escuela de Hostelería del Campo San Francisco in the Asturias.
«The most difficult part was managing the time under pressure but, in the end, I gambled on originality and it paid off», he concluded. Therefore, being ourselvesis always worth.