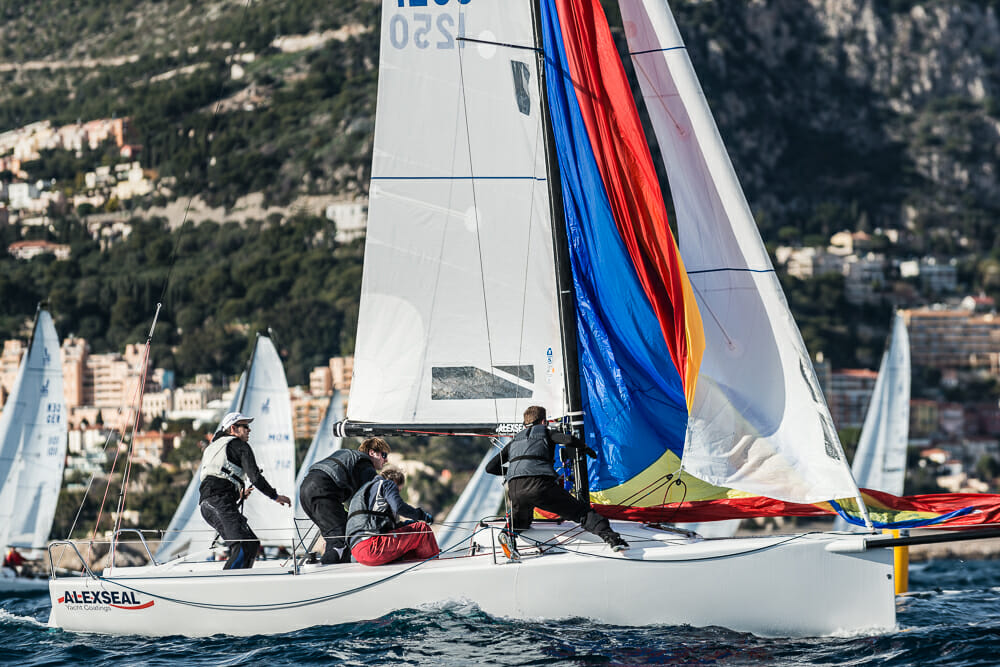 The suspense is over. The penultimate Act of the Monaco Sportsboat Winter Series, monthly regattas organised from October to March by the Yacht Club de Monaco in collaboration with technical clothing supplier SLAM, has just ended for the J/70s. Nearly 150 boats representing seven nations have been on the start.
"Tsarina" goes it alone
Dreams of a podium finish receded for some, but came true for others like Valeria Kovalenko at the helm of Art Tube, who was again the undisputed leader. The results speak for themselves with three wins out of four races that counted. The Russian team proved surprisingly consistent and in full control of their boat. Although rarely in the vanguard during starts, they worked their way steadily back up the fleet, nibbling away at the lost metres until the finish. Their strong point: the downwind legs, tackled with skill and every wave perfectly negotiated.
The new master of the Monaco race area has triumphed in all 2017/2018 meetings, racing to her second consecutive victory in this Winter Series.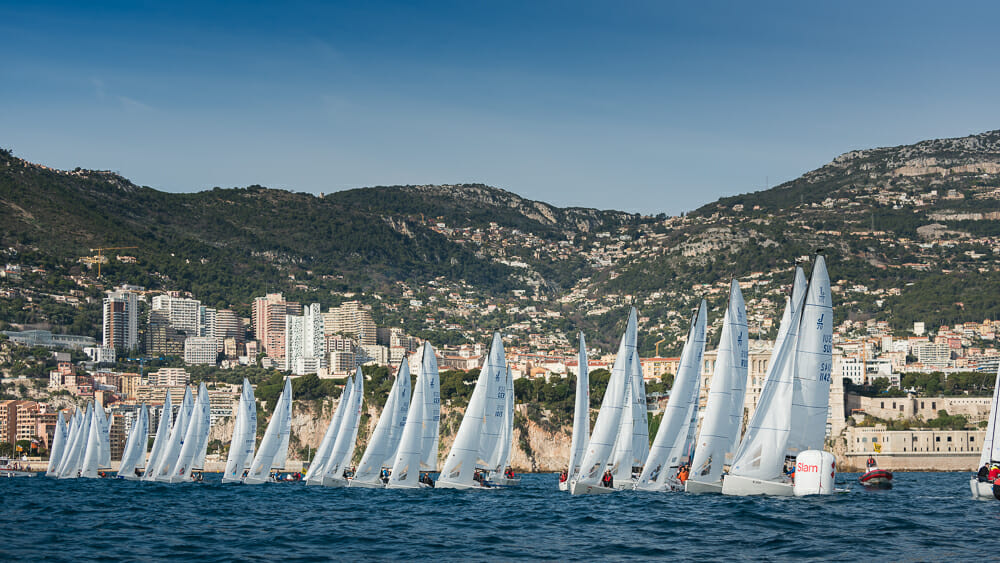 Piccinina stays in contact
The competition has no hope of overtaking her now. Despite their best efforts, the Germans on Paint it Black led by Carsten Kemmling were 2nd just ahead of the YCM's Stefano Roberti.  The helmsman on Piccinina pulled out all the stops to keep his ambitions alive, coming in the top six in every race. This evening he lies 2nd in the provisional overall ranking after four Acts, behind Valeria Kovalenko.
Breath of fresh air blows through J/70 class
As part of the YCM's coaching policy, two teams from the Club's Sports Section are now competing in the Monaco Sportsboat Winter Series, youngsters like Rémi Piazza.  A newcomer to the J/70 class he embodies the new generation of racers keen to shine in the keelboat categories. He finished 17th this weekend and 3rd in the owner category. Also competing was Leonardo Bonelli, a YCM Optimist sailor who at the age of just 12 was racing on a J/70 for the first time.
The J/70s will be back on the water for the 34th Primo Cup – Trophée Credit Suisse, 9-11 February 2018 which gathers the cream of one-design.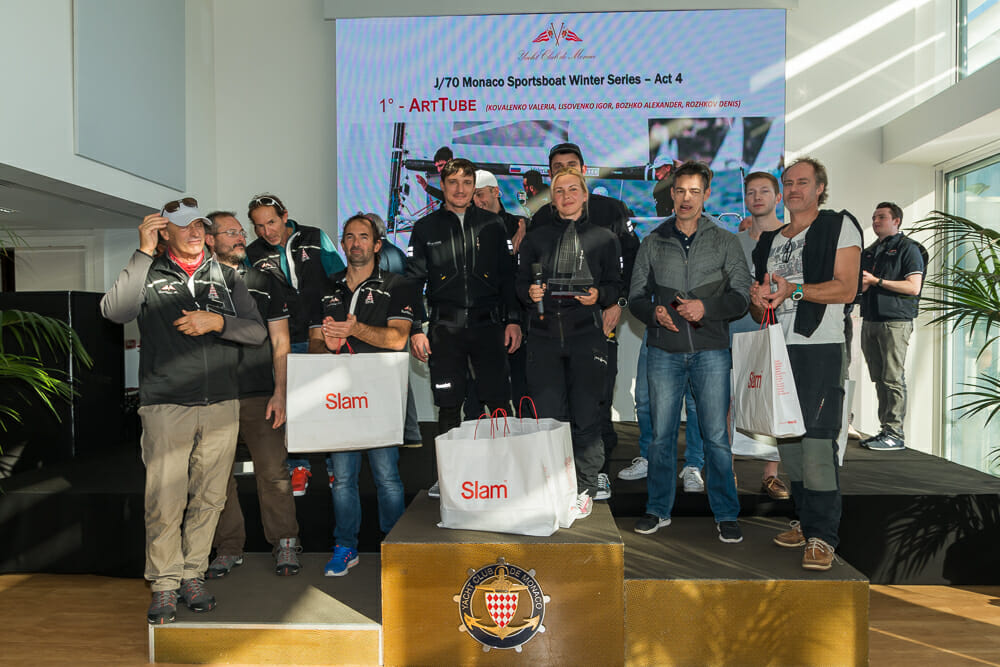 Provisional ranking for the season after four Acts – J/70
1st: Valeria Kovalenko – RUS (Art Tube) –  23 points
2nd: Stefano Roberti – MON (Piccinina) – 80 points
3rd: Germano Scarpa – ITA (Sport Cube) – 100 points
Source: YCM