Latest news
Sport
ACM Boosts the Lead Cars and Advanced Safety Fleet for the Monte-Carlo Rally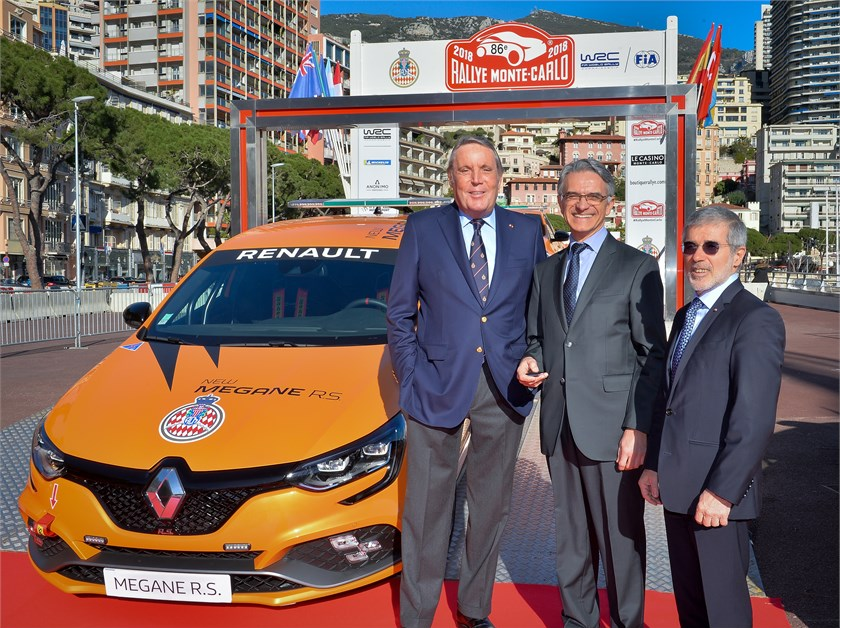 A boost for the Monte-Carlo Rally and particularly for the Automobile Club of Monaco has arrived with impeccable timing – a special edition of the Megane RS is the latest enhancement to the Automobile Club of Monaco's fleet of lead security vehicles.
So, to the delight of the organizers of the Monte-Carlo Rally, four specially equipped Renault, Sport Racing vehicles were recently on parade in Port Hercule for all to admire. Outstanding in orange and black these cars are specially equipped with roll bars, gyro-headlamps, bucket seats and an array of options that are part of the Renault Megane Sport Racing package. The support of one of the big constructors in the form of Renault is an important alliance for the Automobile Club of Monaco. The resources needed to ensure safety of the race-courses, at the start of a race and during the events themselves are immense.
We are talking not only of a prestige event like the Monte-Carlo Rally, but also the Grand Prix. It takes a very specially equipped fleet and these four Renaults add exactly what is needed.
The organizers of the Rallies and the Grand Prix gain (namely the Automobile Club of Monaco and the FIA) and also Renault gains from the opportunity to put these four sports machines to work on the rigorous testing ground provided by the Monte Carl Rally's demanding twists and turns and ups and downs.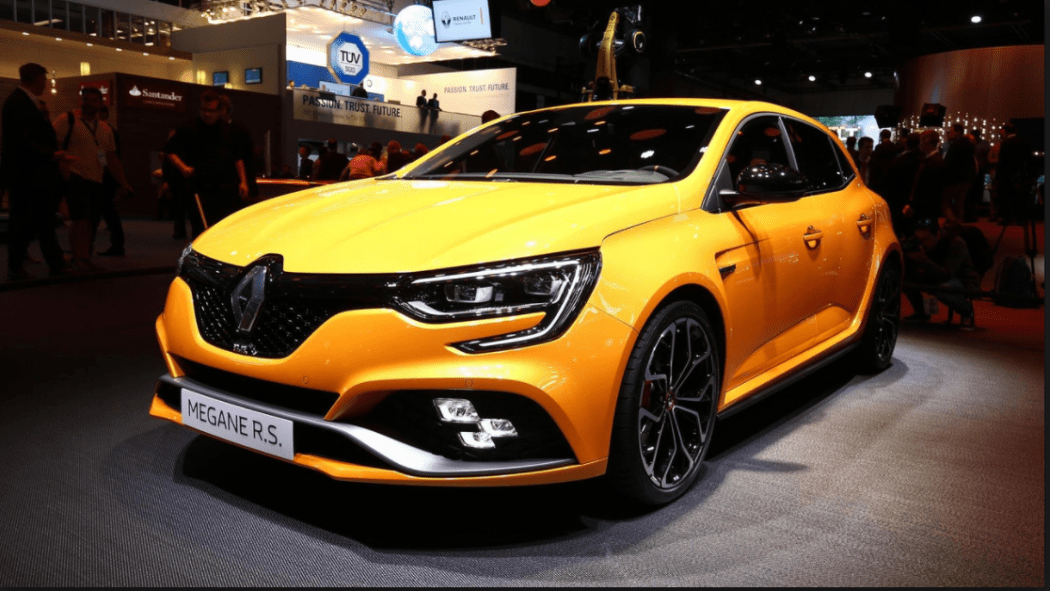 The Renault Sports Vehicles are always under advanced development – just as the speeches reported by the Automobile Club of Monaco attest when relating Renault's Managing Director of Renault Sport Cars, Patrice Ratti's comments. Each generation (this is the third of the Megane RS series) has its innovations. The one particular innovation that sets this Megane RS apart is its special chassis and four wheel drive – which gives the vehicle advantages in both stability and manoeuvrability, according to Renault. This Megane RS presents itself as a very agile sports racer and Patrice Ratti is very upbeat about the "4Control" system – which, reports of his praise on the ACM web-site claim, is a performance enhancement typically only available in Porsche and Ferrari cars.
Michel Boeri, President of the Automobile Club of Monaco really appreciates the enhancement to the fleet of safety vehicles provided by Renault to the ACM. There has after all been 30 years of collaboration based on mutual values.