Sport
AS Monaco earned their first victory of the season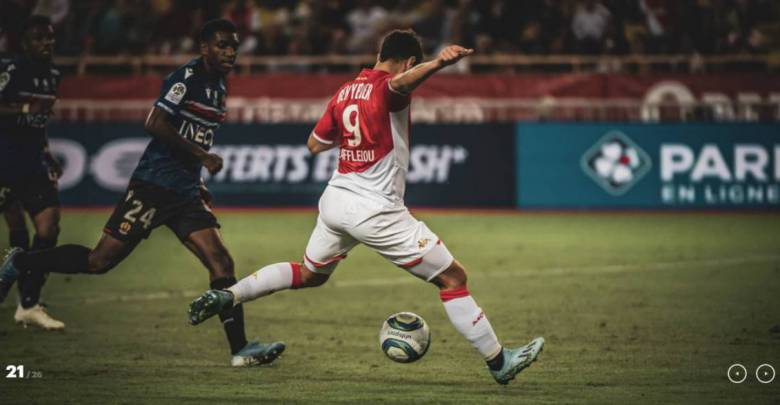 AS Monaco won 3-1 against Nice and earned their first victory of the season! Capped by an impressive match from Golovin, with two goals and an assist pass to his credit, the Red and Whites had things their way.
Things didn't start well in this derby; from the outset Benjamin Lecomte had to be decisive with a reflex save from close range from Claude-Maurice (2nd). After a start of the match controlled by the visitors, the Red and White gradually took control of the game. Gelson Martins, with the ball at his feet on the right, passed to Cesc Fàbregas who saw his shot saved by Benitez (14th). Then, from a chance by Fàbregas, Gil Dias  beat Atal, turning the ball onto his weaker right foot, a shot which hit the post (24 '). AS Monaco were gaining momentum and the reward came shortly before the half hour mark.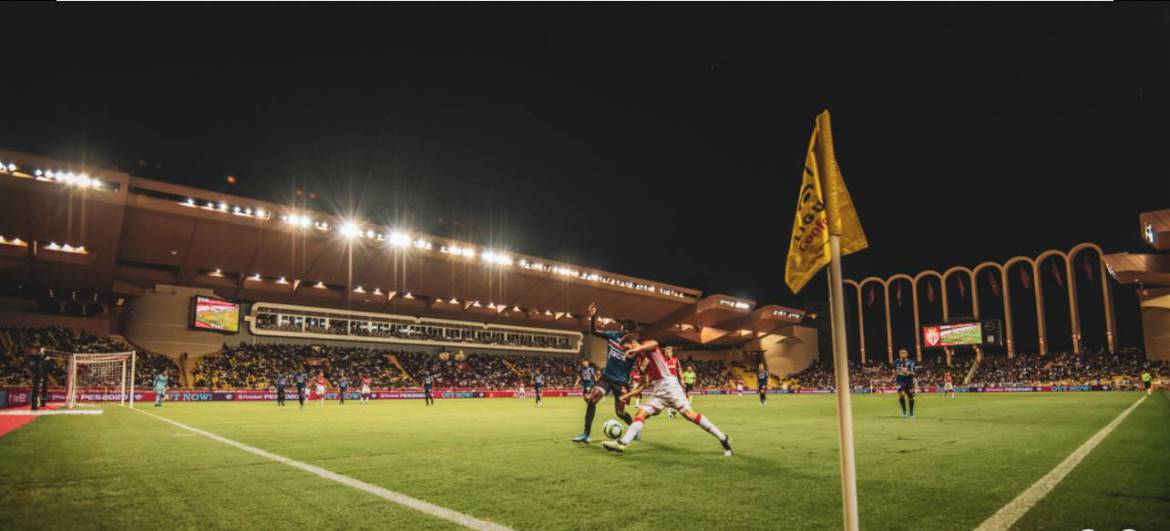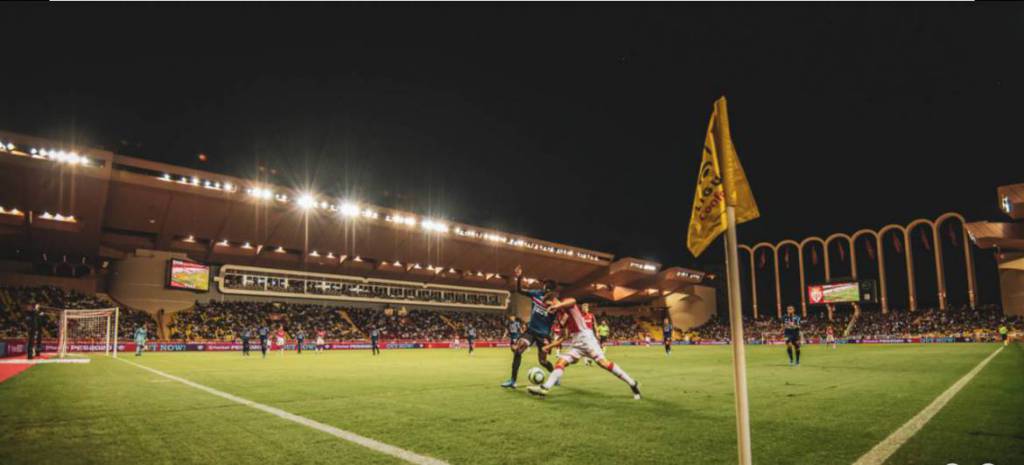 The golazo of "Golo"
After a corner played short, Golovin opened the scoring with a ferocious shot from his left foot, which lodged in the left corner of Benitez's goal (28th). The outstanding goal by the Russian international confirmed his excellent start to the season. Unsatisfied by this opener, the Red and White sought to build their advantage through Slimani, who had the ball in the net from Martins a few moments later, but the Portuguese international is flagged offside after the intervention of  VAR.
Burner equalizes
After returning from the locker room, if Slimani was the first in action, it was the Nice who applied pressure. They get three corners pretty much one after another, and finally broke the hosts on the third, with Burner leveling the score. His shot found the top corner and  everything was to be done again for AS Monaco (54th). It was feared that the scenario of the last match against Marseille was repeated, but Fàbregas and his teammates had not yet had the last word.  Approaching the last quarter of an hour, the Spaniard, captain on the occasion of this derby, made a superb chance for Slimani.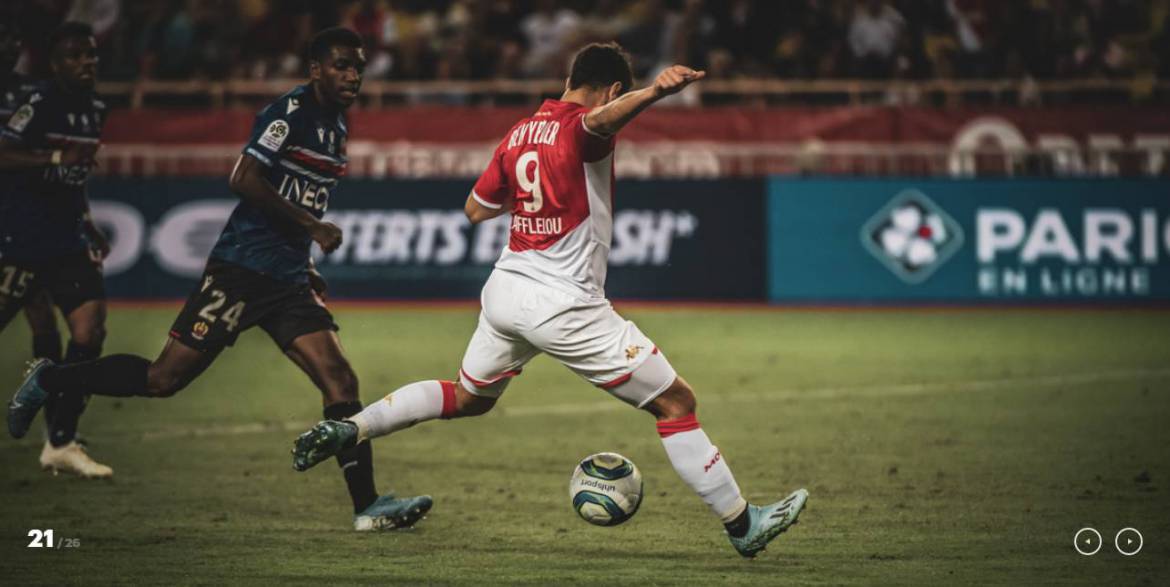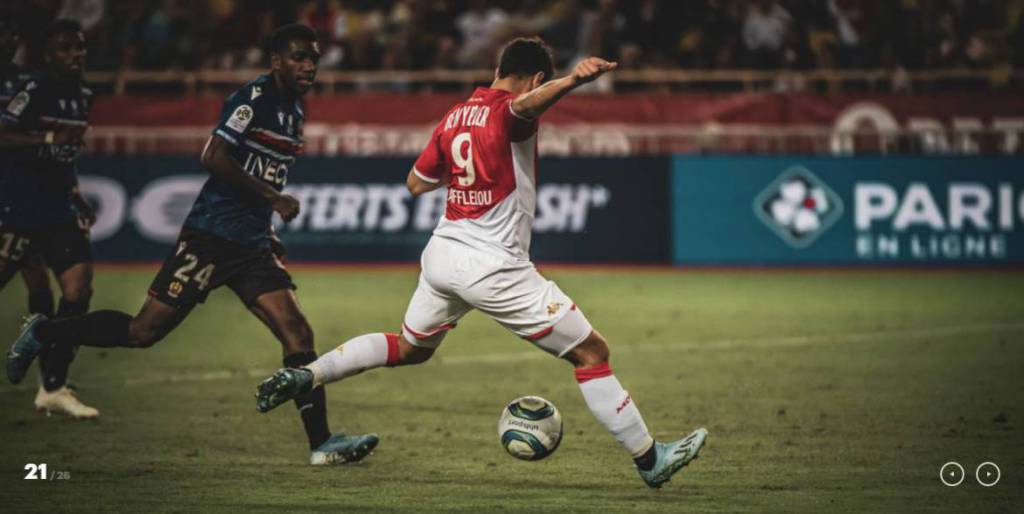 Golovin and Ben Yedder take their chances
The latter mis-controlled, but he managed to turn around to deliver a brilliant pass to Golovin. Picked out on the  penalty spot, the No. 17 calmly adjusts turned Benitez to restore the advantage to his team (74th). Ubiquitous throughout, Golovin then beat several Nice players before assisting Ben Yedder on his right. The French international took his chance well and scored a goal of the break. 3-1, final score, despite some further chances for the Red and White late in the game. AS Monaco earned it first win of the season, a result made even more beautiful after a derby of excellent quality.
— AS Monaco 🇲🇨 (@AS_Monaco) September 24, 2019
Source: www.asmonaco.com