Sport
AS Monaco Vice President Oleg Petrov Unveils VIP Suites To Watch AS Monaco Climb to the Top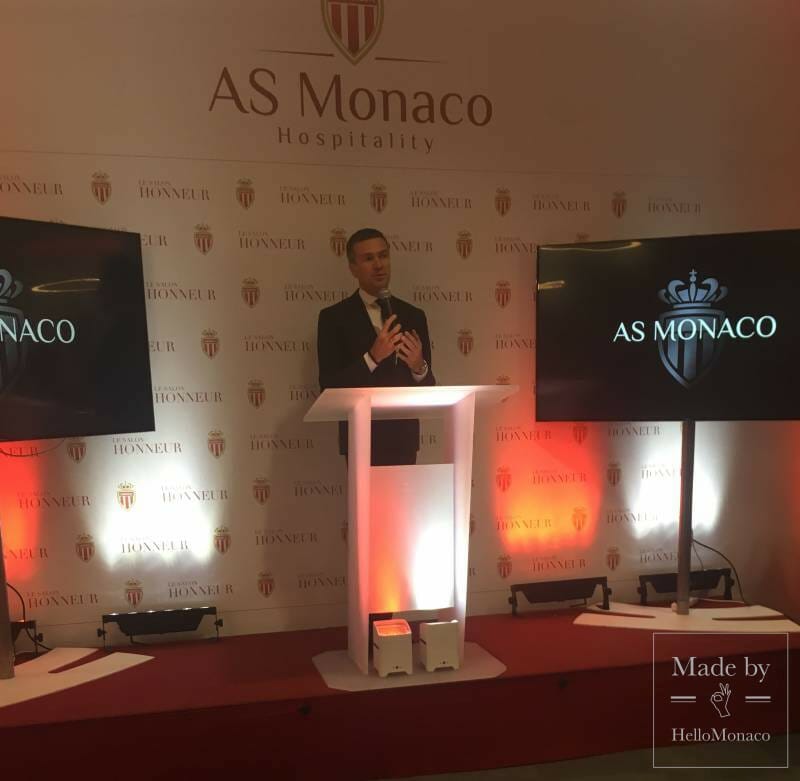 Louis Stade II is abuzz. Oleg Petrov Vice President of AS Monaco who has replaced Vadim Vasilyev is about to make one of his first official appearances speaking to the Press. Sport is such a powerful medium in our society, uniting us all, that it is easy to forget that with all the celebrity and entertainment that goes with it, it is also big business. And Oleg Petrov on this evening is about to unveil the results of the latest investment in Louis Stade II, the luxurious VIP boxes, called "Loges des Legendes".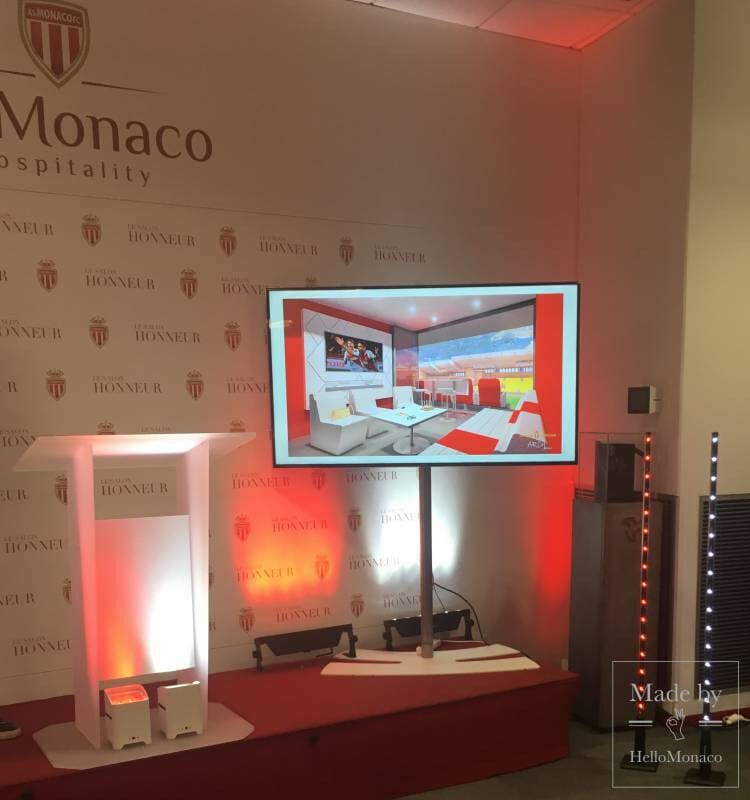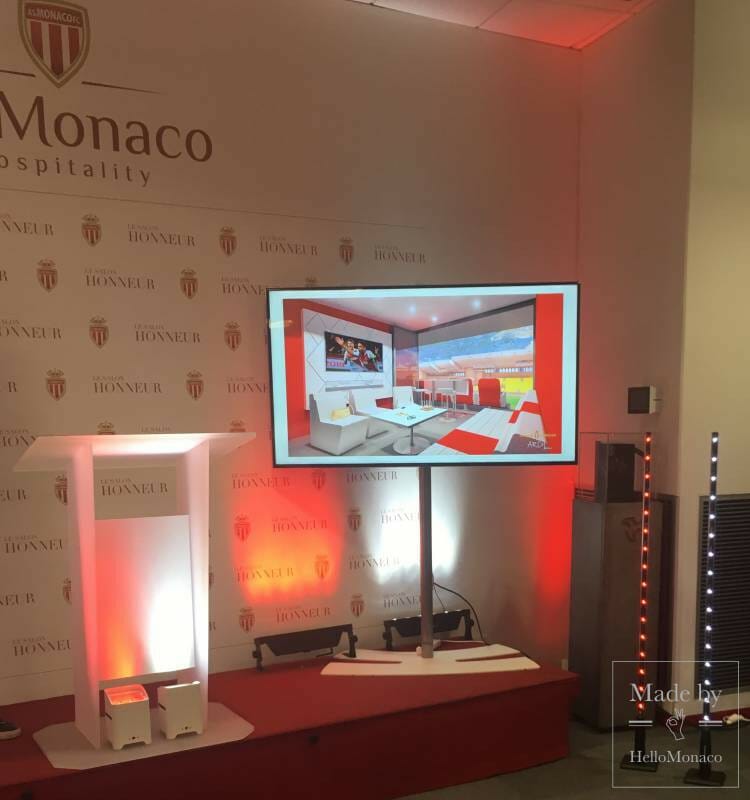 AS Monaco is competing with Real Madrid, Barcelona, Manchester United and all the top European clubs. It is big business and means celebrities, corporate VIPs, and visiting dignitaries expect world-class facilities when they arrive to watch AS Monaco. There are 18 of these new state-of-the-art VIP boxes that Oleg Petrov is unveiling to the hundreds of journalists present.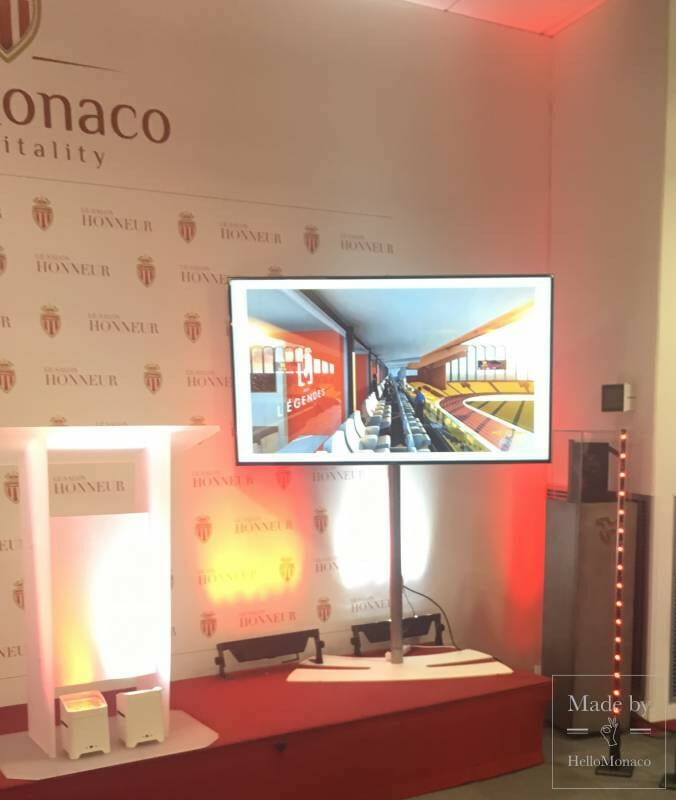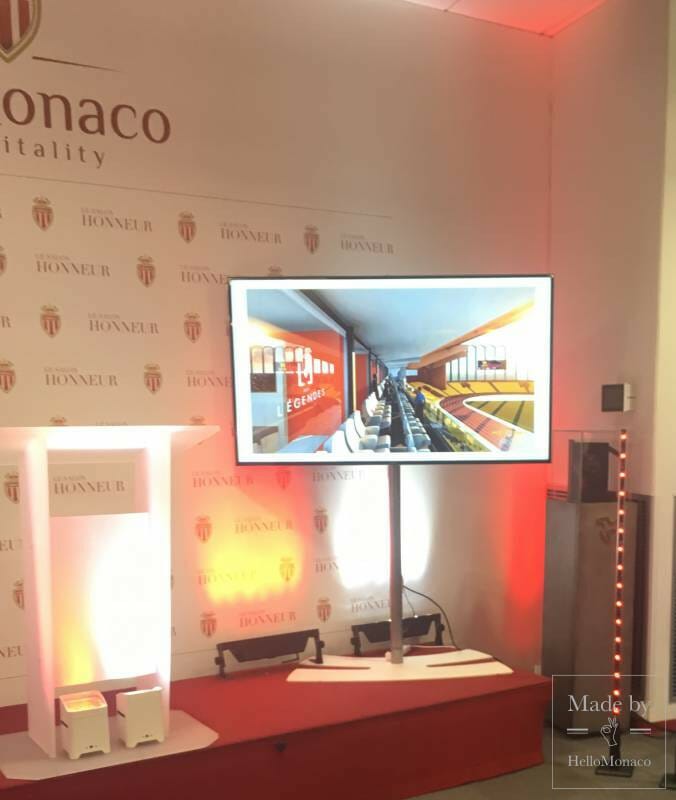 They are indeed ultra-luxurious. In fact, they can function like a huge alcove in a restaurant with lavish entertaining. You can imagine Michelin Star dining and Monaco's famous Magnums and Jeroboams of Champagne. Except no restaurant has seats like the eight plus loungers that are around the dining table in this "box" that is really a lounge suite. Airlines will be piqued with envy that AS Monaco has plusher seats in their VIP box-suites than a first-class lounger on a long-distance flight with an arm-rest equipped with its own personal video screen to watch the match.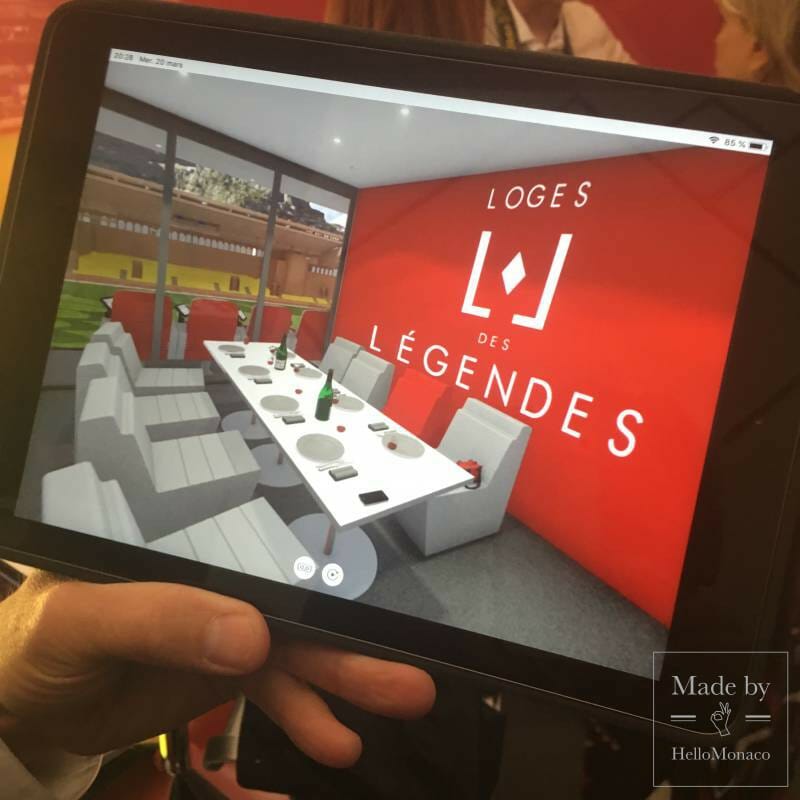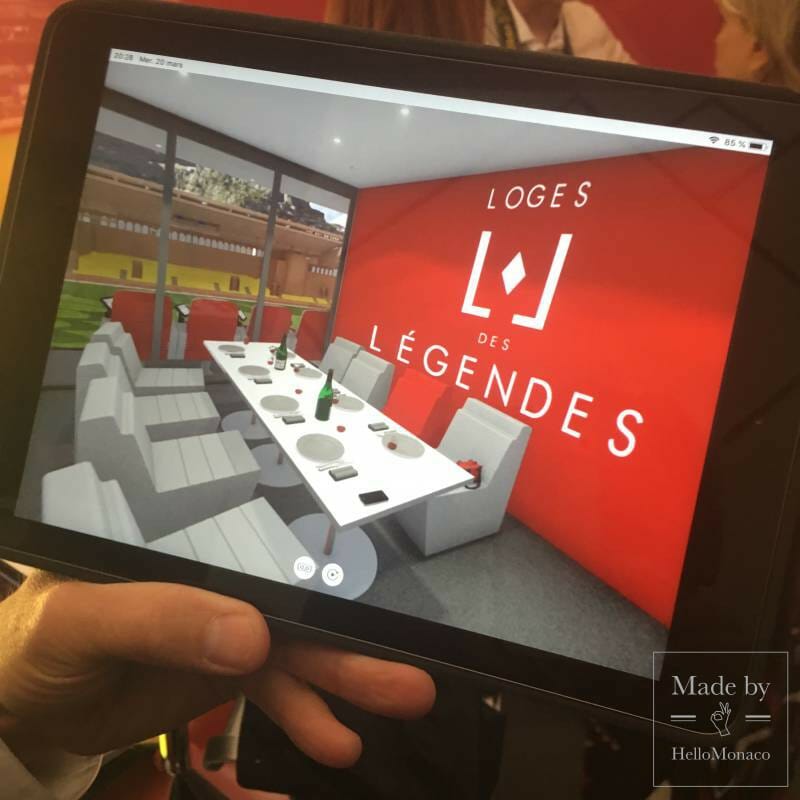 There are so many ways to watch the match. Your personal video-screen on the arm of your lounger, on a huge screen on the wall of your VIP box-suite, for instance. The luxury is such that you could just relax and take in the game watching it on the screen with your fellow celebrities.
Except the suites have amazing views with a glass wall that opens on command to walk out onto the same facilities again on the terrace overlooking the playing field. The view is as amazing watching from inside or outside as you exchange your inside plush seat for an outside one. If you are Xi JinPing,President of China you would expect a personal VIP entrance. And that is exactly how you enter the area with these suites with its own elevator and corridor.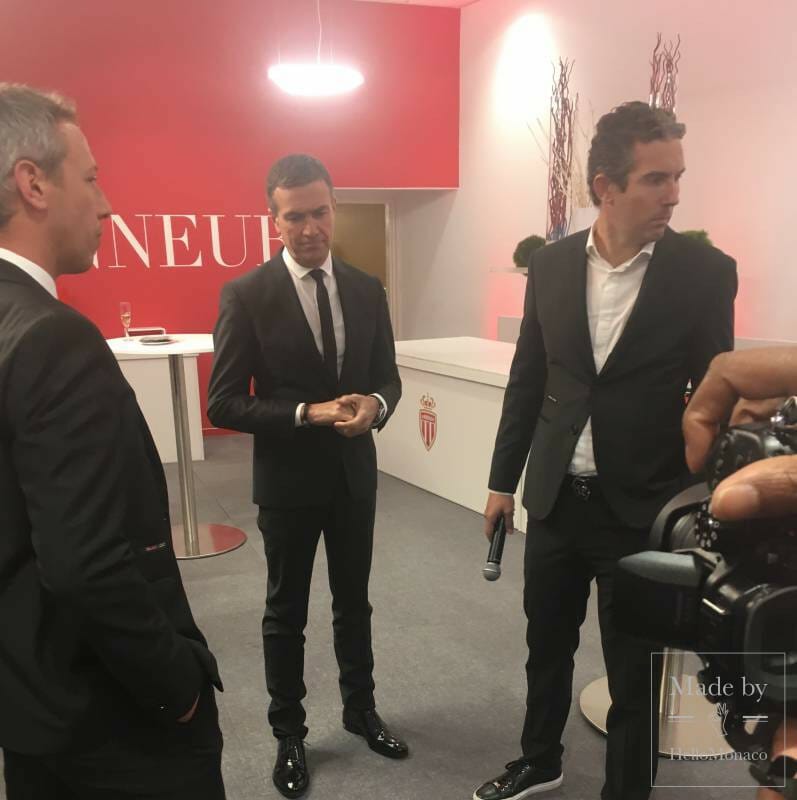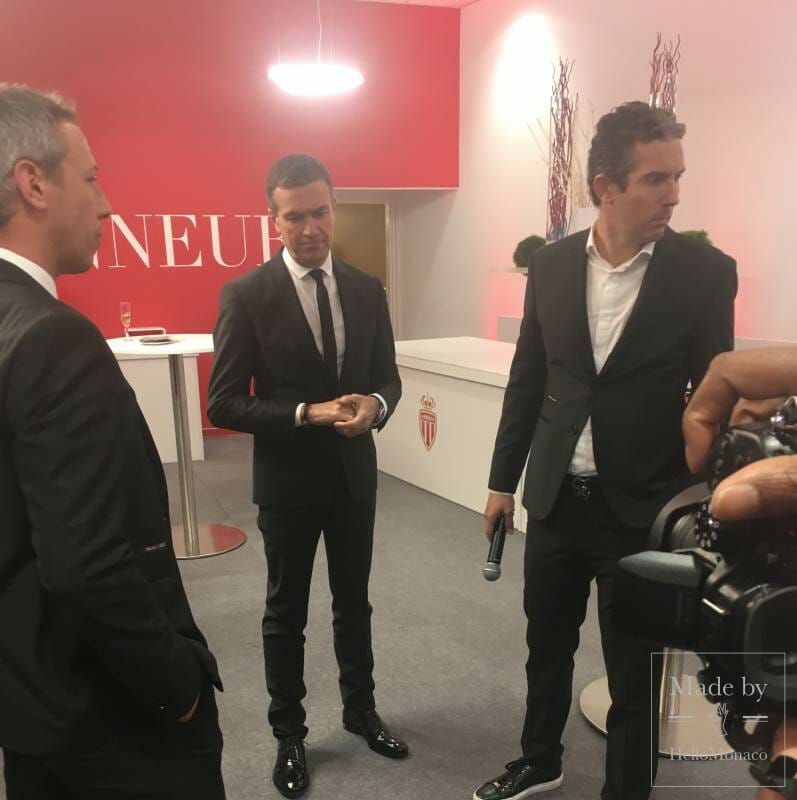 The VIP box-suites are available for 85 thousand euros for the season for the very central ones and 70 thousand for the others. Two of the 18 available are already taken. Expect the other 16 to be quickly taken up by Corporate sponsors and celebrities. Typically eight guests can sit comfortably in one of these VIP lounges with an additional two standing – a butler and a Maitre-D perhaps!
Oleg Petrov was addressing the press in French and English. He is a linguist so his French is improving rapidly, though he is still more comfortable in English. While Leonardo Jardim is concentrating on repositioning AS Monaco to be league-leaders again, it falls to Oleg Petrov to take care of business. And football is very big business. Billions are at stake.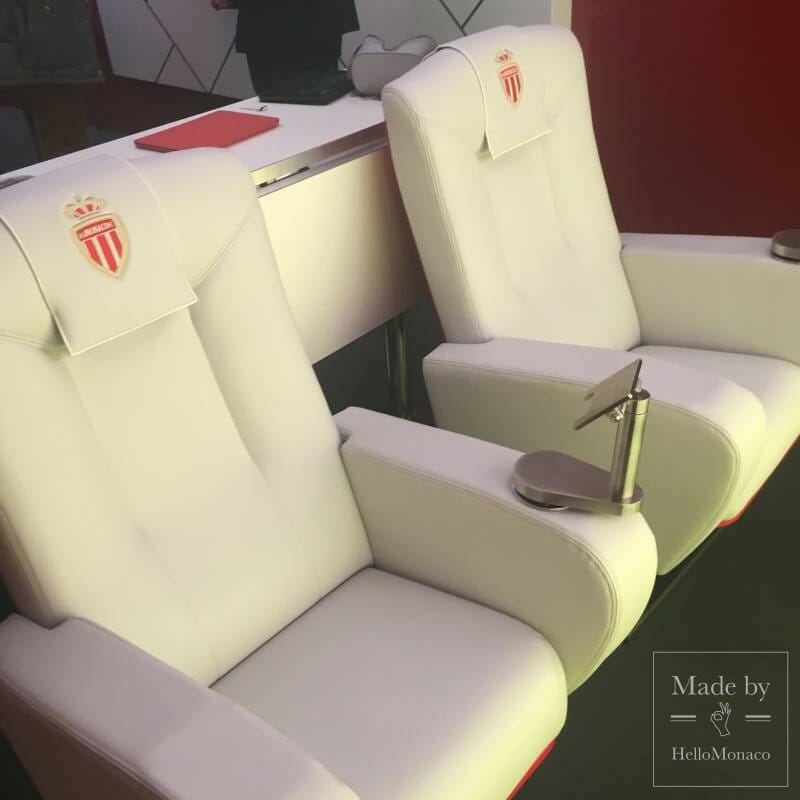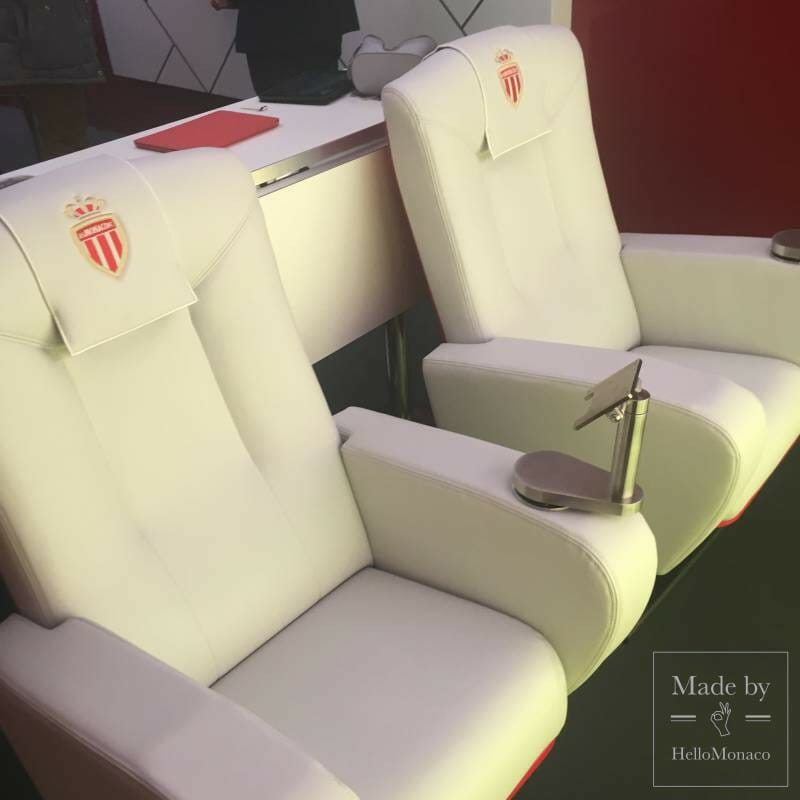 If you enjoy the life of sitting at the pinnacle of sport, elbow to elbow with celebrities and dignitaries, being entertained and entertaining in these ultra-luxurious suites you have to win.
One look at Oleg Petrov on the podium and you see in his face that he knows the mountain he has in front of him to climb. AS Monaco must climb back to the top of the league next season and qualify to compete with the Barcelonas of the world and teams like Manchester United.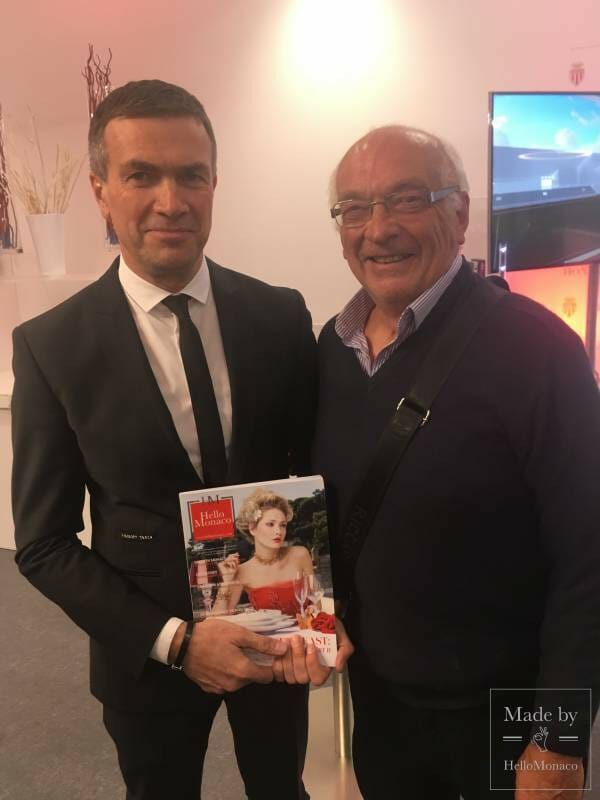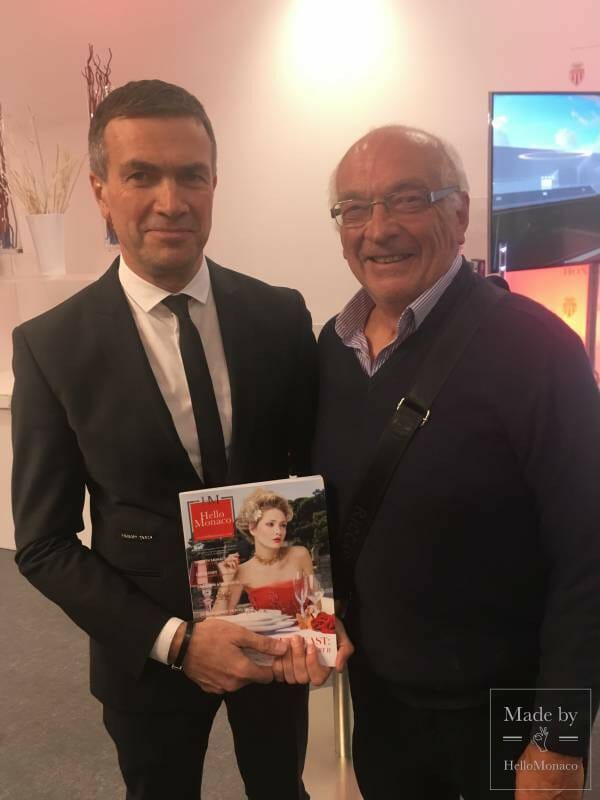 The investment in "Loges des Legendes" ups the stakes. AS Monaco is in the global spotlight and is a multi-billion dollar business. It has thousands and thousands of local fans and is a household name to millions in Europe. Not to forget the Principality's increasing global reach evidenced by Xi Jinping with his AS Monaco shirt with number 6 emblazoned on it. The shirt that was presented to him personally by Prince Albert.
Oleg Petrov knows exactly the challenge in front of him and his smile says he believes he and the Club will win.