Sport
Brazil: Leclerc In Contention for 2nd Place in the World Drivers Championship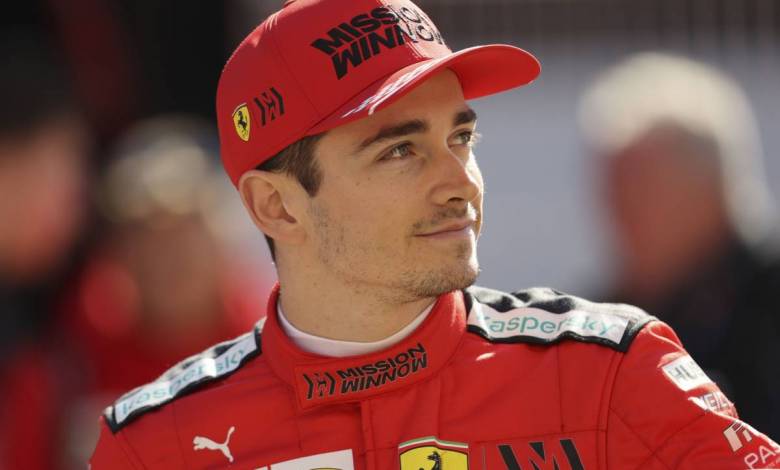 It might have been a Grand Prix without the usual great excitement. Both the Drivers and Constructors Championships were already in the hands of Max Verstappen and his Red Bull team. When Ferrari sent Charles Leclerc out with the wrong tires in Q3 Qualifying he would never complete a competitive run and ended up out of contention for a leading place on the grid.
So what was left to race for? Well second in the World Drivers Championship is certainly a prize worth having. Shrinking the gap with Perez, currently 6 points ahead of him, could have been on the cards. But when Lando Norris nudged him into a spin as they duelled, you had to believe it was another Grand Prix experience from hell for Charles and his fans would have to leave in tears.
If there's comfort in shared disasters the same fate struck Hamilton. Just at the end of this season when the Mercedes cars were super-fast again this was his chance to win at least one race. A whole season without seeing Hamilton perched on top of the podium seemed impossible to contemplate until he too was in a collision that likely cost him victory. Hamilton would not recover enough to win though he pressed close to it.
Following his spin, Charles managed to somehow get back in the race. So there was still the prize of second in the Drivers Championship to race for and it would all depend on where he would finish relative to Perez.
A Ferrari Blunder in Qualifying?
What was the pre-race drama in Qualifying? Rain clouds had threatened, so Ferrari sent Leclerc out on intermediate tyres … the only one of ten qualifiers with tyres ready for the wet. Sainz was sent out on faster tyres. But it was a strategy that completely backfired as the rain held off.
Ferrari explained Leclerc's tyre choice mistake in Brazil F1 qualifying saying Charles Leclerc's intermediate tyre selection for Q3 was part of a split strategy gamble prompted by its weather forecast for immediate rain. Although rain looked to be heading in, the track was dry enough for slicks and that meant Leclerc's option proved totally wrong as he ended up being slowest out of the 10 runners. Ferrari had made a gamble at Leclerc's expense that the best way to compete for pole, with the chance of rain being on a knife-edge, was to split the strategy across both cars.
The Spin-Off During the Race
The Monegasque ace started the race from fifth position. Leclerc had had a disappointing start, but managed to put his car alongside Norris as early as lap seven. The two men entered the corner together. Leclerc was attempting to pass around the outside of Norris at the long turn five as Lando aggressively defended. Charles Leclerc was furious after the two collided and Charles ending up off the track. Leclerc was pretty sure that he had left enough space with Norris though losing the rear and touching him.
Leclerc expertly fought his way back throughout the race, in the end finishing in fourth place, more than four seconds behind teammate Carlos Sainz. Sergio Perez's seventh-place finish (Verstappen apparently refusing team orders to give up a place for him … another controversy!) means his lead of 6 points was erased and the Ferrari and Red Bull drivers both go into the final race in Abu Dhabi with 290 points. Verstappen, of course, is unreachable way out in front on 429 points. Russell is fourth in the drivers' standings, on 265 points, with Hamilton fifth on 240.
In the final analysis a great result for Charles even though without all the mishaps he surely would have made podium.
Mercedes Triumph
If Hamilton was not to finally deliver Mercedes their win, luckily for them Russell was on fire in Brazil. He started Saturday's sprint race third and fought past Verstappen and pole man Kevin Magnussen of Haas to win that, putting him on pole for the Grand Prix race proper.
He kept his nerve even with having Hamilton beside him on the front row, and Verstappen right behind him. Russell won the start and survived a safety-car restart early on. When Verstappen and Hamilton collided, Russell seized his opportunity to take complete control and never once looked back even when a second safety car put Hamilton and immense pressure on his tail again for the final 10 laps.
The result is a Mercedes one two with Russell the winner and Hamilton second. Ferrari did come away with something to celebrate, Carlos Sainz making third place on the podium.
It was an upgrade for the US Grand Prix last month that made the final, key difference for Mercedes. It made the car lighter and added downforce. Mercedes have since been in contention in Austin, Mexico and now this victory in Brazil.
If Mercedes can deliver on these new expectations for 2023, Verstappen against Leclerc, Russell and Hamilton for an entire season will be something to watch.
First things first – can Charles outpace Checo Perez in the final race in Abu Dhabi and secure his deserved second place in the World Drivers Championship!