Sport
Car race tradition and eco-innovation made the eRallye Monte-Carlo a zero-emission must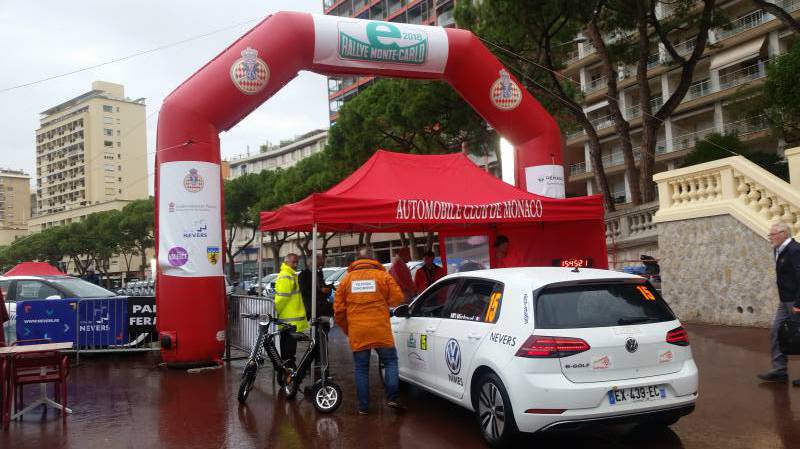 When you think about the Principality of Monaco you often associate it with the most glamorous Formula 1 and Rally car races. As a matter of fact, since 1929 the most popular urban F1 Grand Prix has been thrilling the audience both in the Principality and around the world. Besides, the Rally of Monte-Carlo along with the iconic French Riviera, is even older, being founded in 1911 by the former Sovereign Prince Albert I. This is the result of a great passion that has always linked the Grimaldi Family with car technology and innovation, with a particular focus on environmental issues, ahead of its time.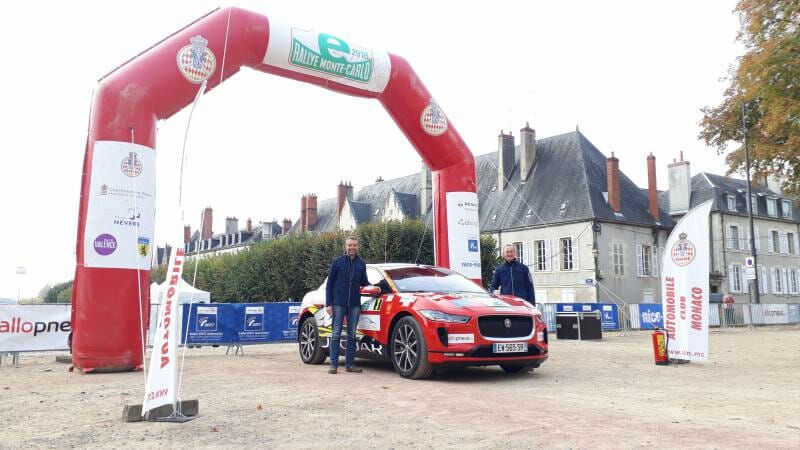 The historical Automobile Club de Monaco (ACM) best represents this long lasting renowned history through the daily action of all members and volunteers, being committed in "clean" mobility and sustainable development for more than 20 years. The success gained by the 3rd eRallye Monte-Carlo, from 24th to 28th October 2018, proved it. More than 1200 km from Nevers to Monaco, including the well-known F1 Nevers Magny-Cours automobile racetrack and the Monte-Carlo Rally route, pushed 40 international participants, both professionals and amateurs, to compete driving 100% electric (No.33) or hydrogen (No.7) cars, totally carbon neutral.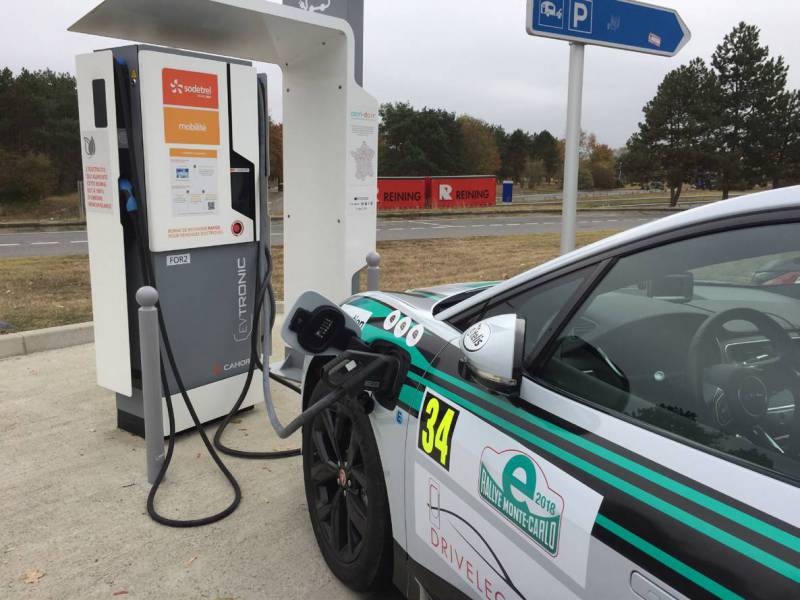 This unique 5-stage rally, under the auspices of Prince Albert II of Monaco Foundation and eRally Regularity Cup of the Electric and New Energies Championship approved by the International Automotive Federation (FIA), is much more than a motor race. Thus, it aims at showing that sport competition and environment-friendly practices are wholly compatible. Thanks to the latest technologies at the service of major car-producer companies, in fact, the eco-vehicle new generation is able to reduce environmental impacts as much as possible as well as making performances more effective through better-improved batteries.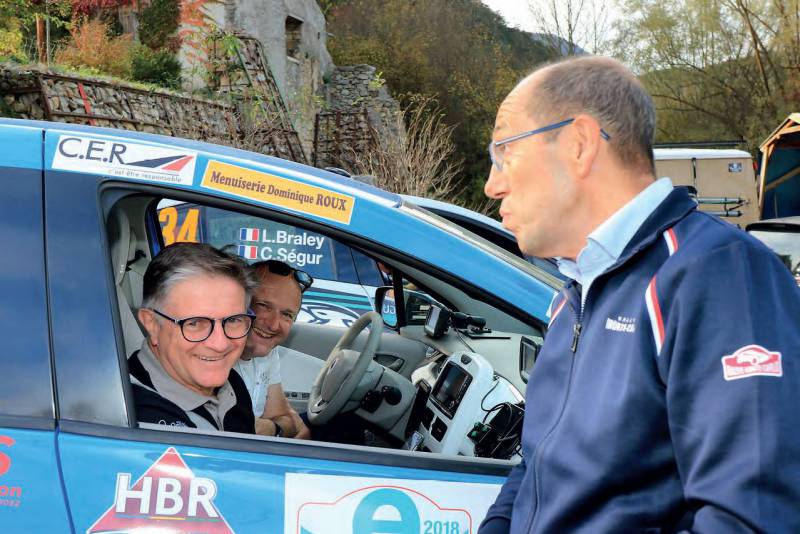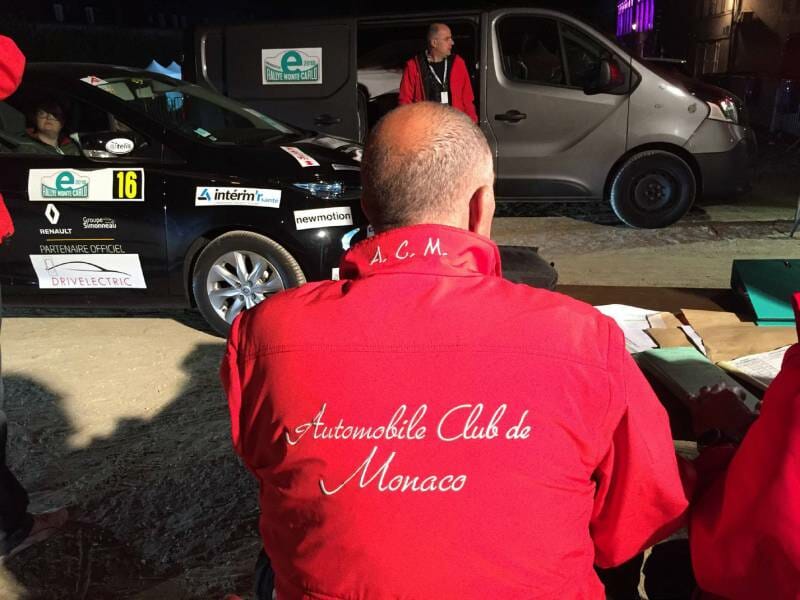 At its 3rd edition, the eRallye Monte-Carlo has selected zero-emission sport cars only to give a strong "green" message to all participants who welcomed that choice enthusiastically, as pointed out by Christian Tornatore, ACM General Commissioner and Car Race Director. The eRally Monte-Carlo is a natural extension of what ACM started in 1995, as a precursor, introducing an electric and hybrid vehicle rally, that has evolved in green mobility for more than 20 years to the present day innovation, highlighted Richard Micoud, ACM Responsible for Communication and Medias. At this edition, in fact, the major problem of finding vehicle charging stations was significantly reduced considering that electric terminals are increasingly expanding in France. That helps also sport competitions like this one, focused on regularity, more than performance.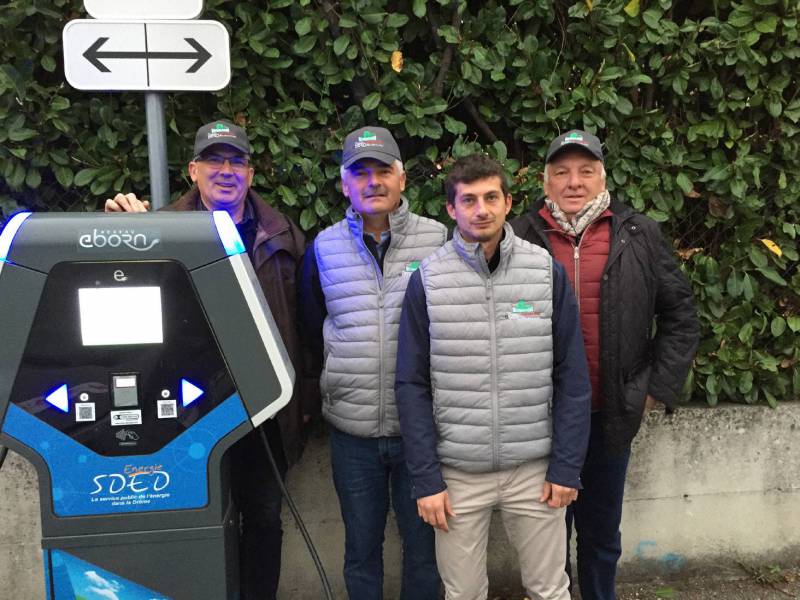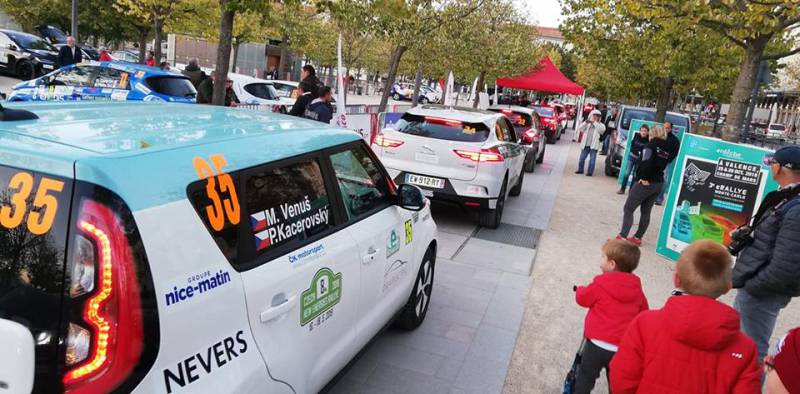 After technical checks, all car teams had a prompt start on Wednesday the 24th at 2:30 p.m. supported by a large audience, just in front of the Palais Ducal in Nevers. Christian Grimaldi & Jean-Baptiste Loty (Tesla S) renewed their best performance at that stage: ZR 1 Magny-Cours Circuit. The 2nd-day journey, from Nevers to Valence (ZR 2 and ZR 3), tested pilots' abilities to manage batteries power at longer distances.

The 3rd-day 300km stage, from Valence to Laragne-Montéglin (ZR 4, ZR 5 and ZR 6), kept all teams focused on their strategies sustained by a network of power terminals along the way. The 4th-day journey (ZR 7 and ZR 8), via the most popular Col de Turini, led all participants to Port Hercules in Monaco, the final destination reached in the rain by all teams, starting from 3:00 p.m.. Despite the heavy rain, the final by night car-race stage (ZR 9 and ZR 10) started on time at 9:00 p.m. with the greatest enthusiasm of all pilots behind the wheel of their full-recharged cars and special guests like Jean Claude-Andruet & Bruno Saby, both Rally Monte-Carlo winners, Thierry Boutsen, Johnny Cecotto and Stéphane Richelmi, Grand Prix laureates and Georges Marsan, Mayor of Monaco. They all came back to Monaco around 1:30 a.m. in early hours of Sunday the 28th October. Alexandre Stricher and Hugo Lara (Toyota Mirai) won the podium of this edition.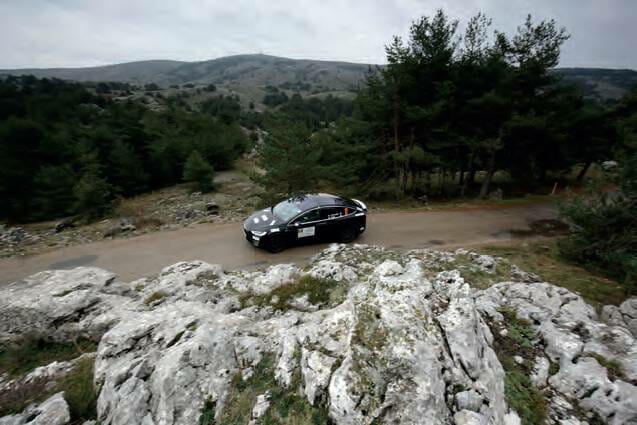 You would be curious to know, at this point, how did pilots feel attending the 3rd eRally Monte-Carlo. HelloMonaco asked live some of them.
HelloMonaco: Mr Raoul Fesquet [Team: R. Fesquet – Y. Muller, Tesla S) did you enjoy driving such an innovative electric car in this evocative eRallye?
R.F. : That was a real pleasure. This is my third time here, together with my team, and we could improve our previous results. We developed a specific regularity software that is supporting us to achieve the most effective outcomes. Silence, comfort and especially the incredible power on this kind of cars make me realize that electric cars constitute irrevocably the core of our future! The battery performance were quite easy to manage, even in the longest phases we took on from 30km/h, in villages, until the maximum speed of 100 km/h when allowed, thanks to the standard fast chargers. The only inconvenience was facing the very narrow streets and the hairpin turns of the Col du Turini. But we succeeded in keeping the average run. These are the sportiest sides of this rally we consider as a nice human adventure, regardless of any accomplishment!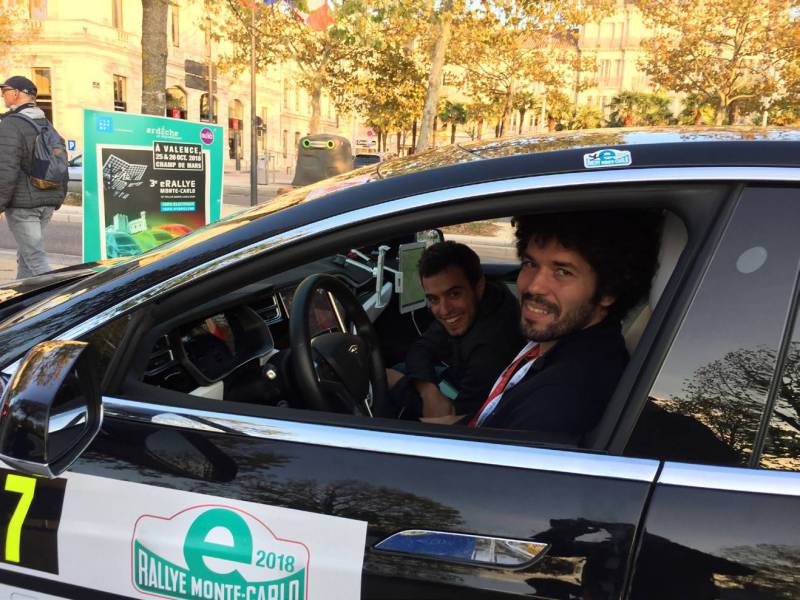 HelloMonaco: Mr Raoul Fesquet, eRallye Monte-Carlo has also the mission to increase eco-awareness both for participants and the audience, what do you think about it?
R.F.: Acting as the president of ElecTrip association, whose main objective is promoting electric vehicles, I have been convinced for a long time that they are the automotive future. For my part, I am looking forward to choosing an electric car for my personal use. Attending this kind of events is fundamental to relate to the public, often misinformed on the advantages of using eco-vehicles. Maybe, it could help changing their minds favourably.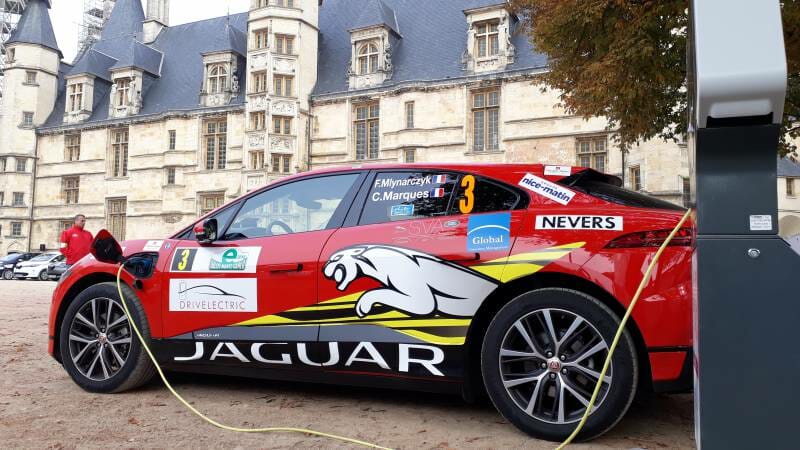 HelloMonaco: Mr Frédéric Mlynarczyck [Team: F. Mlynarczyck – C Marques, Jaguar I-Pace) what is it like driving an electric rally car compared to a traditional one?
F.M.: This is not my first time at eRally Monte-Carlo and I always enjoy this experience. For this edition, I chose to drive a 400 horsepower brand new electric vehicle able to cover up until 350 km without recharging it thanks to its technology. We were able then to manage perfectly each stage of this eRally including 300km journeys. Comparing it to a traditional rally car, it is more powerful allowing you to accelerate until 100km/h in only 4,8 seconds. Thus, what really makes the difference is the silence you feel while driving it, ensuring a comfortable sentiment. Our adventure, then, has not gone unnoticed in all places we get through, drawing the attention of spectators.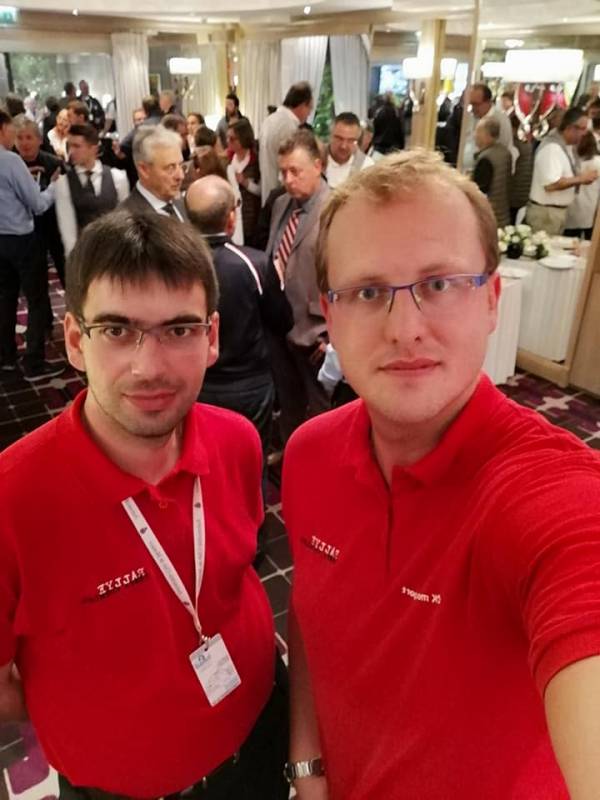 HelloMonaco: Mr Martin Venus [Team: M. Venus – P. Kacerovsky, KIA Soul) how do you feel being part of eRally Monte-Carlo?
M.V.: We are organizers for the Rallye Český Krumlov, set in the Czech Republic since 1971, which is part of the same eRally Championship, so that we are really interested in attending other electric car competitions and we do believe in the idea of eco-vehicles. We found the same strong media impact on the public as the one achieved in our Czech eRally, especially after being sponsored by Jean Todt in the early editions. The brand Rally Monte-Carlo is very well known internationally.
Then, we just need to wait for the 3rd edition of the Monaco EPrix next 11th May 2019, always under the operating support of Automobile Club de Monaco.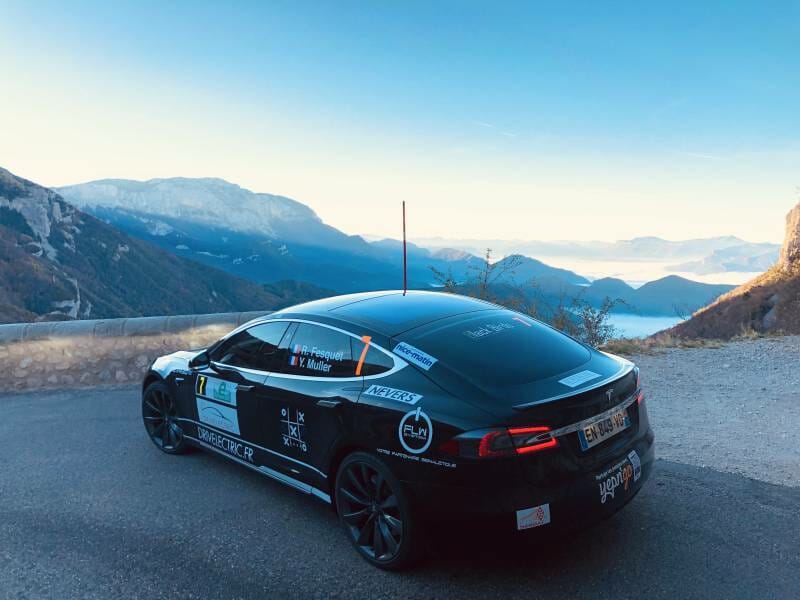 eRallye Monte-Carlo 2018 Final Scores:
1st position: Alexandre Stricher (France) and Hugo Lara (France) – Vehicle: Toyota Mirai.
2nd position: Didier Malga (France) and Anne-Valérie Bonnel (France) – [former 2017-edition winners] – Vehicle: Tesla S.
3rd position: Jacques Pastor (Monaco) and Serge Pastor (France) – Vehicle: Toyota Mirai.