Latest news
Sport
Charles Leclerc Thrills in an Enthralling Battle with Teammate Sainz at Monza Grand Prix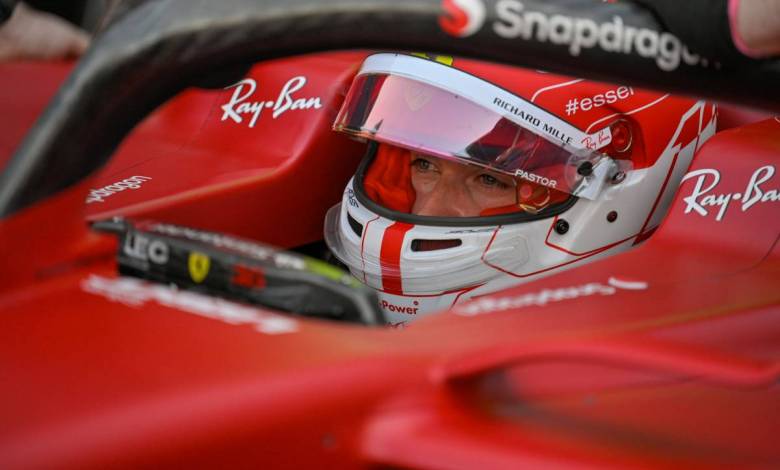 The Italian Grand Prix at Monza witnessed an intense showdown between Ferrari teammates Charles Leclerc and pole-sitter Carlos Sainz, with racing fans treated to a captivating duel for the podium. Although Leclerc ultimately finished behind Sainz, the battle was nothing short of exhilarating, leaving both drivers and spectators on the edge of their seats.
In the closing stages of the race, Leclerc and Sainz engaged in a fierce wheel-to-wheel battle. With Sergio Perez surging past both of them to secure second place, the stage was set for a thrilling fight for the final podium spot.
Leclerc's determination to pass pole-sitter Sainz was evident, as he made several daring attempts to overtake his teammate. The duo's battle even led them off the track. One heart-stopping moment occurred on the last lap when Leclerc experienced a lock-up at Turn 1, narrowly avoiding colliding with Sainz.
Despite the intense competition, Leclerc was quick to emphasize that he viewed the duel as fair and clean racing.
Frédéric Vasseur, the team boss, refrained from imposing team orders until the very end of the race, allowing Leclerc the opportunity for one final attack on Sainz.
Charles Leclerc had to be satisfied with the thrilling battle and was obviously happy for team-mate Carlos. In any case it was obvious Charles had a lot of fun!
These are the type of electrifying battles that make Formula 1 racing so exhilarating. While the podium may have eluded Leclerc he left yet another marked memory in the hearts of his fans worldwide.
Of course the biggest love story between Charles and the fans flows back to Monza, in 2019, when our Monegasque hero triumphed at the wheel of his Ferrari, thus ending a 9-year drought for La Scuderia on their home track.
Fans had to go back as far as 2010 with Fernando Alonso to see a victory for a red car at Monza. An eternity for the Tifosi, their dreams rescued by Charles.
Verstappen Breaks Yet Another Record
Ferrari's attempt to sandwich Verstappen who qualified second between pole-sitter Sainz and Leclerc (qualified third ) didn't succeed. Verstappen would find a way to win with his team-mate Perez fighting his way past both Ferraris for second place. 
Red Bull's Dutch ace has broken yet another Formula 1 record with this his 10th consecutive win. The victory moves him clear of Sebastian Vettel's total of nine, also achieved in a Red Bull, in the 2013 season.
Red Bull have now won all 14 races so far this season.
So currently Verstappen leads Perez in the championship by 145 points as his third drivers' title draws ever closer.
Verstappen was held back by pole-winner Carlos Sainz's Ferrari for 14 laps but his relentless pursuit paid off when an error from Sainz gave him his opportunity. 
Sainz locked his brakes into the first chicane and that allowed the Dutch ace to overtake the Ferrari into the second chicane at Monza.
Sainz was left to try to beat Verstappen's team-mate Sergio Perez for second place. After many laps successfully defending , Sainz finally lost with nine laps left leaving him battling hard again to keep Leclerc behind for the final podium place.
Well done Charles and Carlos for their spectacular duel!