Latest news
Sport
Leclerc takes Pole and happy to be on the Podium again in Belgium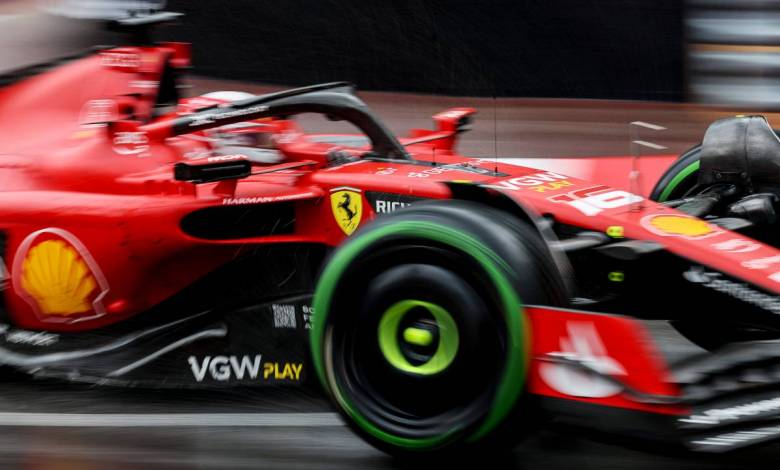 What's it going to take to rein in Red Bull? What more can Charles Leclerc do? He made pole for the Belgian Grand Prix, keeping hopes alive for Ferrari fans. Except you look at Verstappen's time and the Dutchman was over 0.8 seconds ahead in Qualifying before being given a 5 car grid penalty for taking an additional gear box.
Then with Charles on pole and Verstappen starting sixth at the start, you would think that handicap would have had had hearts beating at the possibility of a Leclerc win.
Except Grand Prix race experts still made the Red Bull cars the favourites. And they turned out to be right!
So although he was in contention for podium in today's Belgian Grand Prix, Charles Leclerc would be the first to admit just how much Ferrari still has to do to satiate the Prancing Horse's fans' thirst for wins, never mind titles.
Verstappen was more than 20 seconds in front of Red Bull team mate Sergio Perez, who had started on the front row alongside Leclerc. And Perez was able to fly past Ferrari as early as the first lap.
Having overtaken Leclerc Perez was able to pull away, and by the end of the race was ten seconds up on the Monegasque who to his credit made third place. The RB19 is in a class of its own this season. The SF-23 just isn't close.
But Leclerc was happy to have kept 7-time world champion Mercedes' Lewis Hamilton at bay in the second half of the race. So there is something to celebrate.
Ferrari completed the weekend with a basket of 24 points from both the sprint and Grand prix races. That means that they are breathing down Aston Martin's neck who are ahead of them by only 5 points in third place in the constructors standings.
Leclerc himself is now fifth in the drivers championship. Following him closely are George Russell and Carlos Sainz. But then there is a big gap to close to catch up to Lewis Hamilton and Fernando Alonso.
As for Red Bull's Verstappen and Perez they are romping away at the top and may as well be on another planet.
Verstappen Preeminent
Max Verstappen came from sixth on the grid for a thumping win in the Belgian Grand Prix.
That'd a stunning 8 consecutive victories before this upcoming summer break. His championship lead, barring a miracle, is an unreachable 125 points.
Verstappen led Sergio Perez home to a Red Bull one-two but was still in another league from his team-mate.
The world champion Dutchman was up to fourth from sixth on the first lap but bided his time to pass Hamilton on lap six and Leclerc on lap nine.
A mid-race shower of rain was enough to add some excitement. It lead to the only scary moment for Verstappen, when he had a wobble at frenetic speed but managed to hang on to his car.
So that is 10 wins for him in 12 races. Can he win every remaining race this season? Who is to stop him? Leclerc can feel proud for beating Hamilton.
Seven-time world champion Hamilton was still in for a small prize even though unable to pass Leclerc. He scored the point for the fastest lap after a late pit stop for fresh tyres. Hamilton's result moved him to just one point behind Alonso in their fight for third in the drivers' championship.